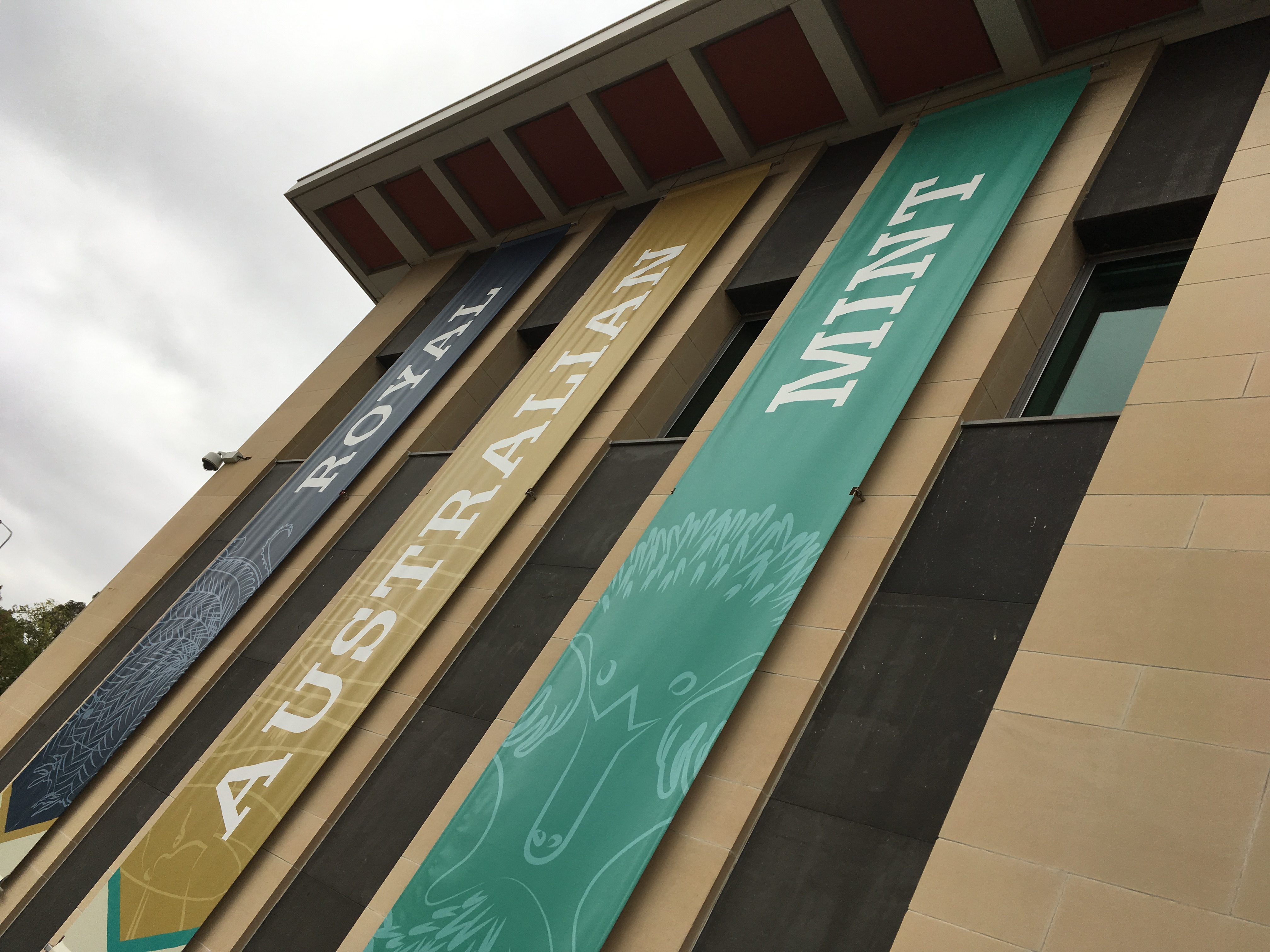 Daily Update #04 – Australia & New Zealand 2018
Canberra
The capital of Australia! We were up early to start our day. We are still trying to figure out if our ability to wake up is jet lag, a sign of a good night's sleep, or our bodies still thinking that we should be getting up and heading to work at that hour. Regardless, it enabled us to see lots of Canberra, however we ran out of energy before we ran out of the list of things to see and do. Here is what we were able to cover:
Australian Mint
We visited the Mint first and our self guided tour was supplemented by listening to the tour guide for the elementary school group in front of us. Not only does the Mint have a unique Australian history of coins, but also has an area to watch active coin making. It was time well spent (yes, full pun intended).
Mount Ainslie
One of the views that are available to look into the capital is from Mount Ainslie. As the cloud cover was beginning to dissipate we snapped several pictures of the city below, and I even grabbed a few shots of the airport working away.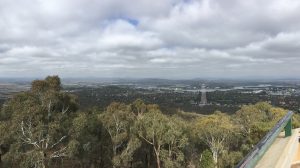 While there we saw the Telstra Tower, to which Amber remarked "Yeah, you wouldn't get me to go up that tower. This is better."
National museum of australia
This museum was high on our list as its location by Lake Burley Griffin and exterior design caught our attention. The museum was a great introduction into the history of the continent, European settlement and continuing life in Australia. There was no shortage of examples of human activity impacting the land, most notably, the introduction of flora and fauna: (Click on the pictures to get larger images to read the history of rabbits being introduced to Australia)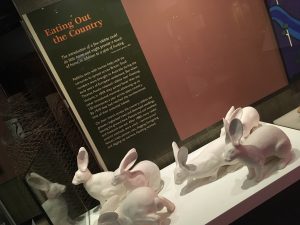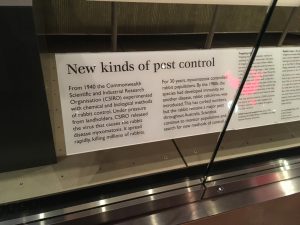 I did want to explore additional items, however we did not have the energy to get to them. Along with our planned drive tomorrow we returned to the hotel to rest up and enjoy the room we were assigned. Again, more on that once I get around to the full blog post.