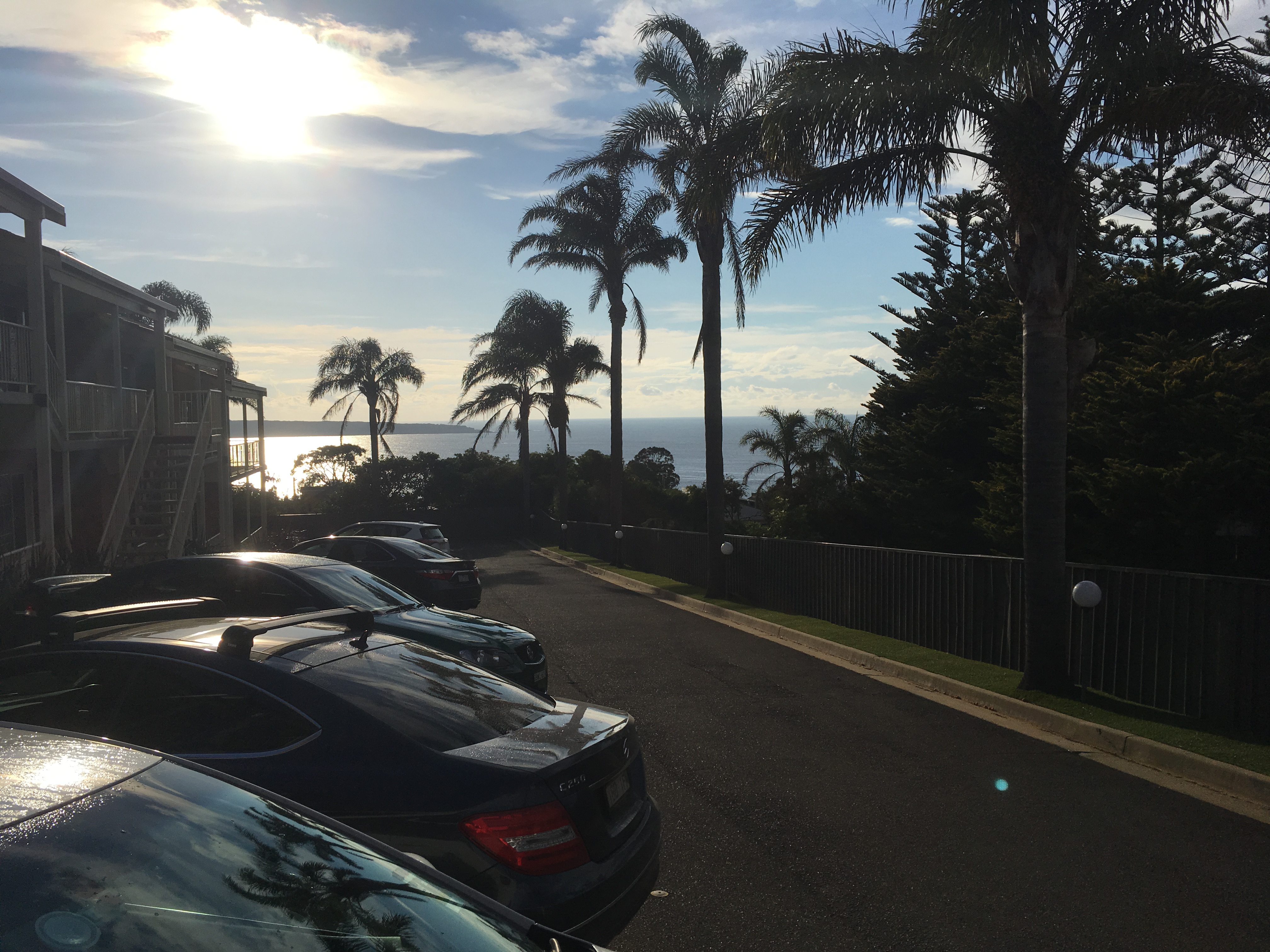 DAILY UPDATE #15 – AUSTRALIA & NEW ZEALAND 2018
return to sydney
Our starting point this morning had an outstanding sunrise. Yes, I took that picture walking towards our rental car in the motel parking lot. Our return trip to Sydney is a success. I cannot believe it's already been two weeks that we have been in Australia, and we have covered a lot of territory already. How much? I got the odometer reading as I returned the rental car this evening.
just a little driving
We drove 3,554 km. This doesn't include what we covered in Tasmania, as that was a different rental car. For the geek in me, we averaged 323 km per day of driving this car. We spent a lot of time in that car. I took a quick picture of the different in sizes between the small and tall cup from the restaurant we grabbed breakfast.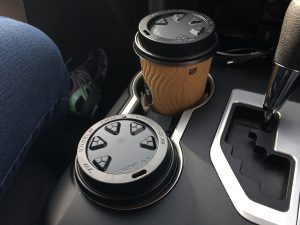 Now, to the car washer who now has 3,500km of bugs to remove from the bumper and grill, good luck.
Eden to Sydney
The drive today was so straightforward I needed Amber's assistance to fire up Google maps only a handful of times, including navigating through southern suburbs of Sydney to the hotel.
Our drive had some cool highlights — we stopped in Tomakin, a town where the Tomaga River meanders so close to the ocean that there is a spot where they are separated by a narrow strip of land. It was neat to see the ocean's waves crashing on the beach on one side of our view, and the other side was a calm river.
Truthfully it was a gorgeous drive up the Princes' highway. After our lunch stop the drive began to feel somewhat familiar, because it felt like we were joining the locals in the return portion of their weekend trip to cottage country. Fortunately travel cooperated without any delays, and we arrived at our hotel before the sun gave up for the day. Below is a picture from a National park we stopped at. This view was close enough we could hear the highway behind us, but we were the only ones here with this view:

Sydney Hotel
As I'm the planner for the trip, Amber allows me great latitude. That means, we are at the Rydges Sydney Airport hotel tonight. What's special about the hotel? We are about 200 feet from the international terminal, and our room has a large window that gives us almost a complete view of the main runways. I hope the video turns out well.
Plane time!
Being at the airport hints at our itinerary for tomorrow — we are flying to New Zealand. It will be a short visit to the North Island, however it appears that the weather will cooperate and we'll have a great time.