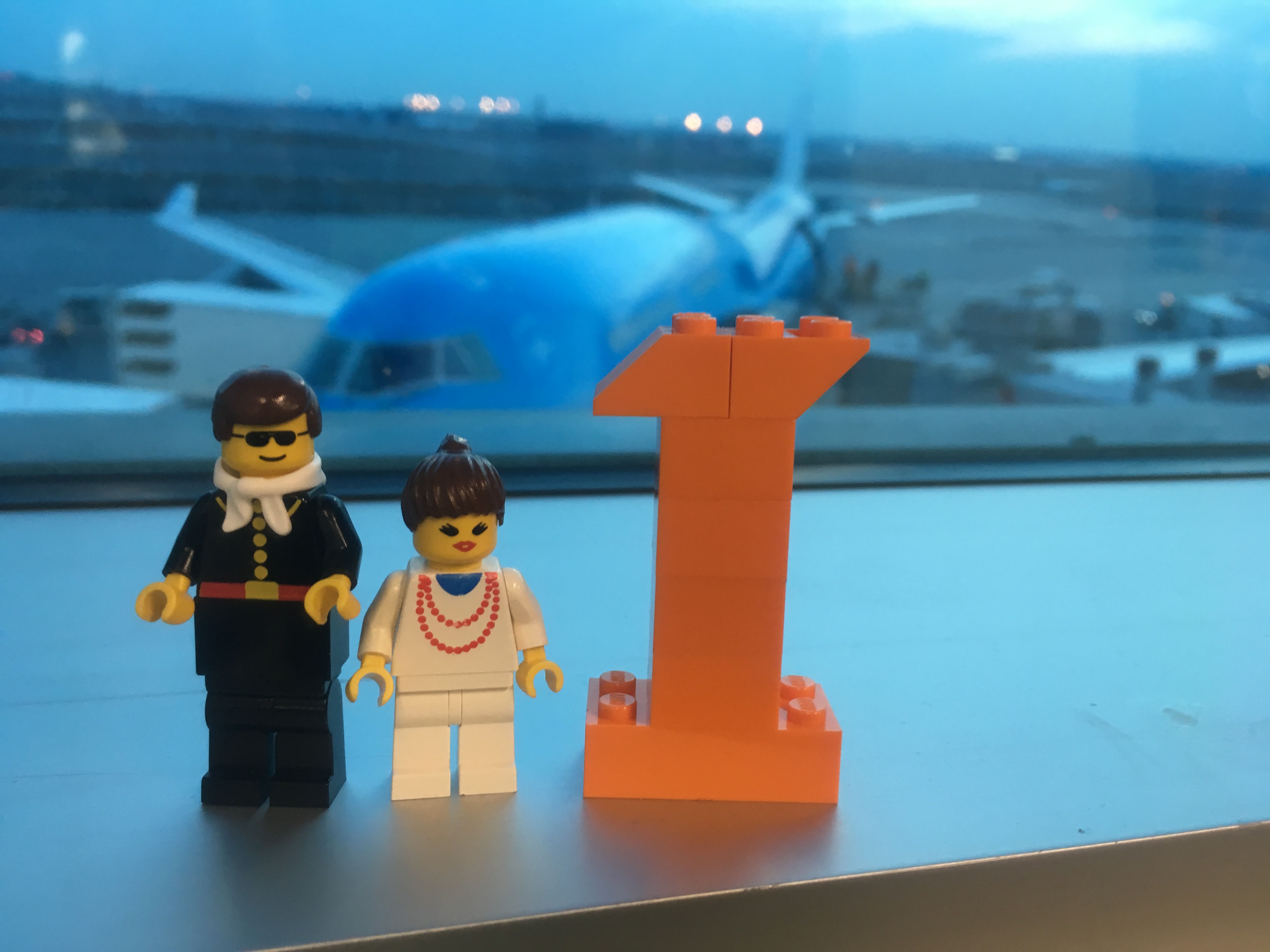 Australia & New Zealand 2018 – Part 1
Toronto Terminal 3, KLM Crown Lounge
Welcome to our epic trip for 2018! For notes on some of our planning elements, check out the Trip Planning posts to give you an idea of what is in store for us. This post covers our initial journey on our flights to Australia. We start with our first airport & lounge. Let's go!
Our taxi ride to the airport was uneventful, if not speedy given we were traveling along the 401 at the tail-end of rush hour. We arrived at Terminal 3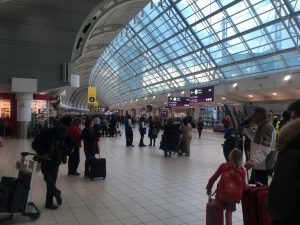 in such good time, that we arrived before check-in was opened. A KLM agent informed us that check-in would begin at 7pm. With time to spare we toured the terminal, stopping to grab a snack on the arrivals level. We returned to the check-in counters where several other frequent flyers (Skypriority members), and a half-dozen fellow business class travellers had already started to form the line for check-in.
Check-in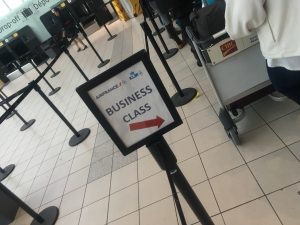 Once the agents arrived to commence check-in the line moved quickly. The agent who we had was helpful. She initially glanced at us and then repeated the itinerary that appeared on her screen, "You're going to Sydney, via Amsterdam, Kuala Lumpur, and Jakarta?"
I replied "Yes, we're going the long way to enjoy business class"
She then returned to work on our computer for a period of time, and then requested of us, "May I see your visas for Australia please."
My thought at this instant was: Of all things I didn't print out for this trip – I didn't print out the confirmation number for our electronic visas for Australia. I thought this request was funny, Amber definitely did not agree with my laugh. After pulling information from a few emails, the agent discussed the email with one of her counterparts, where she returned and quickly printed our boarding passes. She wished us a pleasant flight as she provided us with an invitation to the KLM Crown Lounge.
In all we spent over 10 minutes at the check-in, however it wasn't important as we arrived significantly early for our 10:45pm flight to Amsterdam. A distinct benefit of arriving early was that the wait time at security was minimal, and we were in the lounge quickly.
KLM Crown Lounge Toronto
The entrance to the lounge is on the upper level near gate C32 and is accessed by an elevator. Upon arriving at the upper level, the lounge is a quick right. The lounge hosts other airlines, such as El Al, and access can be obtained through a PriorityPass membership.
We arrived in the lounge with 4 travellers in front of us, and quickly noticed something not enjoyable – the lounge was warm, nope, HOT. It was as if the morning staff turned on the heat, and then forgot that the lounge faces west and it was a sunny day in Toronto. The result was that the lounge felt almost like a broken sauna.
We were quickly welcomed in, and picked seats facing the apron that was right above KLM's 747-400 combi (rear portion of main deck is configured for cargo, not people) bearing the name "City of Tokyo".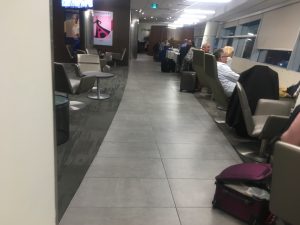 The flight must have just arrived as the cargo handlers were still removing items from the main deck's cargo hold. Amber quickly changed into shorts to give her a faint hope of not being overheated.
We took turns visiting the buffet for food and drinks. The buffet area had a selection of 4 hot items – the deep fried cauliflower was our preferred favourite using the logic "It's a vegetable", under a thick tasty deep fried batter. The cold section was decent, with salads and a few cold cuts. For beverages, there were both several non-alcoholic and alcoholic choices available.
This was my first time in this lounge, and the layout had an open area for dining near the buffet.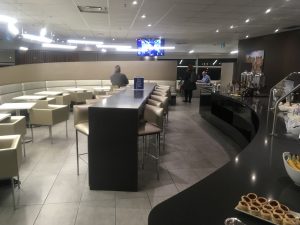 Along the windows was a mix of large tables that had electrical outlets in the center. They easily sat six per table and were popular for all travellers demanding power for their laptops or tablets.
Behind our seats was an open seating area that had a TV playing in the corner. This area appeared popular as the seating allowed people to stretch out and lay down if they desired.
The Wifi in the lounge worked great for us to check email, play on social media and pass the time before it was time to board the plane.
And the time certainly moved quickly and it was 9:45pm soon enough and time for the boarding call.
We exited the lounge and made the short walk to C31 in time for the call of zones 1 through 3 to board. We proceeded to the gate agent and were in line to board the plane!
If you are in a lounge, what's your preferred spot to sit, and is what's your go-to item from the food & beverage selection?