DAILY UPDATE #18 – AUSTRALIA & NEW ZEALAND 2018
Talking to the right strangers
After our dinner last night we had a drink at the bar located within our hotel. We chatted with the bartender whose humour was sharp and on point. When we mentioned that our plan for the following day was the Aquarium and Wineries, he apologized for the Aquarium and joked "oh, you'll be through it in 15 minutes." He didn't know Amber at all.
National Aquarium of New Zealand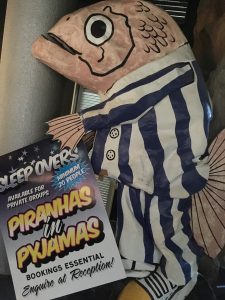 After a very tasty and filling breakfast we headed over to the National Aquarium. While going through the tanks of fish and animals, we lucked out. One of the staff, entered the room where all the Turtles were located. I'll save the whole story for the full post, however the feeding was so entertaining the staff member came outside after depositing all the food and we proceeded to talk with him about the Aquarium and many other things.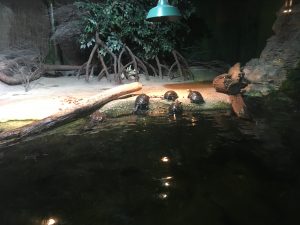 Next thing we knew we had spent over 15 minutes talking with him, and even got a quick tour of additional fish tanks that weren't on display. Thank you! You made our day. From there I had to remind Amber not to pet the animals, especially the penguins that were in their outdoor tank.
Wineries
After the Aquarium, we went in search of the next item the Hawk's Bay area has — wineries. Given Amber's singular preference for one type of wine this reduced the quantity of wineries to visit. The one we did visit, didn't have it available for sampling, however did gladly serve it to us during lunch. Wednesday Lunch at a Winery is a distinct difference from any weekend. Also, given it was a fall day in New Zealand our choice for dining outside, ended up with us joining the other tourist couple outside while the locals dined indoors.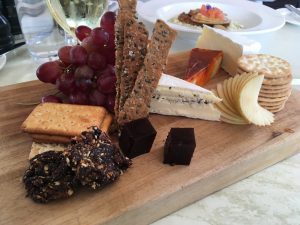 Food!
From there we stopped at a Chocolate shop, and then had a fill-your-own-pastry experience downtown. Now we'll have to decide what and how much dinner we'll have before we have another excellent breakfast tomorrow.