2018 – Daily Update #37 – Australia and New Zealand
Final Flight, final drive, final day of vacation…
No, it's not time for final exams, but today is our last day for many things.
Visiting Relatives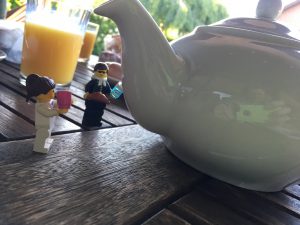 As I mentioned yesterday, it is so neat that we were able to combine a very short visit with my cousin on our way back to Canada. Even though our stay was short, it was great for many reasons. We got to hang out with all five of the family (okay 6 including their adorable dog, Molly), had the pleasure of a great night's sleep, and home-cooked food.
As quickly as we arrived though, the morning started and after breakfast it was time for us to head out. As there is a week of school vacation they had plans for the week.
Amsterdam Stopover take 2
Our arrival at the airport had the potential of being late due to congestion on the main highway once we entered the Netherlands. After a short detour we were back on the road and back up to the speed limit. I had thought of the potential of having a second round of Dim Sum depending on our arrival at Schiphol. Guess what?
It worked out. After checking in for our flight, we took a train the quick trip to Amsterdam Centraal and the short walk to Sea Palace.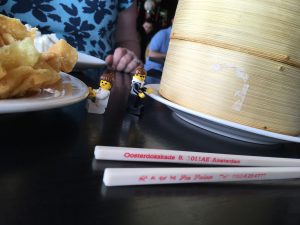 Dim Sum lunch was so busy we were seated on the main level. It didn't matter, the Dim Sum was awesome. We took the train back, and *poof* we're in the lounge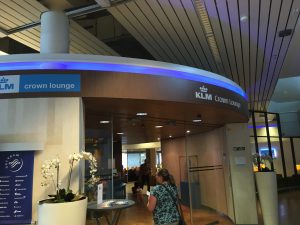 and we still have 30 minutes before boarding.
We even spotted our plane for our flight that we will be taking shortly: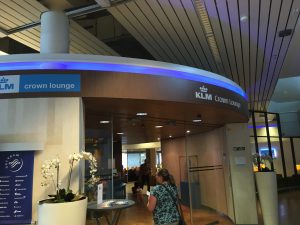 That's it for now. I need some snacks before our flight is called. One more flight to go…