DAILY UPDATE #23 – AUSTRALIA & NEW ZEALAND 2018
Happy Labour Day!
Yes, we successfully found the only Australian state that celebrates Labour Day in May. This didn't impact our plans, however it does explain what we experienced both on Friday and today.
Traffic
Holy traffic Batman! We caught up to a disabled vehicle, in a construction zone on Friday afternoon. Construction made the highway go from 4 to 2 lanes, and the disabled vehicle brought it to a crawl with 1 lane left. Google maps was eternally optimistic, stating it would take 35 minutes to clear throughout our time in the traffic. The traffic was all heading the same direction as our destination, the Sunshine Coast.
And today we got to experience Brisbane's version of cottage country traffic. Again construction throttled the quantity of lanes down and had us travel a 4-5 km section in around 45 minutes. On the bright side we didn't have far to travel and barely went through half a tank of fuel.
We're tired
Here's a first world problem — we are tired from all the travelling we have been doing while on vacation. Today's example of how tired we are:
While having dinner at the hotel [we have a very early flight tomorrow], we both glance at our phones for the time and then look at each other.
Amber: Is it bedtime yet?
Carl: One more hour and yes, yes it can be.
Oh, and the time? It's 6:11pm!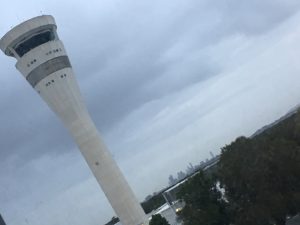 We did do something
We didn't just sleep, eat, and drive today. On our way back to Brisbane we stopped to check out the Glass Mountains from a former bushfire lookout.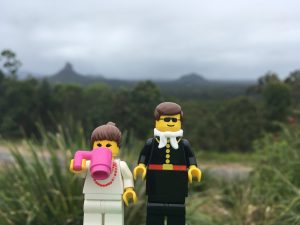 The reason for the 'mountains' is from ancient lava flows. And Amber found another Yum Cha (Dim Sum) place to try. It was definitely not as good as the one in Melbourne but she is hopeful to find something delicious when we get to Sydney. There may be more than one who is tired. 😉
That's it for today. Tomorrow it's going to get more tropical, and part of me is excited for what this week holds. What it is, will have to wait until it happens.