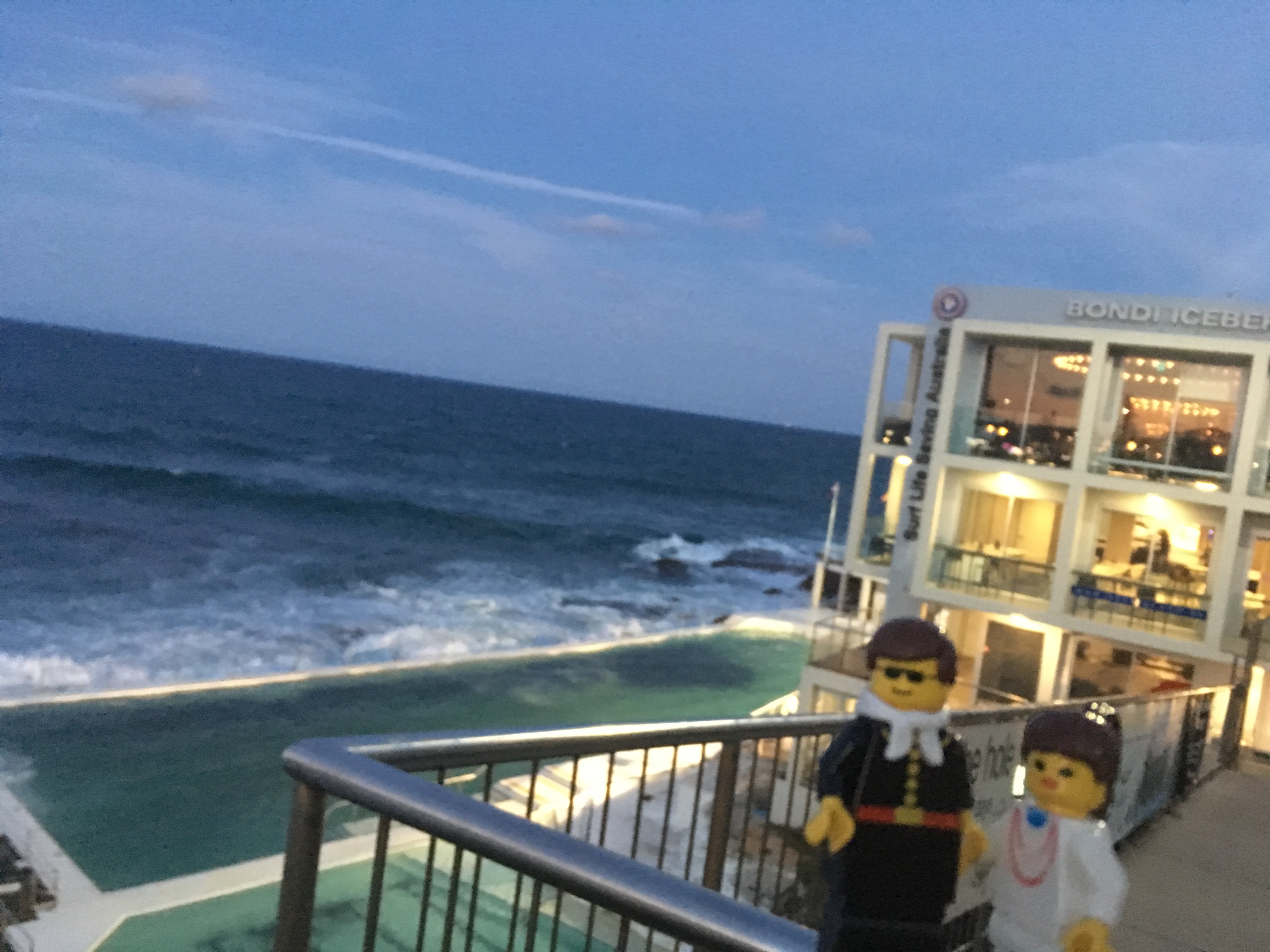 DAILY UPDATE #31 – AUSTRALIA & NEW ZEALAND 2018
Icebergs? Icebergs!
So after finding some medicine, that allowed me to sleep better at night I felt well rested for the day. Amber's knee disagreed, however she soldered on and we went walking around today.
Royal Botanical Gardens
First up after a late breakfast, the iconic Sydney Royal Botanical Gardens. One building we visited was the "Carlyx" that had a massive plant wall! Those pictures are on the good camera, so you'll have to wait until the full post to see it.
One of the reasons for the visit to the garden was to put together a Lego set. The Sydney Opera House Lego set from their Architecture line. I built it with the real one in the background. Video to come soon.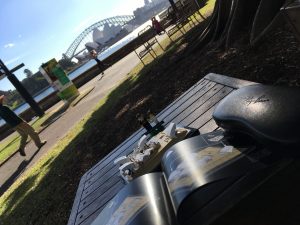 From there we then headed to the famous Bondi Icebergs Club. This is the swimming pool right on the edge of Bondi beach. We both entered, got changed, and then two things happened. Amber didn't read the signboard stating the pool was a temperate 18.7C, and after getting her ankles wet promptly surrendered any further of her body to hypothermia.
I, being brave, stupid, idiotic, stubborn, went in. Well I got to my waist in the main pool before I retreated to the kiddie pool. The only difference was that the kiddie pool was about waist deep. After a few lengths of super salty pool water that contained a lot of sediment from the ocean, exited the pool, claimed victory, and retired to the sauna to warm up before heading to dinner.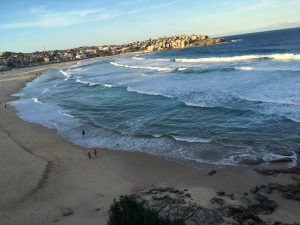 It was fun. Chilly. Glad something I have done. If there is a next time I should take the kids queue and use a wet suit to slow the onset of hypothermia.
Next up tomorrow, watching a Canadian.