2018 – Part 29 – Hotel Review Double Feature: Best Westerns of Hobart
Instead of two separate reviews, here is a combined post of the two Best Western properties in, and near Hobart Tasmania; Best Western Balmoral Motor Inn, and Best Western Hobart.
Why Best Western?
During planning for this trip we used whatever frequent flyer, or loyalty point program available towards this vacation. For these two stays both were redeemed using Air Miles that we had collected. They were selected because the Balmoral was north of Hobart, and relatively close to Bonorong Wildlife Sanctuary. The Hobart Best Western was selected as it gave us the opportunity to explore downtown Hobart without being dependent on our rental car.
Best Western Balmoral Motor Inn
This hotel was located north of Hobart, in Glenorchy. The hotel is right off the main road running along the river valley. Staff were friendly and we were assigned our room without issue. It's a short drive to the nearest grocery store, and I do not recall much located within walking distance of this property.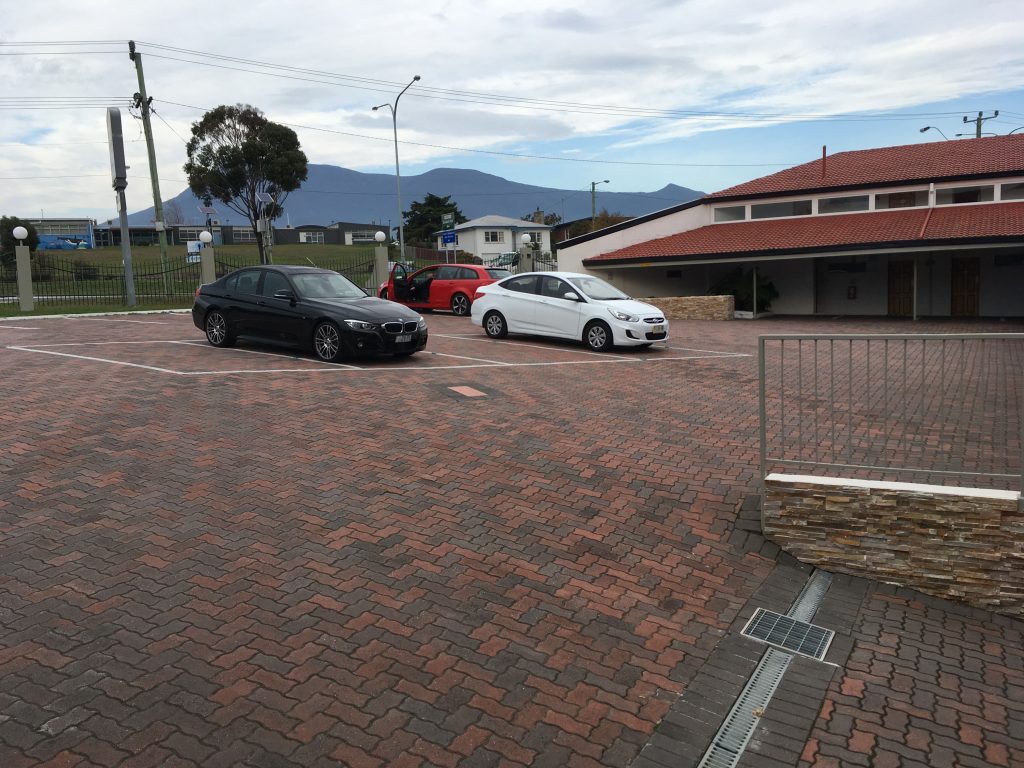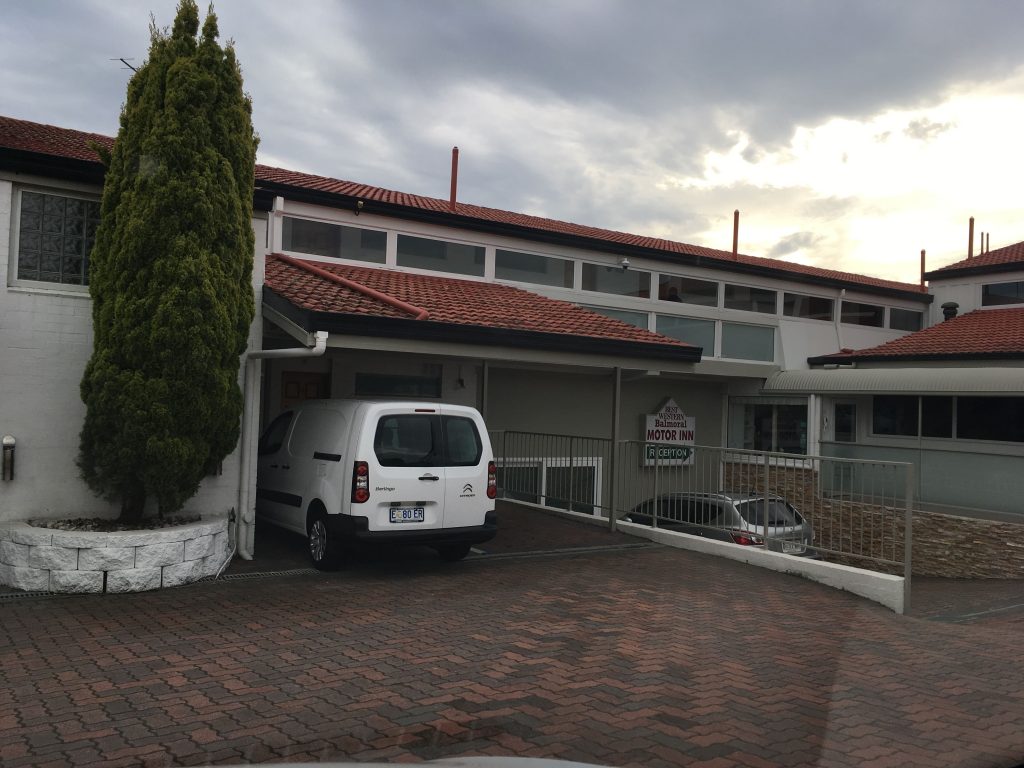 From the picture above, finding reception is easy. Once we head our room key we headed to the room. It was located on the upper floor of the motel where we had to take the stairs up: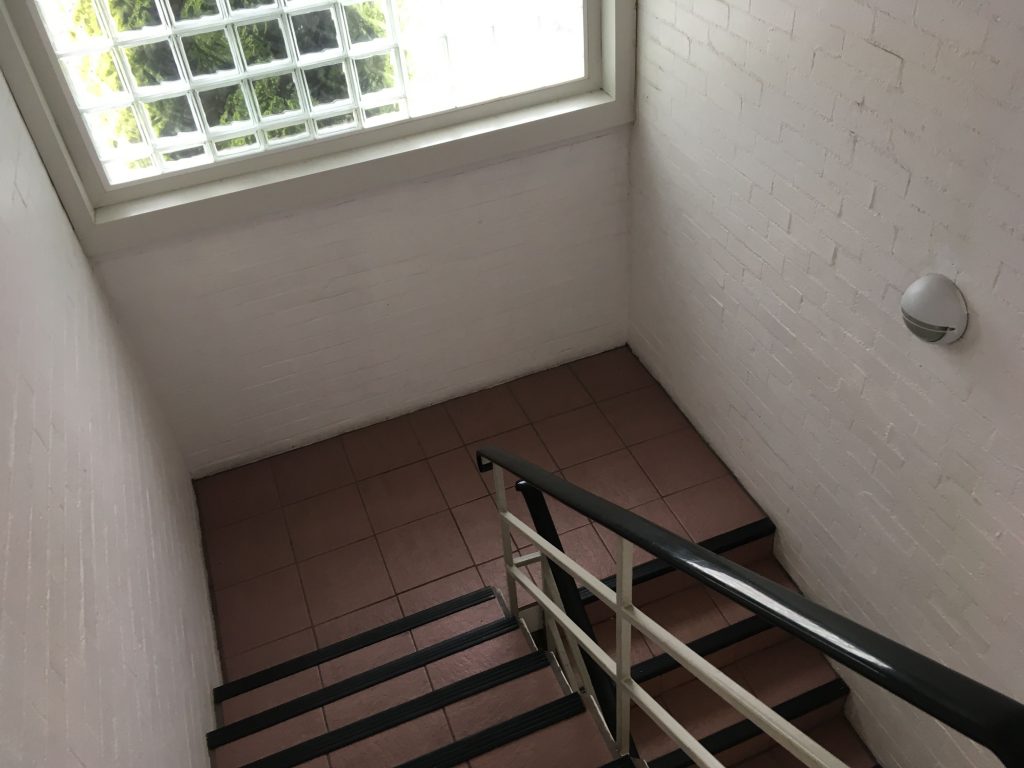 Once upstairs it was a short walk to our assigned room.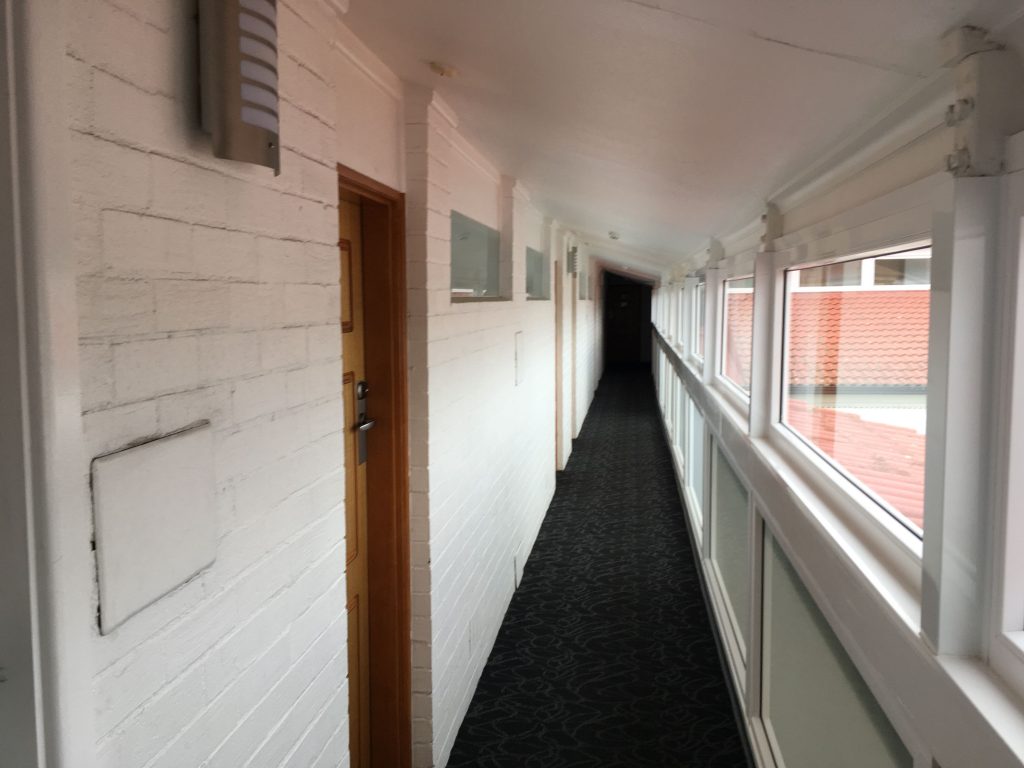 Room
Straight forward layout in the room. A useful item was the mini-fridge that allowed us to purchase items for our picnic the night before and have it all properly stored overnight. This was greatly appreciated.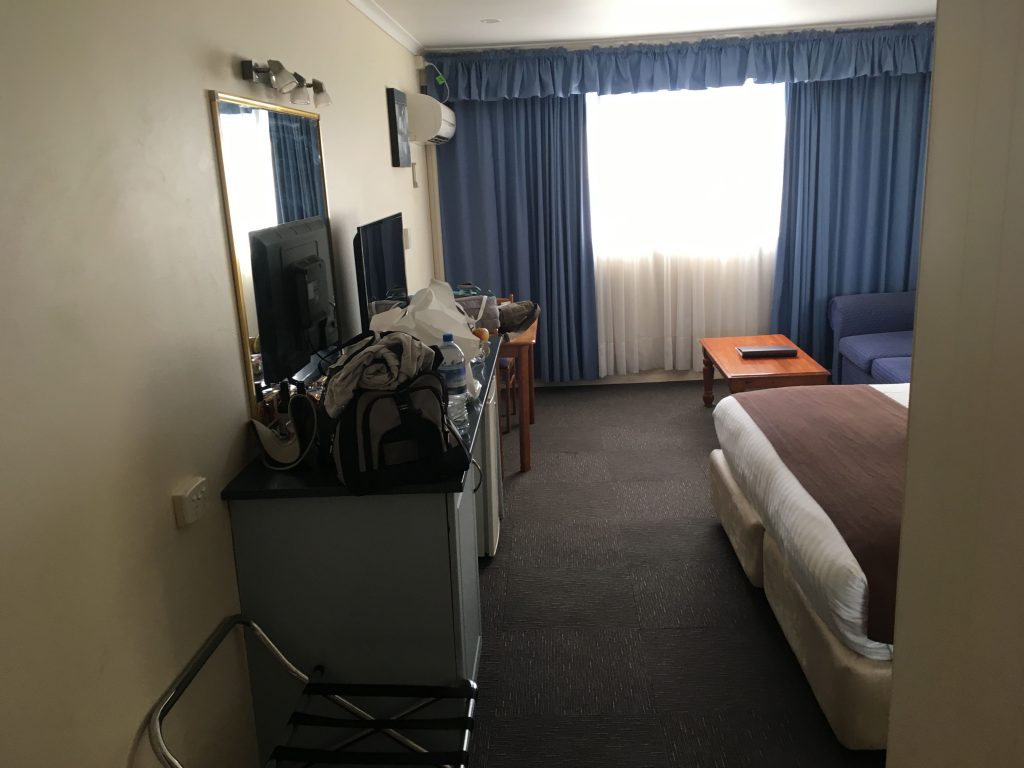 For one night this was just fine. Everything was clean, functional, and worked. As you can tell by the fixtures, furniture and drapery colour choice, a refresh wouldn't hurt.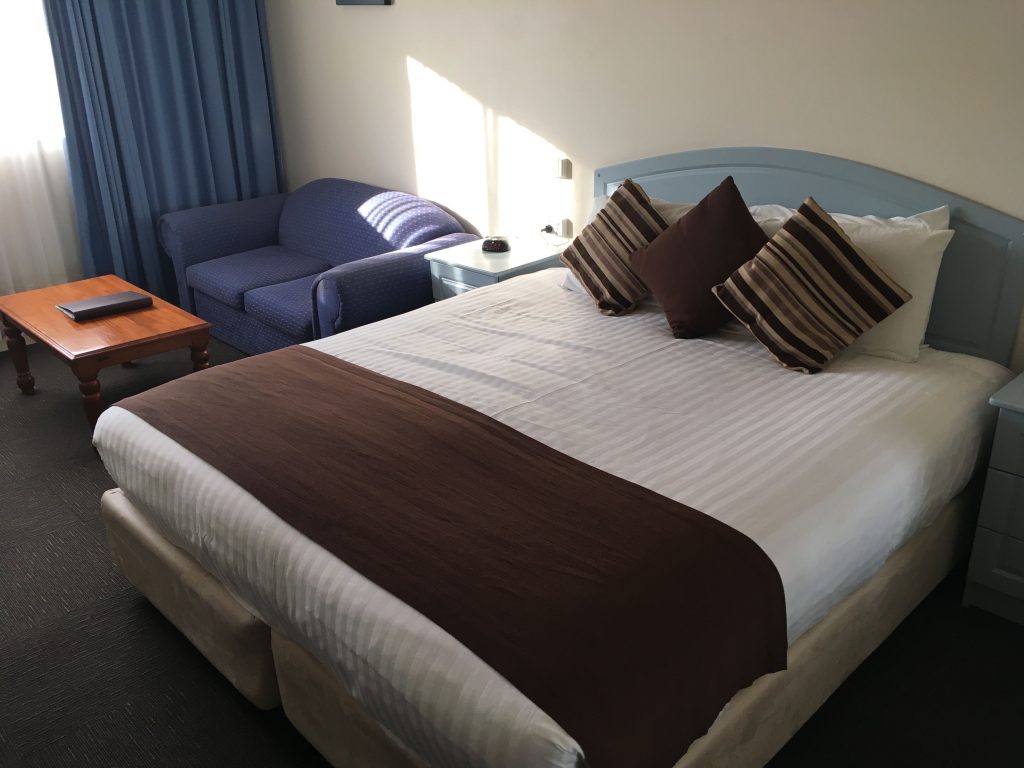 Bathroom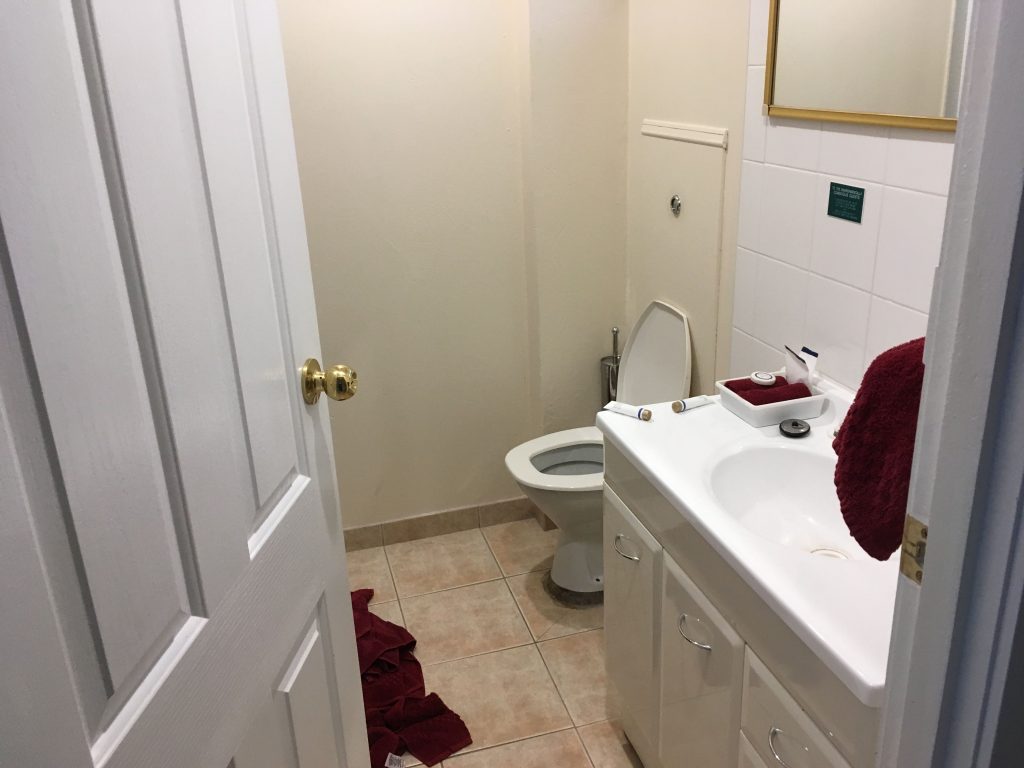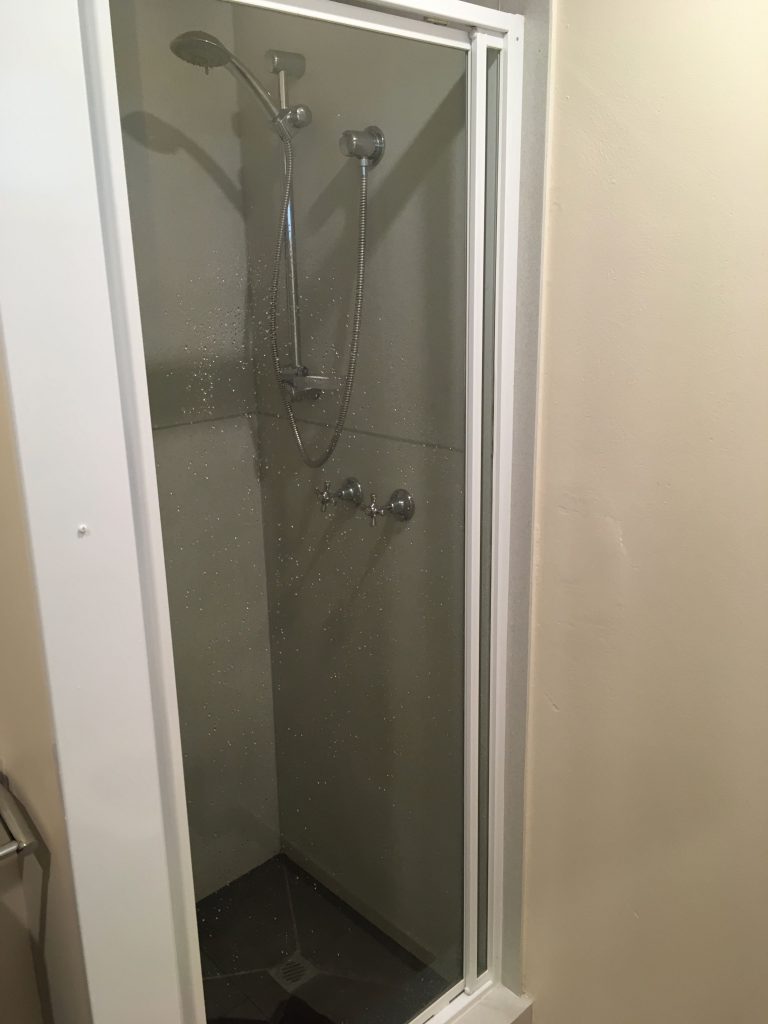 The bathroom was fine as well. Water pressure for the shower was good.
Best Western Hobart
Located to the north and west of downtown is this hotel. As downtown Hobart is laid out on a grid pattern, the hotel was easy to get to. We were able to park out front while we checked-in.
Check-in
Check-in was quick and easy as we arrived early in the afternoon once check-in was available. The front desk staff was helpful in explaining where the parking lot was located, and restaurants in the area.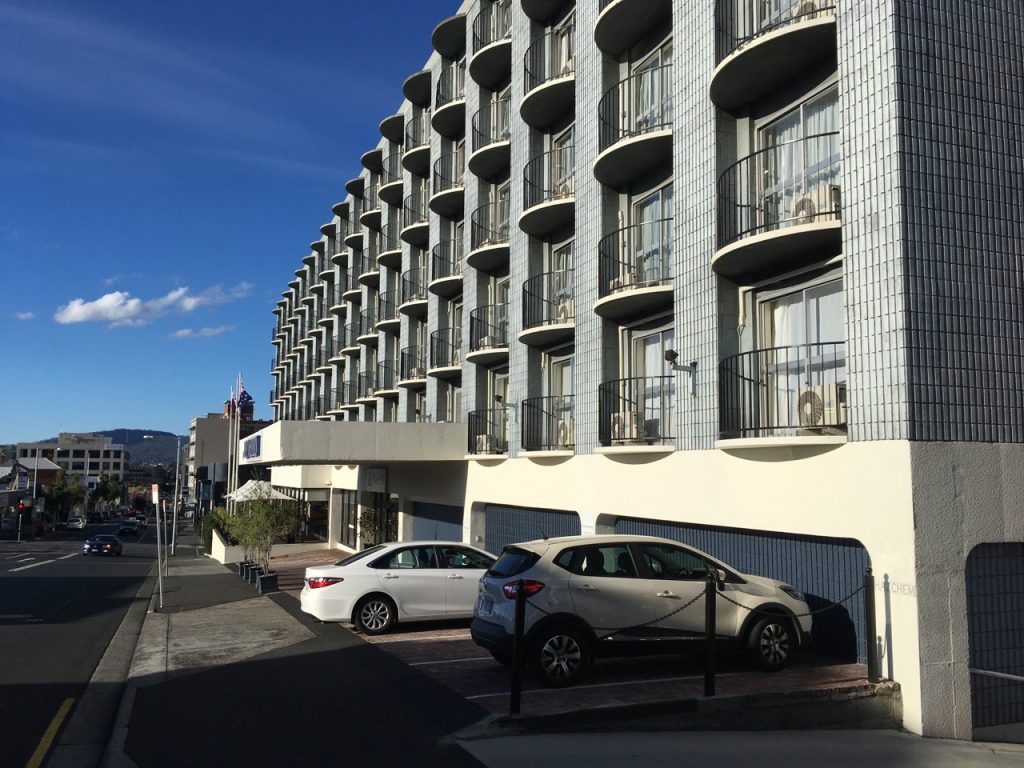 Entrance to the parking garage is at the end of the hotel and it was easy to find a parking spot. As an example of the hills of Hobart, the incline from street to parking garage was steep — any vehicles with low clearance might be scraping portions of their vehicles.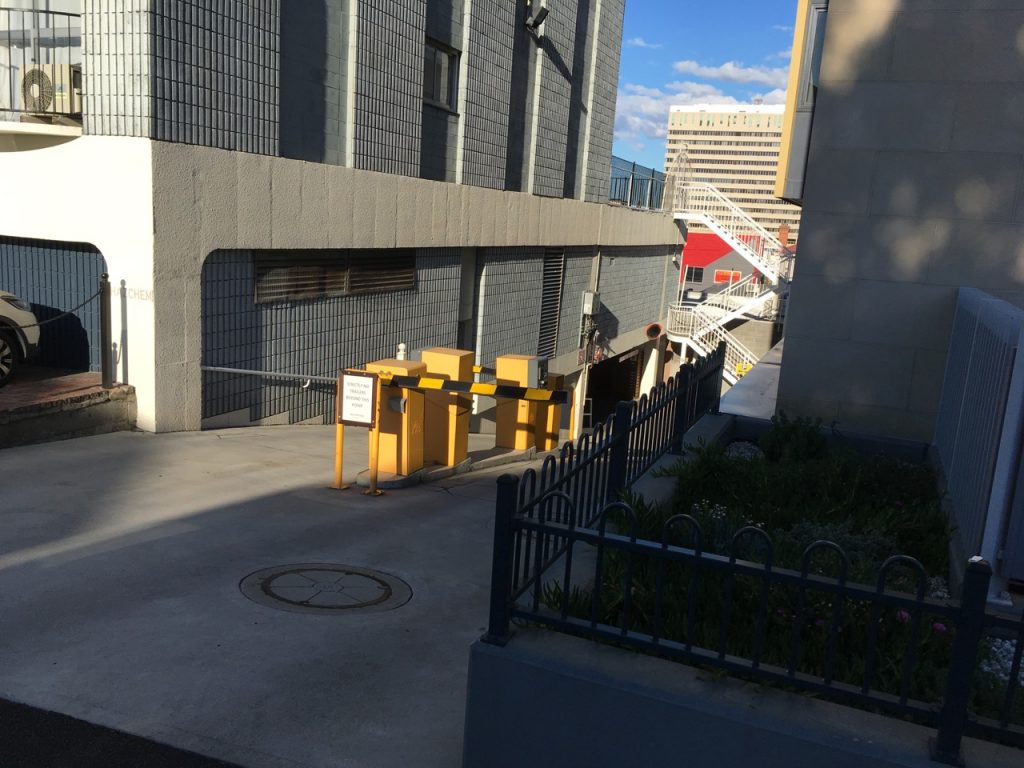 With the vehicle safely parked for the night we headed to our room. The room was a decent size and even had a balcony.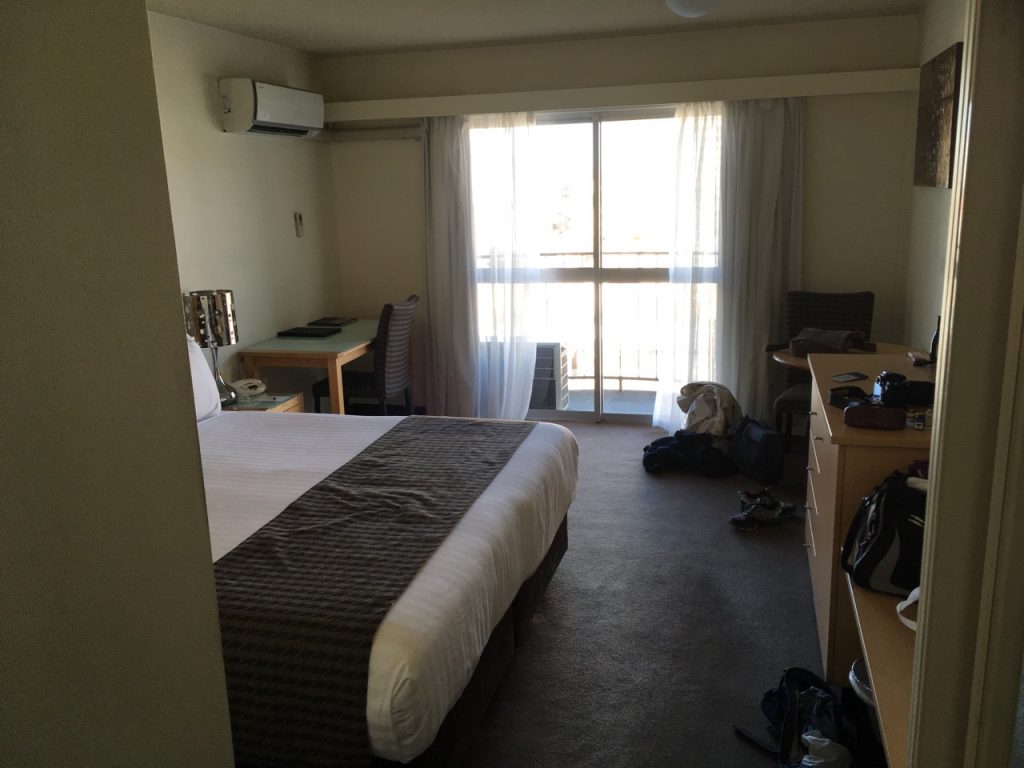 In fairness, the balcony is not very large because of the split HVAC unit taking up a chunk of the space. Still it was nice to be able to step out from our hotel room.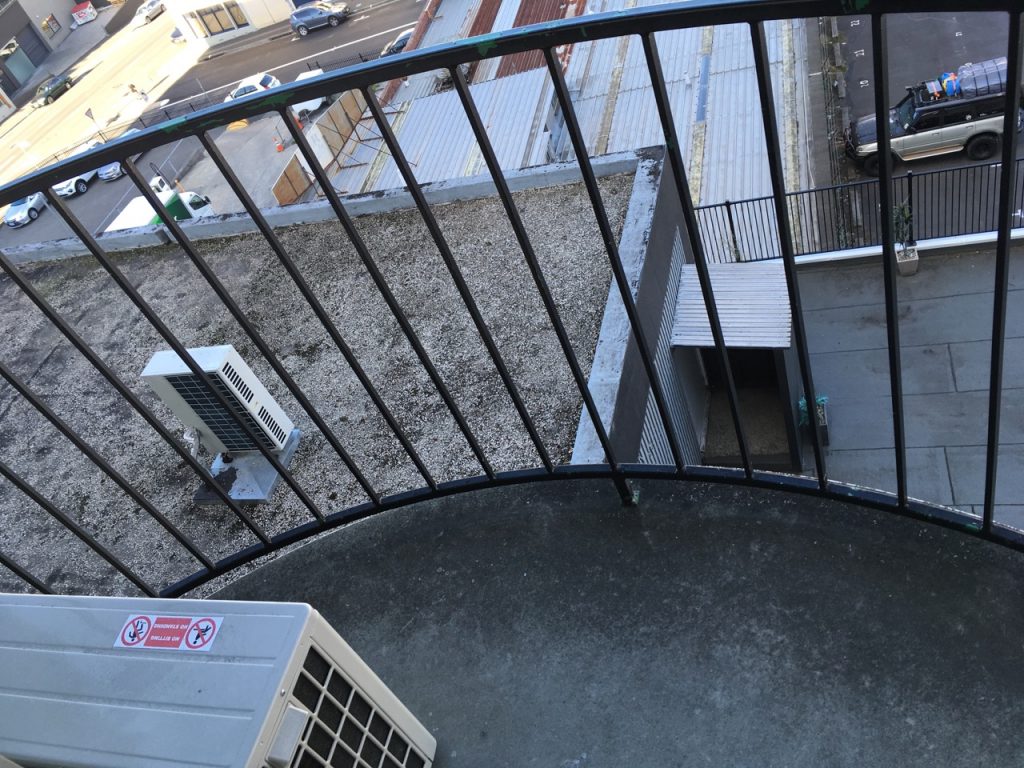 A few pictures from the balcony. We were looking southeast from the hotel towards the rest of downtown Hobart.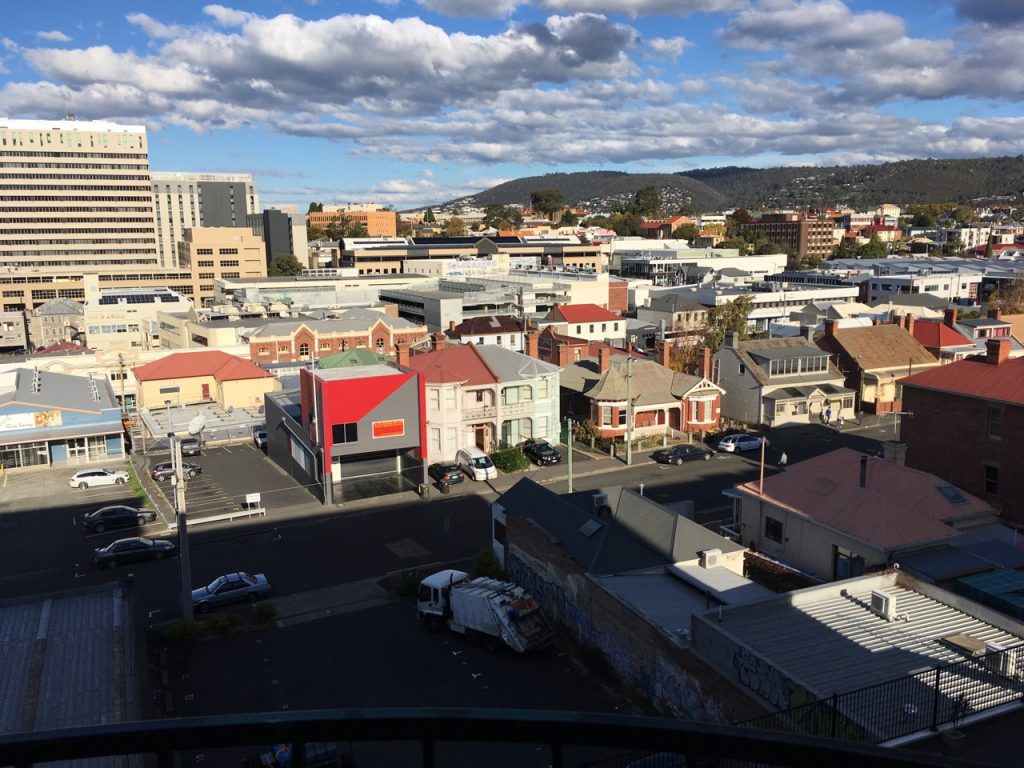 Another view looking more easterly.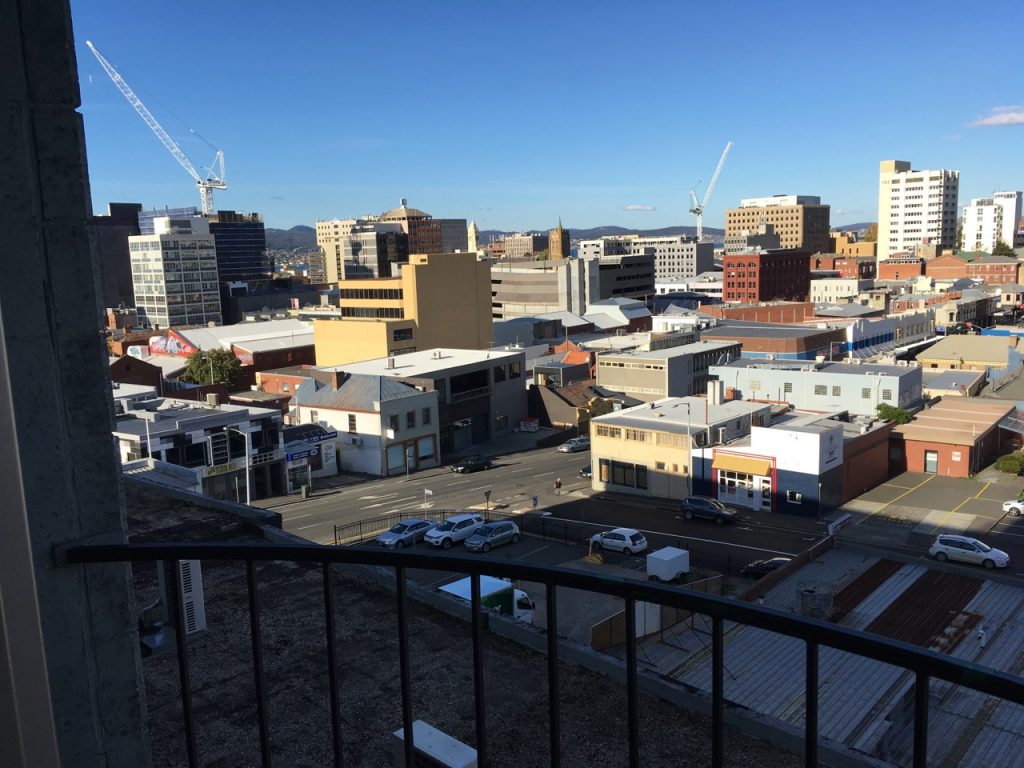 Bathroom
The bathroom at the Best Western Hobart was good. Although the blue countertop hinted that a renovation would be appreciated, it was clean, and the water pressure in the shower was good.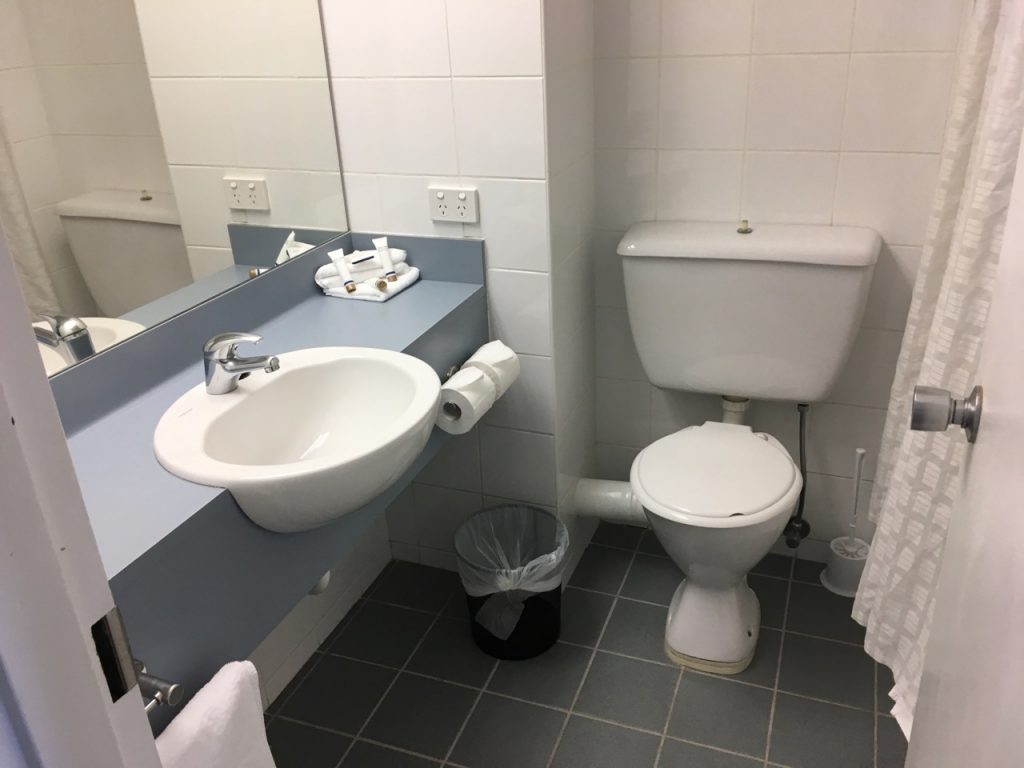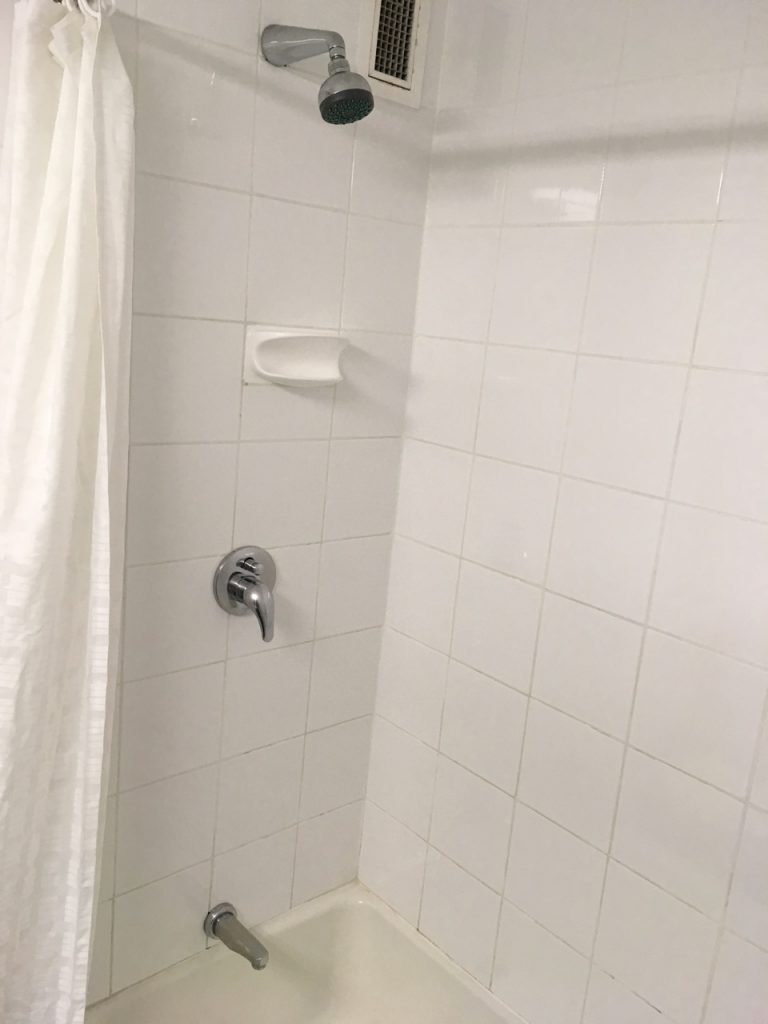 Breakfast
We did not have breakfast at either hotel, so cannot comment on that.
Overall Impression
Both Best Western Hotels of Hobart were adequate and provided everything we needed for our one night stays. Both were clean, everything in the room worked. If we had more time in Hobart I would definitely recommend Best Western Hobart given its proximity to downtown. If you can handle some hilly terrain it'll be great to walk and explore the area.
Read more about our trip by clicking here.