2018 – Part 54 – Pictures of Cairns
A few pictures and observations about the city that belong on their own. A short post, but it has some cool pictures to make up for the lack of content.
Downtown Park
Cairns is not a large city like Melbourne or Sydney. Being compact provides the opportunity that you can walk and explore the city. On our first day we headed out to a find a restaurant serving Dim Sum for lunch. We were successful and during the short walk to the restaurant we walked through a memorial park:
I found the architecture of downtown to be a mix of building I'd expect in Australia — two storey buildings that have large overhangs to provide shade on the sidewalks, and then completely renovated shops, like this one: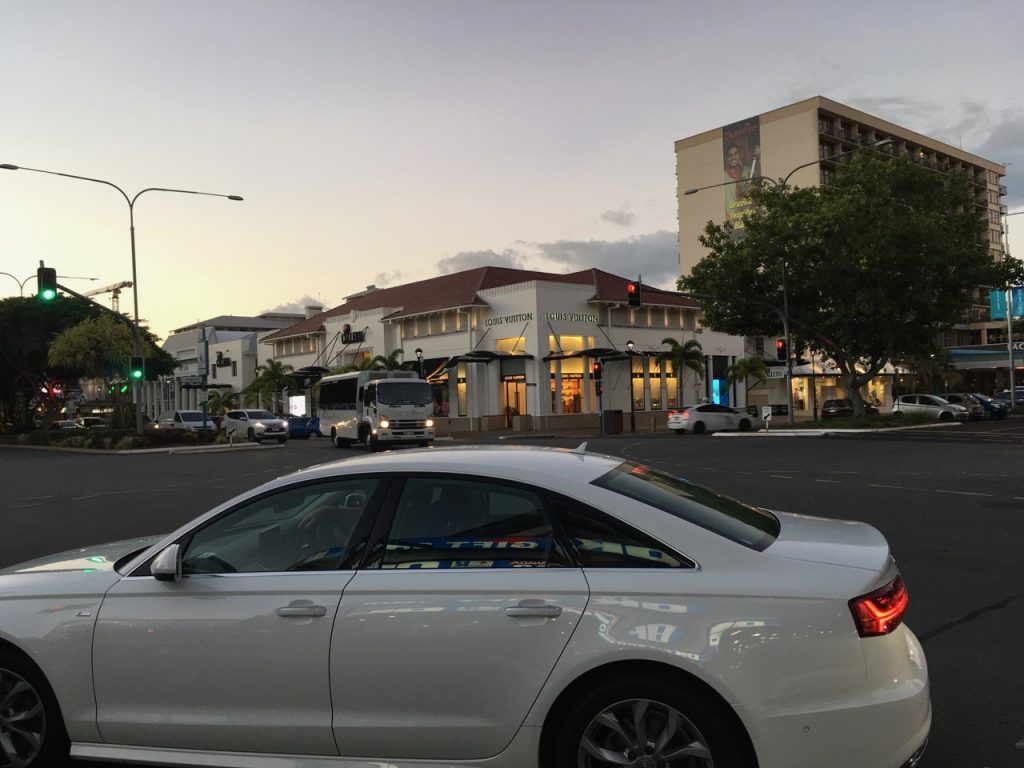 Night Sky
We sat out on the balcony both evenings. It took a little bit of time for our eyes to adjust, but we were rewarded with seeing a lot more stars than we are accustomed to at our home. I played with the camera settings and think these turned out the best:
Gifts and Souvenirs
There was no shortage of gift shops during our walk around Cairns. Kangaroo jerky? They had it. We did stop in and pick up some gifts for relatives and friends. The best item we picked up was this adorable stuffed animal of an Anglerfish: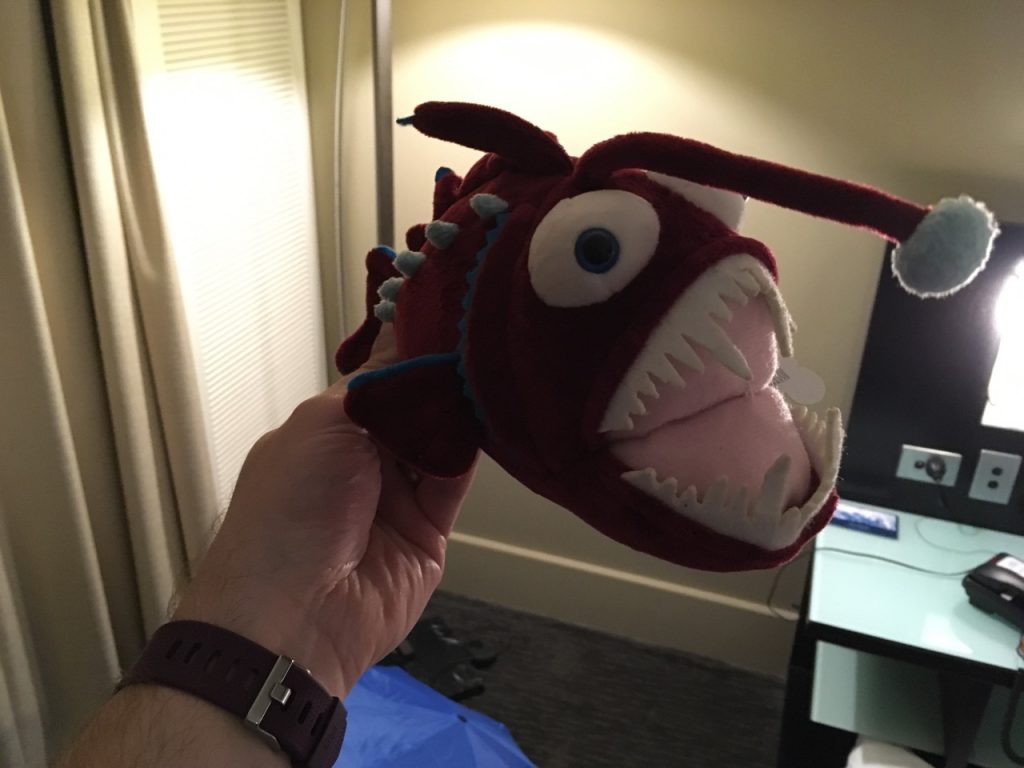 The downside about exploring Cairns on foot is that it is a tropical city. For us walking outside in 30C weather with high humidity won't have us outside for long periods of time. Still, the hot humid weather was a good reminder of the summer weather we'd have upon our return home.
More to see
Originally when we left the airport we planned to head up to Karunda and see Barron Falls. Unfortunately that didn't work out as there was a collision that had closed the only road up the mountain. Our consolation was stopping at a lookout on our way back down the mountain that provided an excellent view towards Cairns and the ocean.
Thanks to the internet we did find other places and waterfalls to visit however our exhaustion was at a level that a 90 minute or 2 hour drive was too much and we headed downtown to see about checking into our hotel early.
This rental car had the lightest drive during our time. We put less than 100 km on it. Pales in comparison to the 3,500km in our first two weeks, or even the 800+km in 3 days in New Zealand.
Our next stop was going to be the opposite of a tropical, humid city. Off to the arid desert of the middle of the country.
Read more about our trip by clicking here.