2018 – Part 73 – Singapore to Amsterdam
For the second time travelling between Europe and Australia I had a short stop in Singapore. Sadly, it wasn't enough time to leave the terminal, however there is much more activity at 11pm versus 5am.
flight report singapore to amsterdam
But first, before the flight report:
60 minutes in Singapore Airport
My first visit to Singapore airport was at 5am and the plane must have been at the end of a far away terminal because nothing was open and was devoid of people. Instead, this time we exited the plane and walked into a busy terminal, even though it was nearly 11pm local time. With several other flights yet to depart there was no shortage of people milling around the many shops and stores to visit. She didn't want to explore the terminal and instead made the short walk over to the security at the gate to wait for the flight.
After stretching my legs I too joined her in the gate area. Like Kuala Lumpur, security is performed at each gate. While waiting I grabbed another picture of the plane.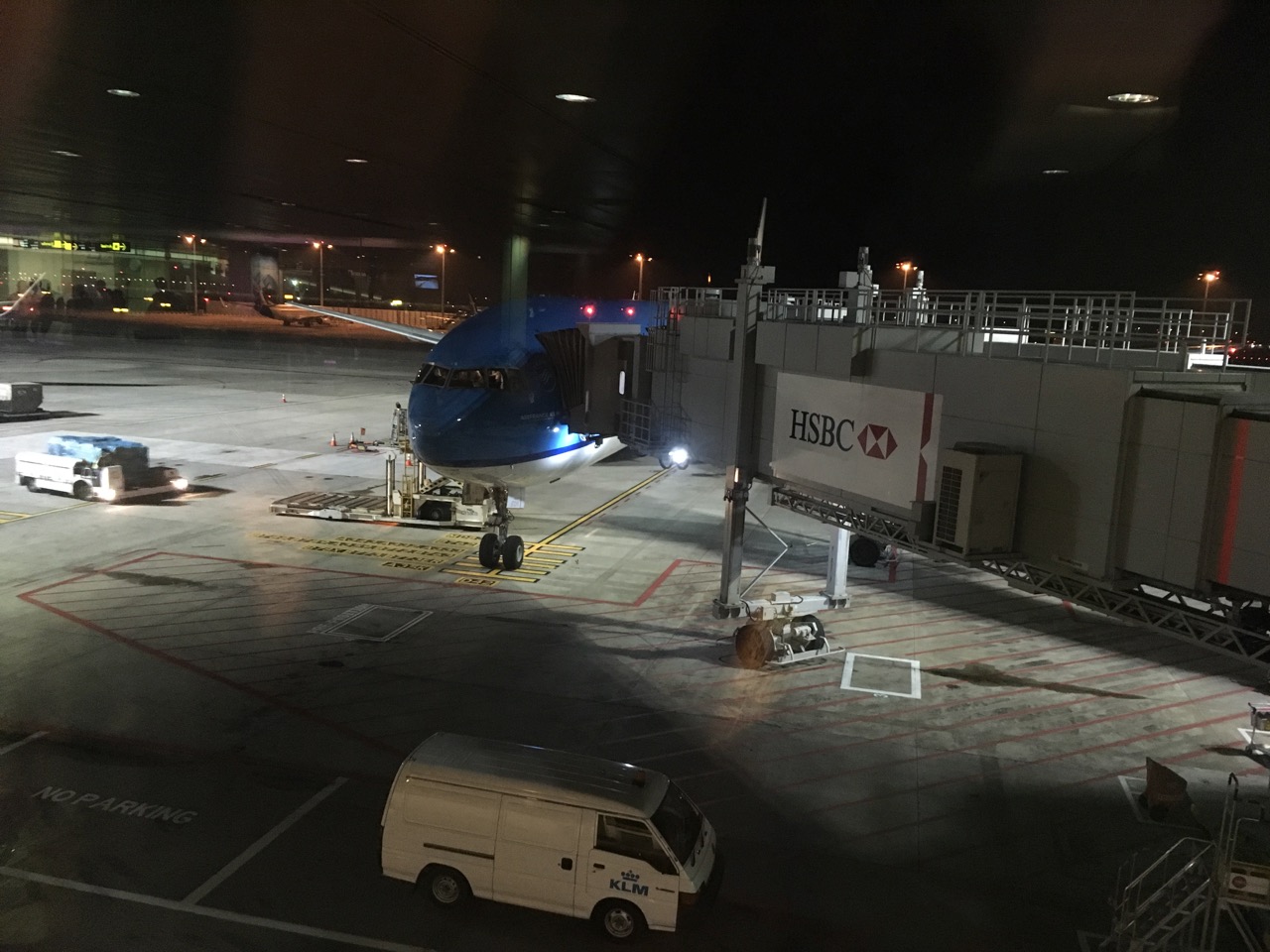 Boarding began on time, and with us seated near the agents we were one of the first people on board.
We returned to our assigned seats and settled in for our 12 hour flight.
KLM KL836, Boeing 777, "Fulufjallet National Park"
SIN-AMS (Singapore to Amsterdam)
Scheduled departure: 00:40
Scheduled arrival: 07:30
Seats 4A & C (KLM World Business Class)
Although storage isn't plentiful at the seats, we did make the most of it.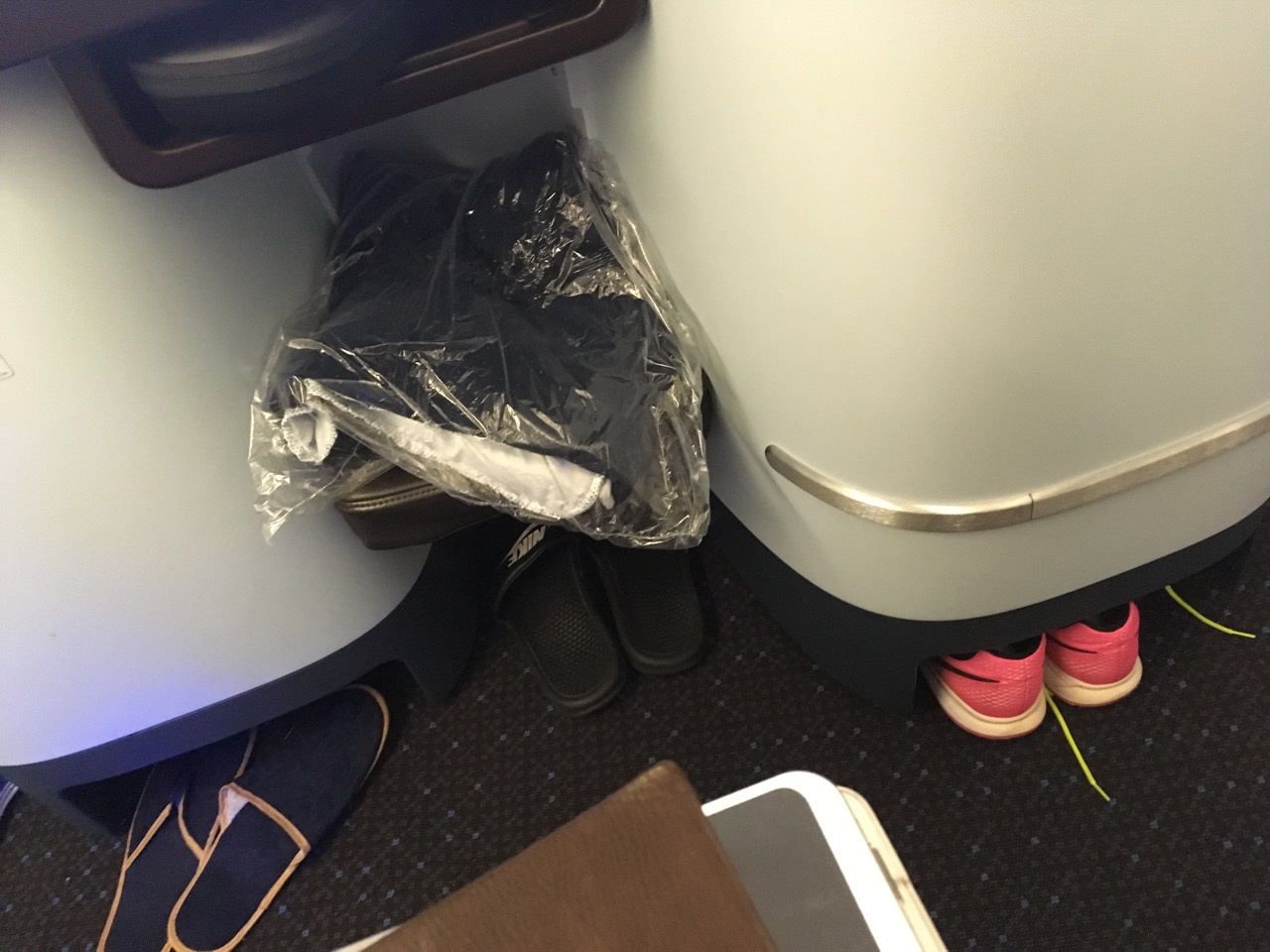 As we settled in for another pre-departure drink, her energy level finally reflected the reality that we had left our hotel in Sydney over 20 hours ago. She smartly skipped the champagne while I just couldn't say no.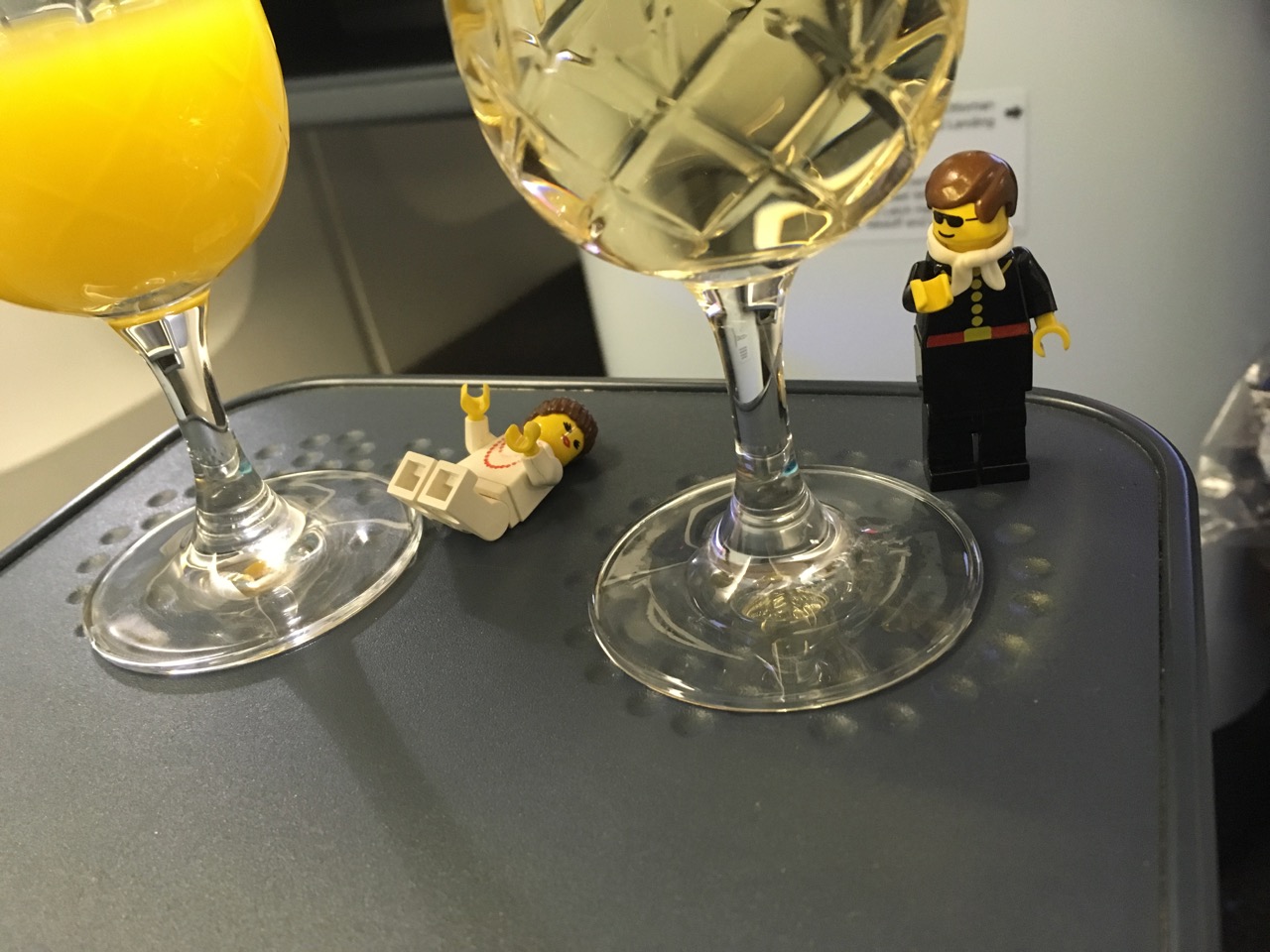 Before the plane was pushed back and our flight began I took a look at the menu.
Pushbask was right on time, and we began our take-off just before 1am local time. Having a full plane, this take-off was at a more measured pace versus our departure from Bali.
Within a half hour of take-off our dinner arrived. Beforehand the crew was busy distributing hot towels and beverage service.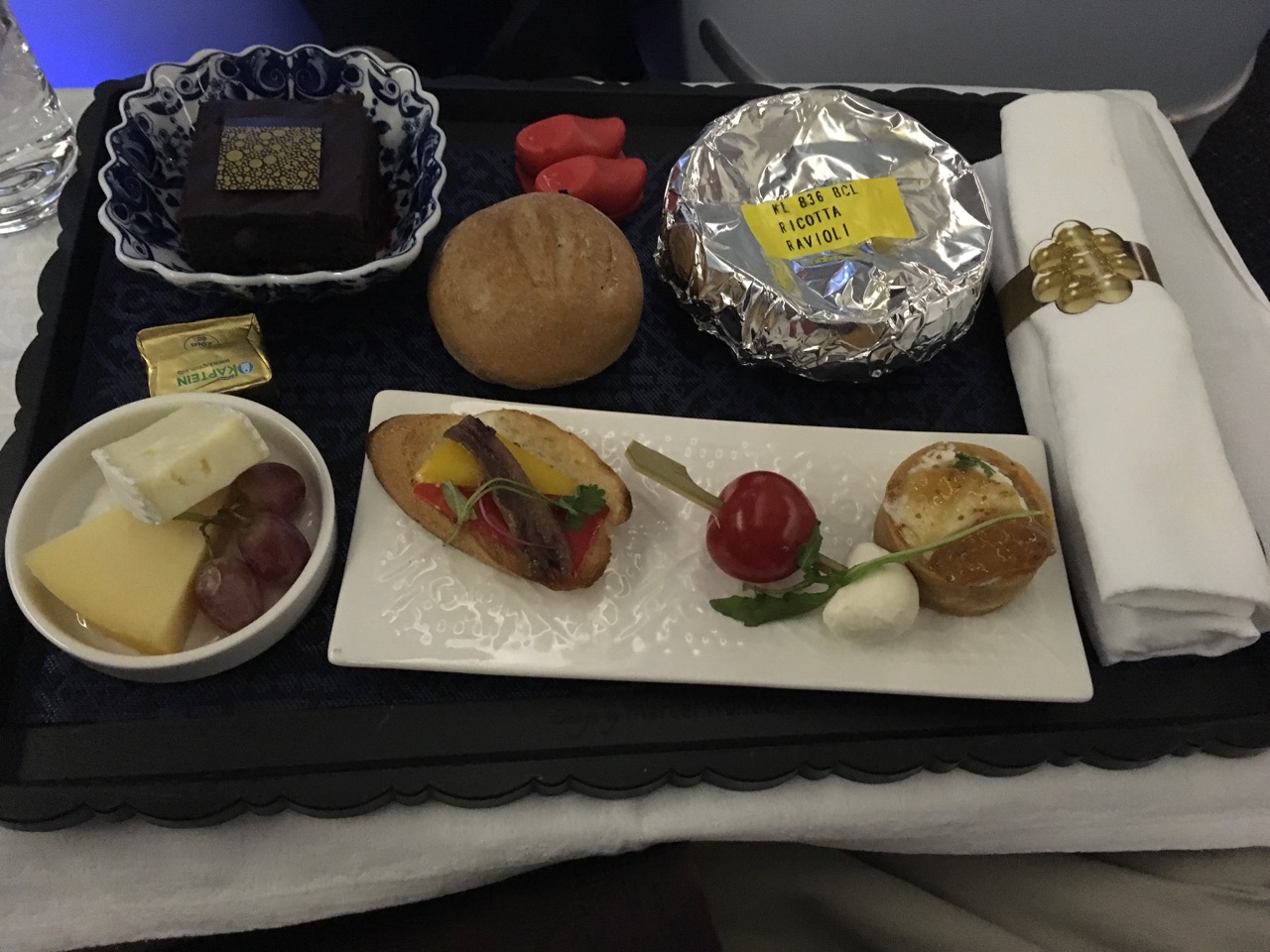 Given the late hour I didn't waste any time in having my meal, and plates were cleared within an hour of take-off. This gave us tons of time to enjoy our fully flat seats.
When I wasn't sleeping I did catch yet more movies. The entertainment screens on the 777s are superior to the old screens that are on KLM's 747s.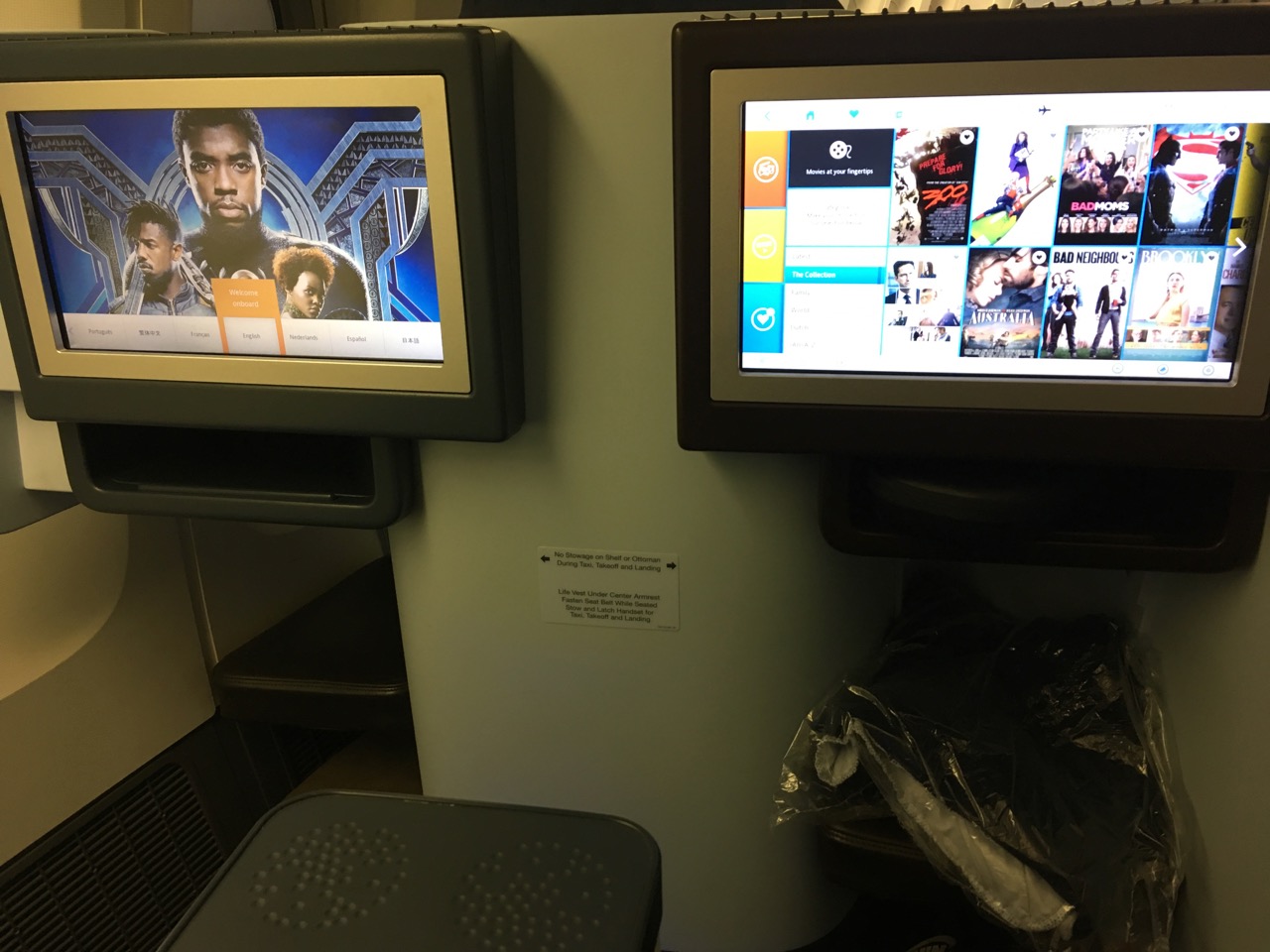 Given the distance we were covering I was able to get several hours of sleep and would check on the progress:
Over 2 hours before our scheduled landing the lights came on with juice on offer along with another hot towel offered to assist in waking us up.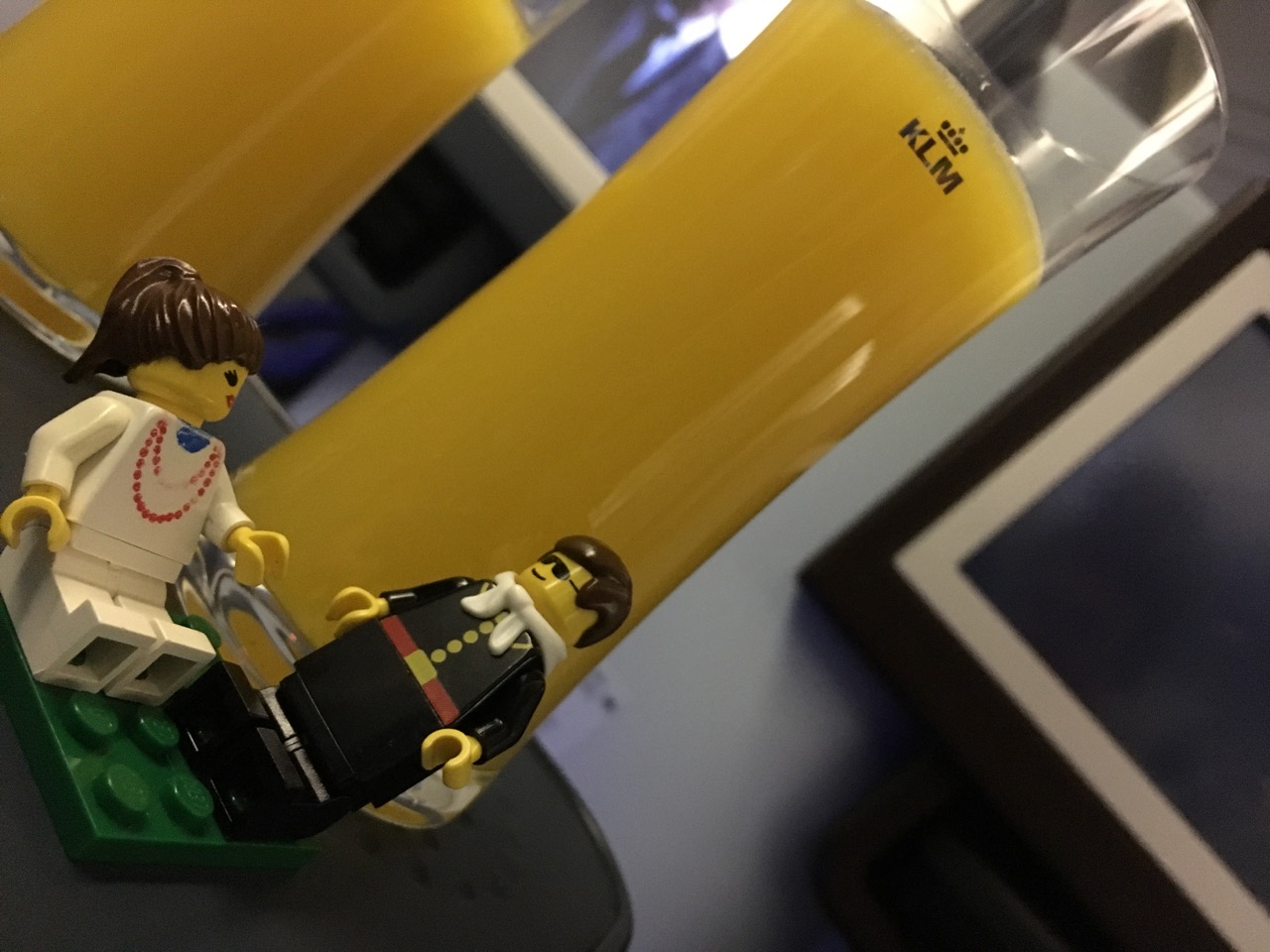 Breakfast was served within 20 minutes of the lights being turned on.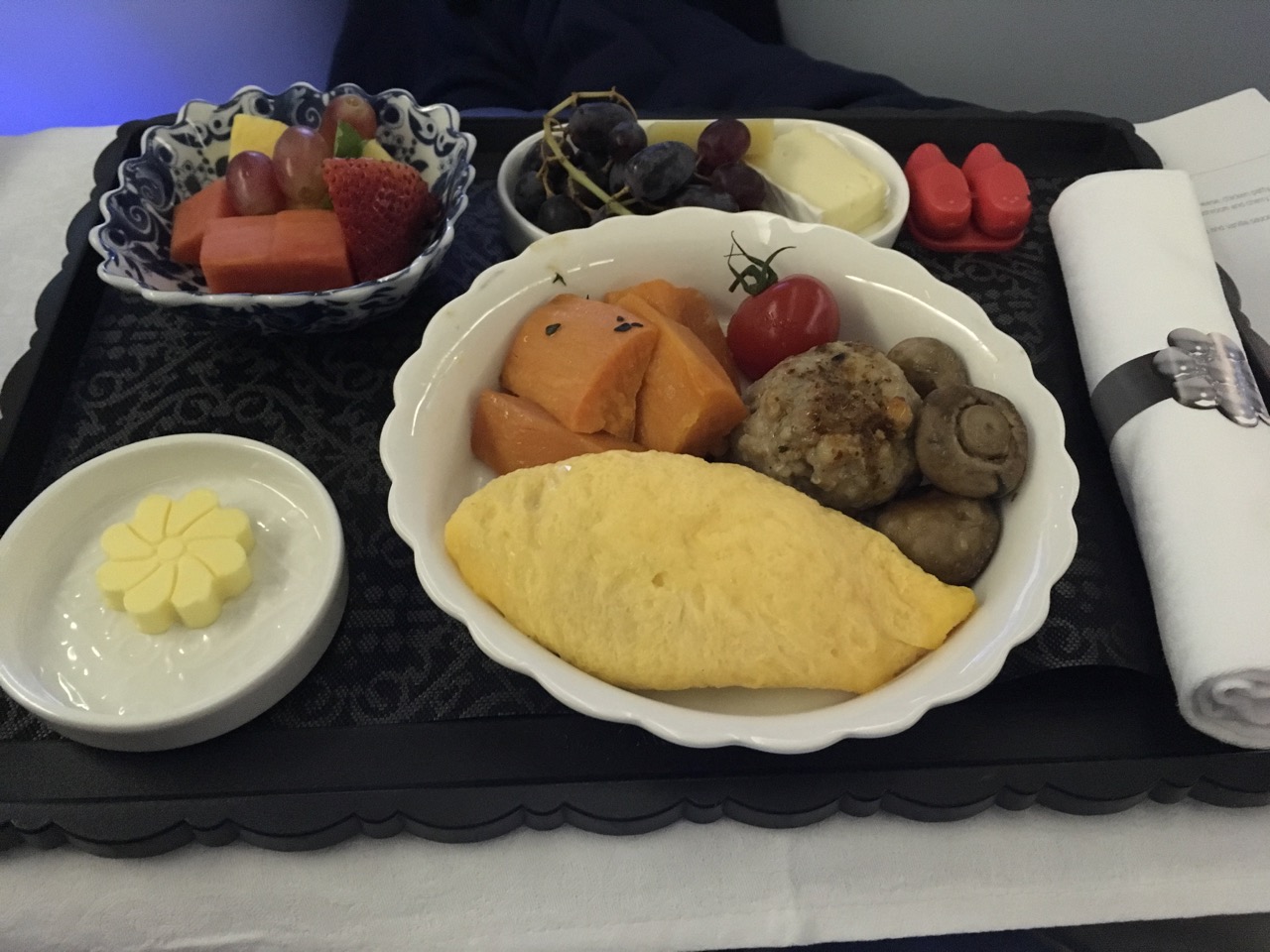 Again I snapped this picture before I grabbed some bread and received a hot boiled egg. With breakfast finished at a leisurely pace our destination was relatively close. The picture below does not represent when we finished breakfast — we didn't take over an hour to have our meal.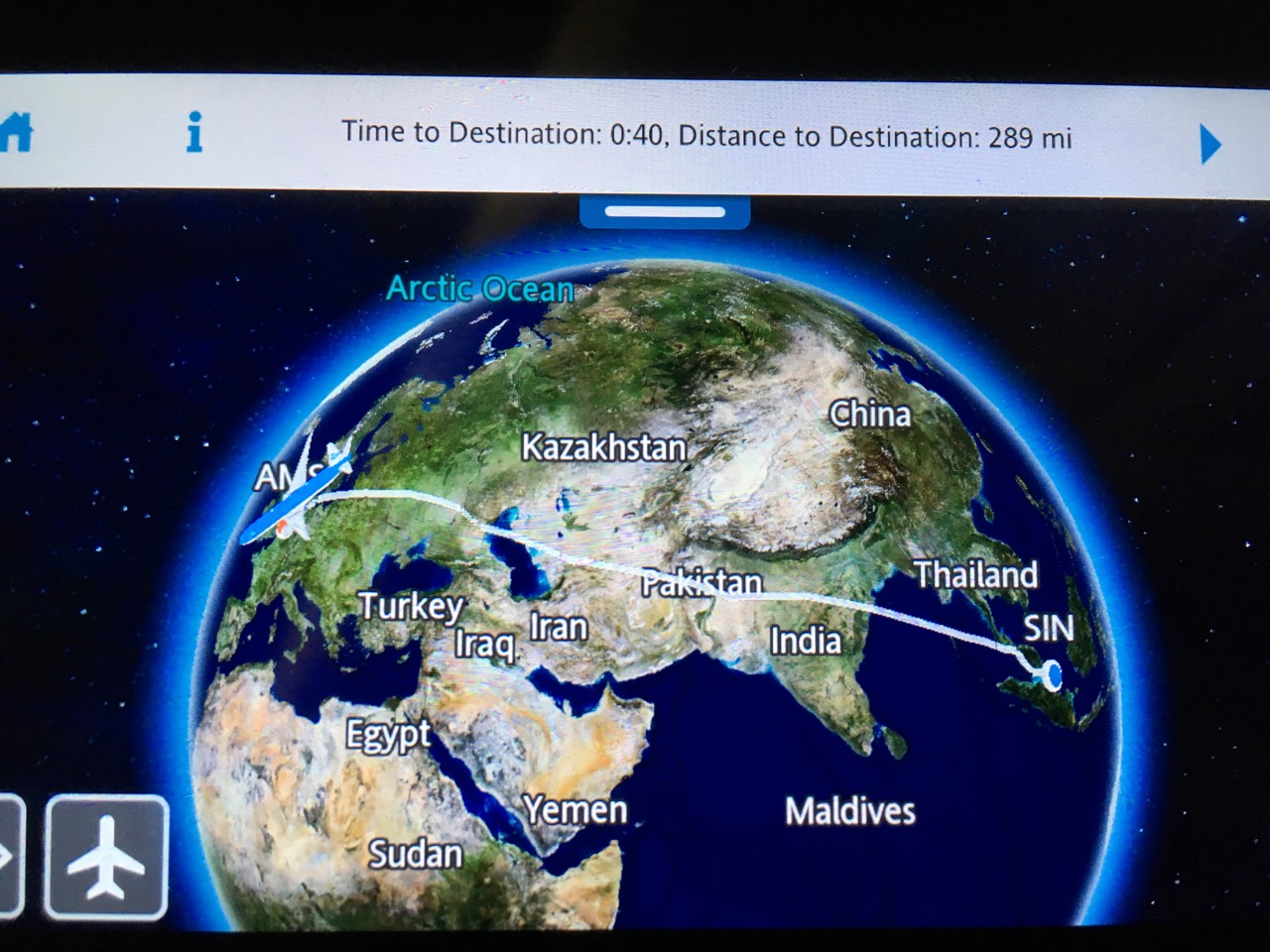 Our descent into Amsterdam was beautiful. Cloud cover was low, and that provided us with a maximum amount of the morning sun while we made our approach to Schiphol airport.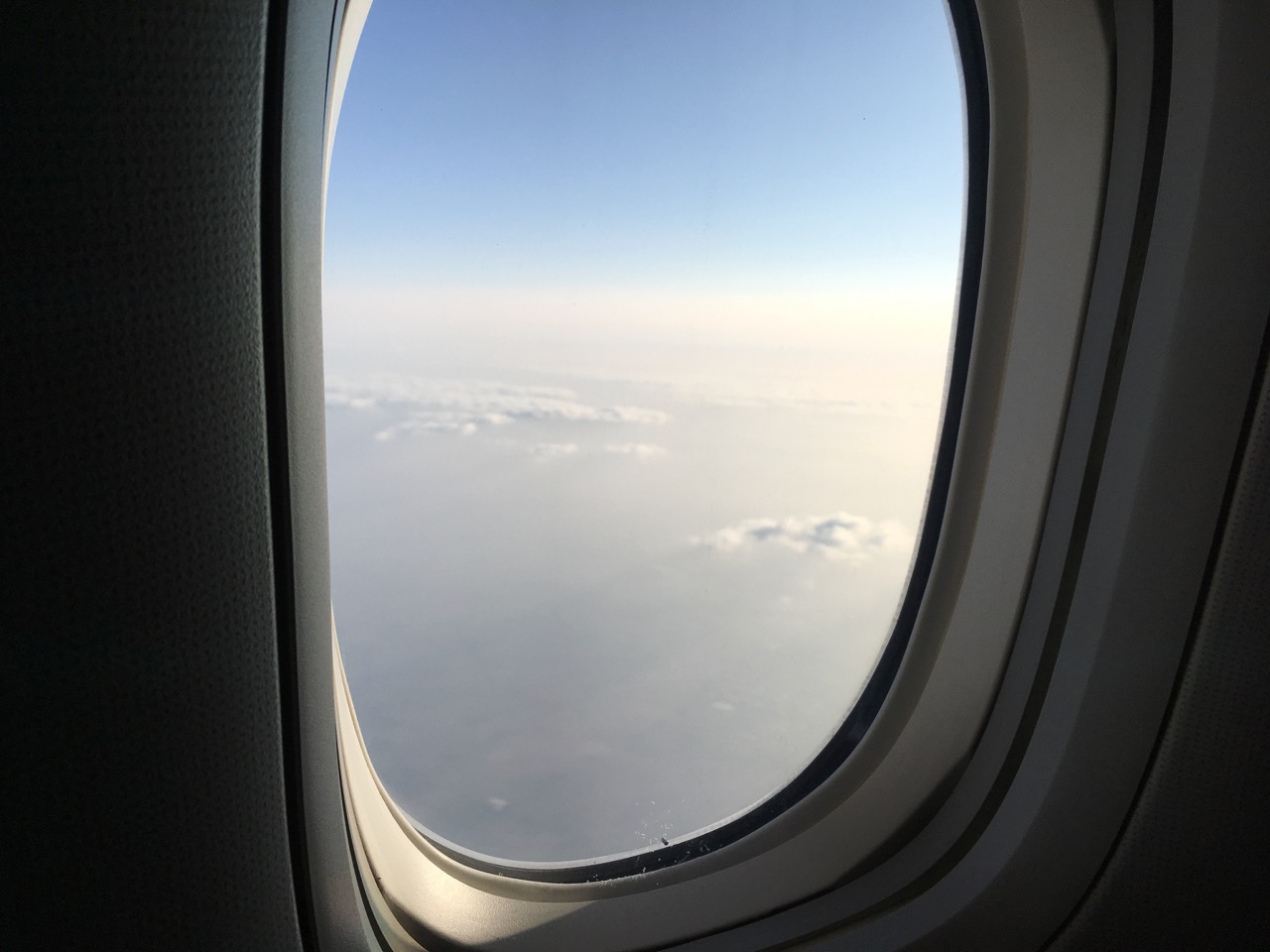 This landing was a first. The cloud layer, was not necessarily clouds, but morning fog. It was so thick and low to the ground that we crossed the fog layer as the rear wheels made contact with the ground. This was a unique feeling as from the windows it appeared we had yet to break through the layer of cloud. Instead the layer was right on the ground. By the time the plane arrived at its gate, most of the fog had burnt off and it was time for us to enjoy our 34 hour European stopover.
Read more about our trip by clicking here.