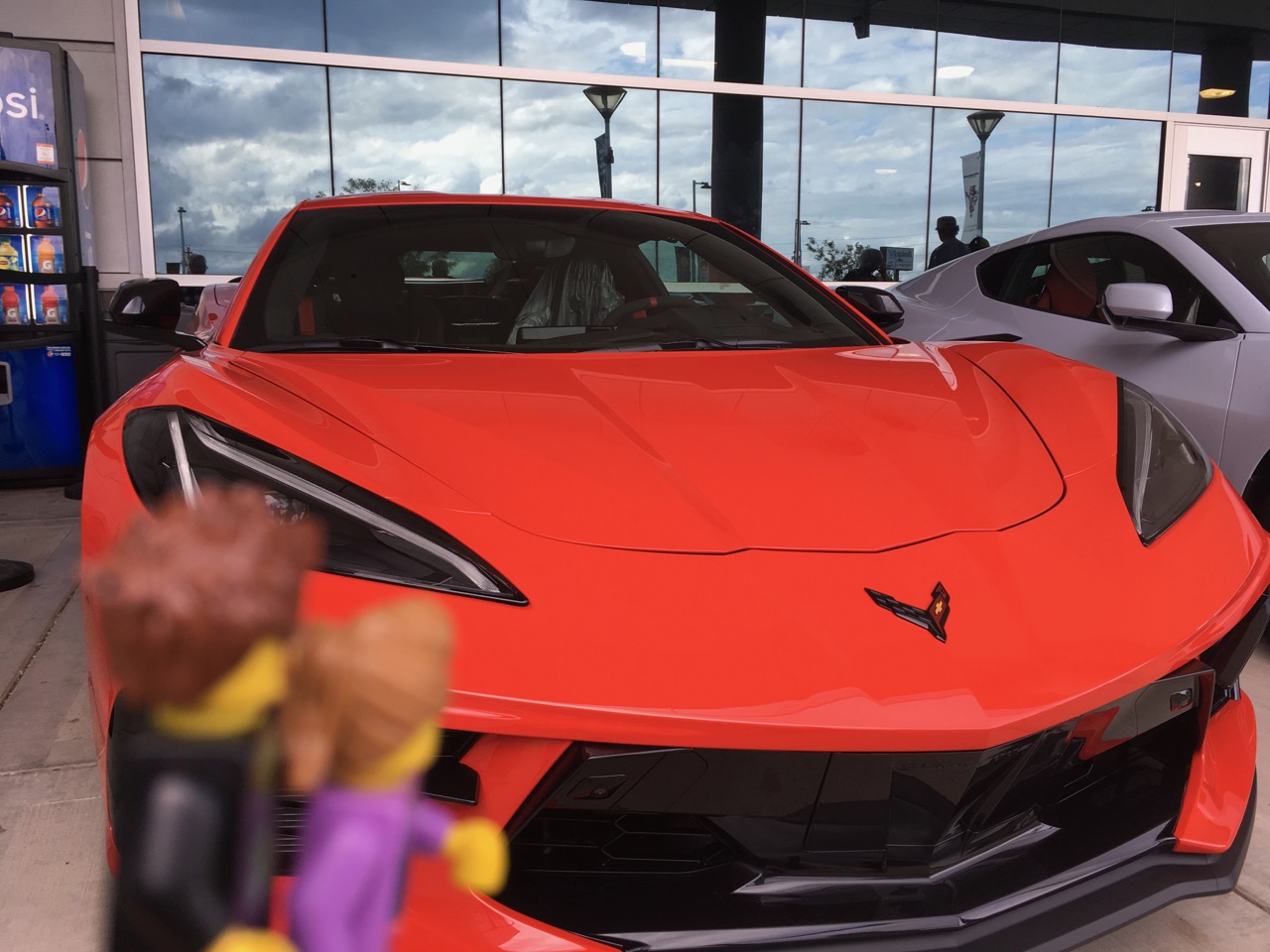 August 2019 – A Different kind of cruise
Not all of our travels involve flights. Here is a summary of our journey to Bowling Green, Kentucky.
Bowling green???
Why? It's not because we were there to visit Western Kentucky University. Instead, Chevrolet Corvette have been exclusively manufactured at General Motors plant in Bowling Green, Kentucky since the early 1980s. Corvette enthusiasts joined together and over the US Labour Day weekend in 1994, the National Corvette Museum (NCM) was opened. Although anniversary events occur each year, every five years, attendance swells. The larger attendance is due to NCM members who volunteer to organize and arrange for groups to drive to the museum from across the USA and Canada. How many? Thousands.
In fairness we had planned to join the group in 2014, for the museum's 20th anniversary, however those plans did not come to fruition. When registration for this trip became available I eagerly joined the group. In total there were 60 Corvettes who were part of the official group from Ontario. One great part of joining a caravan to the NCM is that the caravan's organizers had planned activities and hotel stops during the drive to Kentucky. The organizers, all volunteers, did an excellent job arranging sights, and stops for our drive to the museum. This post is a summary of the whole trip to along with events of note at the NCM during the anniversary celebration.
overview
Our drive from Southern Ontario to Bowling Green was split into several days with overnight stops in Cleveland, and Indianapolis. Our route had us enter the USA at Buffalo, NY and we proceeded to Cleveland, OH for our first overnight stop. While in Cleveland we visited the Rock and Roll Hall of Fame — made even cooler as we had the entire building to ourselves! The following day we stopped at the National Museum of the United States Air Force en route to our overnight stop in Indianapolis, IN. Starting our day in Indy enabled us to be at the famed Indianapolis Motor Speedway in the morning. After a couple guided laps we had time to visit the museum on-site. From there, we skipped the final planned stop at Churchill Downs Racetrack in Louisville, KY and arrived in Bowling Green later that afternoon.
The NCM had several days in which seminars, presentations and guest speakers were offered. Concurrently there were additional events at NCM's track. Vendors were on site, and at the time, a few of the latest generation Corvettes were on site to view. With the overview complete, time for pictures and details!
Cleveland & Rock and Roll Hall of Fame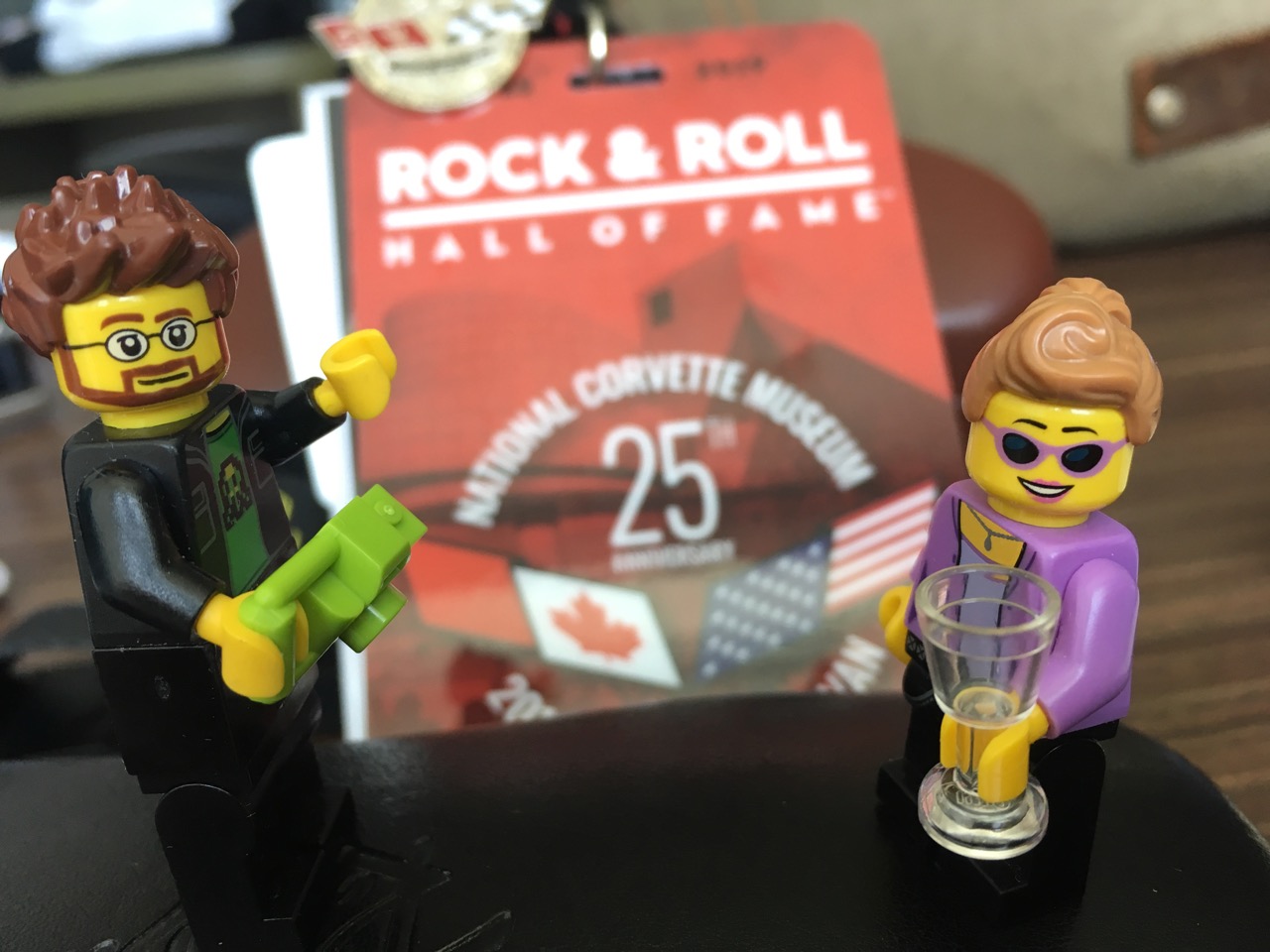 We were spoiled as the entire building open late just for our group. It was a great opportunity to take in the numerous displays, booths and pinball games available. I could only imagine how busy this place is during their regular hours as there are multiple areas where one can spend a lot of time. For me, I made sure to drop by the pinball exhibit a second time before we left to grab a late dinner.
National Museum of the United States Air Force
Situated just south-east of Dayton, OH, is this massive facility. The complex is made up of multiple hangers stuffed with former active military, US presidential, and prototype aircraft. Being able to get up close to an Stealth bomber, or even an Apollo space capsule, it's aviation overload. If you are remotely a plane person and near Dayton, this is a must stop. There is a an aircraft for everybody. While we were there was a display on the Berlin airlift (when Western Allied control portion of Berlin had it's land access cut-off). The good airlifted the most? Coal!
After our visit it was a leisurely drive to Indianapolis for our overnight stay.
Indianapolis Motor Speedway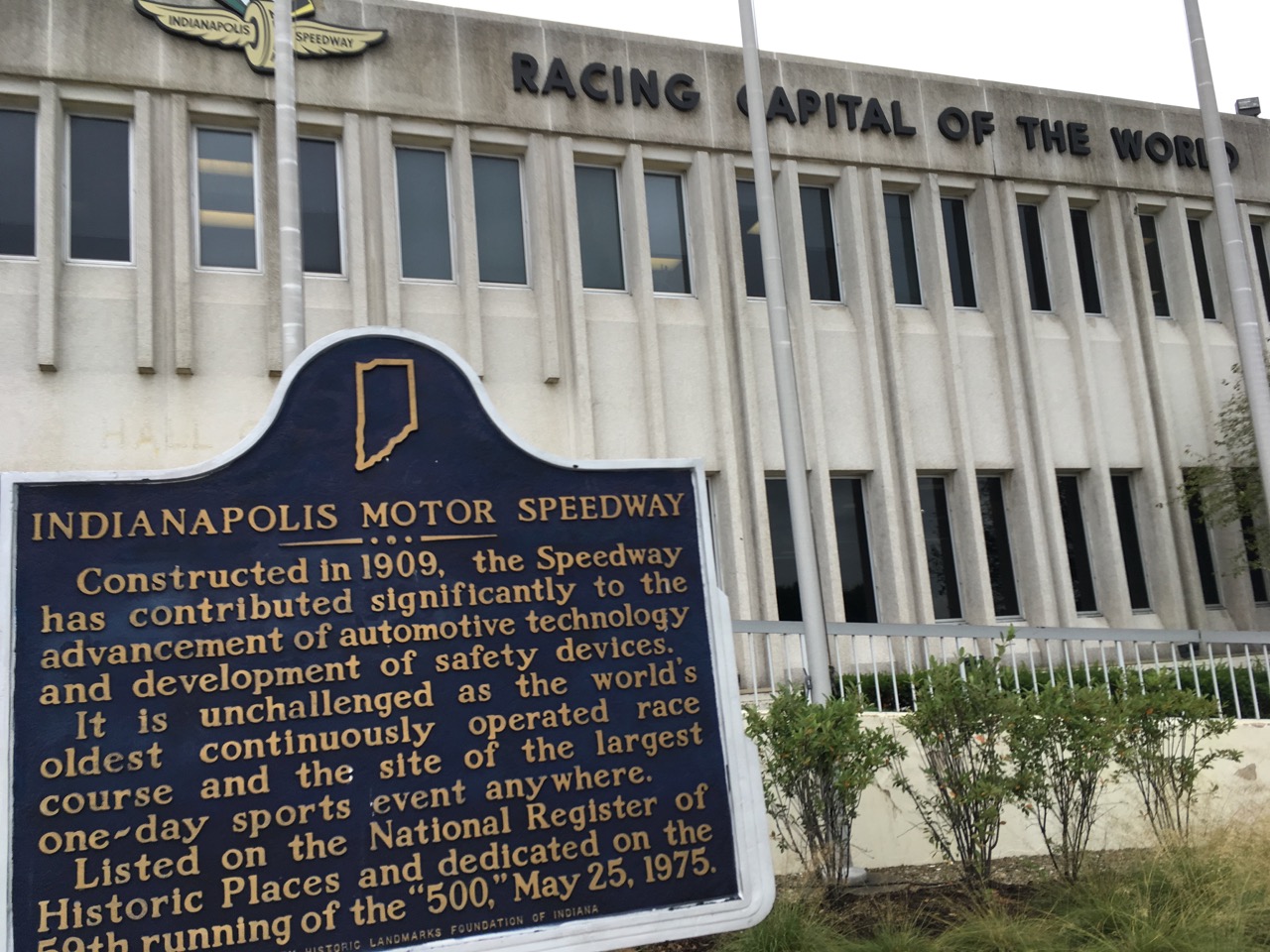 Growing up I only knew three car races (four if you included the Toronto [Molson] Indy): Daytona 500, Monaco F1 Grand Prix and the Indy 500. Our visit at the track had us doing two things: First, drive our cars on the track for a paced lap. No speed records, but I did get an appreciation for how subtle the corners are compared to the comparative mountains that NASCAR super speedways offer. Afterwards, we made our way to the main part of the infield and visited the Museum. This museum was filled with everything to do with the races at the track. Race cars, clothing, if it's related to Indy it's in the museum. After our visit we completed our drive and arrived in Bowling Green later that afternoon.
National Corvette Museum
Located across the street from the assembly plant, the museum is dedicated to all thing related to the Chevrolet Corvette. A mix of permanent and temporary exhibits are on display along side with a cafe, and comprehensive gift shop. For US residents it is possible that new owners can take deliver of their vehicle at the museum. For this anniversary weekend there were multiple items available: evening concerts, lead/follow sessions on the nearby race track, information sessions, presentations and seminars.
For us, the highlight was the display setup by Chevrolet to showcase the completely new generation Corvette (8th generation). All possible options were on display and for some individuals it was truly a chance to look and evaluate what options their new car would be outfitted.
It was a great trip. A big thank you to the organizers who put together our stops along our drive to Bowling Green, and to the NCM staff who put together an excellent few days to enjoy everything Corvette related.
A couple videos I put together from this trip. First video that has lots of pictures and time lapse video of the drive to Bowling Green. This video helps to show that Corvettes were everywhere as we drove around the local area during the Anniversary event.