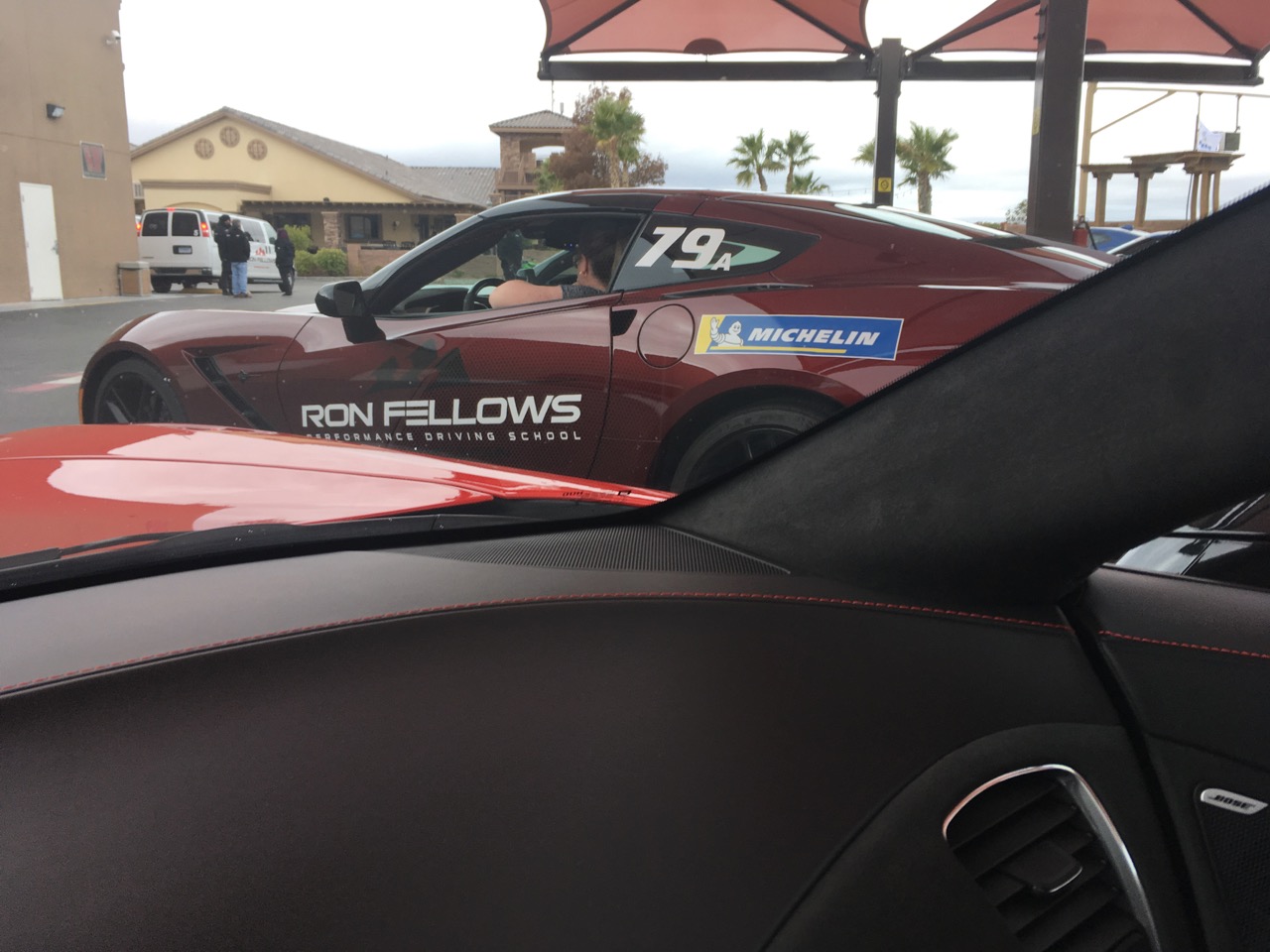 Ron fellows performance driving school
(part 2 of 2019.12 trip)
When I say Driving School, who doesn't think of your initial lessons when you learned to drive as a teenager? This isn't that driving school! This is way better!
overview
There are several driving courses available at Spring Mountain that uses Corvettes. At the time of our visit the initial course, 2-day was titled "Corvette Owners School". As the title implies this is geared to new owners to learn about the capability of a new Corvette. For us, this was the course both of us could sign up without issue.
There were additional levels, obviously titled level 1 and level 2. The main difference was that level 1 was three days in length with the additional time spent on track, however infrequently offered. Level 2 was for graduates of level 1 or COS, or experienced track drivers with sufficient proof of skill and ability. Level 2 spends a significant amount of time on the track. I think there was a third level, or it could have been private coaching on track and off-track.
Breakfast and lunch were served from the clubhouse. Fortunately for us, our classroom was a short walk away. Time of year will impact your start time. Arriving in early December our start time was a reasonable 8am start. The instructors remarked that during the summer, school starts as early as 6am to perform as much instruction before the heat of the day kicks in.
day one
Focus of day one is car control. Basics about car handling, control were presented prior to us heading out to a skid pad. As I write this [finally], the topics appear simple. They are, and they are critical to learn if you want to develop confidence on a racetrack.
Activities started with; looking where you are going (a series of sharp turns requiring the driver to look out of the driver or passenger window), emergency turn and braking. This exercise was impressive as no matter how hard I stomped on the brakes the instructors replied with "you haven't braked at the full potential of the car. Hit that pedal harder next time". Another fun exercise was a skid pad where the goal was to drive the car at its limit before spinning out. This exercise truthfully showed existing driver skill, as those accustomed to winter driving faired significantly better than warmer climate participants.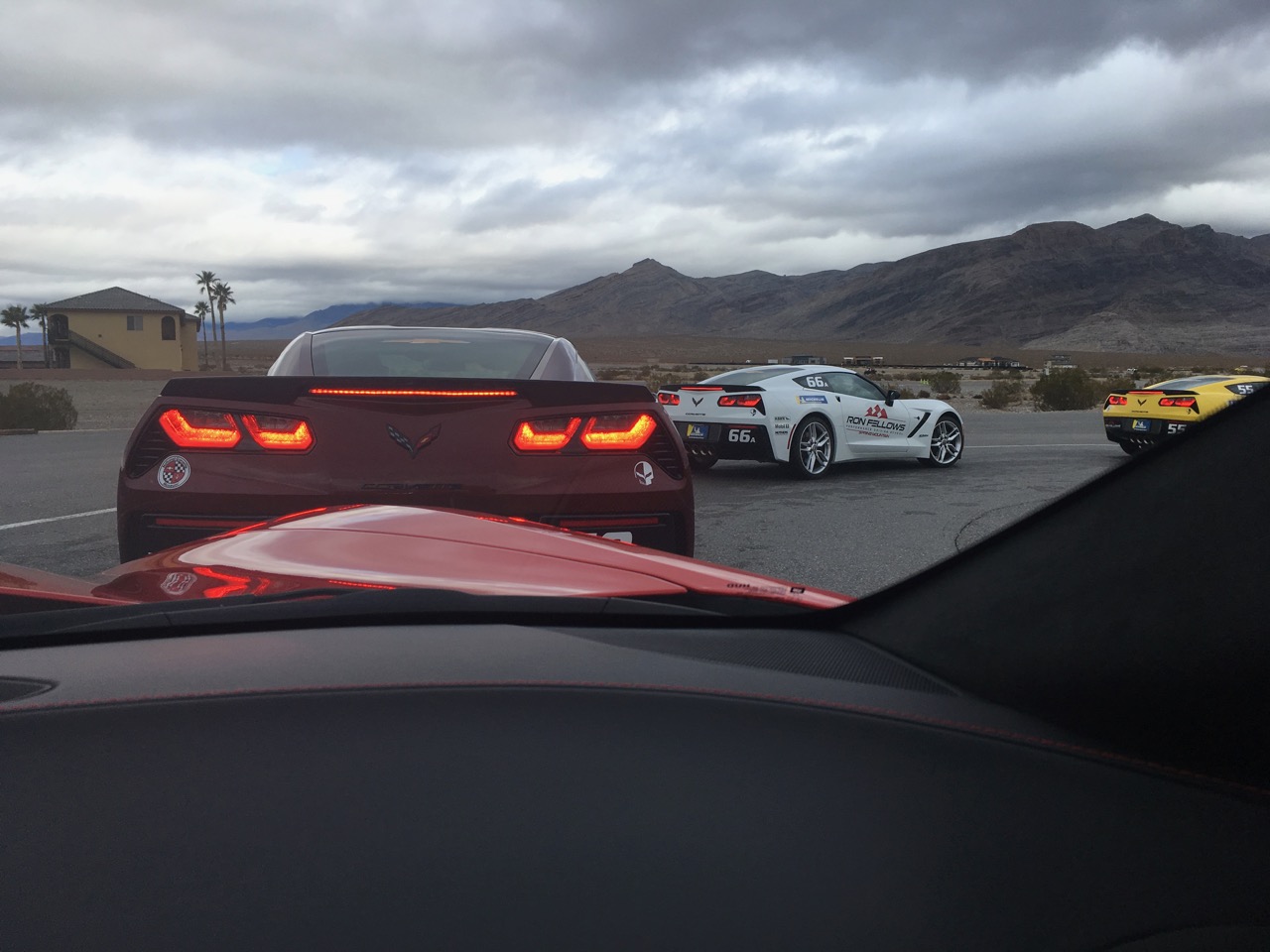 Before the day ended we were on the track for lead/follow. Here is where the school excels. Groups are limited to 3 student vehicles following an instructor vehicle. The instructor has to juggle driving the group on the track, giving instructions on how to drive the track, and at the same time provide specific feedback to participants, and also handle feedback from spotters as the group progresses. All by radio. Here, each person gets the opportunity to follow the instructor which is your best opportunity to get instant feedback.
With day one complete, we headed out to a nearby restaurant and were in bed early.
day two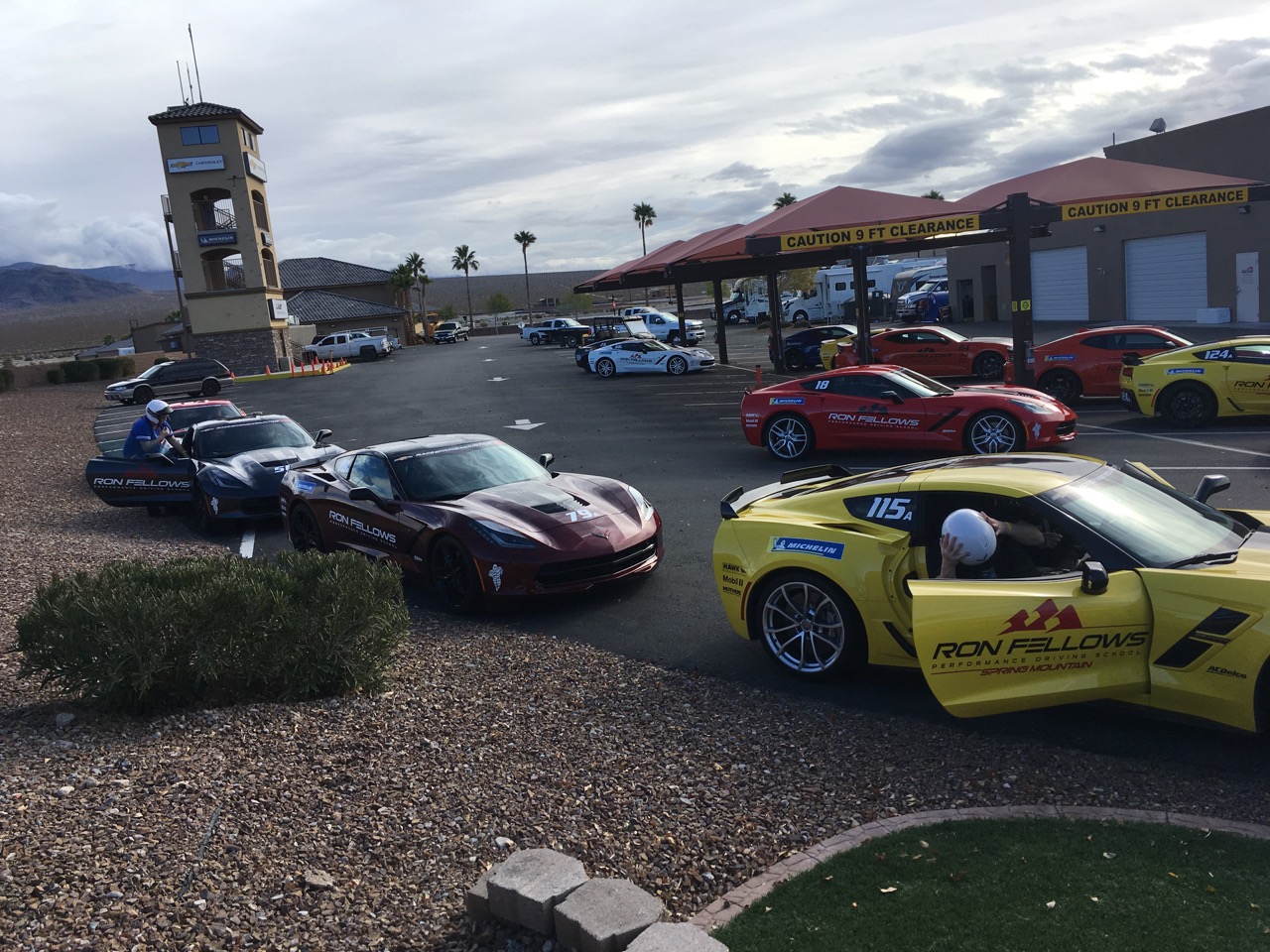 We spent almost all our time on the track. It was excellent. Basic cornering techniques were introduced, and the course we used (west) had several different types of corners. Every time around it was exciting. To keep us grounded the instructors took each participant out in their assigned vehicle. Instantly it was obvious that there is much more to learn.
Group pictures were taken, and our time was over earlier than I wanted. For Little Miss she had reached her limit and had enjoyed her time.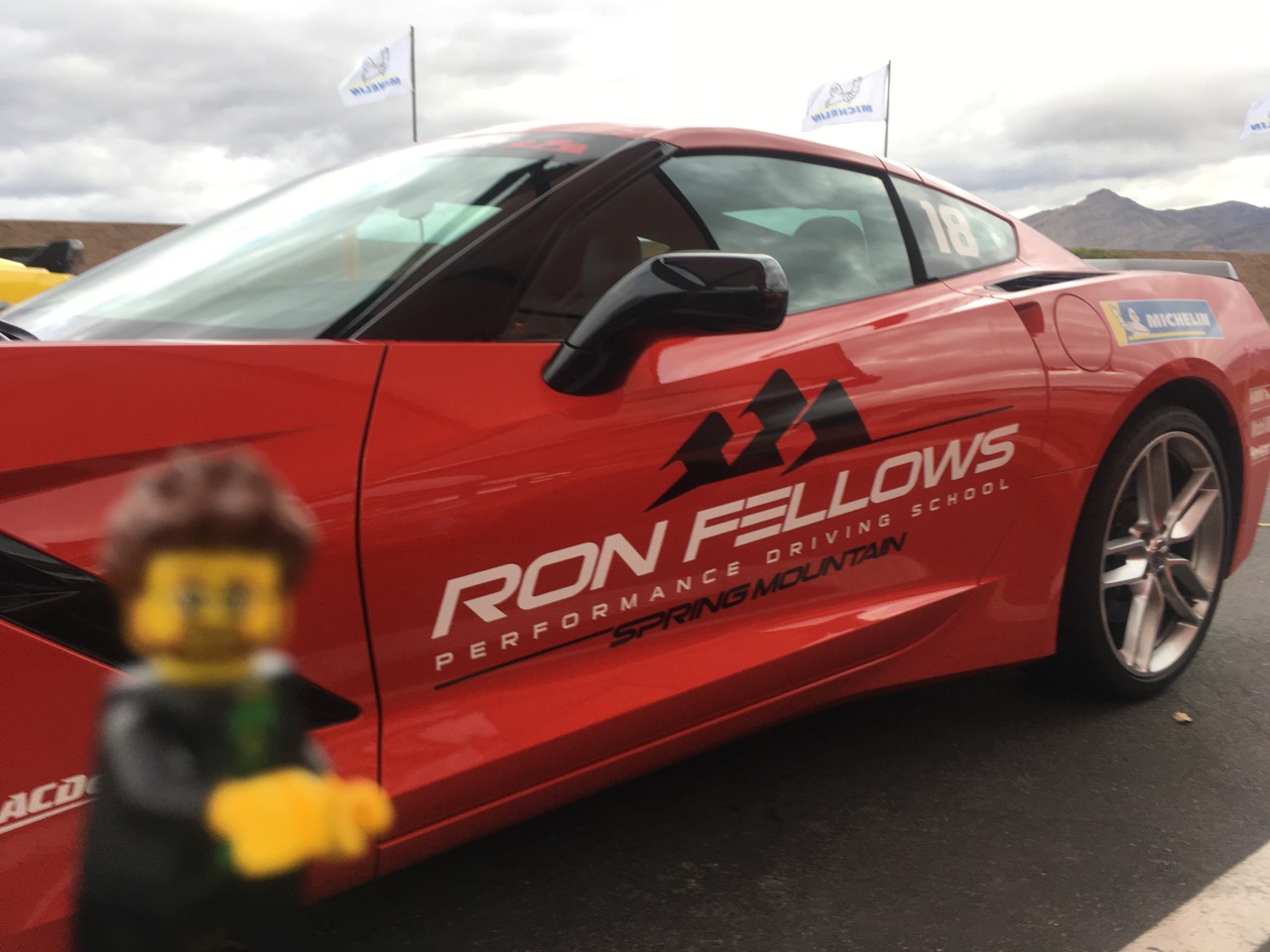 Summary
It was a great chance to spend many hours in a brand new 2019 Corvette and be able to drive it closer to its limit. Only one school participant went off road during our two days, fortunately nothing was broken, outside of his ego might have been temporarily dented. With this blog being so long after our time, I cannot easily find video of our time — each car had an onboard camera so we could relive our driving time on the track.
At the time of publication, with the 8th generation Corvette now the fleet vehicle at the school, demand is so great that only new owners are able to attend courses.
Las Vegas
With school completed we returned to Las Vegas, found a sushi buffet off-strip for dinner. From there our 1 night in Vegas was at Bally's. This was the first time we had a rental car, and we learned the downside of using self-park. It's far away from the hotel!
In fairness, hotels on the main Las Vegas strip are massive. After walking a significant distance from the parking garage, we checked-in to our hotel, and then I got lost looking for the elevator to our room. Once settled, we had a view of the Bazaar area, that we went downstairs and walked through. Exhausted it was easy to fall asleep.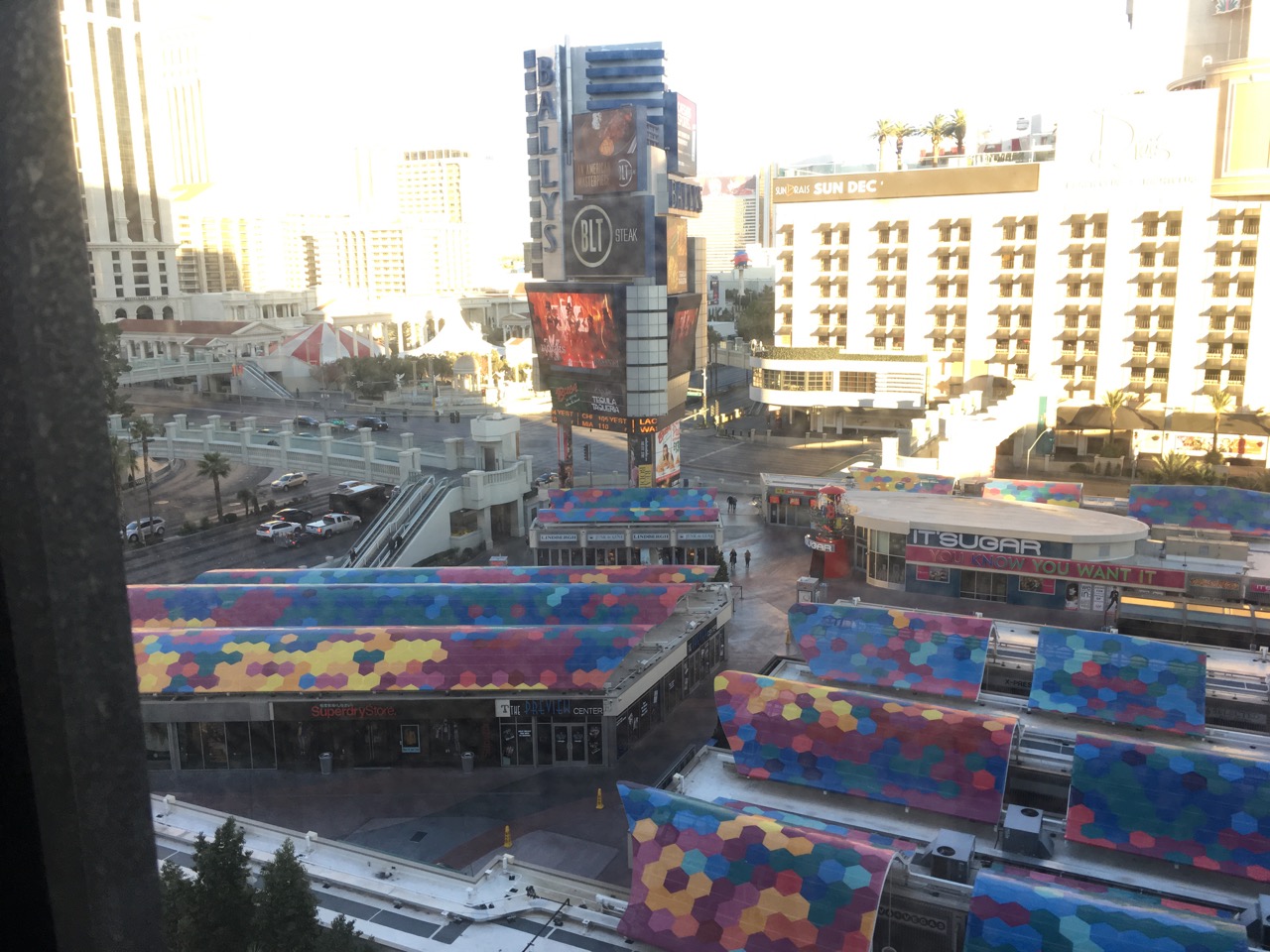 Explore other parts of this trip:
Part 1 – Air Canada Rouge, Toronto to Las Vegas (YYZ-LAS)
Part 2 – Ron Fellows Driving School (this one!)