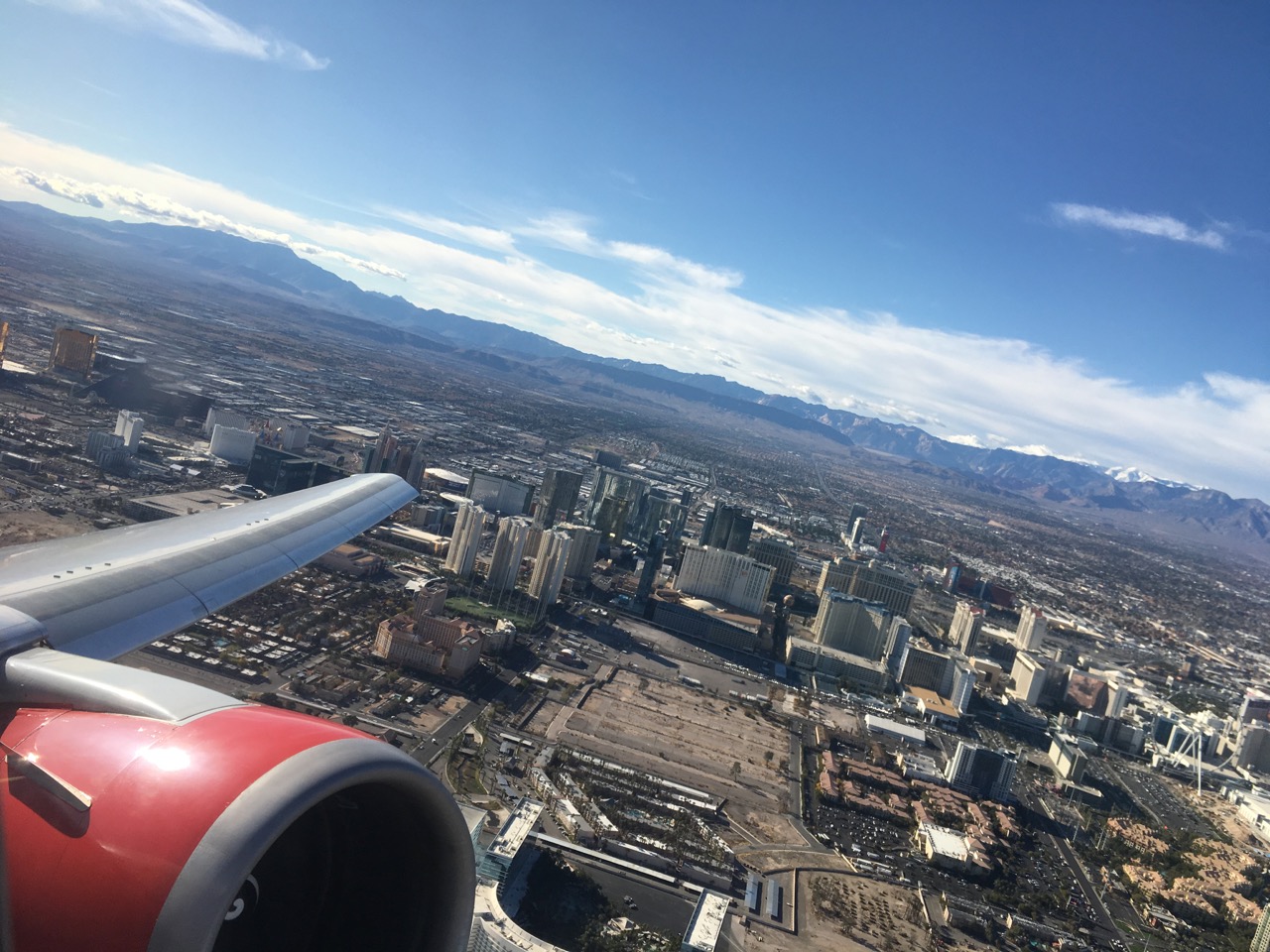 flight las vegas to toronto
In less than 72 hours after arriving in Las Vegas it was time to return to Toronto. We had time to grab a buffet breakfast before heading to the airport, where we visited "The Club" lounge before our flight.
buffet breakfast
How else do you sum up Las Vegas cuisine with a massive breakfast buffet? After checking out of Bally's it was a short(ish) walk to Paris Las Vegas next door. From there we found the buffet, and were able to be seated immediately avoiding any crowds. First we noticed that we didn't match the age demographic of buffet patrons on a Monday morning. I think we almost cut the average age in half during our visit.
The buffet itself was massive with multiple stations setup to enjoy an almost endless assortment of items for breakfast. It was not difficult to be full before trying everything at the buffet.
From there, it was time to fuel up and return the rental car. Unlike Friday, we had no wait for the shuttle bus to the airport. After check-in, and security, we took the underground train to the infield terminal. We had plenty of time before our flight so we took advantage of one of our credit card's that got us complimentary access to a lounge.
The Club at LAS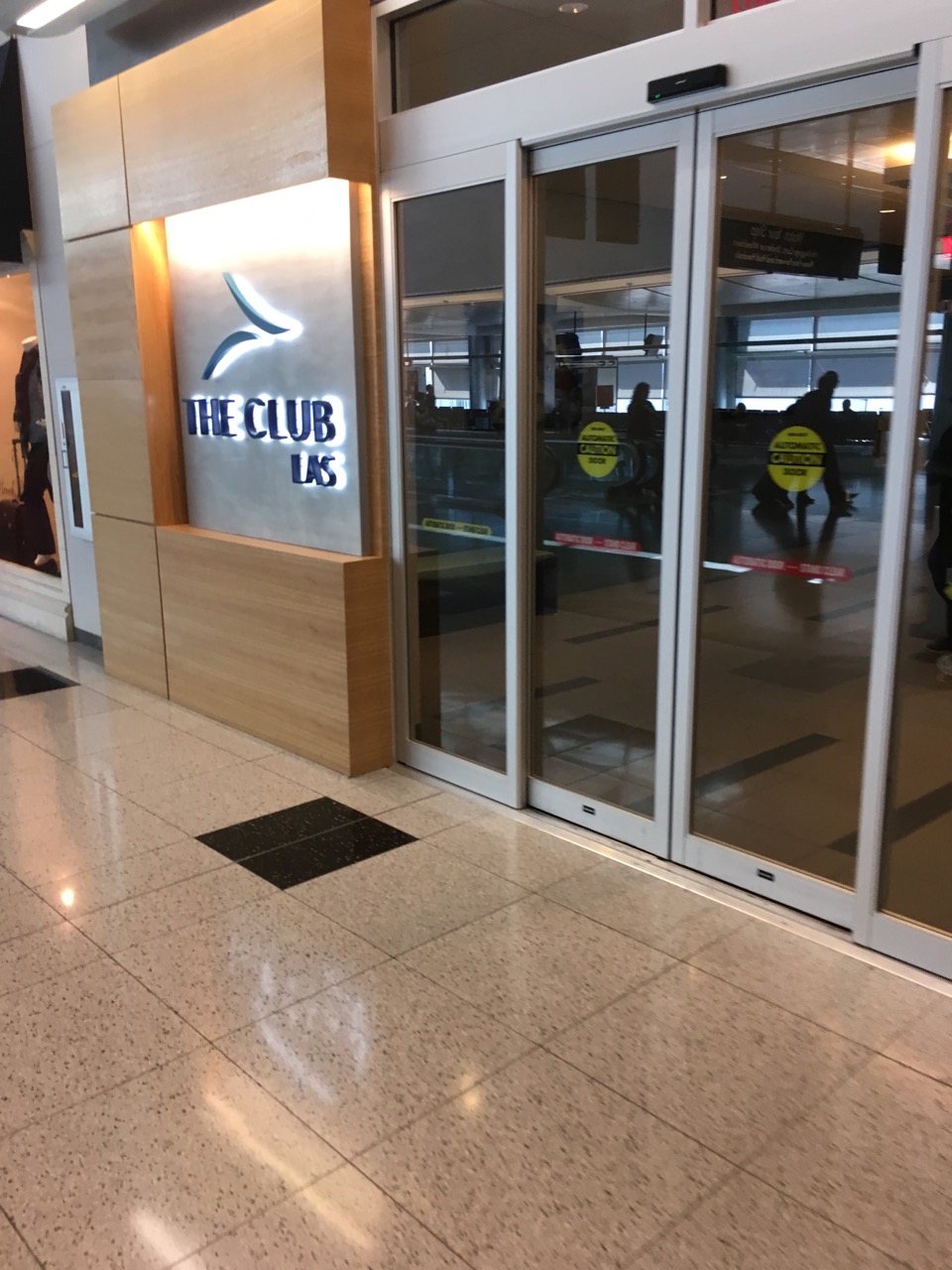 If memory serves me correctly this is a lounge where you can walk in and pay at the desk to access the lounge. I suggested this stop to Little Miss as it might have the potential of providing us with a space to get some food ahead of our flight back to Toronto. Fortunately the lounge wasn't stuffed full of people late on a Monday, and were easily able to find a spot. Once settled, we grabbed some of breakfast as well as watch it be replaced with lunch.
Soon enough it was time to head to the gate, where Little Miss made the most of the time to get some last minute items.
flight
Air Canada Rouge AC1852
Scheduled Departure: 12:50
Scheduled Arrival: 20:01
Boarding by zone was strictly enforced. Again, as we were seated at the very front of the economy section and we were in the last zone to board. Departure was on time and with 5 or 6 planes in front of our plane before we took off.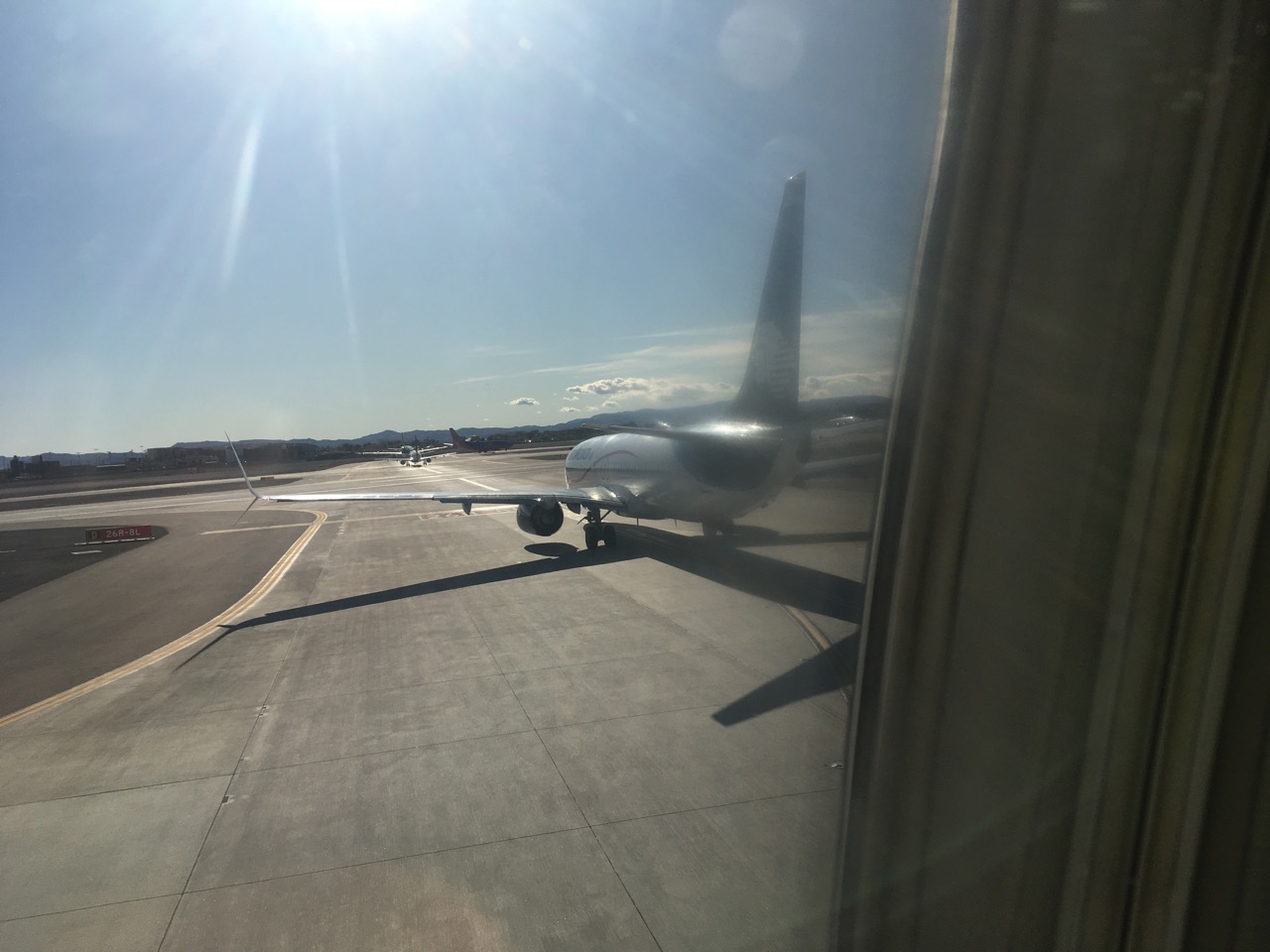 Cool part of our departure was that we had a perfect view of the Las Vegas Strip:
The flight was similar to our flight to Las Vegas. Beverage service began and was quickly followed by a buy-on-board food service. Whatever we had was so memorable, I have no pictures from service. Flight landed largely on time. And just like that our long weekend spent in Las Vegas was over!
Explore other parts of this trip:
Part 1 – Air Canada Rouge, Toronto to Las Vegas (YYZ-LAS)
Part 2 – Ron Fellows Driving School
Part 3 – Las Vegas and return to Toronto (this post!)