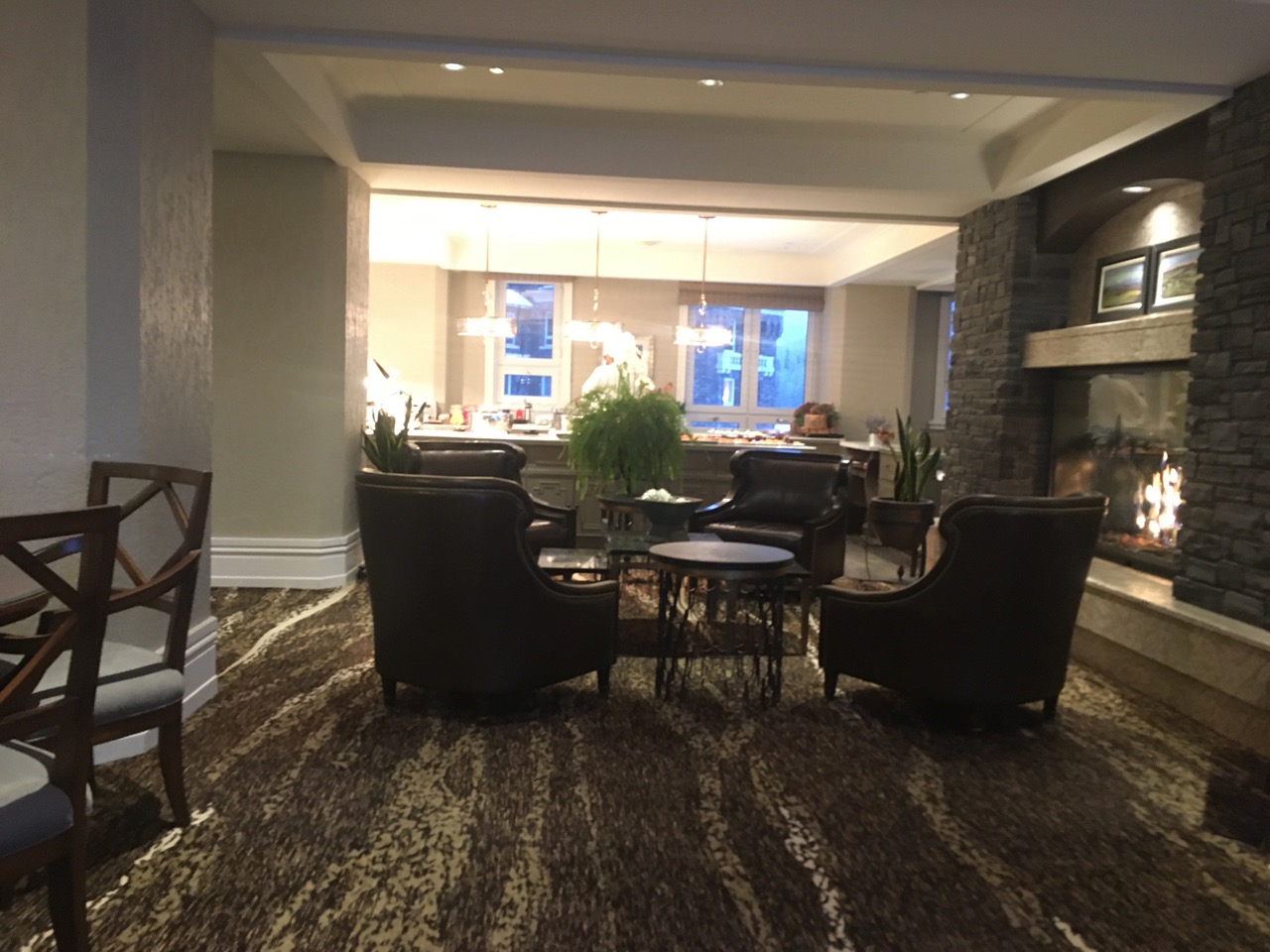 2020.10 – Part 3 – Fairmont Gold at Banff Springs Hotel
I enjoy hearing the up-sell. Sometimes it's overrated, other times, it's worth every moment. For our stay at Banff Springs, we elected for Fairmont Gold. Why? Complimentary breakfast, afternoon snacks, separate check-in counter, a lounge available for use throughout the day and a dedicated service team. We liked staying here a lot.
concept
This is a hotel-in-a-hotel concept. That meant we skipped checking in the massive lobby, and instead headed to the "Fairmont Gold" lobby on the 5th floor. Once out of the elevator a quick turn to the left, and short walk down the hall to where guest services awaited us for our check-in.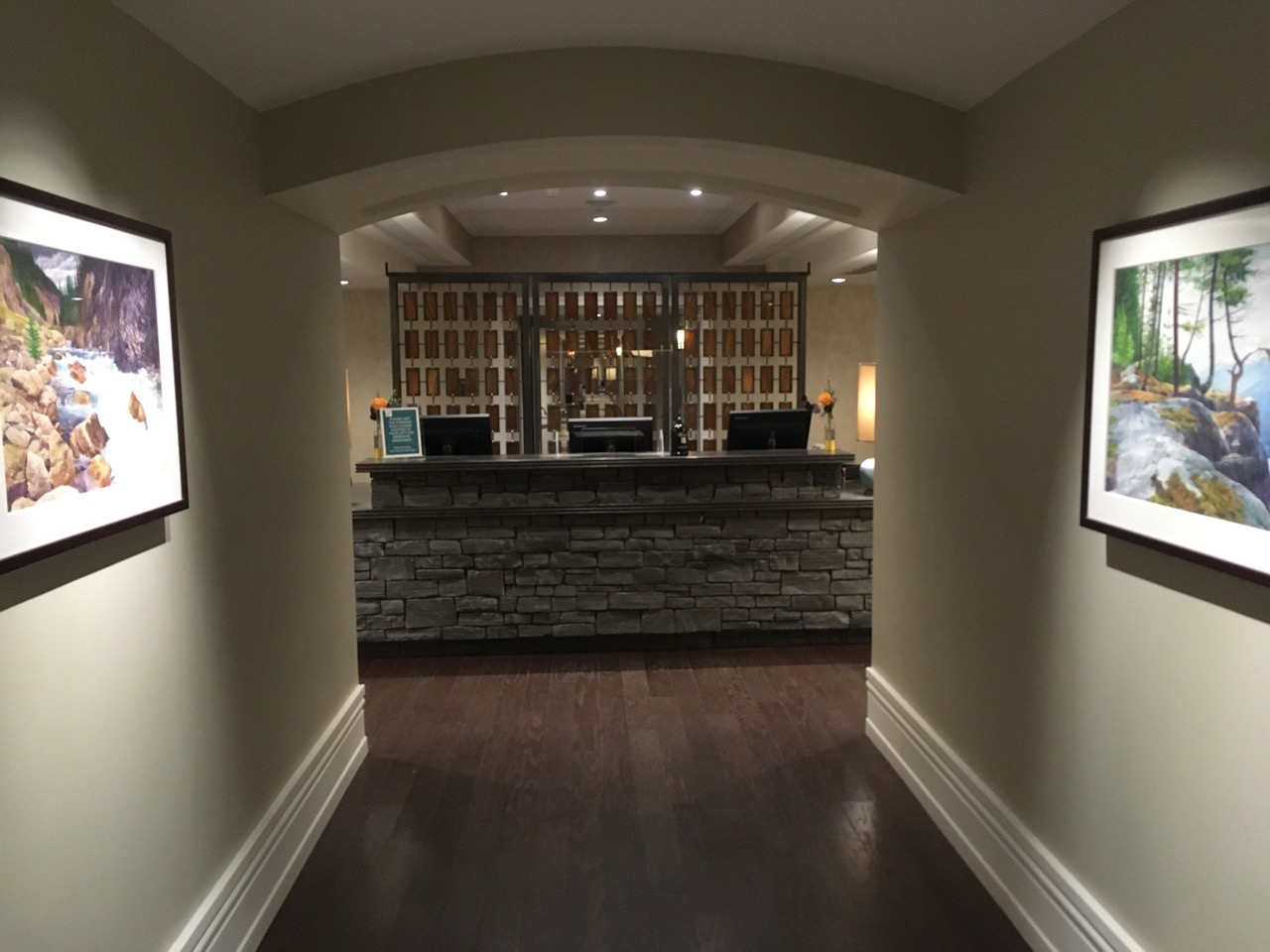 The focus on Fairmont Gold is additional personalized attention. We felt pampered. With the hotel not being busy, the service staff weren't in a rush and we struck up a conversation with almost everybody working during our stay.
Check-in was quick and efficient. We had an upgraded room on the 4th floor, however wasn't ready. We headed into the lounge and waited less than 15 minutes when we were informed our room was ready. Down one floor we found our room and shortly after arriving a porter arrived with our luggage.
Room
Our upgraded room is almost twice the size of a standard room. Being at an inside corner of the hotel, we had two windows overlooking the front of the hotel towards the town. The bathroom had been renovated, and had a walk-in shower. One evening preparing for a shower I noticed that no hot water had arrived. Upon calling guest services they informed me that due to the age of the building, it can take up to 5 minutes for hot water to cycle through. I didn't have to wait that long, and once it did arrive it was toasty.
We quickly unpacked as we had dinner plans on site!
Lounge
To help set the stage, here are a few pictures of the lounge that was open throughout the day and hosted breakfast and afternoon snacks & desserts:
Fairmont Gold Lounge Food
The appeal for selecting this option was that breakfast was included, as well, afternoon snacks were available. Upon check-in we were also informed that the space is open throughout the day and non-alcoholic beverages were available anytime. This made sense for those who wanted space to read, relax, or work other then their room.
Due to the pandemic, no buffet was available. Instead it was a set a-la-carte menu. During our stay, the breakfast menu was on a three day rotation for a feature item, and we lucked out as pancakes were the feature menu item on both our 1st and 4th breakfast. The pancakes were so good that we requested the recipe and found out; a) the pancakes are a mix, and, b) we could buy the mix directly from the manufacturer in which we picked it up as they were located in the Greater Toronto Area after our trip.
Without further delay, breakfast pictures:
For non-alcoholic beverages the lounge had a selection of soft drinks, Nespresso coffee, and a wide selection of Lot 31 (Fairmont Tea brand) teas available.
In the afternoon a sample of snacks were available along with desserts. For us, we typically arrived at the lounge near the end of the service time — we went out for dinner early — so enjoyed the desserts available. The staff were accommodating and allowed us to bring our own wine (she's the picky one for wine) and enjoy it with snacks on one night.
We never left the lounge hungry. During our time in the lounge we would talk with the staff and
Explore other parts of this trip:
Part 1 – Planning, Flight & Rental Car
Part 3 – Banff Springs Hotel, Fairmont Gold (this post!)
Part 5 – Banff National Park sites