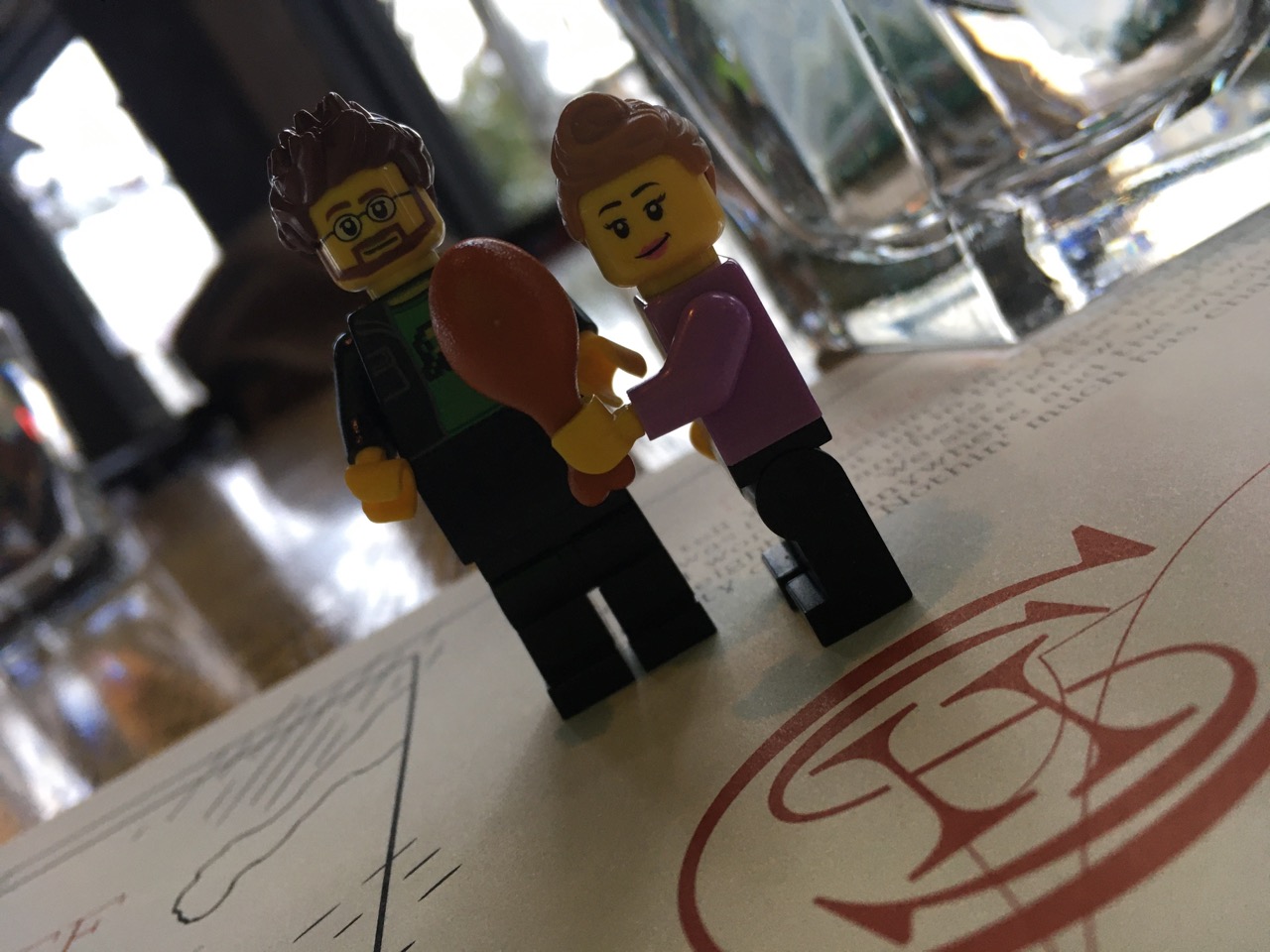 2020.10 – part 4 – restaurants in Banff
Food therapy can be extremely tasty. The downside is that one's belt and pants might begin to complain. Here are the tasty, and excellent restaurants we visited in the town of Banff.
Selection
The town of Banff has a healthy selection of restaurant options. There are steakhouses, fondue, alongside fast food/quick service chains (McDonald's and Tim Hortons). During our stay we visited two restaurants. Yes, one was so good, we returned! Truthfully, when you find something you like, enjoy it! On our fourth evening our lunch choice was substantial enough that we had snacks at the hotel in an attempt to not go completely overboard on consumption of food during this trip. There is a grocery store, however we didn't visit.
Grizzly House
Located on the main street, this restaurant is famous for it fondue and hot stone. Not only that, but it also has a large selection of meats to select. Steak? Of course. But how about Venison, or Bison, Snake or even Kangaroo? We went for lunch, and the set fondue meal is a lot (to eat). The meal starts with salad, and then is followed by cheese fondue.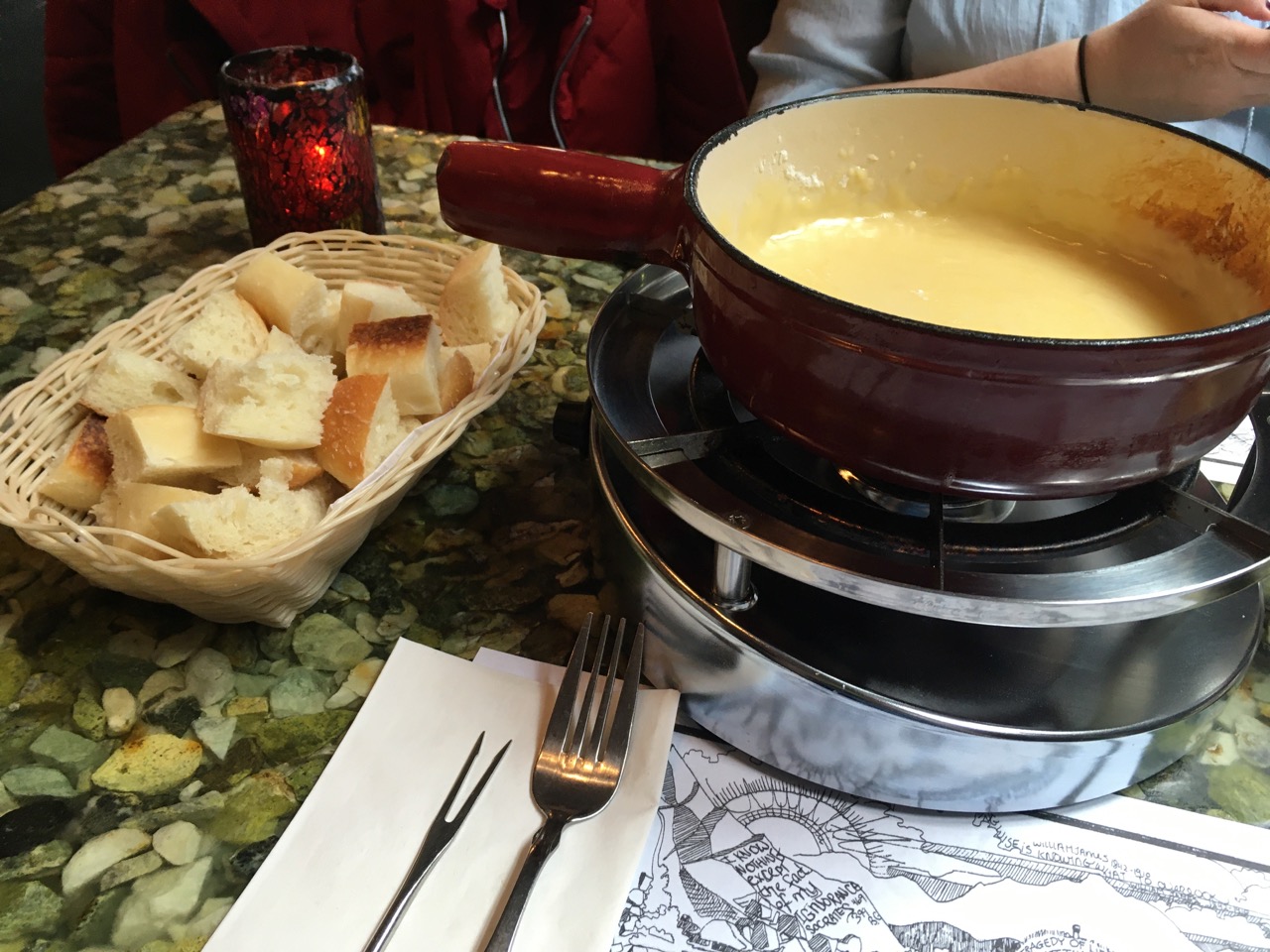 Try not to fill up, as the main course is next! We opted for hot plate — the stone is extremely hot, and cooks the meat fairly quickly. For me, I had the Hunter selection of Vension, Bison and Wild Boar. Little Miss substituted the Wild Boar for Kangaroo. Once again she chose well, as I didn't find the Wild Boar that different from pork.
Now to ensure you are full, dessert is a chocolate fondue! It was so good, that I forgot to get a picture of all the fruit and the fondue: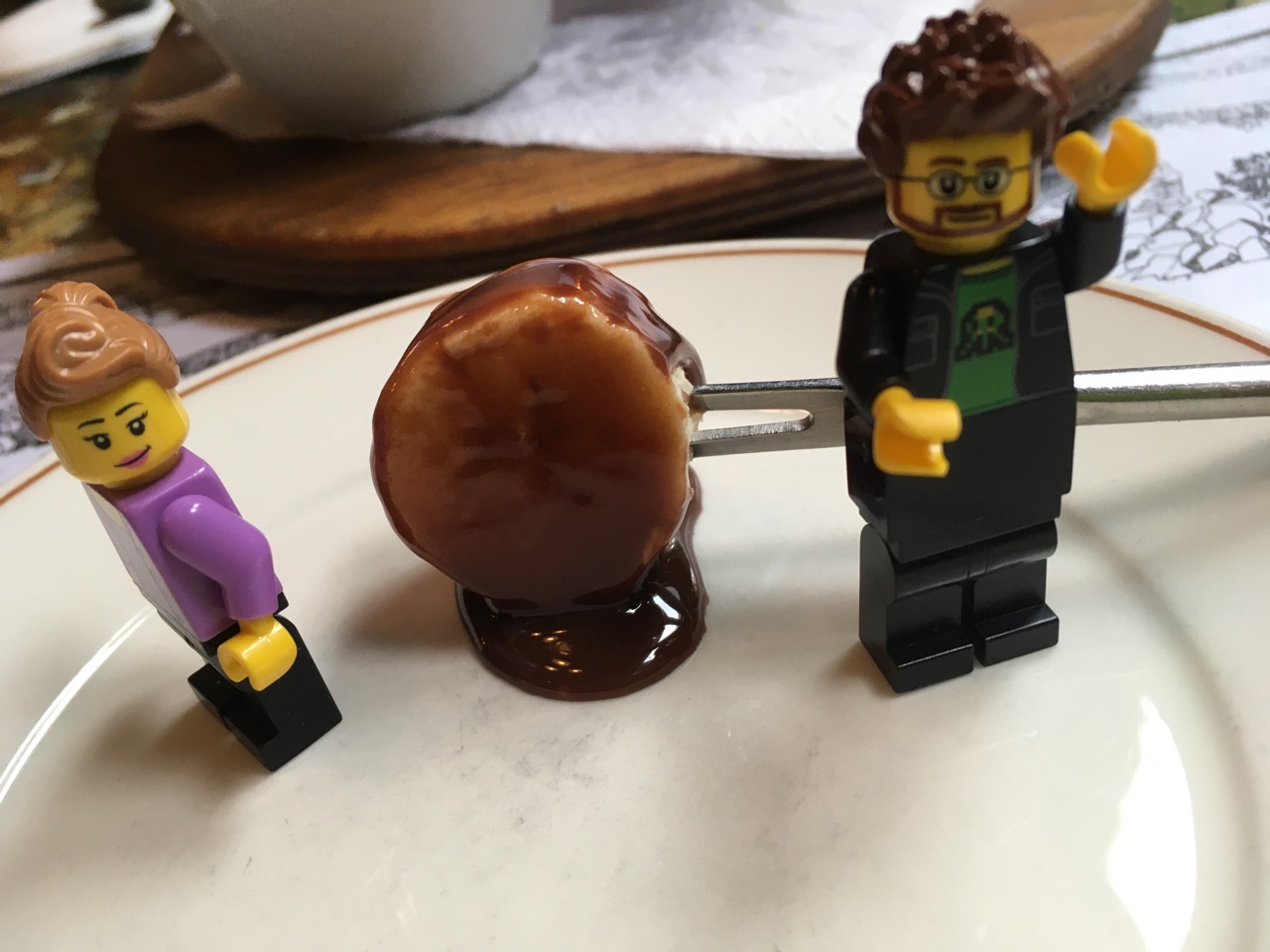 Chuck's Steakhouse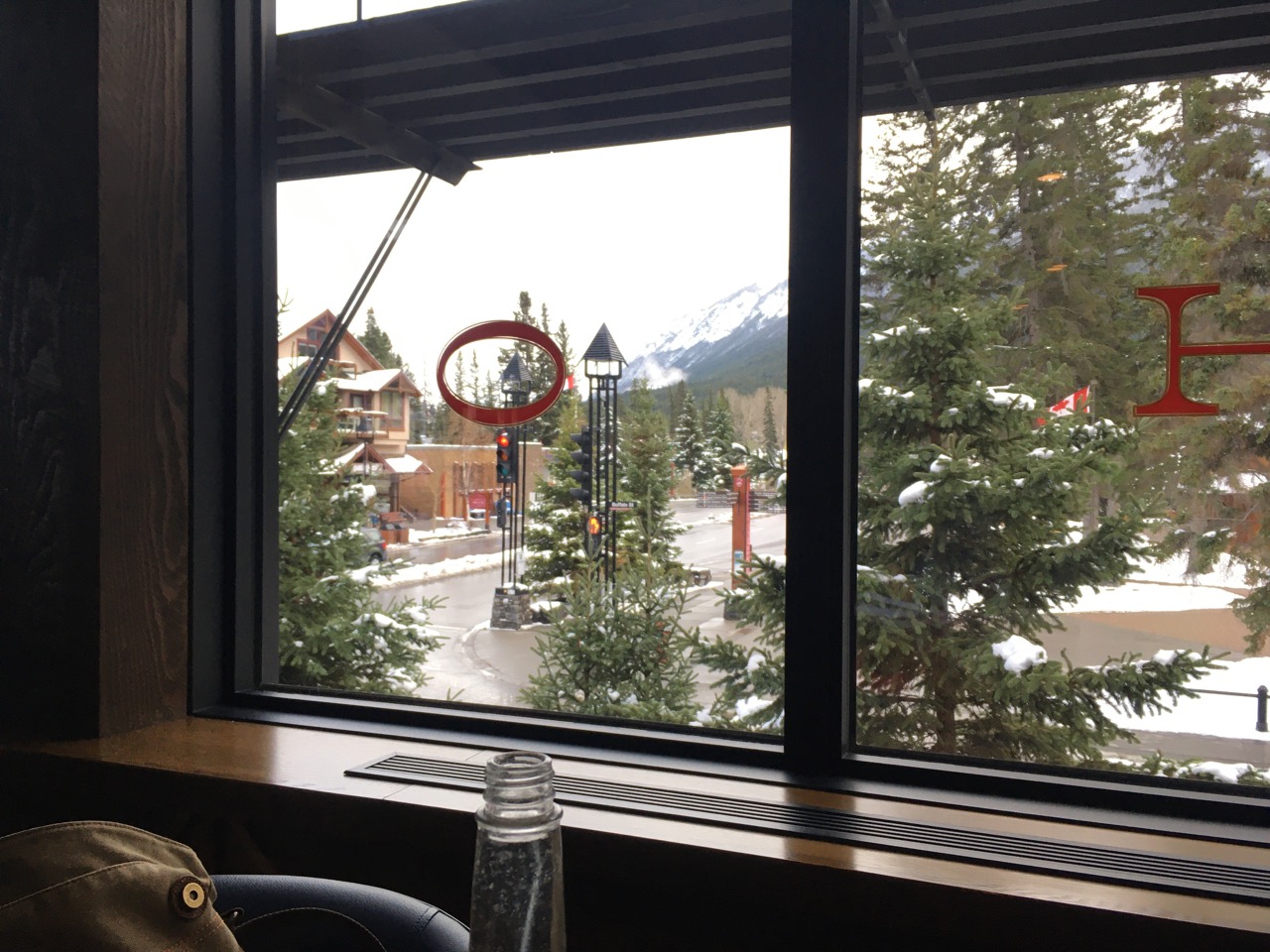 I cannot recall who recommended this restaurant, as I owe them a thank you. One item on the menu that caught our attention was a dinner sampler (called Taste of Alberta?). This came with three types of beef, and sides! We were very full after the meal.
From the three, the standout winner was the Waygu. It was so good that we were able to return a second night and shared the 20oz "Millionaire Cut". First, I didn't know Waygu is grown locally in Alberta. Second, compared to Toronto prices it was cheap! Third, oh there is a difference in the breed of cattle!
Now we did try their crab cakes, and I found them just fine: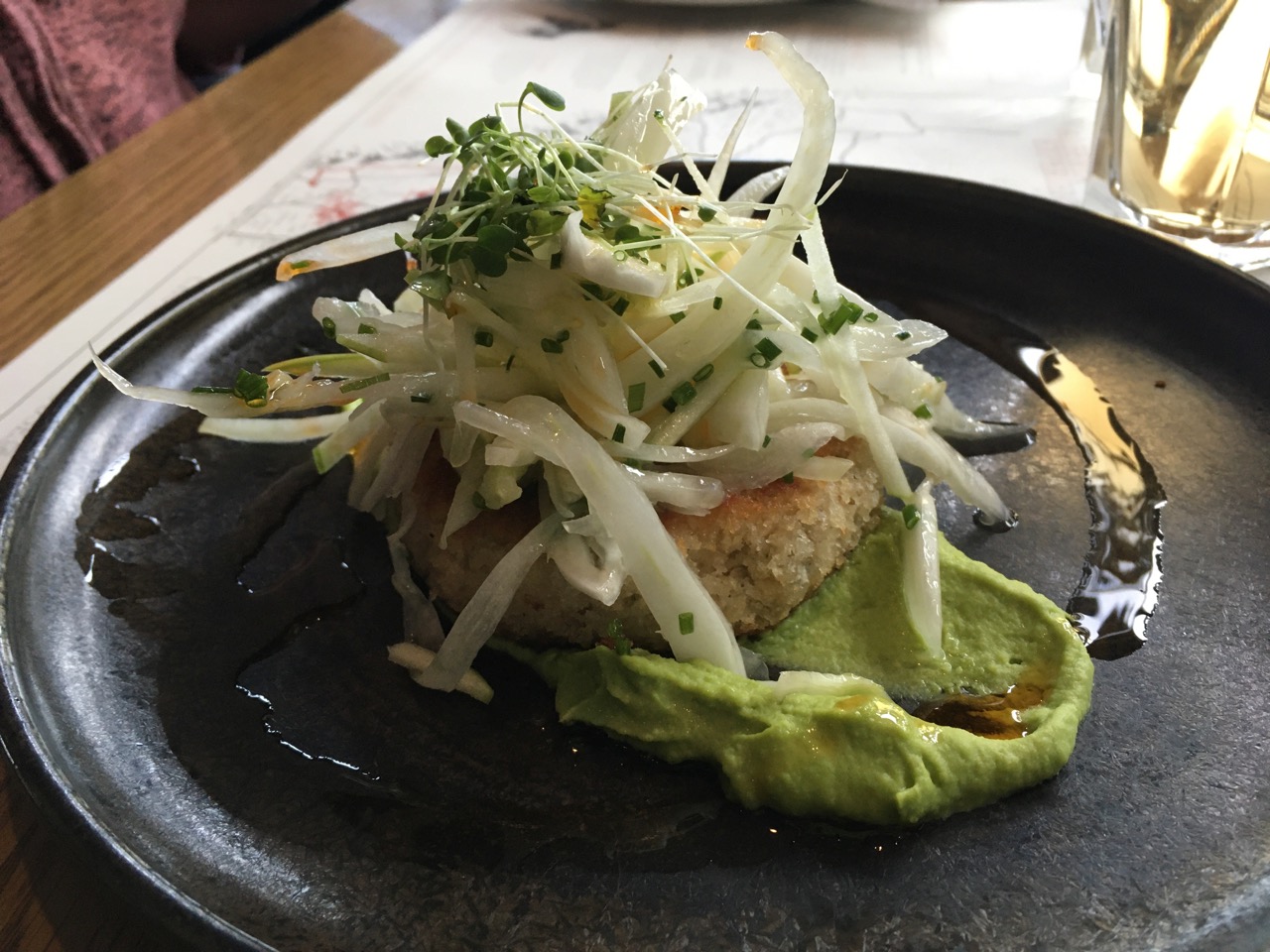 The yummy Wagyu from our second visit: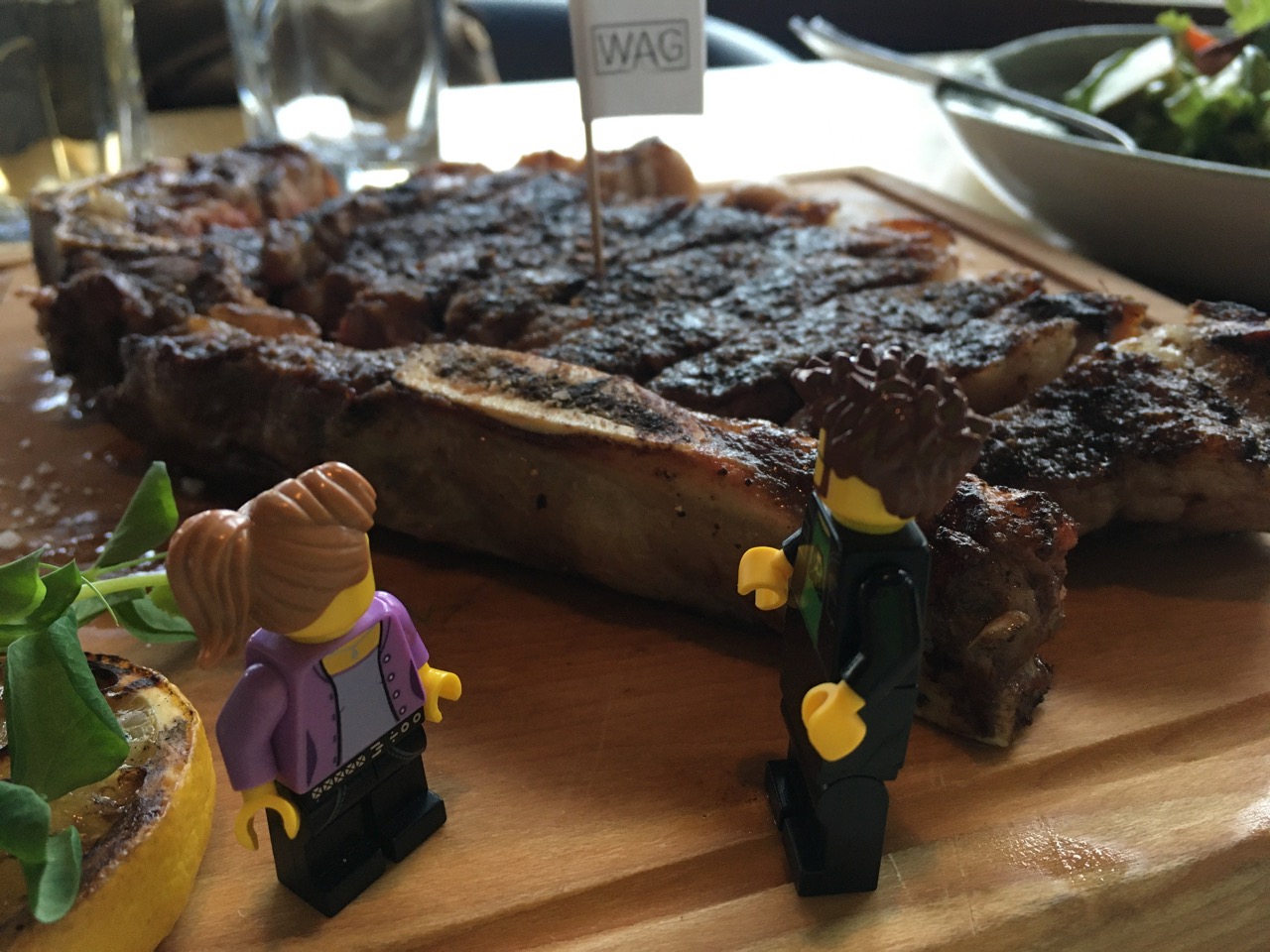 We definitely did not leave any meal hungry. It was a great trip, not just for the scenery, but also the food was exceptional.
Explore other parts of this trip:
Part 1 – Planning, Flight & Rental Car
Part 3 – Banff Springs Hotel, Fairmont Gold
Part 4 – Food in Banff (this post!)
Part 5 – Banff National Park sites