First up for this blog, our June 2017 trip to London, Paris and the French Countryside.
The decision for this trip occurred back in November 2016. There was a [relative] seat sale for Air Canada's international business class, the decision for June was decided on with one small goal, attending the 85th running of the 24 hours of Le Mans in France.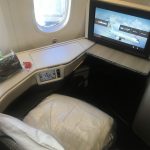 Why travel business class?
That is for another post, for another day.
We constructed our trip around my work schedule, as I had deadlines at the end of the month and to give us a weekend in London to potentially visit her relatives.
This would be our second time in London & Paris, and afforded us the chance to visit and view things that we didn't get to on our honeymoon. Ultimately our schedule worked out to being:
London-ish – Windsor Castle & Harry Potter Studio Tour
London – St. Paul's Cathedral, theatre, visit relatives
Paris – Versailles, Louvre (had to return!), Catacombs
Le Mans – Race time.
Mont St. Michel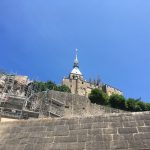 Normandy – Allied D-Day beaches
Trip planning? General trip planning approaches will be in a separate entry.
From the above items, all except the beaches ended up on our must-do list. We did successfully get one 'nice-to-have' during our trip.
Permalinks to posts from our trip: