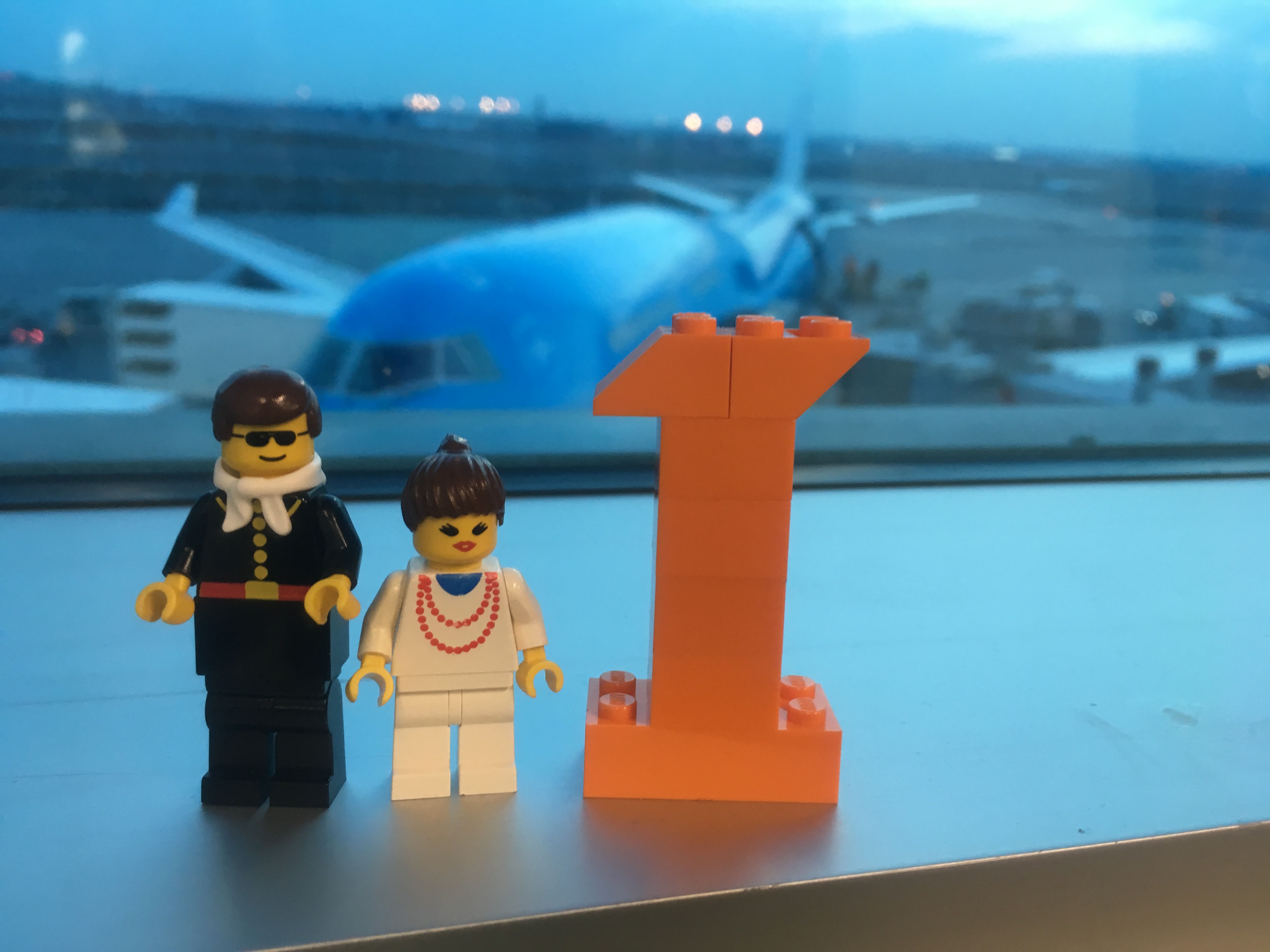 Daily Update #01 – Australia & New Zealand 2018
Greetings from KLM Crown Lounge in Amsterdam's Schiphol Airport! We are just a few hours away from our longest portion of the journey — over 12 hours to Kuala Lumpur, stopping for crew change and fuel before another 2 hours to Jakarta. This post isn't going to be a comprehensive post about the journey — my body thinks it's just after lunch and I had 2-3 hours of sleep so far. My Fitbit disagrees and doesn't believe I've slept at all. At this point of the day, with an hour before boarding, I think the Fitbit is correct.
To help tie you, the reader, over until we actually arrive in Sydney, here a few pictures we've already taken along the way in less than 24 hours of traveling.
Check-in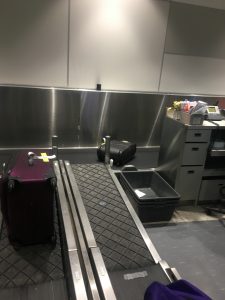 We did get a surprised looked at check-in. Before our checked bags departed (they have been tagged all the way through), our agent had to check with a superior that we had the necessary visa to enter Australia, we do, however being electronic, and only available to a few commonwealth nations, I'm not surprised with the confusion for the obvious question: Who is their right mind selects to fly the long way from Toronto to Sydney? Well we are!
Flight
Itself was great, departed on time, landed early enough that our plane had to wait by the gate for the departing plane to vacate the space. Many more pictures of service to come on that. As we left the plane we got a short tour of the main galley, as the flight attendants directed us to take that route to exit the plane.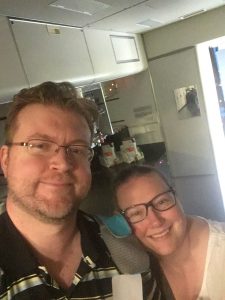 By far this was one of the coolest flights I have taken.
Amsterdam transfer
After dropping off our carry-on we headed downtown to have a Dim Sum lunch at Sea Palace.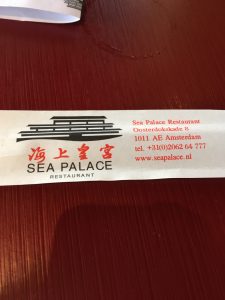 Since I introduced Amber to it, on our honeymoon, she has made a request that we visit it whenever possible. The food was excellent as usual, however it wasn't enough to power us through the rest of the afternoon.
Lounge
After returning to the airport we headed directly to the lounge. We've taken advantage of the lull in lounge visitors to have a very quiet and relaxing time. As I write this the passengers for evening flights are beginning to fill the very large lounge.
That's it for now!