DAILY UPDATE #24 – AUSTRALIA & NEW ZEALAND 2018
Cairns
The original Jetstar flight I had booked got cancelled and was prompted with either a flight leaving Brisbane at 8:30pm or 6:30am. Guess which one I selected?
Early morning flights
I'm on the fence about the usefulness of early morning flights when you are on vacation. Today's flight had us awake around 4:30am, to allow us sufficient time to check-out, walk to the terminal, drop-off our luggage, clear security, and then have breakfast before boarding the flight.
Overall it worked out great, we arrived just before the rush of morning flights arrived at security, and we I lucked out for breakfast and it ended up being no cost, more on that in the full post. However by lunchtime, both of us were wiped out. I'm glad we didn't have any set plans for today otherwise we'd both be like zombies for the remainder of the day.
Australian Domestic flights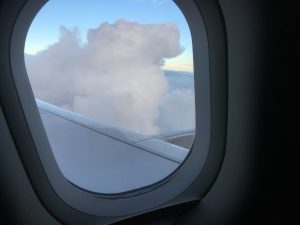 While waiting to board it made me realize that Australia has more competition than Canada for domestic airfare. Today's was our third, and final Jetstar flight. Although they are a subsidiary of Qantas they operate similar to European low cost carriers. The other Australian carriers competing for people on their flight are Tigerair, Virgin Australia, and Qantas. For these three, only Tigerair we will not be experiencing. I wonder if we'll miss anything special on their flights.
Cairns & A Day to recover
As this is our 24th daily update, I did have time to put together something with the Lego on hand: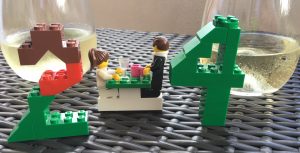 Although I couldn't find the second Lego wine glass, a mug still gets the point across – we took time for ourselves to relax. It's not everyday that you have lunch at noon, realize you've been awake for almost 8 hours, and had had breakfast over 6 hours ago. Instead of going waterfall hunting today, we lucked out checking in early, and have spent the rest of the day in or near the hotel relaxing.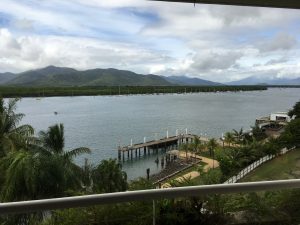 We have part of our day planned for tomorrow, and with the prospect of having up to 12 hours of sleep, I think we will both approach tomorrow with a lot more energy.