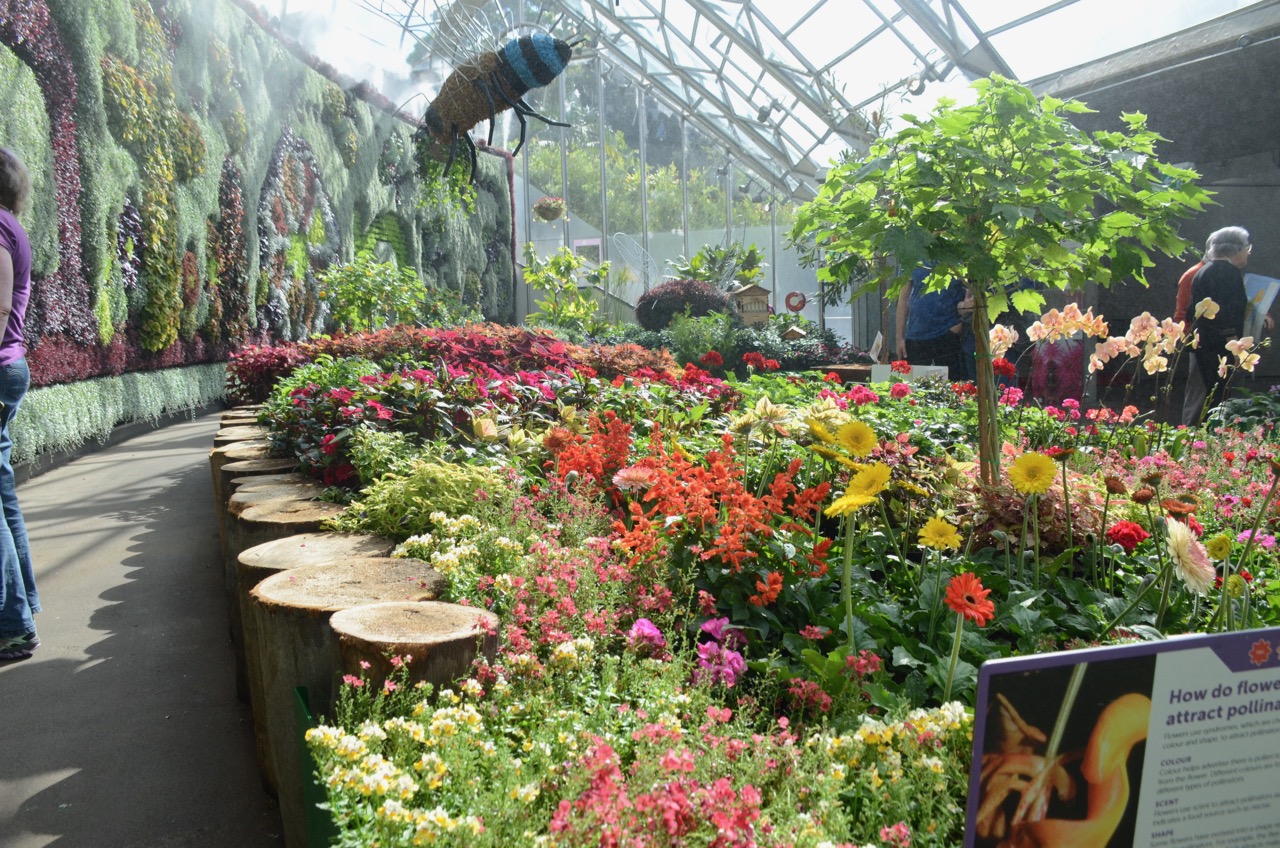 2018 – Part 66 – Gardens by the Harbour
Sydney has a healthy mix of parks and green spaces around its downtown core. Most notable for us were Hyde Park and the Botanic Gardens. The gardens start right beside the Opera House and are a refreshing spot to get away from the urban jungle just steps away.
Getting There
The Botanic Gardens are right beside Circular Quay and the Opera House. These are already well served by bus, train and ferry connections. From Circular Quay the leisurely route would be to walk along the waterfront past the Opera House and the gardens commence.
For us, we came from Hyde Park and walked along Macquarie Street to an entrance to the park.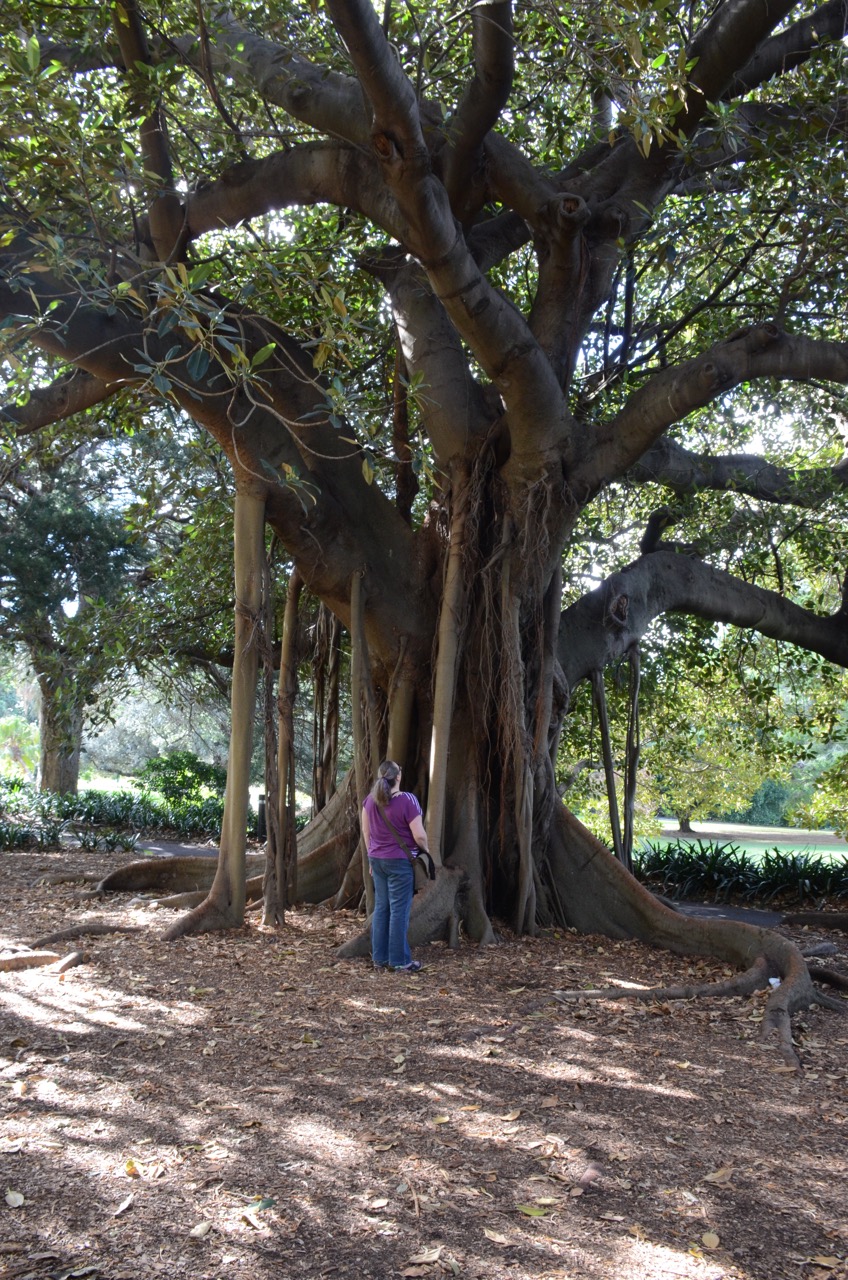 Sydney Botanic Gardens
When weather cooperates the gardens are lush, beautiful, and a peaceful break from the hustle of the CBD that it borders. Once in the park the din of street noise quickly disappears. The Gardens are well maintained, and the first stop we had was at the Calyx.
Calyx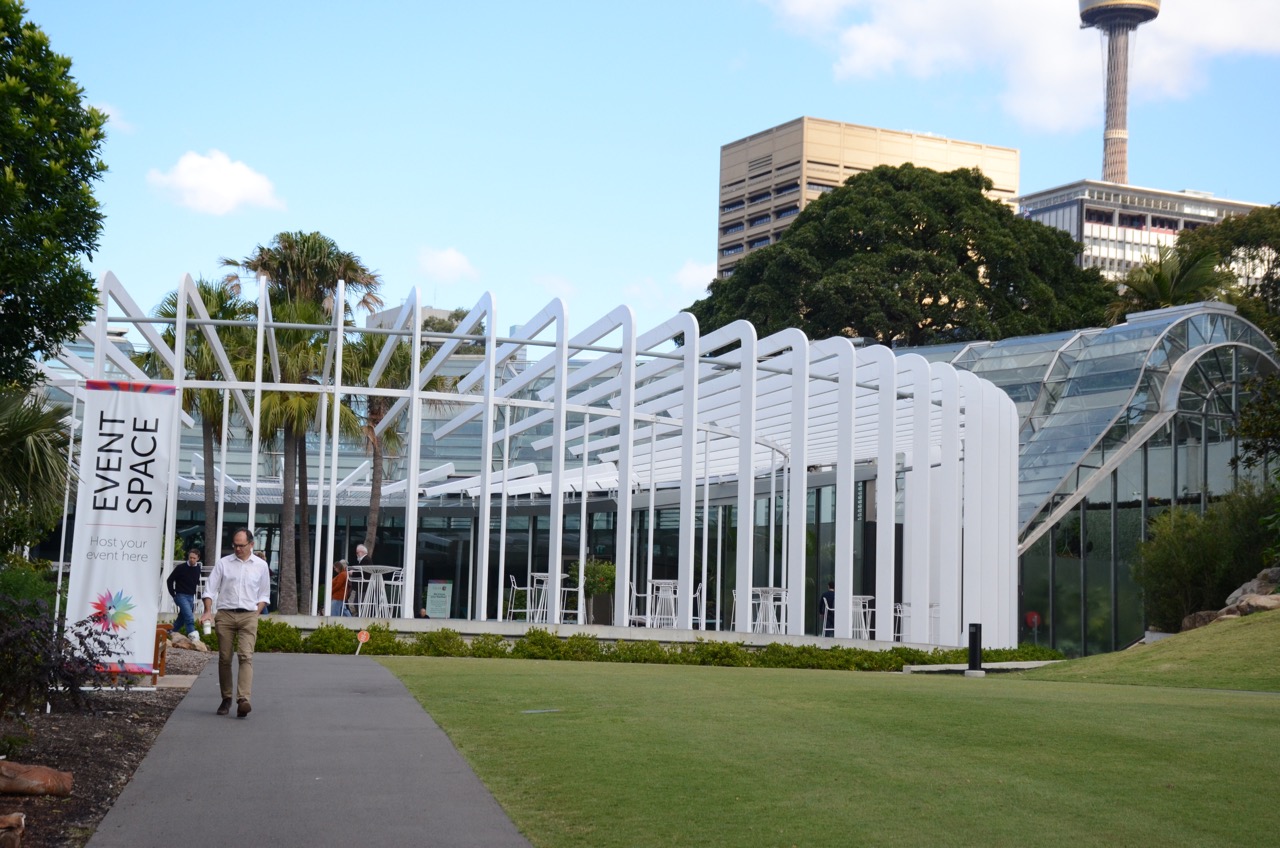 This nearly new structure had a well coordinated greenhouse area.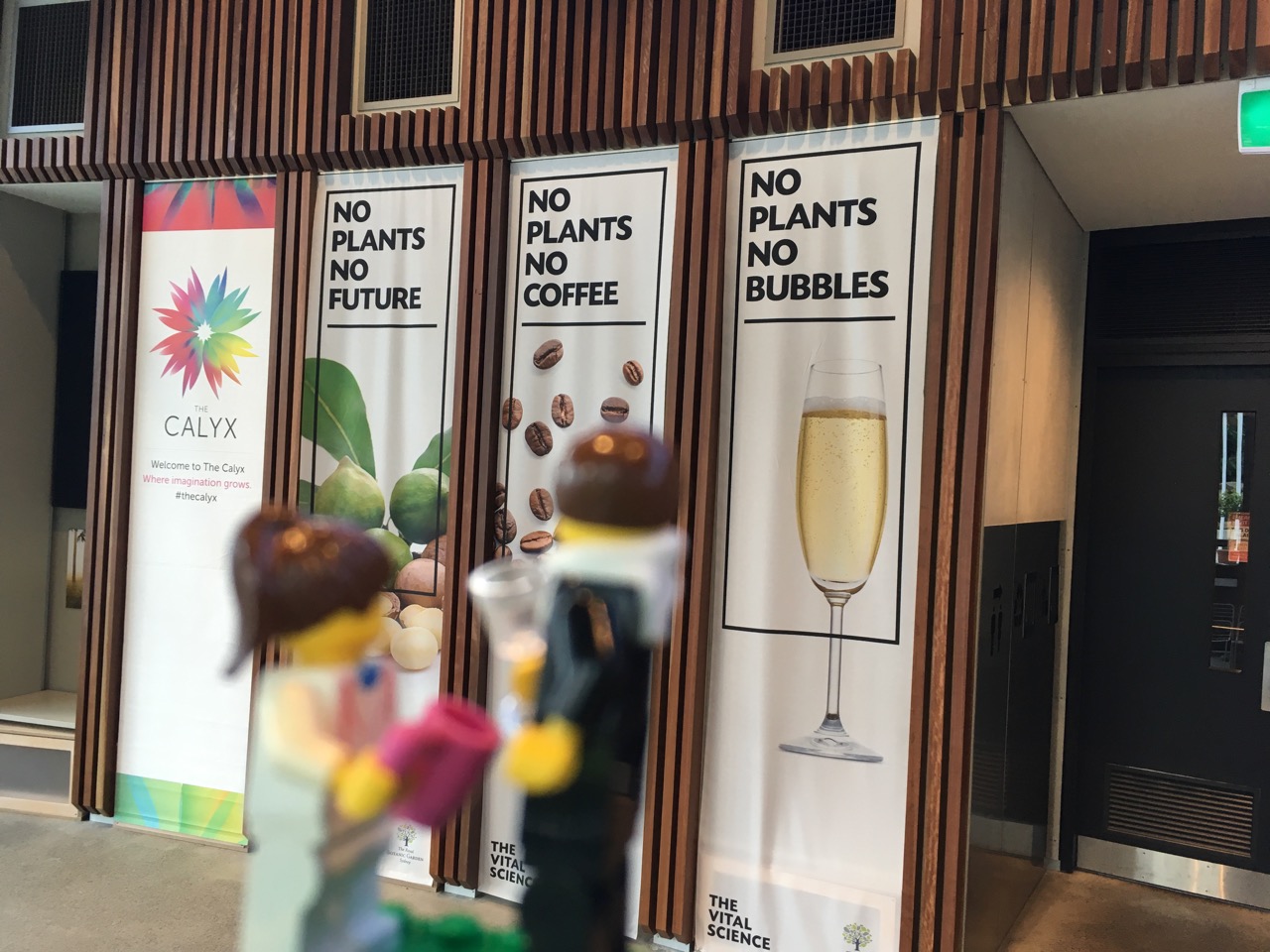 Once inside the building had a unique feature — a gigantic green wall!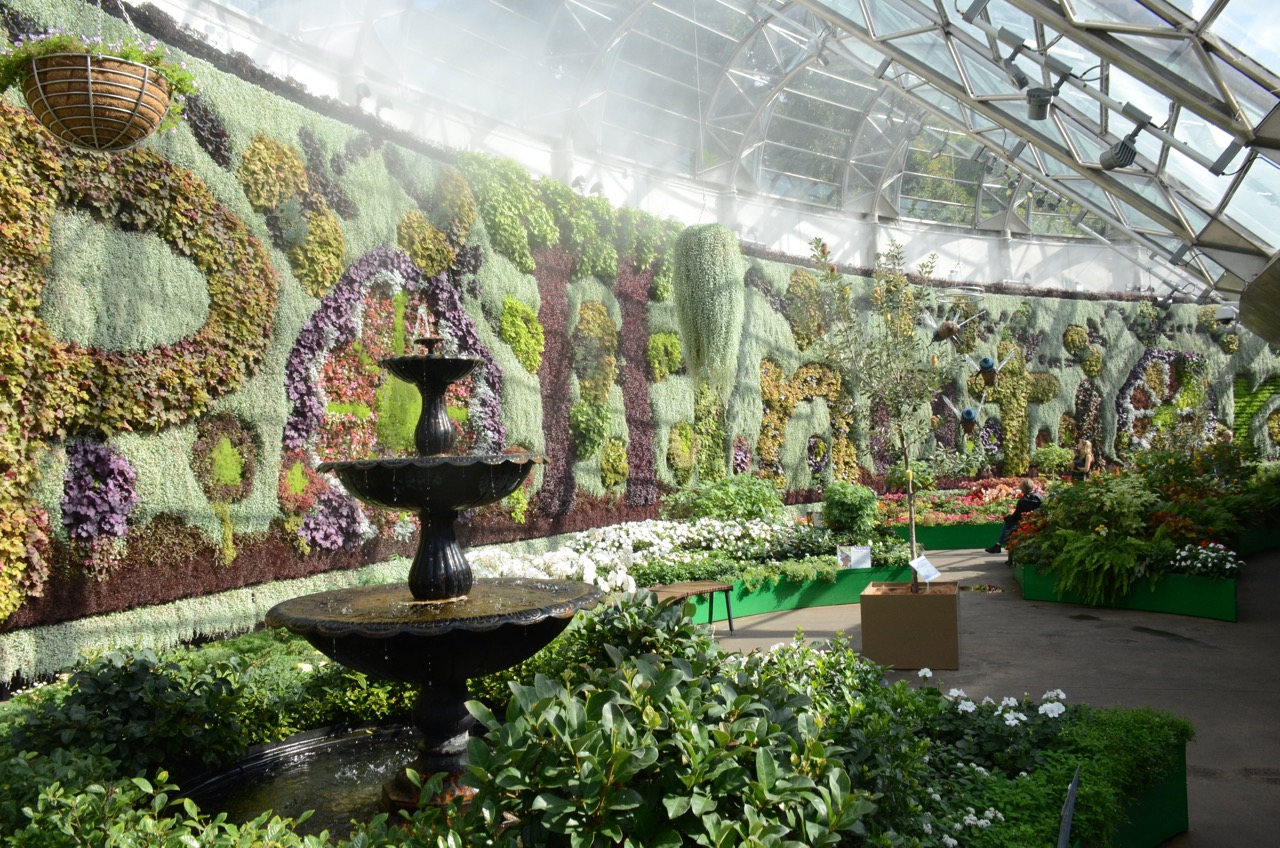 Using different plants the wall had "pollination" written on the wall. As the exhibit was highlighting the importance of bees to plant life there were some bees working away in the space:
The bees weren't the only critters in the space: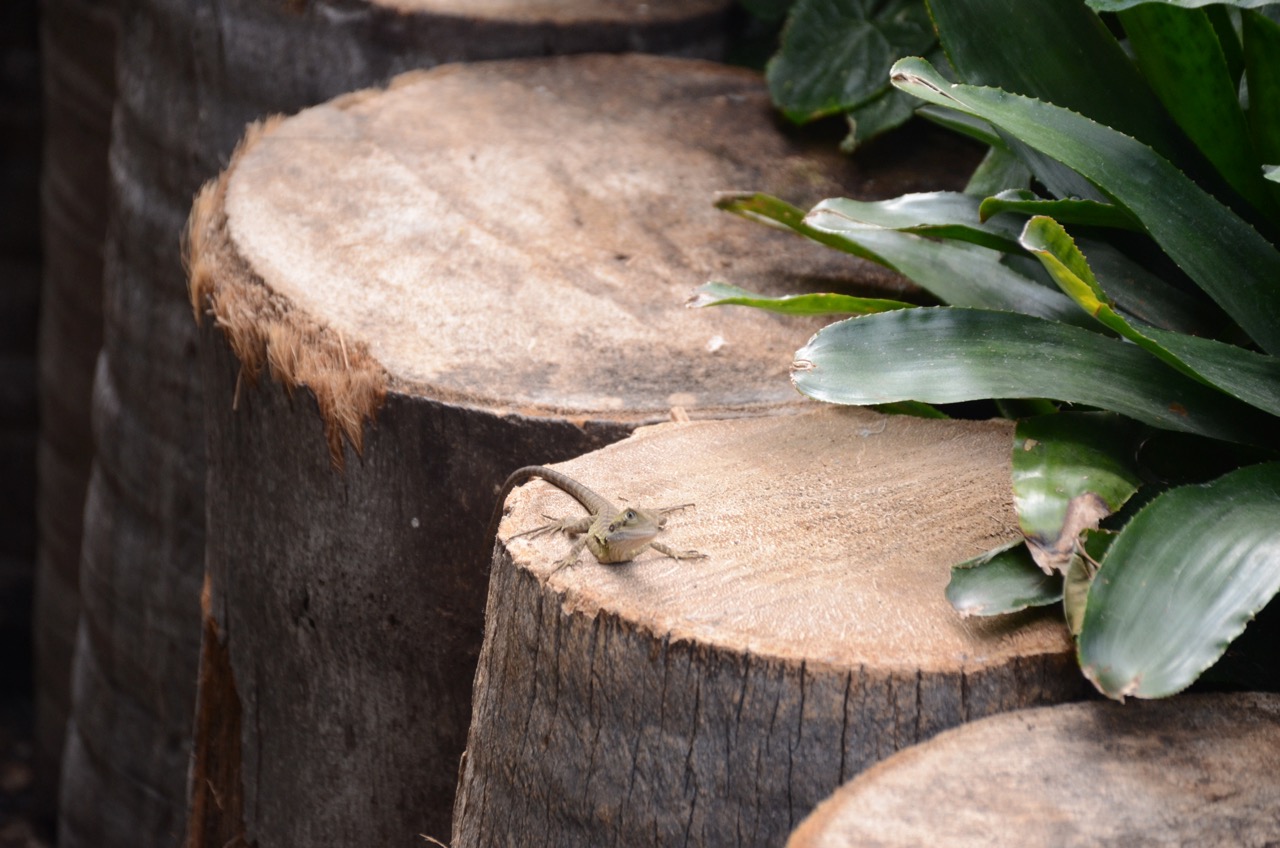 Seriously, though, the plants in the space were incredible. Here are just a few of the many pictures that we took while we walked through the space:
And then a few more before we left the Calyx.
After leaving the Calyx we proceeded to walk down to the waterfront. On our way there was more to stop and look at, including this spider web.
While we were at the pond, this action picture of a bird just splashing water worked out better than I expected: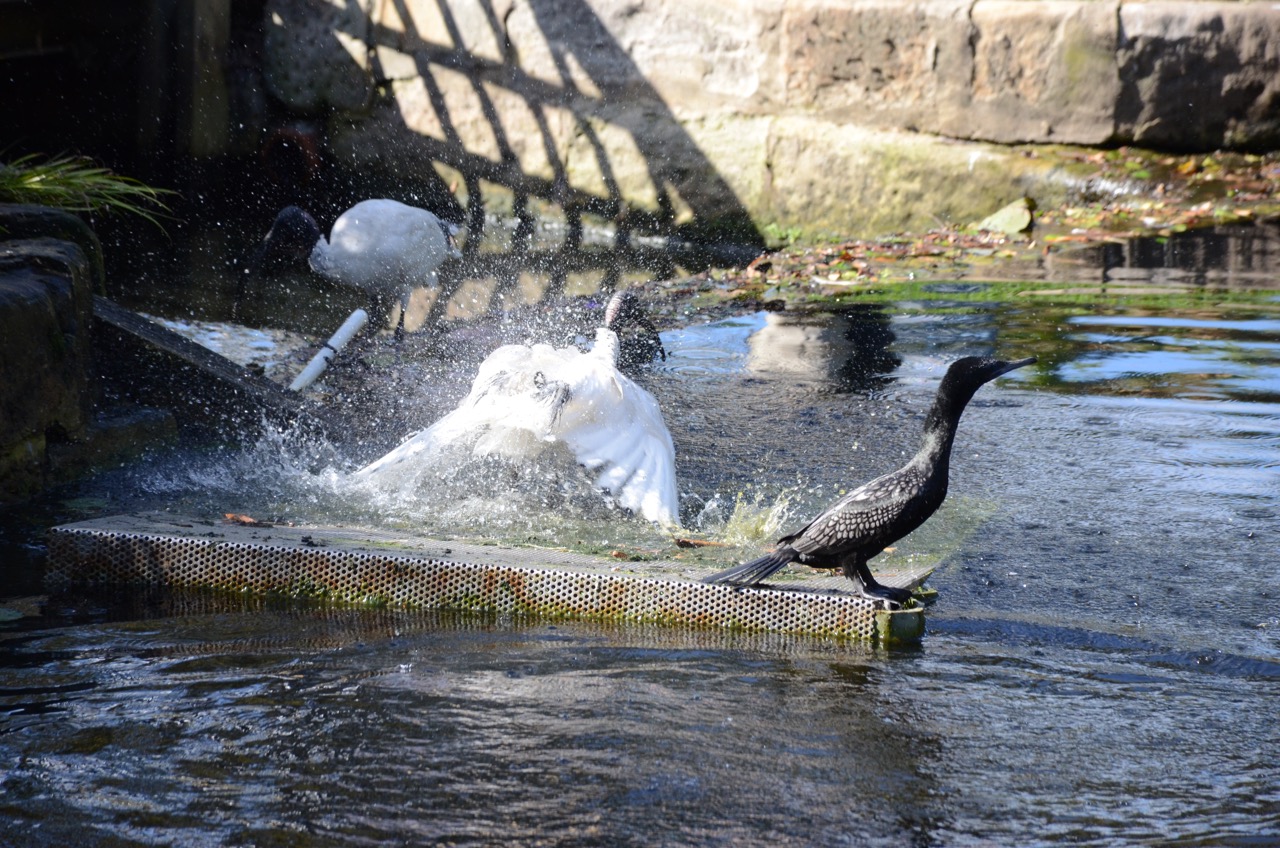 We settled down for a cup of tea to do something that I had joked about during planning. Building a Lego set.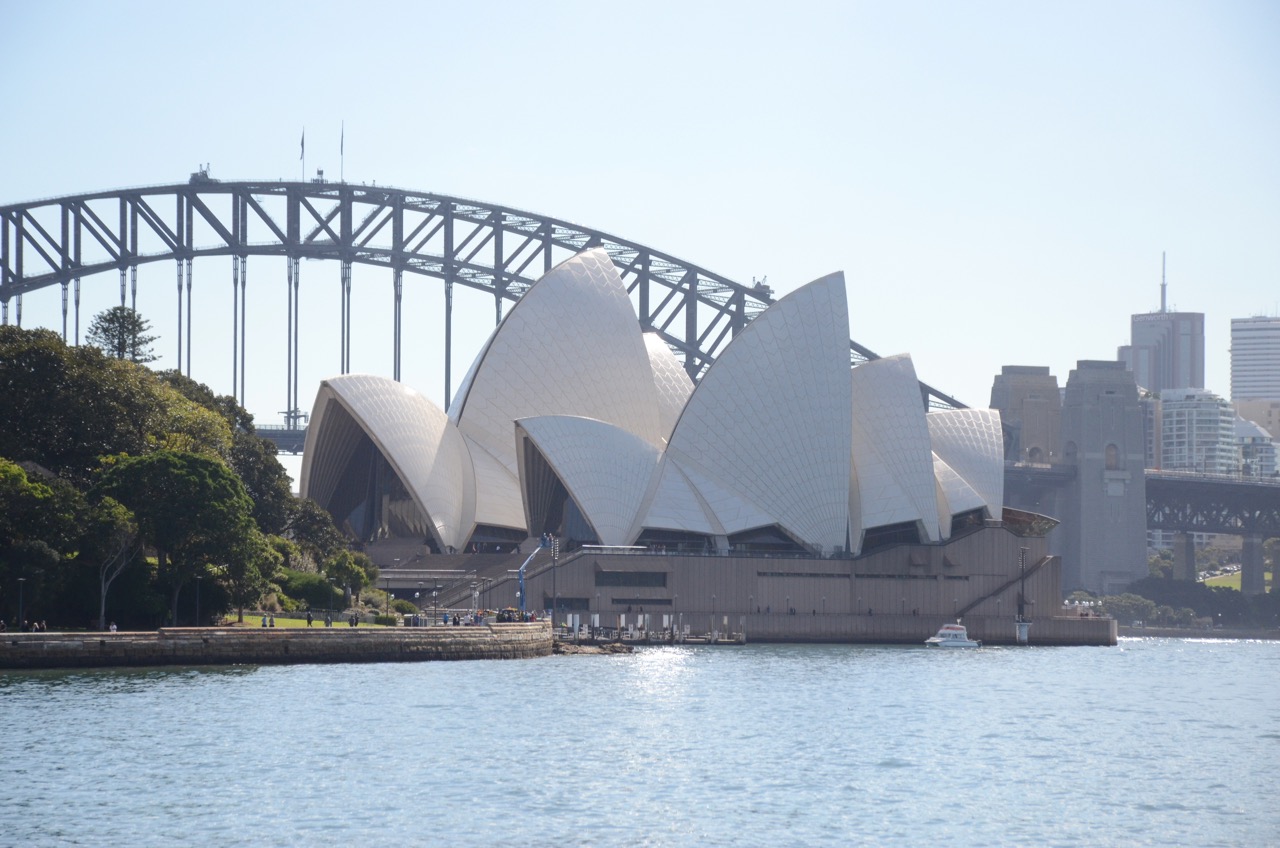 The set though had to be relevant to the location.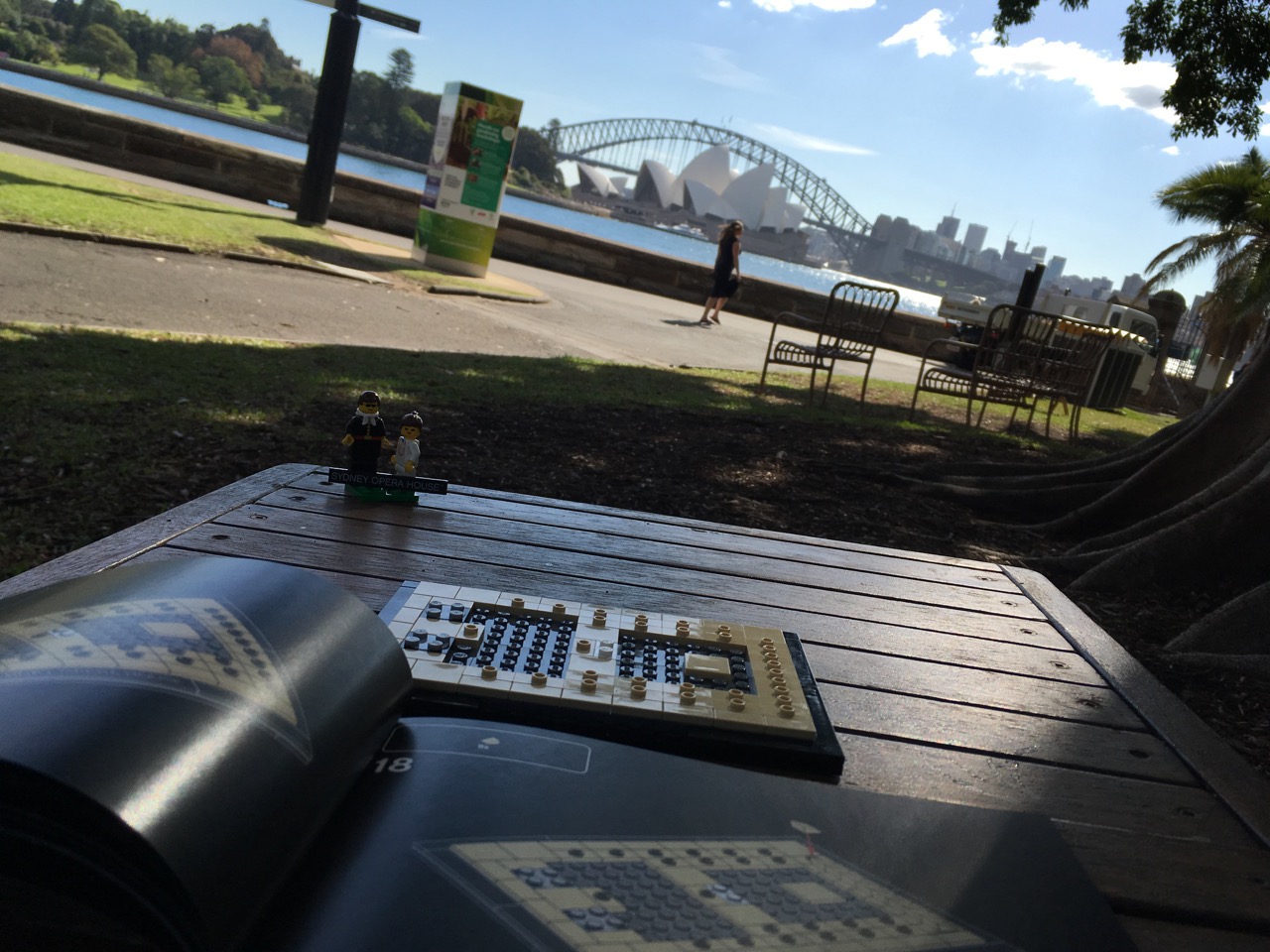 And so, after it spent 4 weeks travelling around Australia and New Zealand with us, and many years sitting on a shelf at home I finally put this Lego set together:
Again, I will apologize in advance — I have a video of the build that I will turn into a time lapse video to share on our channel on YouTube. I will definitely call this out once I get the video online.
After having a drink in the shade and building some Lego we left the park to continue enjoying Sydney.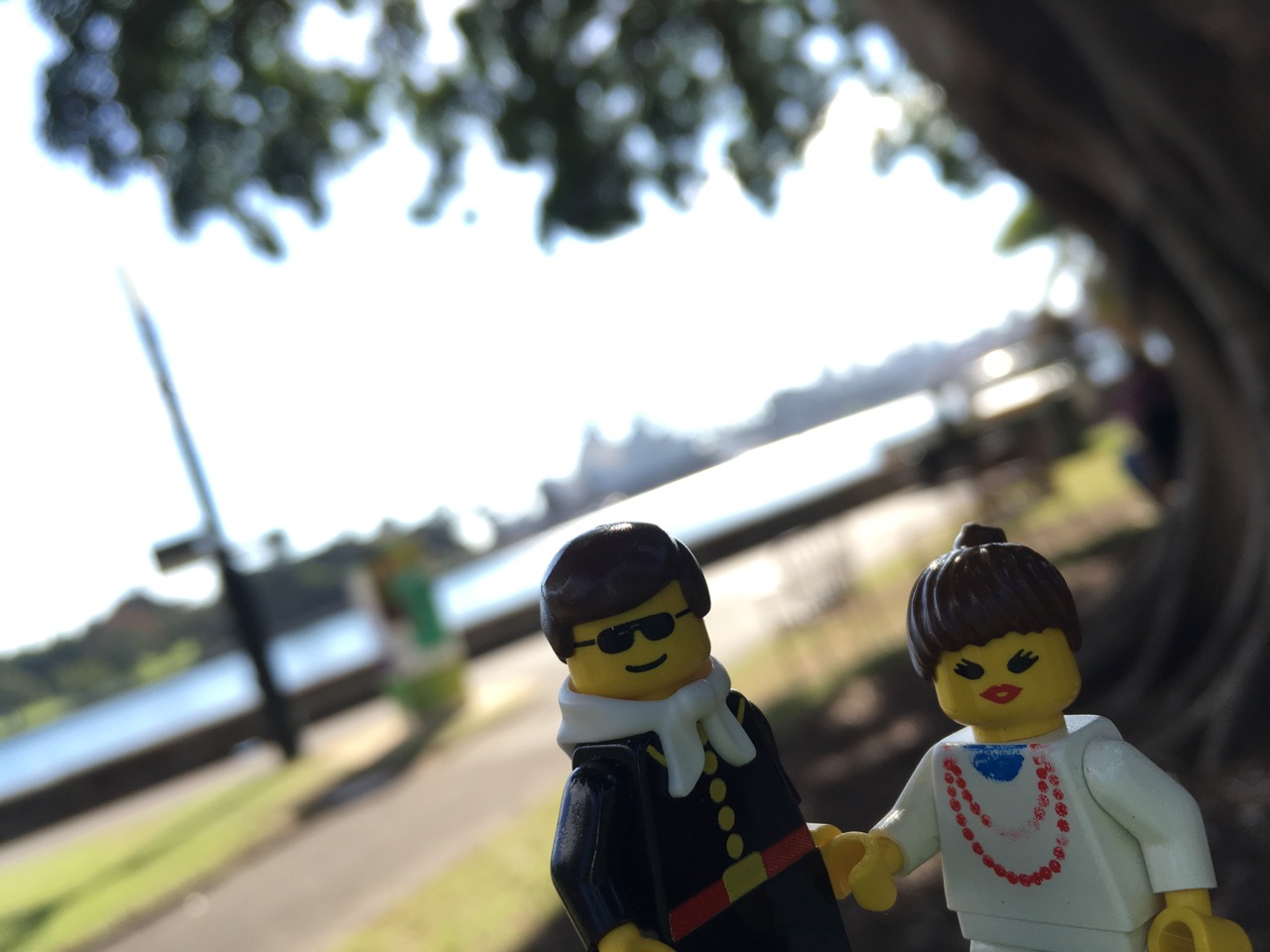 Read more about our trip by clicking here.