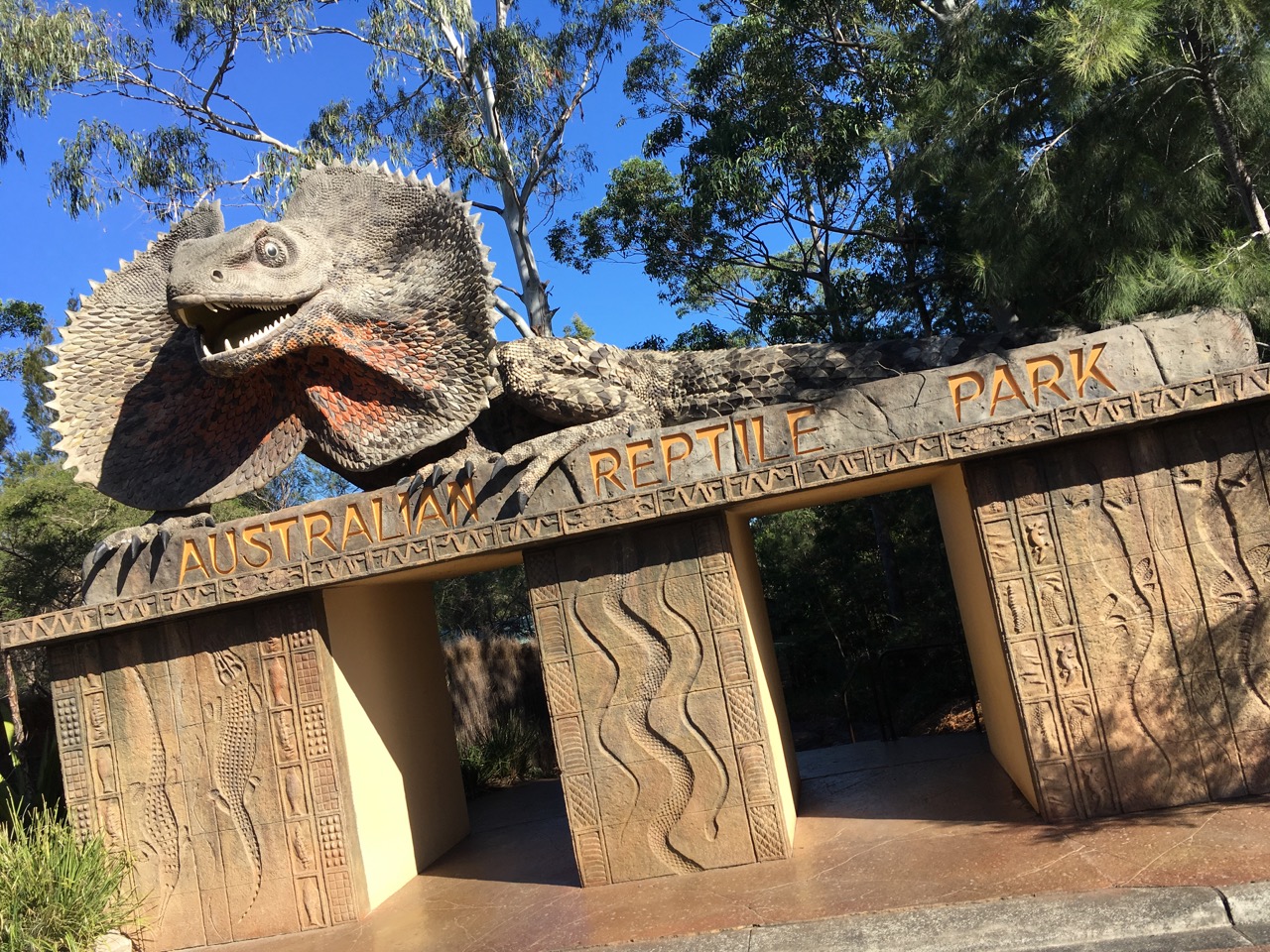 2018 – Part 68 – Australian Reptile park
Our final zoo visit was to the Australian Reptile Park. Situated just under an hour north of Sydney it was an easy drive. This would her last chance to get her fill of animals. She made the most of it!
Getting There
It is possible to take transit to the Park from the city, however we didn't want to spend over 2 hours taking a train and a bus. Instead we rented a car for the day. After picking one up close to the M1, it was a straight forward drive north through Sydney's northern suburbs to the Reptile park.
Ranger Mick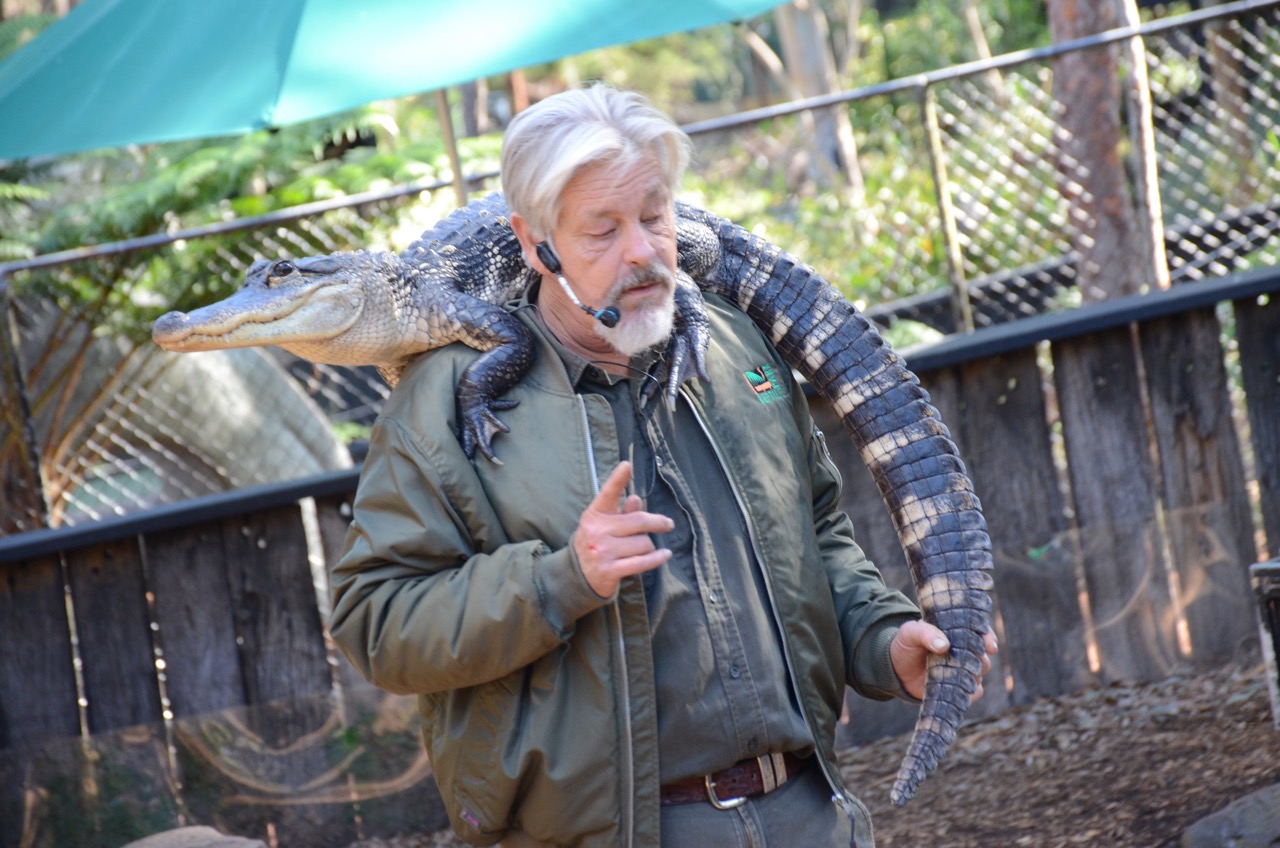 By far the best part of the visit was meeting Ranger Mick. During our visit he provided an introduction to the Galapagos Tortoise. Sprinkled with humour and wit, it was engaging to listen to the many unique abilities of this creature.
The other presentation that was led by Ranger Mick was the main presentation where several creatures were brought out. To recognize the origins of the zoo, a venom milking demonstration kicked-off the presentation.
Several creatures were then presented starting with the tiniest. The opportunity to pet the animals was available as all the keepers were busy with an animal by the end of Mick's presentation.
Visiting the park and meeting Ranger Mick certainly made the visit better than a typical zoo visit where you walk around and look at the animals in their respective cages.
Animals
The park itself is compact as many of their reptiles are housed in one main building. Outside though, there are several native Australian animals, from Koalas to a Cassowary that reminded us of our short time in the North, in Cairns.
There were a few cages to let us get closer to some birds and bats.
Reptiles
Now the highlight of the zoo are all the reptiles that they have on display. All located within one main building there were numerous snakes, lizards, and crocodiles to see.
Being our third park we visited during our trip, each were unique and stood out on there own. I'm glad we made the time to visit them.
Read more about our trip by clicking here.