2021.10 Vancouver (Part 2)
Here's a quick review of the hotel, a Hampton Inn, that we stayed for three of the four nights while we were in Vancouver.
Location & Check-in
We chose the Hampton Inn by Hilton Vancouver Airport/Richmond. Located in Richmond, the city neighbours Vancouver, and this hotel is very close to the airport. Since my last time (more than a decade ago) to Vancouver, their local transit Skytrain has expanded to the airport. For this hotel, there is a stop just a few minutes away. Originally, I had selected the hotel for this reason, however we never ended up taking the Skytrain as we had a rental car. Maybe next time.
Check-in was effortless and quick. If you're bringing a car to this hotel, patience will be needed as it might regular a few laps to find a spot in their tiny parking lot. I think there was an overflow lot nearby, however we never had to use it.
With the car unloaded, hotel keys in hand, off to the room.
room
Let's be honest, Hampton Inn brand is a consistent value hotel. As such, the room was clean, and in good working order. The room had everything you'd expect, including a mini-fridge to store your own items if needed.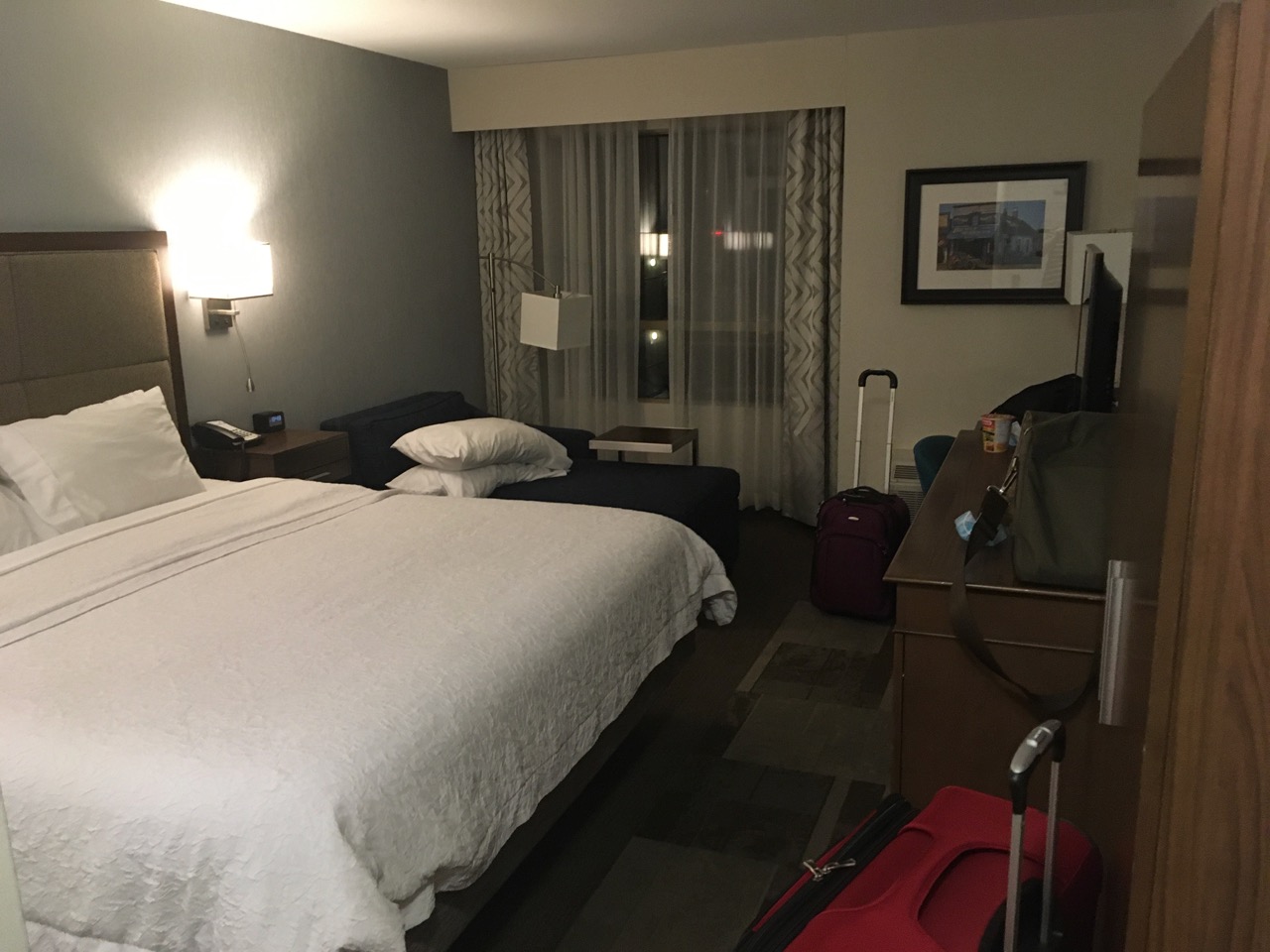 Breakfast
Breakfast is set up in a small room beside the elevators on the main floor. Unlike our visit to a Hampton Inn in August of 2021, a full self-service buffet had returned, including waffles!
Seating for breakfast is in the lobby given that there is not a lot of indoor space on the main floor of the hotel. We were surprised with how busy breakfast was when we went before 8am.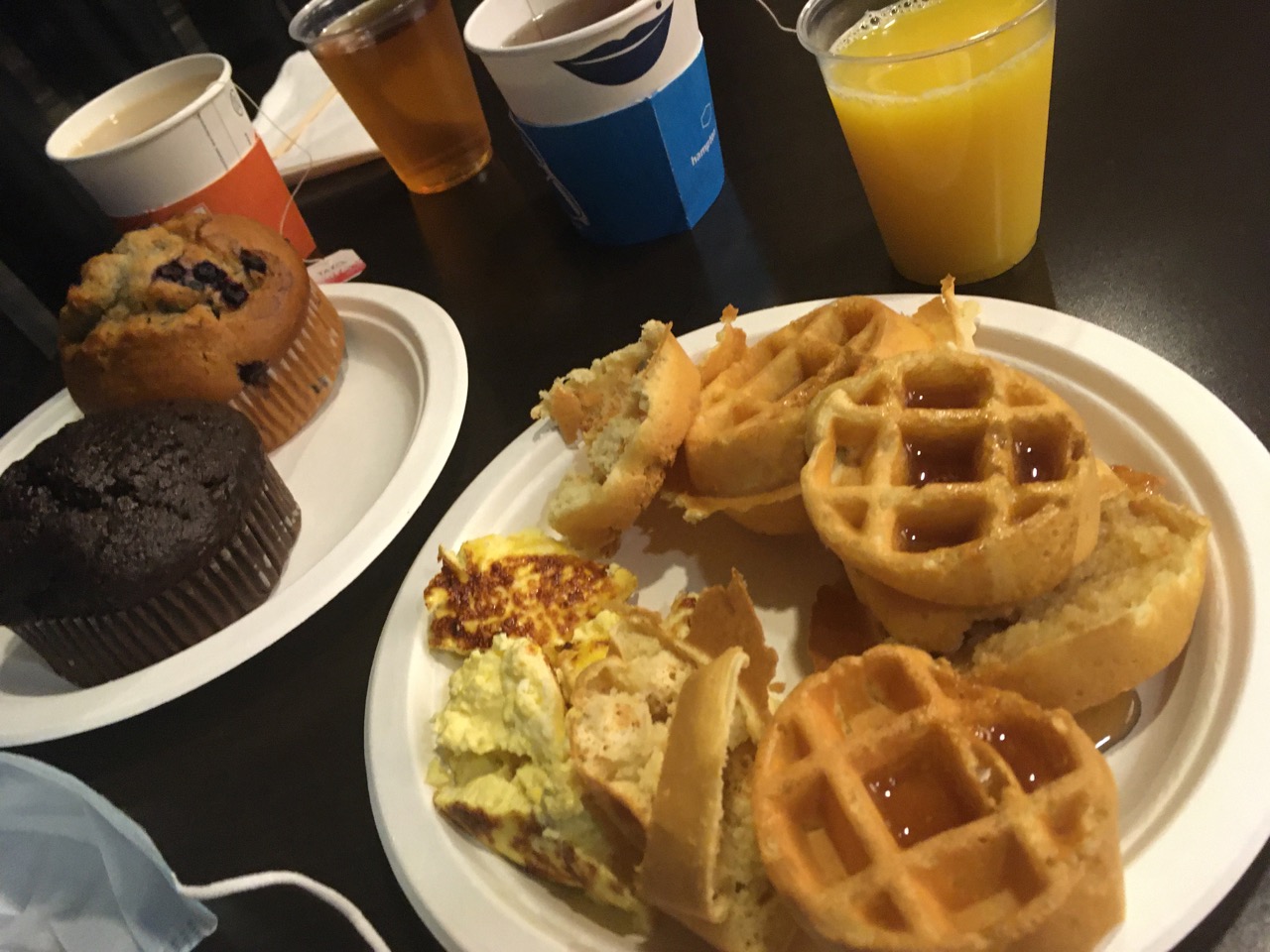 Overall, our stay was good, and this location continues to provide a solid Hampton Inn style breakfast buffet to enjoy.
Explore other parts of this trip:
Part 1 – Maple Leaf Lounge, Toronto and Flight to Vancouver
Part 2 – Hampton Inn by Hilton Vancouver-Airport/Richmond (this post!)
Part 3 – Vancouver weekend highlights
Part 5 – Maple Leaf Lounge, Vancouver and Flight to Toronto