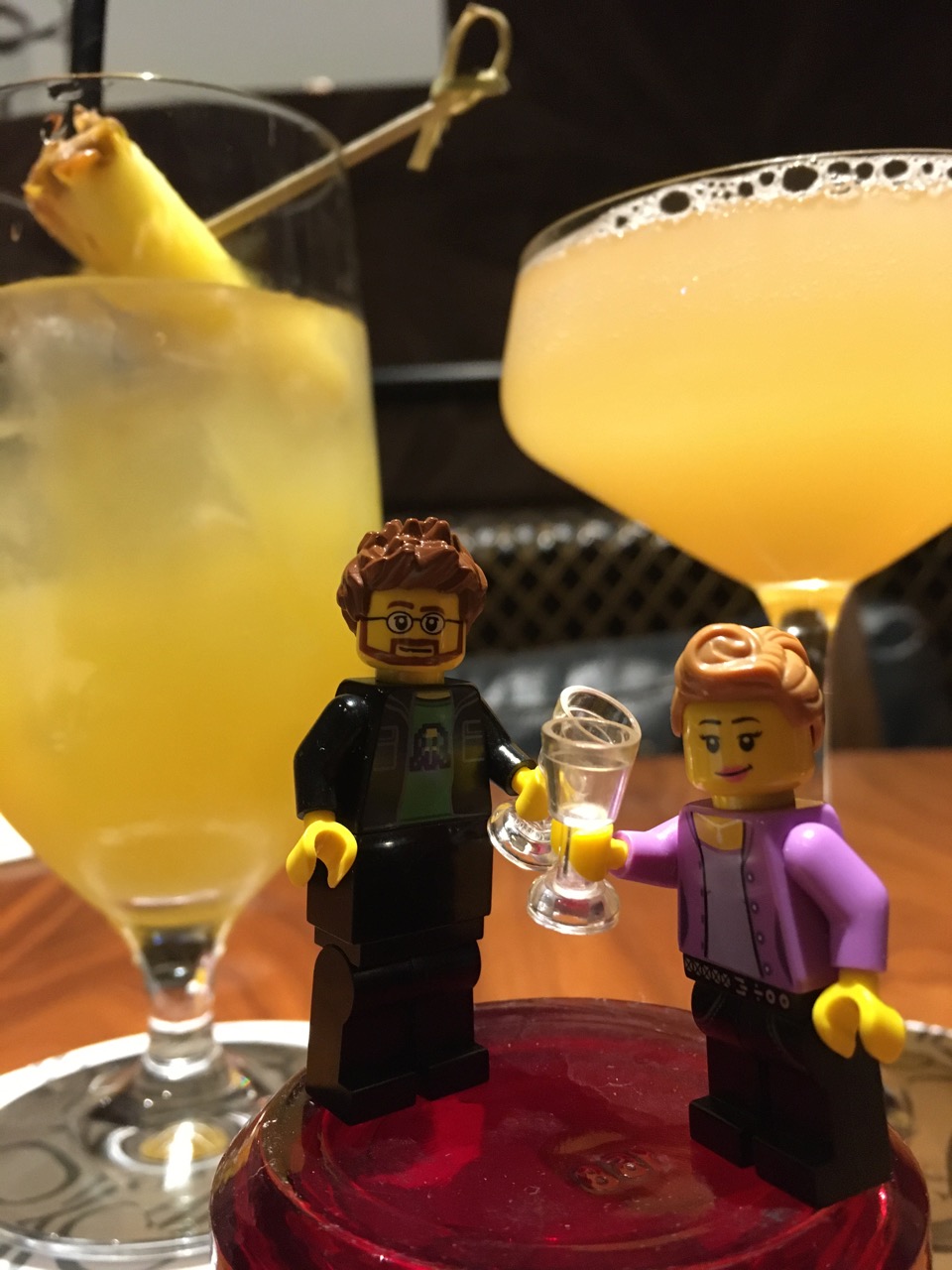 2021.10 Vancouver (Part 4)
Why in the world do you switch hotels during a four-night long weekend visit? Well to continue our (informal, or self-imposed?) adventure to visit Fairmont properties in Canada.
Fairmont Vancouver
Located downtown, another iconic CP hotel build! To minimize impact to traffic, drop off and entrance to the parking garage is off a side street and is not at the front of the hotel.
Like our previous stay, Banff Springs, and Palliser, we chose to stay in the Fairmont Gold section of the hotel. We past the main check-in area, and took the elevator up to the Gold check-in. Upon arrival we were quickly checked-in as we were the only guests at that time.
With keys in hand, we were shown the lounge area, and then headed to our room to deposit our carry-on. Shortly after arriving a porter arrived with our luggage and we headed back to the lounge.
To be honest, part of selecting the Fairmont Gold was that we could have an afternoon snack, dinner and breakfast all in the lounge as part of the hotel rate. An added bonus was that we received free drink coupons that we used down in the main lobby bar (featured image). The bar was quiet and the design gave off a good vibe:
Room
Before the onslaught of food related pictures we had a standard king room that was in good condition. Being downtown, office towers were the main items in view from our room (so no pictures of that).
Food at Fairmont Gold Lounge
We arrived early enough that afternoon snacks were still available. We happily had some refreshments along with a scone with jam and cream.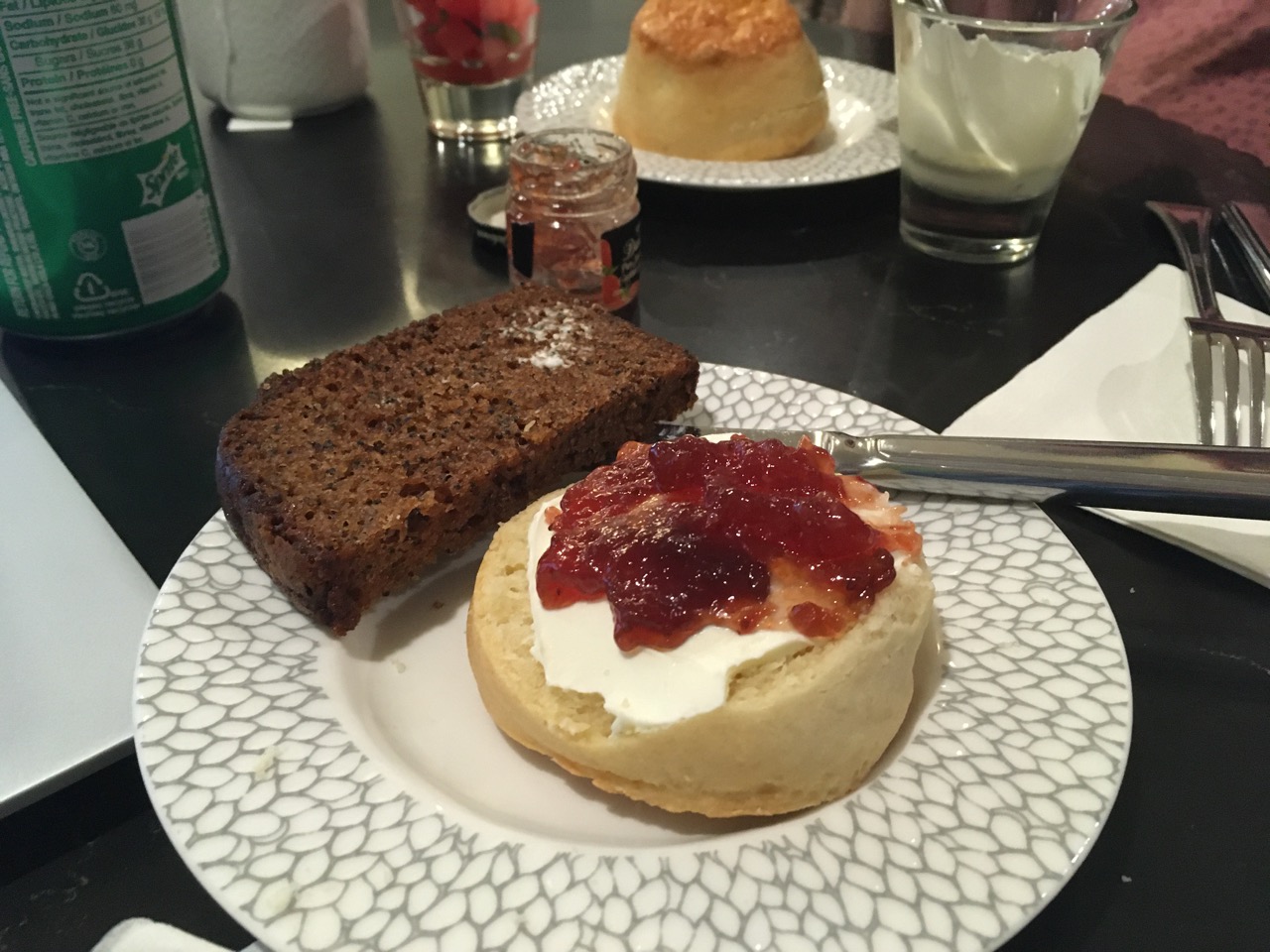 In fairness I had work to complete. So between the afternoon snacks, drinks in the lobby, and dinner back in the lounge I had my work laptop as my companion. This also explains why we didn't explore any of downtown during our one night stay.
Dinner was decent with several hot items available and a few cold items. Here's a gallery from dinner:
The following morning, the downside of being three hours behind my coworkers resulted in me waking up early to work so that I could communicate with my coworkers and complete the deadline driven work. Once that was completed, I woke up Little Miss and we headed to the lounge for breakfast.
Breakfast was served in the same area and had just as many options as dinner provided, if not more.
We easily filled our plates. Sadly it was so busy that I didn't get a picture of the many breads, buns, and muffins that were available.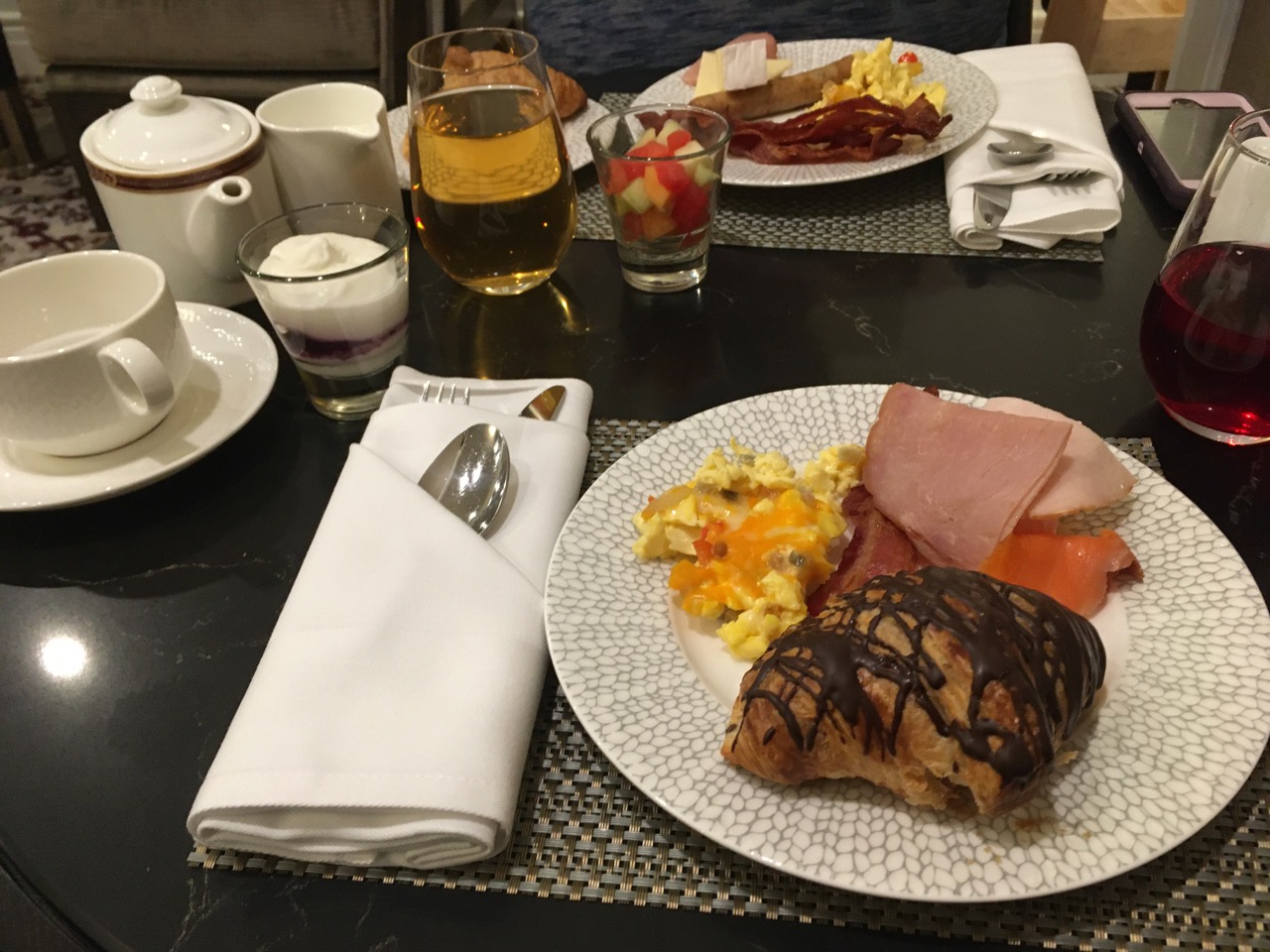 With us being full it was time to check-out and make our way to the airport (with a quick pitstop for Lee's Donuts at Granville Island) enroute.
Explore other parts of this trip:
Part 1 – Maple Leaf Lounge, Toronto and Flight to Vancouver
Part 2 – Hampton Inn by Hilton Vancouver-Airport
Part 3 – Vancouver weekend highlights
Part 4 – Fairmont Vancouver (this post!)
Part 5 – Maple Leaf Lounge, Vancouver and Flight to Toronto