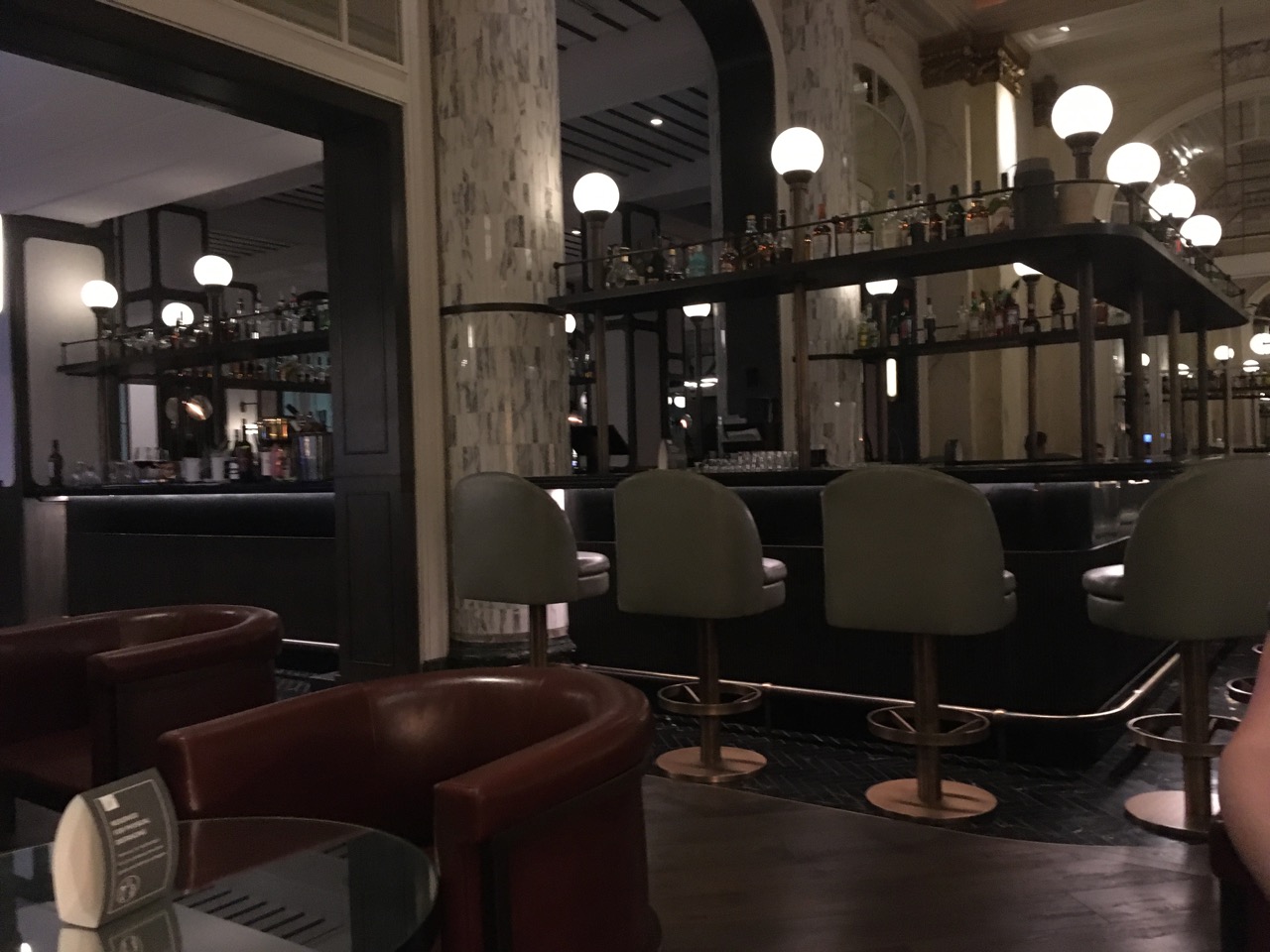 2021.09 – Fairmont Palliser
Our tour of Fairmont hotels continued after leaving Fairmont Banff Springs Hotel, where we spent one night in Calgary, downtown at the Fairmont Palliser.
Arrival & Check-in
We arrived at the hotel at the start of rush hour, on a Friday. With a bus double-parked in front of the hotel I circled the block and returned with the bus moved, and we were able to self-park the rental car. As this is downtown Calgary, the hotel shares the above ground parking garage with some office space. Overall it wasn't hard to find the hotel, however once in the hotel we made the short trip down to the lobby level for check-in.
As we approached the check-in desk, I mentioned to Little Miss that we'd have a regular room. That was not well received. In fairness, we were both a little tired and hungry. Fortunately, there was space and quickly we elected to have a Fairmont Gold room, largely because we could drop our bags and head straight for afternoon snacks (that we hoped would be enough for our dinner)
Room
Effortlessly we found our room and dropped our bags to grab some food from the lounge. Room faced another wing of the hotel, but views didn't matter as we were only staying one night and had just left spectacular mountain views in Banff.
Based on the time of our arrival to the lounge they were starting to serve afternoon snacks.
Gold Lounge
The lounge at the hotel is on the top floor. Upon exiting the elevator the space opened up into a single large room. Facing south the area was bright and gave us good views of Calgary to the south.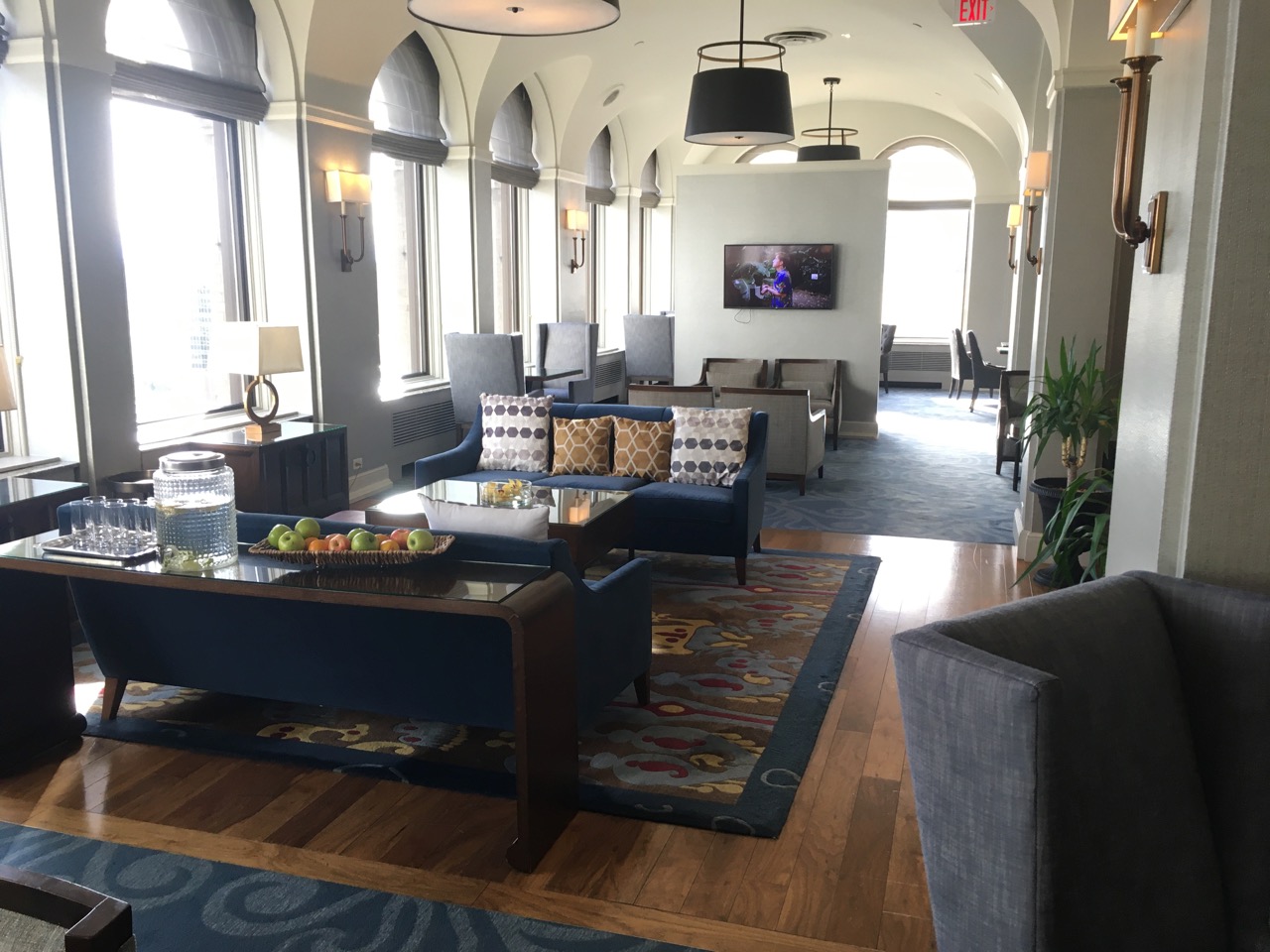 We easily found a spot to sit and enjoy the items available from the buffet. They had a selection of hot and cold items, along with plenty of non-alcoholic drinks. Alcohol was available in an honour bar presentation. The staff were friendly, ready to help, and quick to clear plates and keep the buffet area spotless.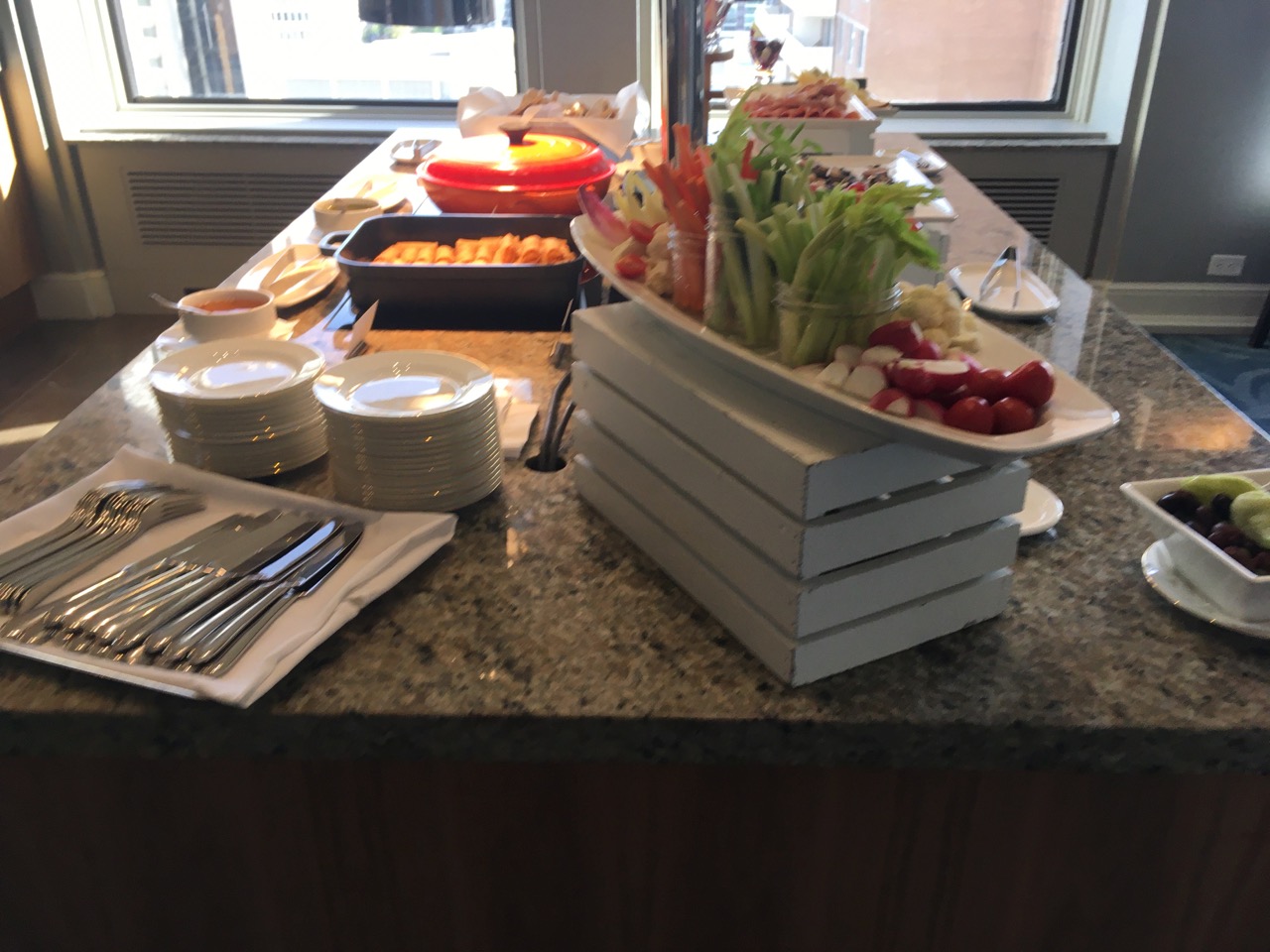 There was a second area dedicated for beverages, including a Nespresso machine for coffee fans. Little Miss did spot the containers of sweets and treats hiding on this counter. I may have had a few of the gummies!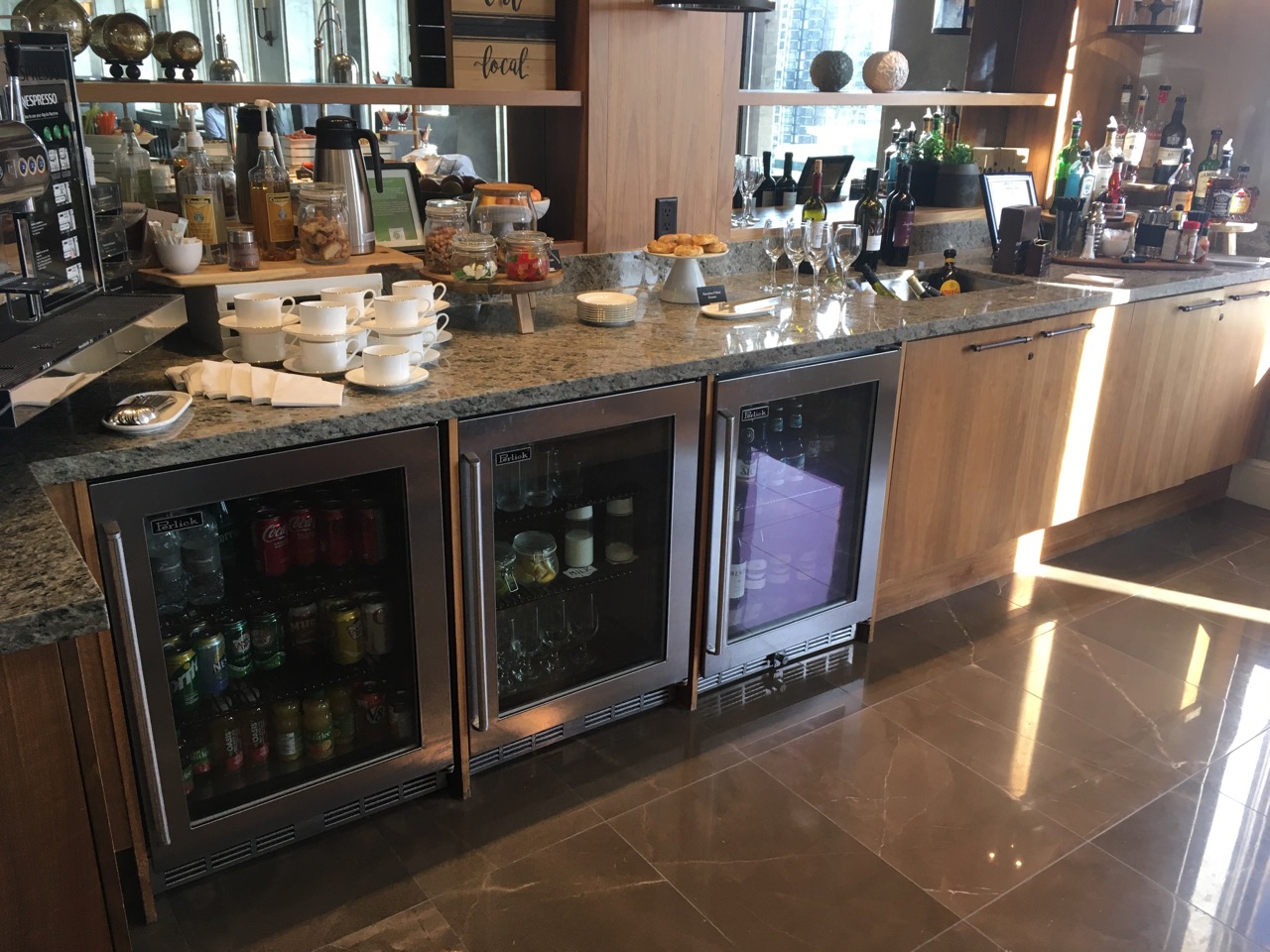 Assortment of food was excellent and we were able to make this our dinner. The lounge did start to fill up, however there was plenty of space between guests and it was nowhere near capacity. Staff informed us that desserts would be served separately and later in the evening. Full from the assortment of food, we took that as our queue to head to our room.
Accor Loyalty Benefits
Shortly after arriving in our room I received a text message stating that we could redeem our free drinks in the main bar on the lobby level.
We headed down, and the staff were busy. The lobby bar was definitely busier than the Gold Lounge and lots of people had the place lively and staff hopping. We ordered our drinks and thoroughly enjoyed them.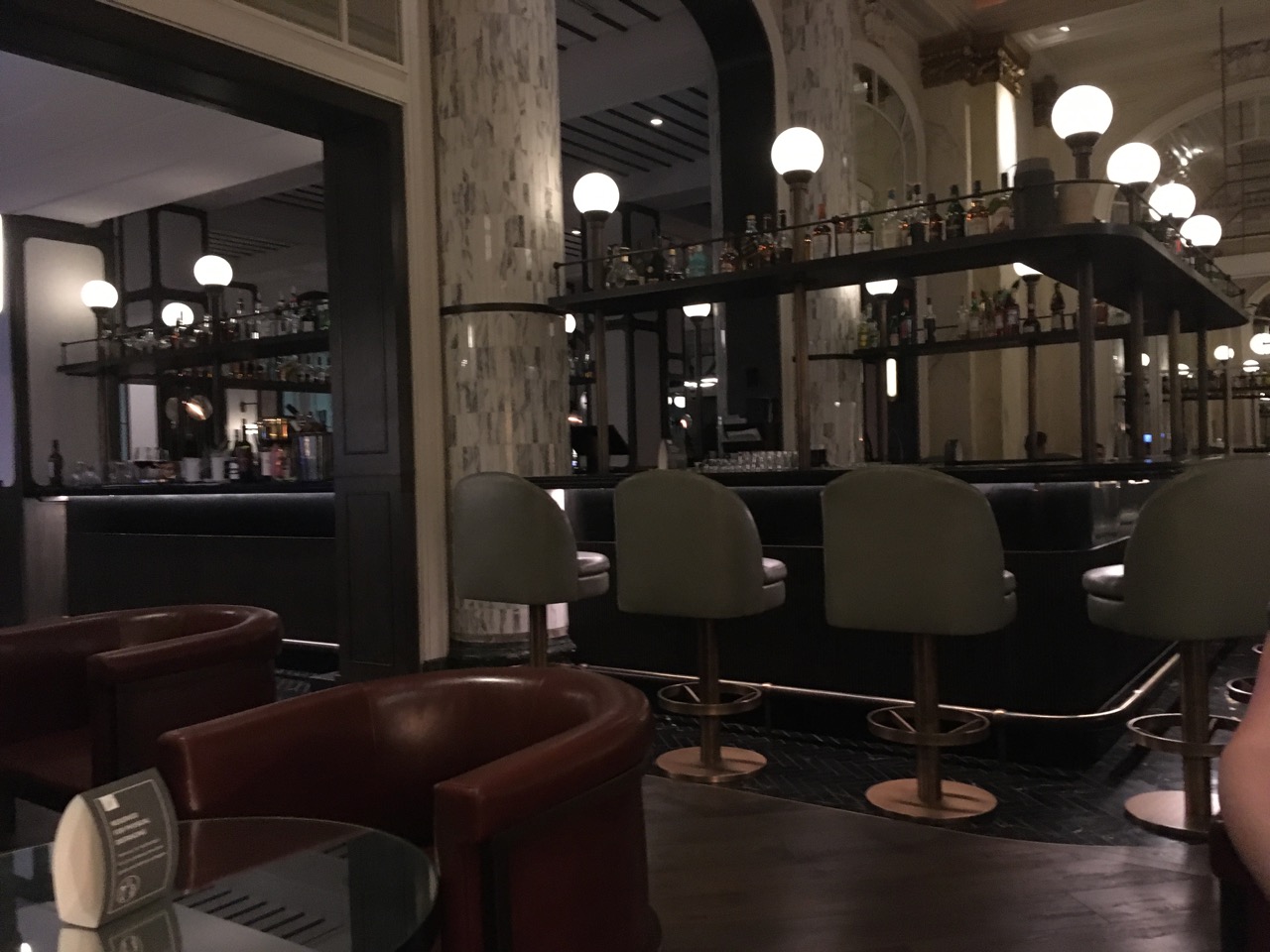 With our drinks finished we returned to the Gold Lounge where dessert was now available, and it did not disappoint.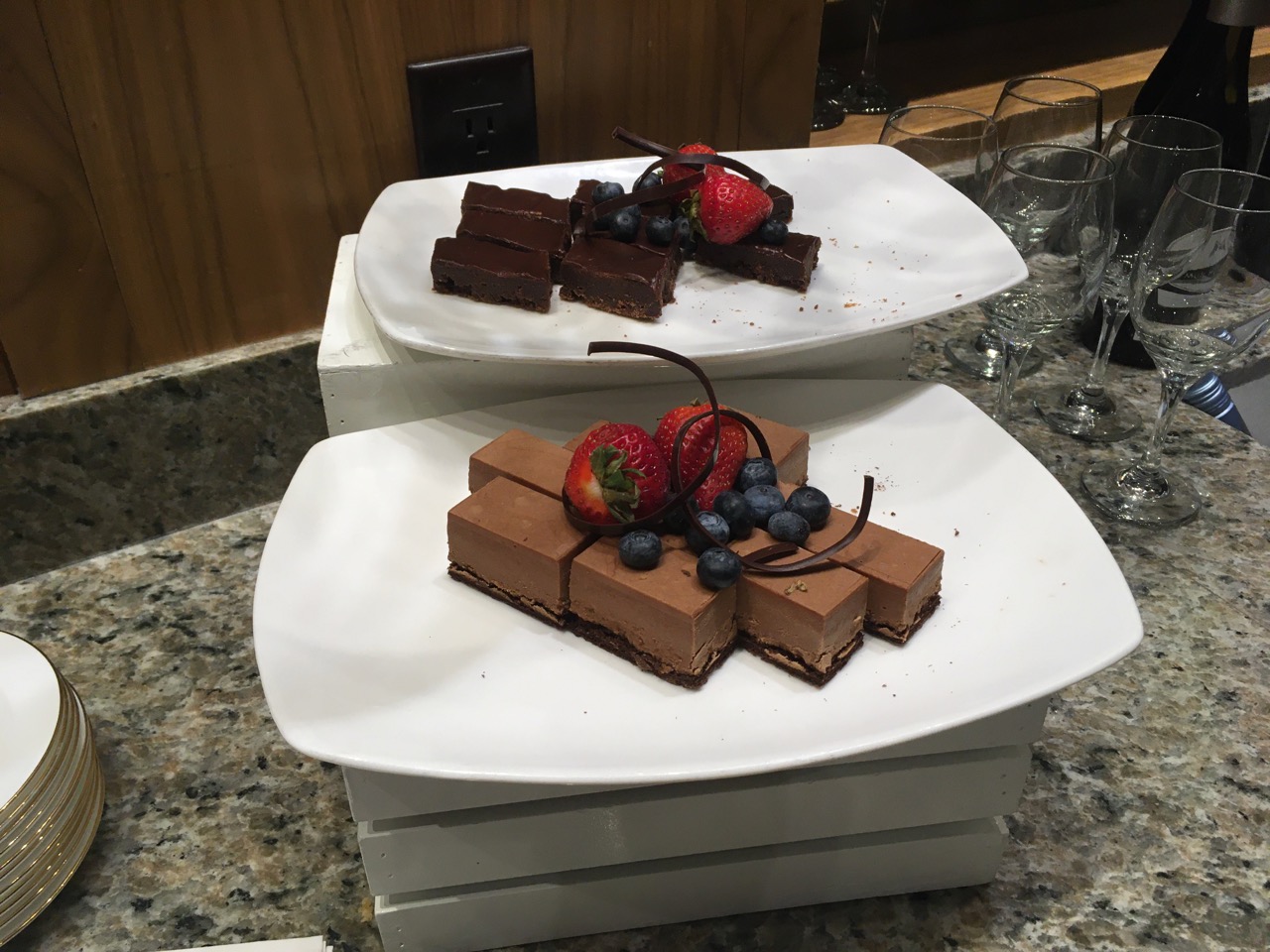 Breakfast
After a solid night of sleep we returned to the lounge to have a hearty breakfast before our day trip. Again, there was a selection of hot and cold items. Having a window seat while the sun tried to break through the clouds over Calgary, made the start to our day even more enjoyable.
Once we finished breakfast, we packed up and headed out for our final full day in Alberta, a day trip to Drumheller!
Explore other parts of this trip:
Part 1 – Flight Toronto to Calgary
Part 2 – Fairmont Macdonald, Edmonton
Part 5 – Food at Fairmont Gold, Fairmont Banff Springs Hotel
Part 7 – Banff National Park Sites
Part 8 – Fairmont Palliser, Calgary (this post!)
Part 9 – Drumheller, aka Royal Tyrrell Museum
Part 10 – Calgary Airport Marriott