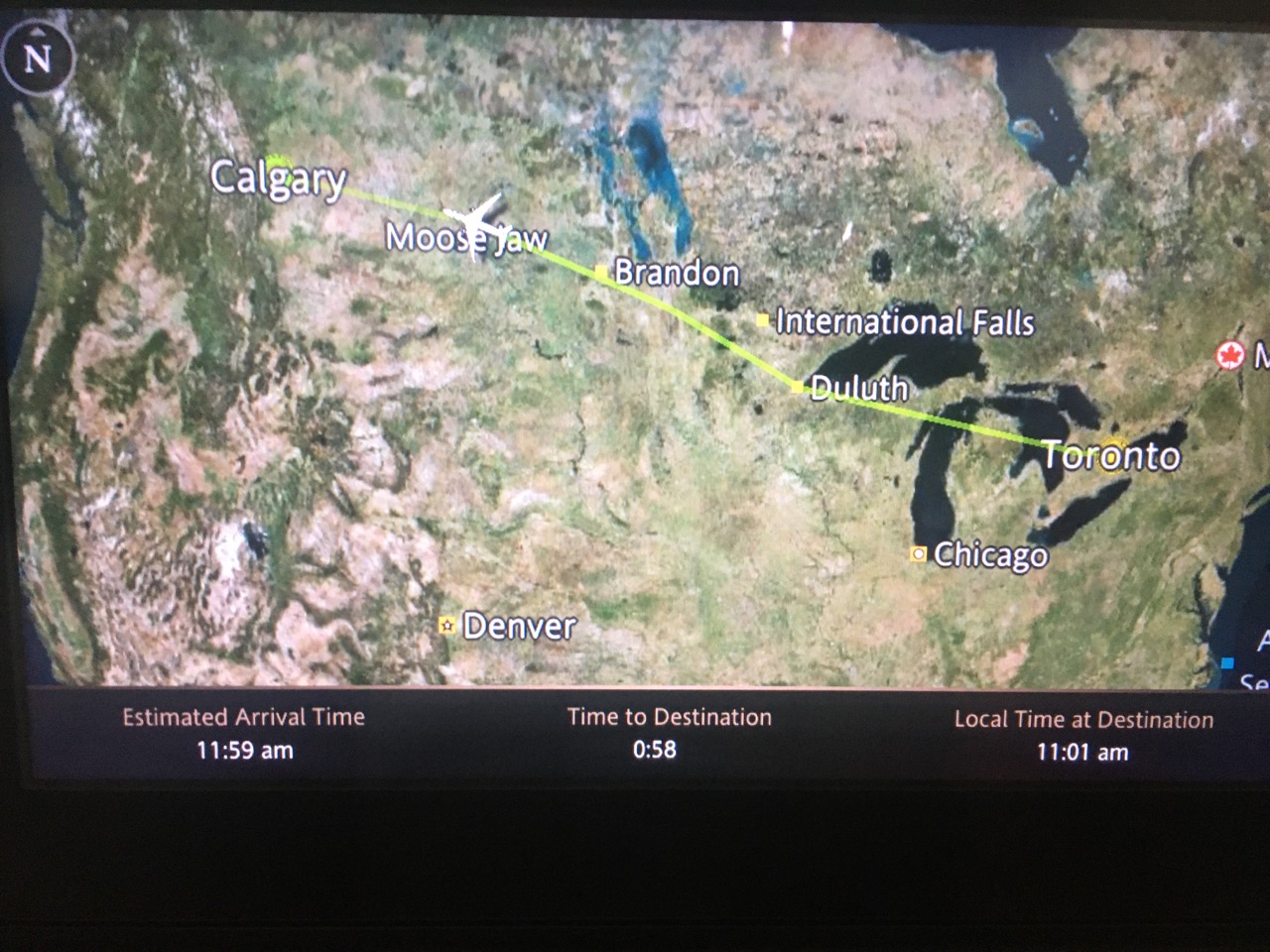 2021.09 – tour of alberta – flight to calgary
We really liked staying at the Fairmont Banff Springs Hotel. So much so, that we booked a return trip for April 2021. Unfortunately that didn't occur, and we rescheduled our stay to September. This time though, instead of just visiting Banff, what else does Alberta hold?
plan
To properly set the stage for this trip, a month before we visited the Fairmont Banff Springs Hotel, we spent a weekend at Chateau Laurier in Ottawa in 2020. We enjoyed both places, and once this trip was moved to September I jokingly asked Little Miss "Want to see how many Fairmont hotels we can visit during our trip?", which I think she translated into "Want to stay in comfy hotels in Alberta?". Obviously she said yes, and eventually a plan was drawn up.
people watching
Travel to Pearson International Airport had light traffic for a Saturday morning. We had checked-in online the day before, and baggage drop was the only item required prior to security. Checking our luggage was no issue, and security line was not long. From parking our vehicle, to leaving security, all of that was completed in less than 40 minutes. Unlike last year, the temperature check had been removed from the security line process. Our gate was on the side facing terminal 3, that allowed me to spot this WestJet plane with special livery: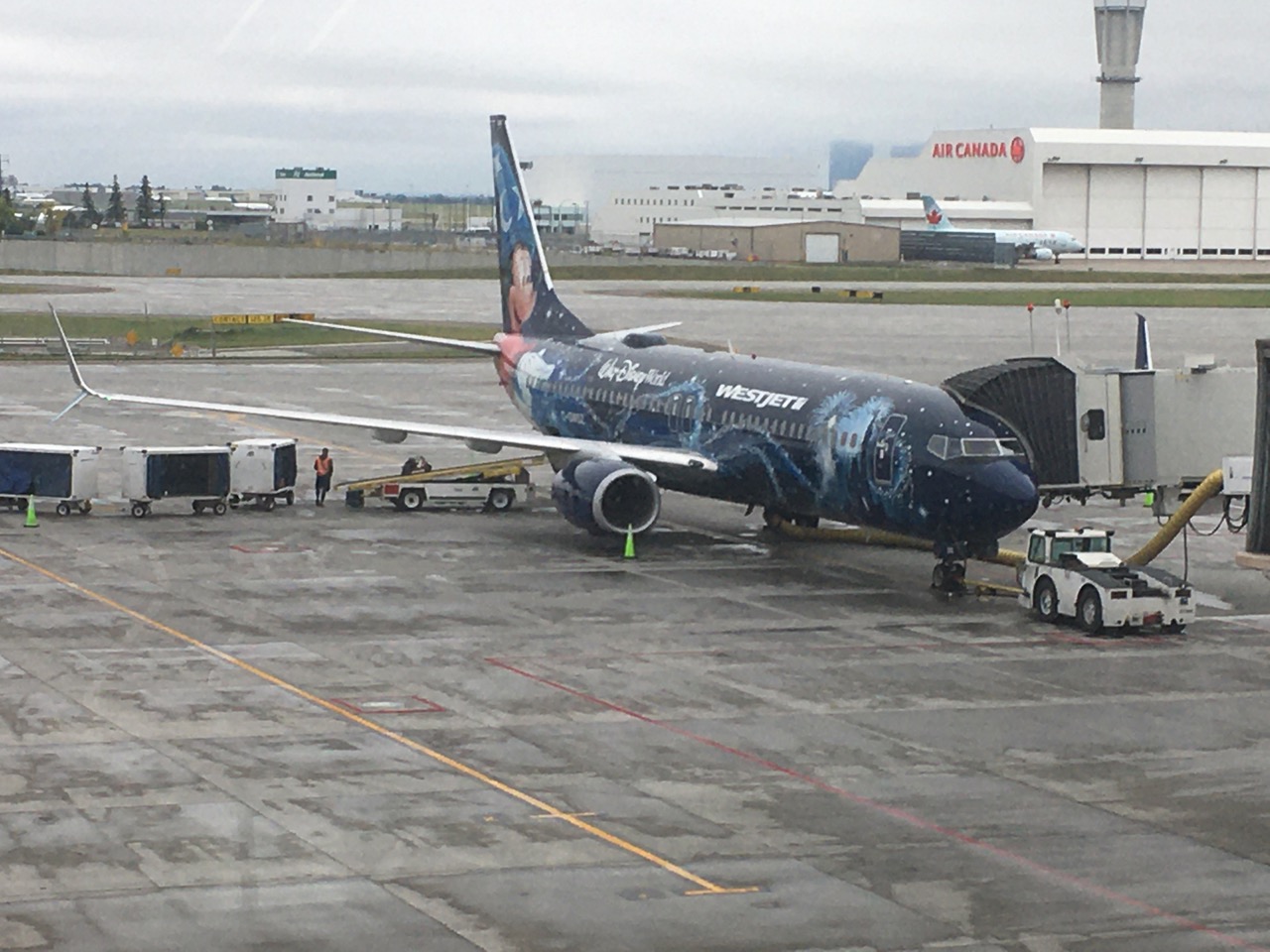 A bit of people watching provided entertainment prior to our boarding. Near our gate was Air Canada's 9am flight to Vancouver (aircraft was a Boeing 777). While sitting I watched several people approach the gate. A few arrived from a full running pace and were able to board without issue. While this occurred over the course of five to ten minutes, in between last minute runners, a passenger emerged from the jetway, scanned the waiting area and retrieved a pillow that they [presumably] dropped before boarding. The passenger retrieved the item and returned to the jetway for their flight. The final people watching group were those who were denied boarding as they were too late. Most individuals were humble — I couldn't hear the exchange with gate agents, however their posture and gestures gave me the impression the individuals were pleading their case to board. There was only one individual who appeared to feel that the aircraft was supposed to wait for them. Soon enough boarding for our flight began.
Flight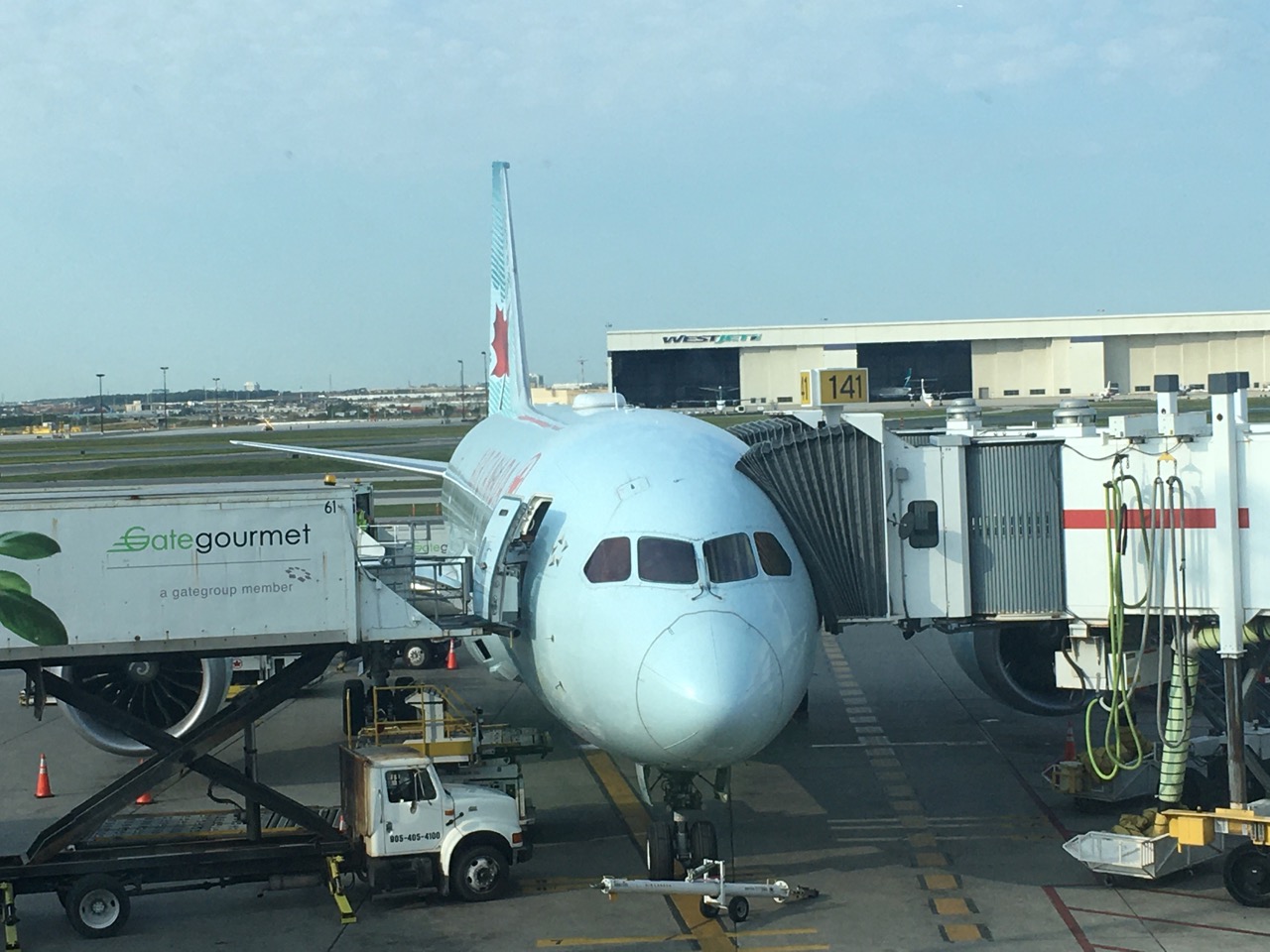 Air Canada AC139, Toronto to Calgary (YYZ-YYC)
Scheduled Departure 10:00
Scheduled Arrival: 11:54
Boarding was efficient, and my attempt to select seats near the back in the hopes of not having a middle seat passenger, didn't work out. The flight was full! I got to spend the 3 hour flight in the middle seat to ensure a stranger wasn't sitting between us for the flight.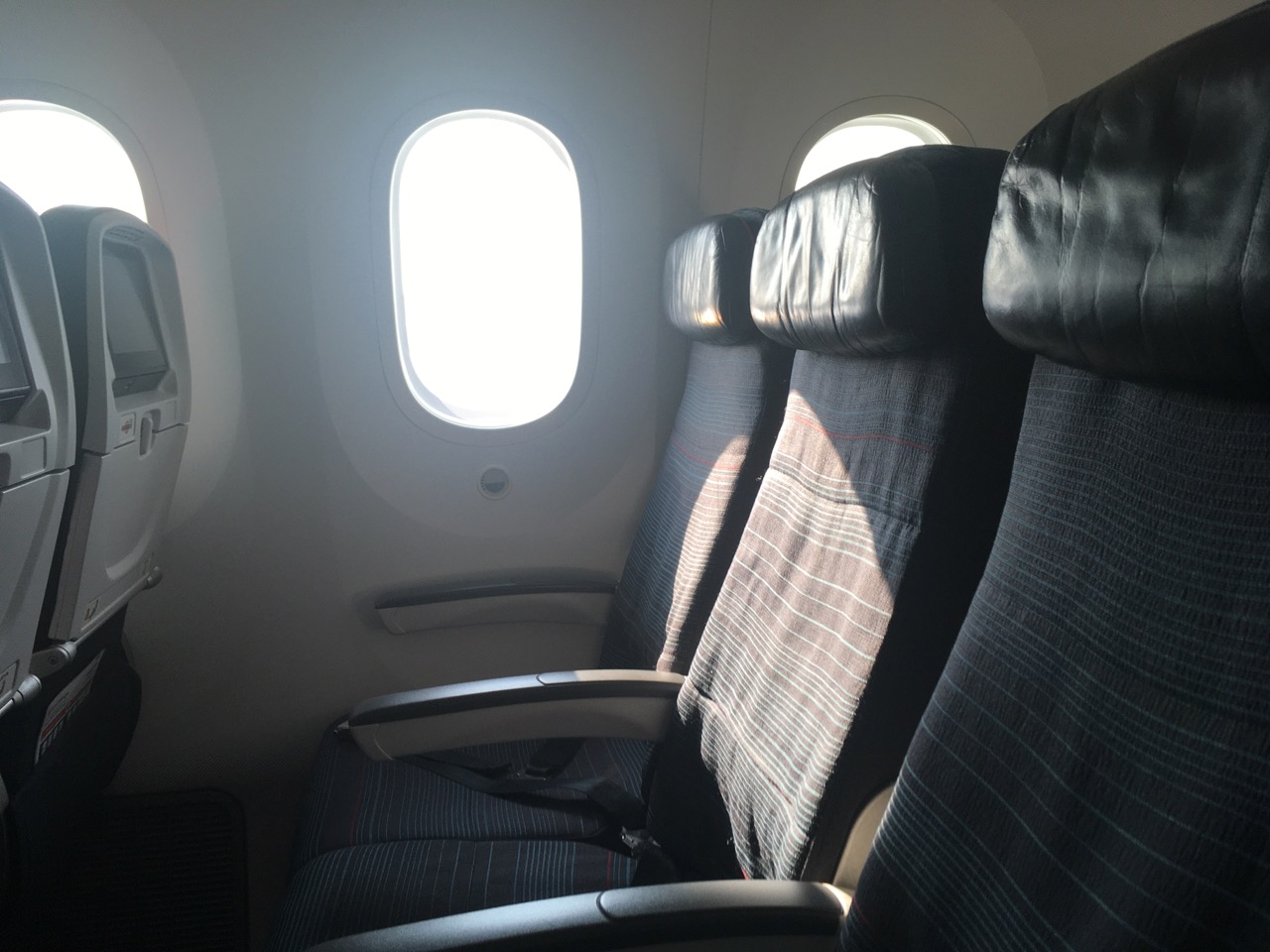 Another item I learned — select the language on the seatback entertainment prior to using any cleaning cloths. We didn't, and as a result, the touchscreen wasn't aligned. I'd press in the middle of the screen, and the cursor would appear at the bottom right corner. Once reset by a flight attendant it worked flawlessly and got a good chunk into a second movie before landing.
Captain for the flight was Steve (missed the first officer's name), and service director was John. Pushback was timely, and by 10:20 we were at the front of the line waiting for our turn to take off. Unlike last year, take off was similar to transatlantic flights, with a modest rate of climb.
An improvement from last year was that buy onboard service had returned. We skipped service as Little Miss had pre-packed sandwiches that were excellent and went well with complementary drinks during the flight.
Soon enough descent began, and we landed on time and parked at gate D88.
Key thing to remember — if your plane is parked in their neighbourhood of gates at Calgary International Airport, it's a long walk to baggage claim. Upwards of 10 minutes probably. Once we collected our luggage we made our way to the rental car desks.
Renting a vehicle was a big difference in a year — availability was scarce, but thankfully we had a reservation. Most importantly though, thanks to Little Miss, we ended up in a BMW 330i! Sweet!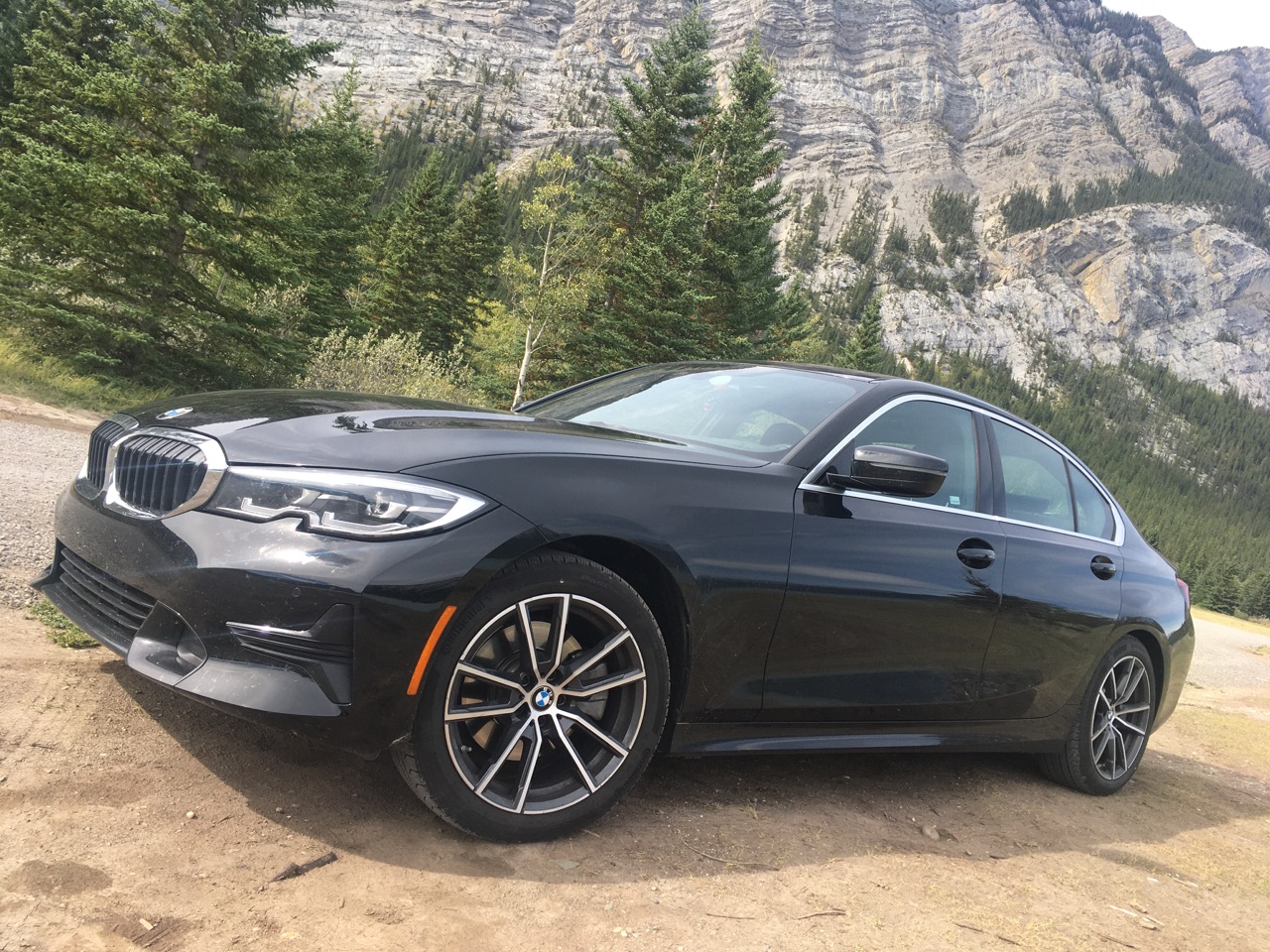 Now in the car, it was time to head to our first stop — Edmonton, just under 300 km north.
Explore other parts of this trip:
Part 1 – Flight Toronto to Calgary (this post)
Part 2 – Fairmont Macdonald, Edmonton
Part 5 – Food at Fairmont Gold, Fairmont Banff Springs Hotel
Part 7 – Banff National Park Sites
Part 8 – Fairmont Palliser, Calgary
Part 9 – Drumheller, aka Royal Tyrrell Museum
Part 10 – Calgary Airport Marriott