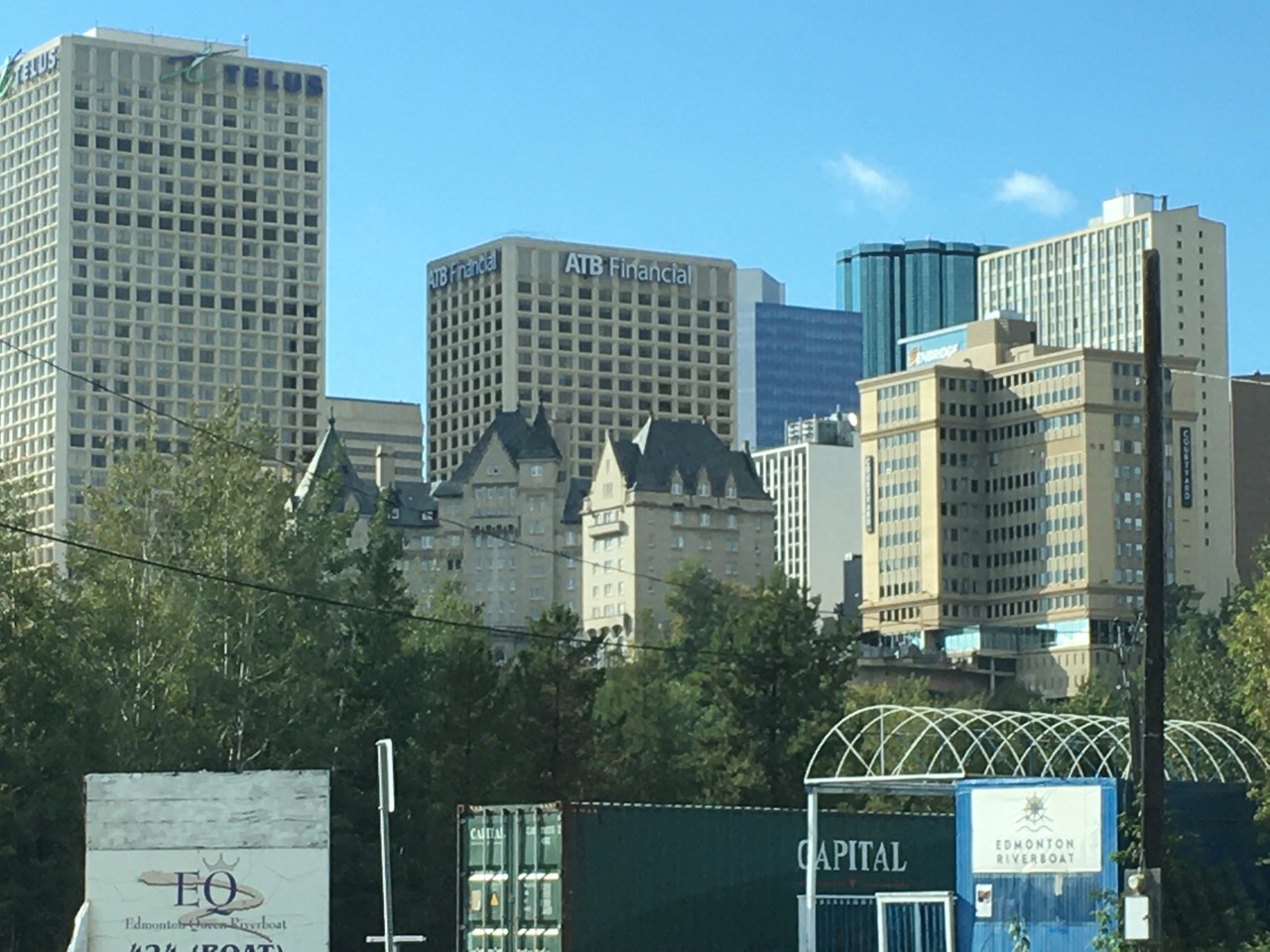 2021.09 – Fairmont Hotel Macdonald, Edmonton
After an uneventful three hour drive from Calgary International Airport, we arrived in Edmonton and easily found our hotel. Overlooking the North Saskatchewan River, it wasn't hard to miss.
Why the Drive? and why Edmonton?
I'm well aware there is Edmonton International Airport. During planning though, the additional cost of having a one-way rental between Calgary and Edmonton was high enough that it was easier to start & end the car rental in the same location.
Also, we chose Edmonton as there was a former classmate of Little Miss who lives in the city. From there it was easy to find things to see and do around the city.
hotel
Arrival was effortless as we left our vehicle with the valet, and had our luggage portered up to our room. Once up the stairs, the hotel had a smaller, more cozy lobby, when you compare it to Banff Springs Hotel, or Toronto's Fairmont Royal York. We were quickly assigned our room and made our way up.
Room
Here are pictures of the room, we had a southeast facing room near the elevators:
I didn't take any pictures of the bathroom, however it was in good shape, and I think this hotel has won the award of the highest water pressure from a shower head!
The hallway felt a lot like Chateau Laurier with similar decor (carpet & wallpaper).
Food
Based on what we had planned we only had one meal at the hotel, as we ended up having breakfast while we were on the go. We decided to have dinner in their main pub/restaurant, Confederation Lounge. Given the name, the artwork was an obvious choice for a hotel named in honour of Canada's first Prime Minister: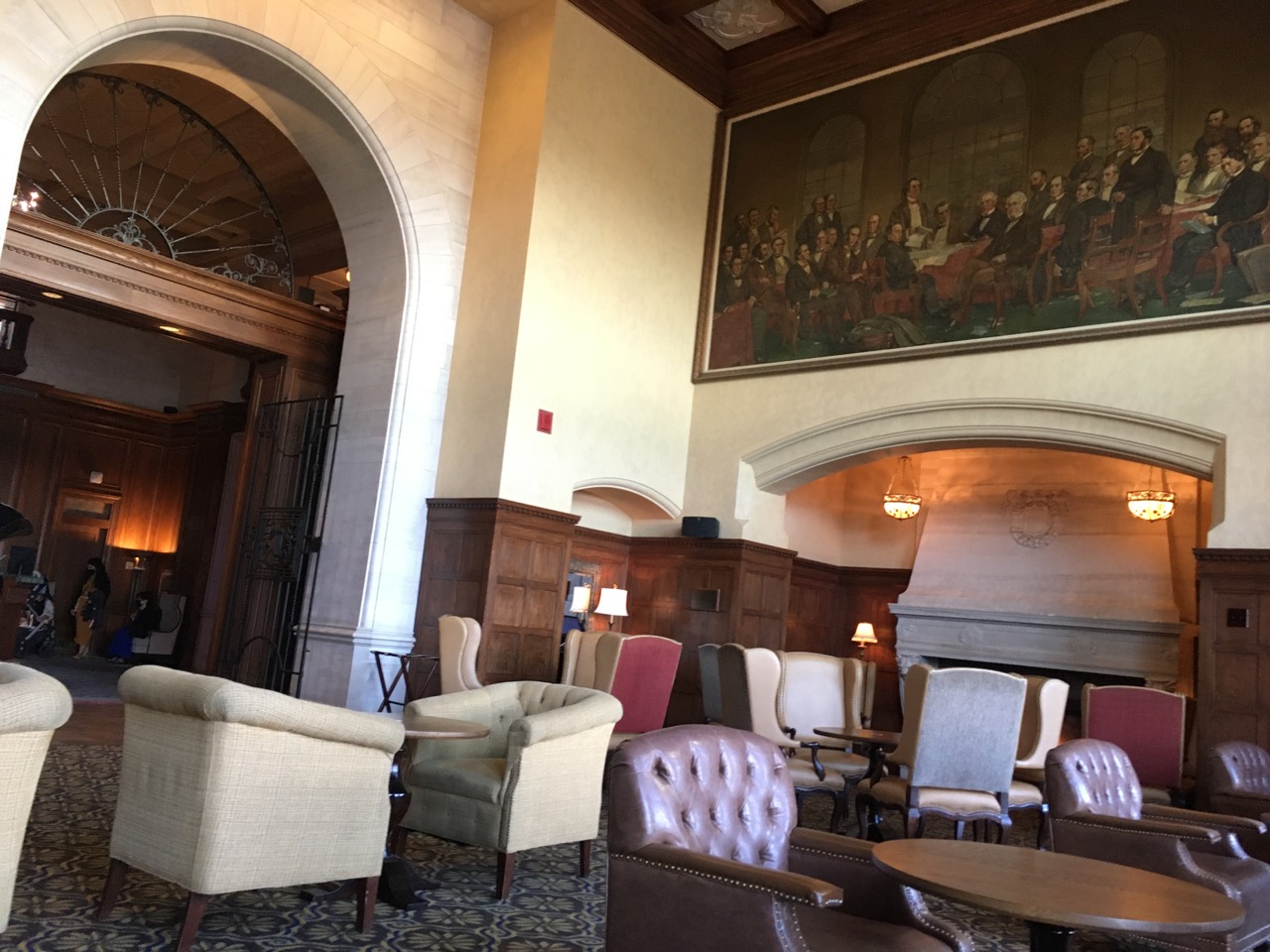 We shared a sampler of different meats. I cannot remember the exact items, however we definitely left full.
Overall, the hotel was great. Service was good, even with the windows open at night to get some fresh air, it wasn't loud facing away from downtown. Given the hotel's appearance it's a popular location for photography. We counted 3 brides being escorted around the hotel on Saturday afternoon for photos both inside and outside.
After our three night stay it was time to move onto the next hotel, but up next on the blog list — what we did in the capital of Alberta!
Explore other parts of this trip:
Part 1 – Flight Toronto to Calgary
Part 2 – Fairmont Macdonald, Edmonton (This post!)
Part 5 – Food at Fairmont Gold, Fairmont Banff Springs Hotel
Part 7 – Banff National Park Sites
Part 8 – Fairmont Palliser, Calgary
Part 9 – Drumheller, aka Royal Tyrrell Museum
Part 10 – Calgary Airport Marriott