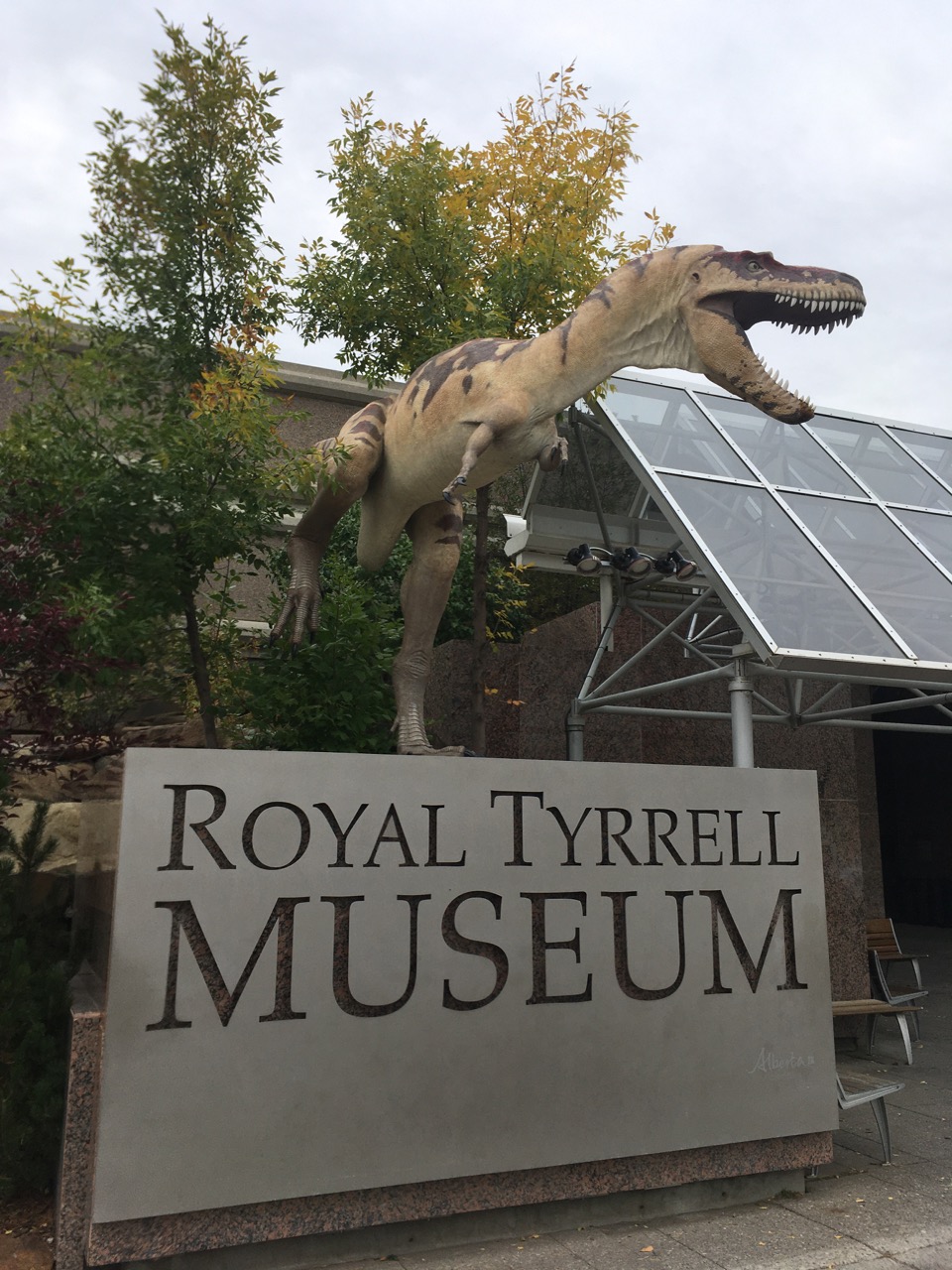 2021.09 – Dinosaurs, royal tyrrell Museum
For our final full day, we had a day trip out to Drumheller. This town is home to the majestic Royal Tyrrell Museum that is filled with Dinosaur fossils found throughout the province.
Drumheller
It's a small town that has everything you need. Upon entering the town it's obvious what is the major draw based on their sign: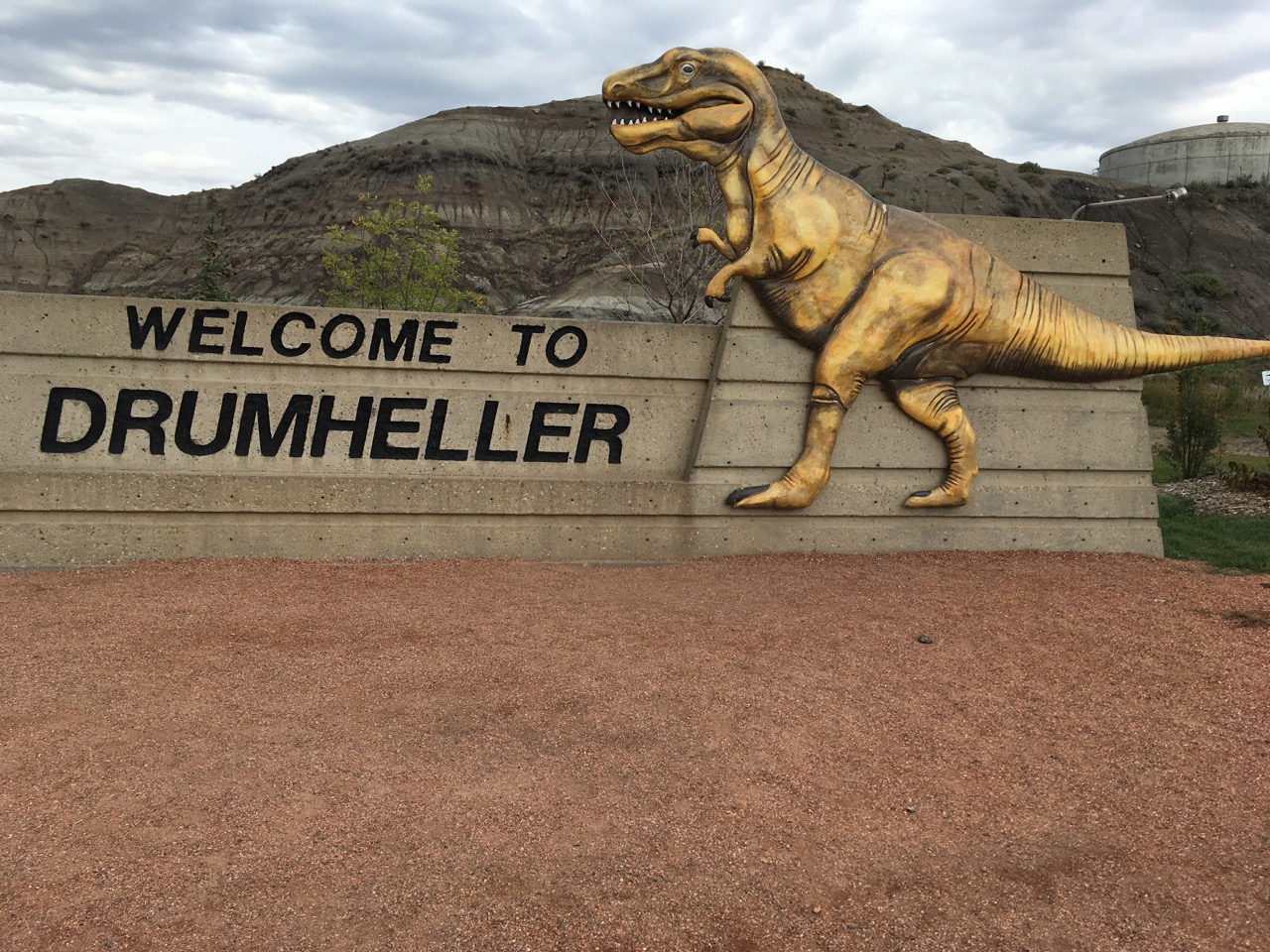 We immediately headed to the museum that is located on the north-western edge of the town.
Dinosuars! Royal Tyrrell Museum
Alberta has many abundant things, including fossils.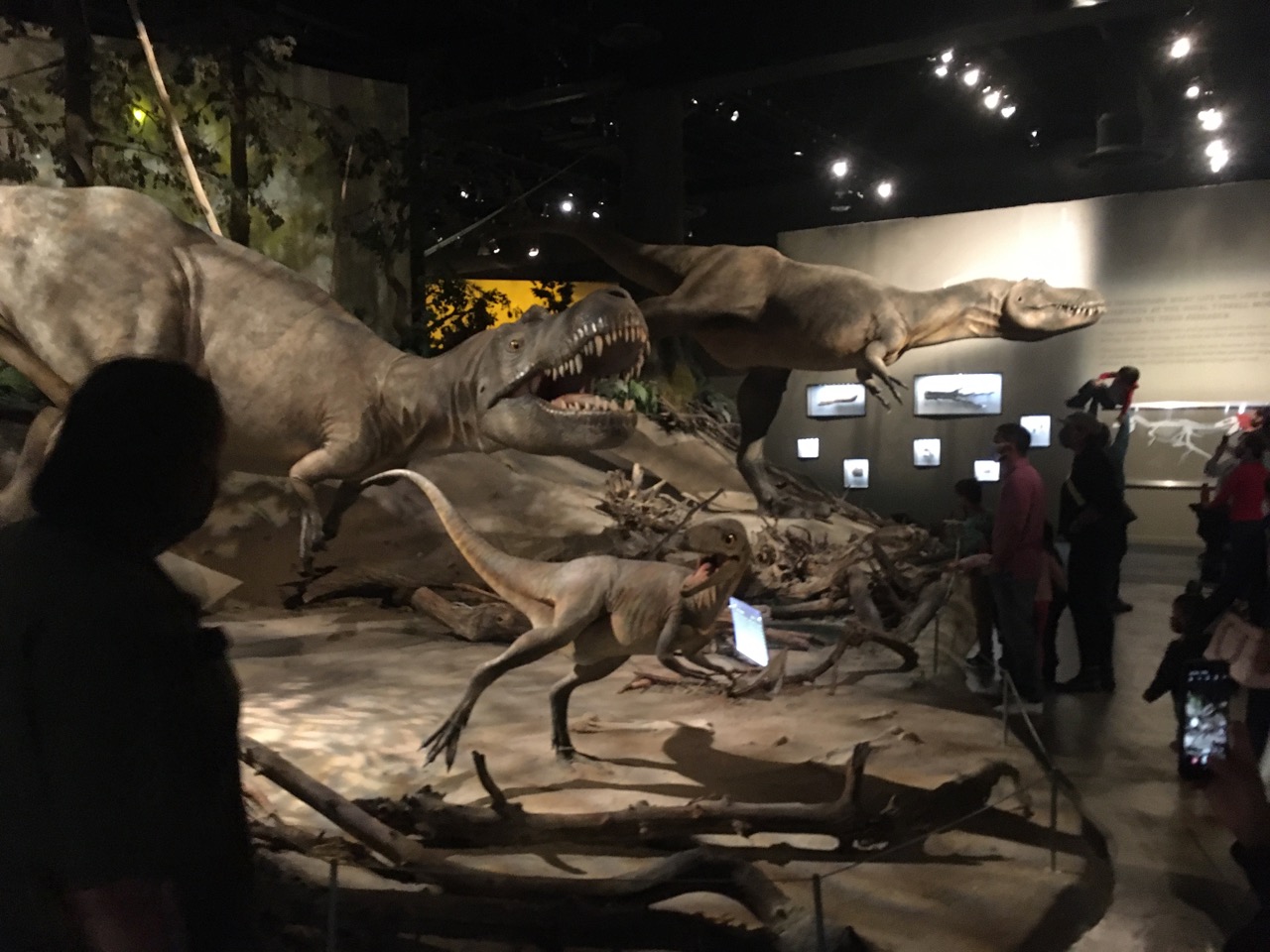 Fossils are so easily discovered that there is a provincial law that requires any work on the land requires a palaeontologist to be available in case anything of potential interest is found. At each fossil display, the location of the find is noted, and the museum has examples found throughout the province.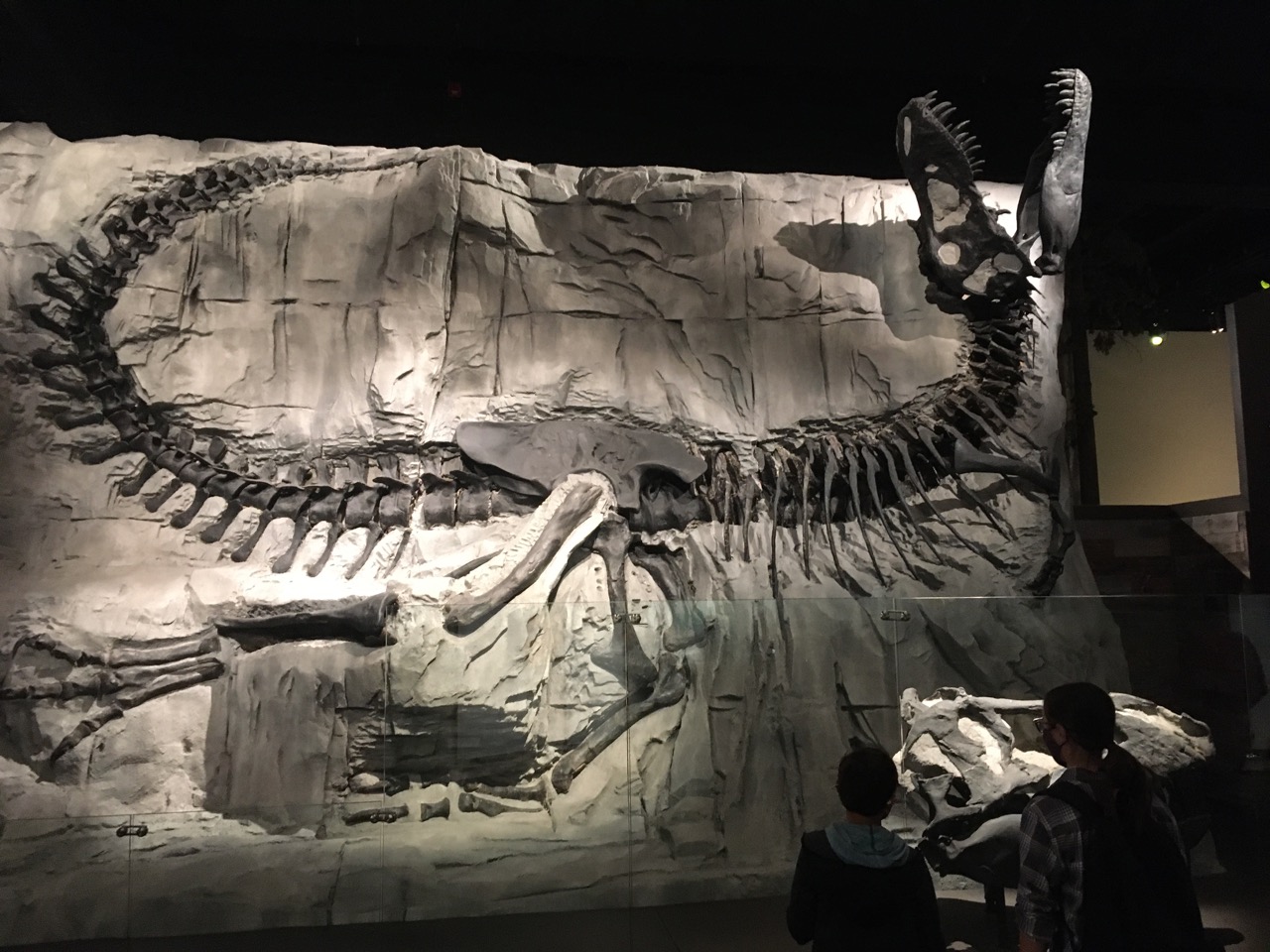 Building a road? Found something! Building a house or barn? Found something. Building a mine, gravel pit, well you get the picture how these fossils were discovered. Found in all manner of activity they are brought to the museum and carefully cleaned, and catalogued.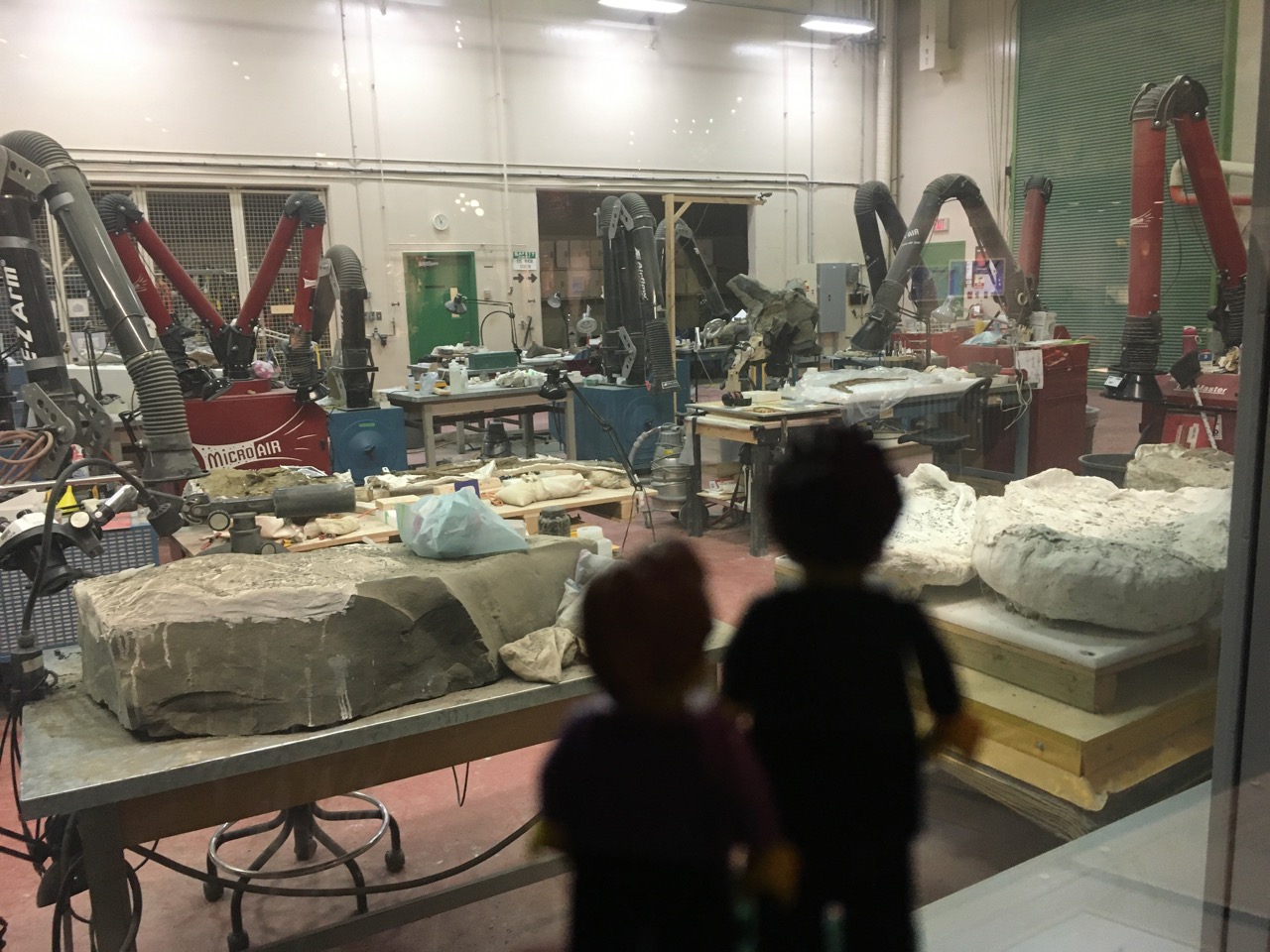 They even have a view into the area where this work occurs.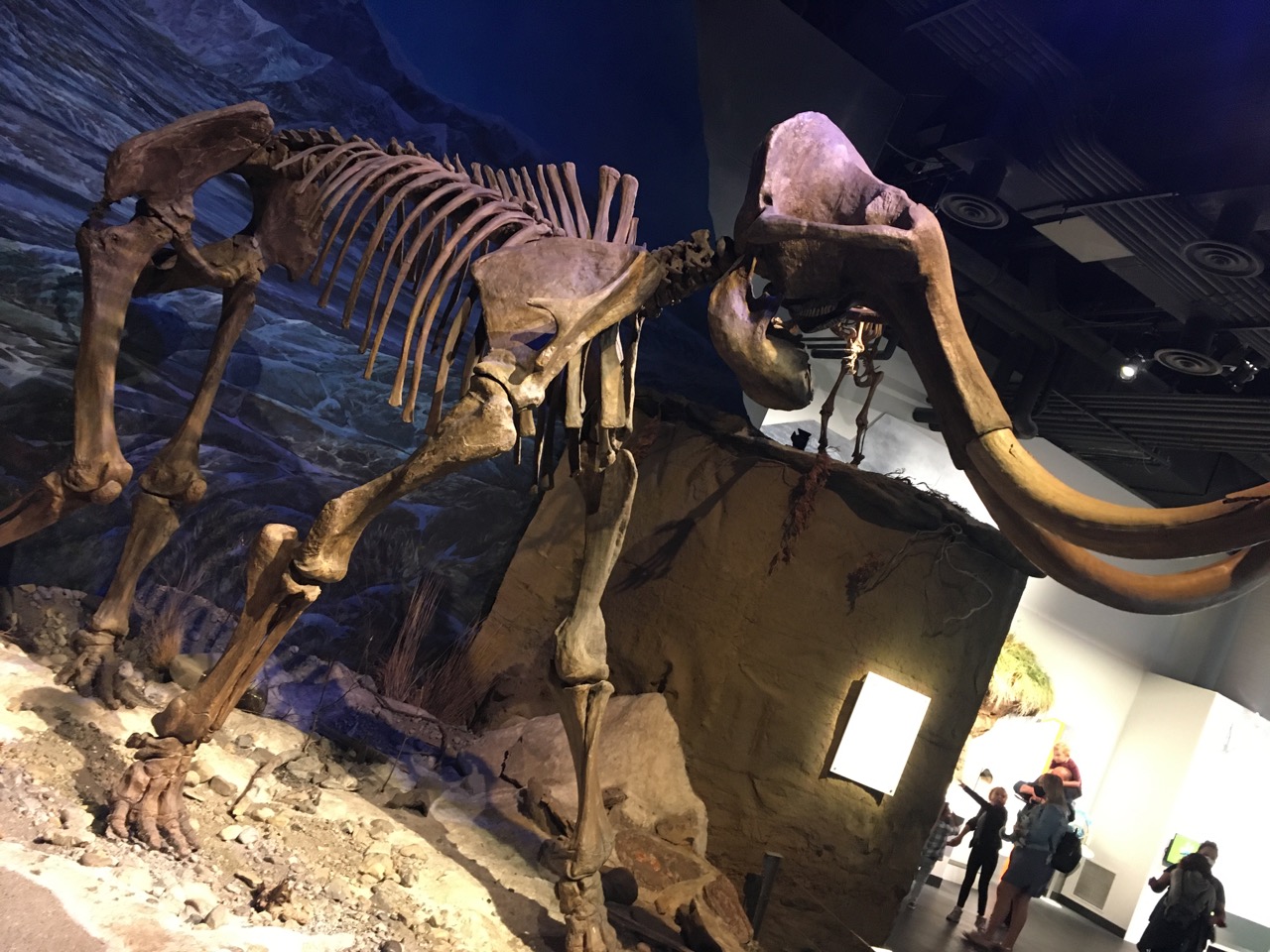 The museum even has an example of a Woolly Mammoth!
After a tour of the museum, we stopped by the gift shop before heading to the second item to visit in Drumheller, Hoodoos!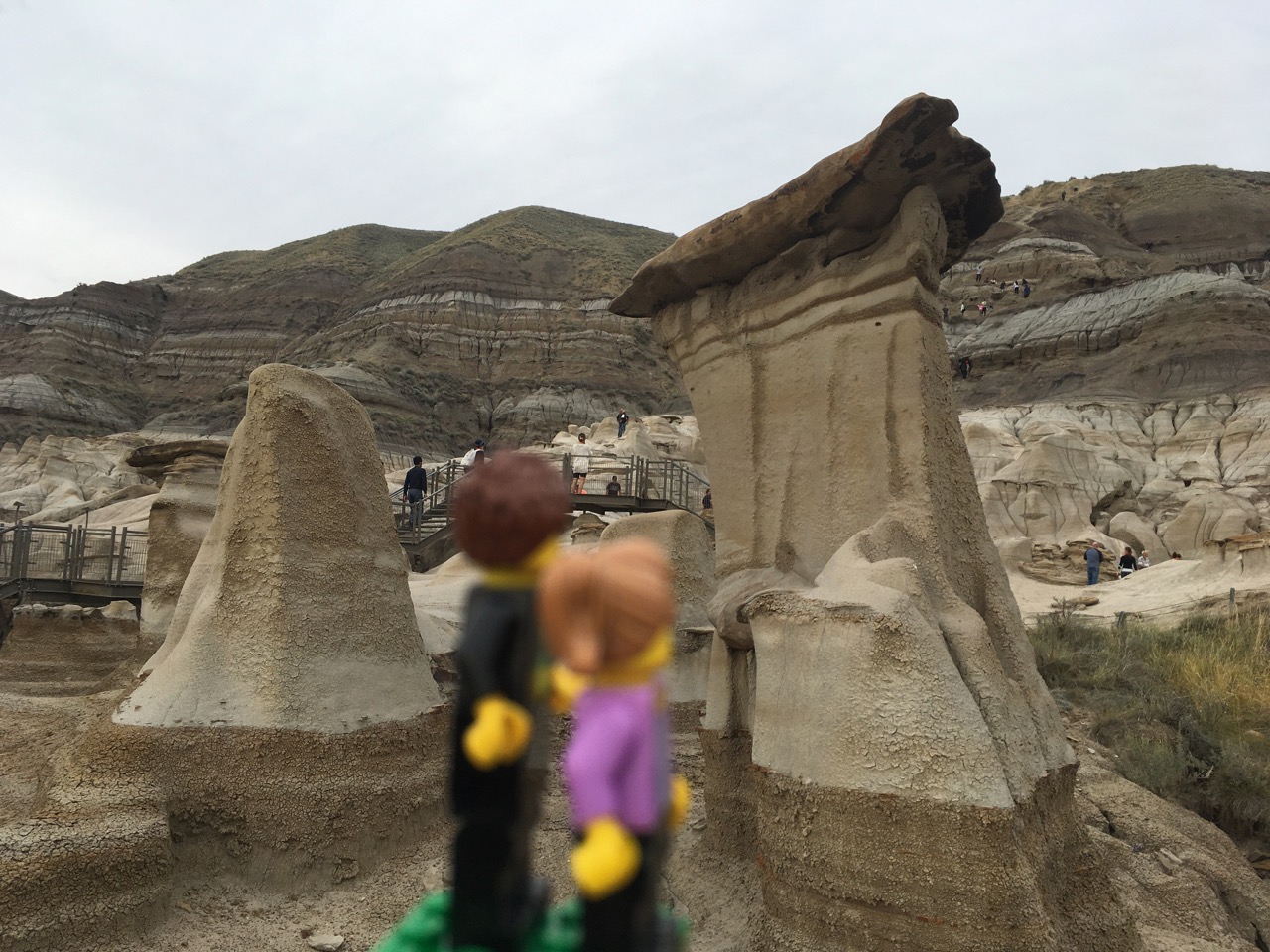 A few minutes outside of town are the Hoodoos. A series of rock formations, we stopped by and took in the view before we headed back to Calgary to spend our final night in a hotel near, well at, the airport.
Explore other parts of this trip:
Part 1 – Flight Toronto to Calgary
Part 2 – Fairmont Macdonald, Edmonton
Part 5 – Food at Fairmont Gold, Fairmont Banff Springs Hotel
Part 7 – Banff National Park Sites
Part 8 – Fairmont Palliser, Calgary
Part 9 – Drumheller, aka Royal Tyrrell Museum (this post!)
Part 10 – Calgary Airport Marriott