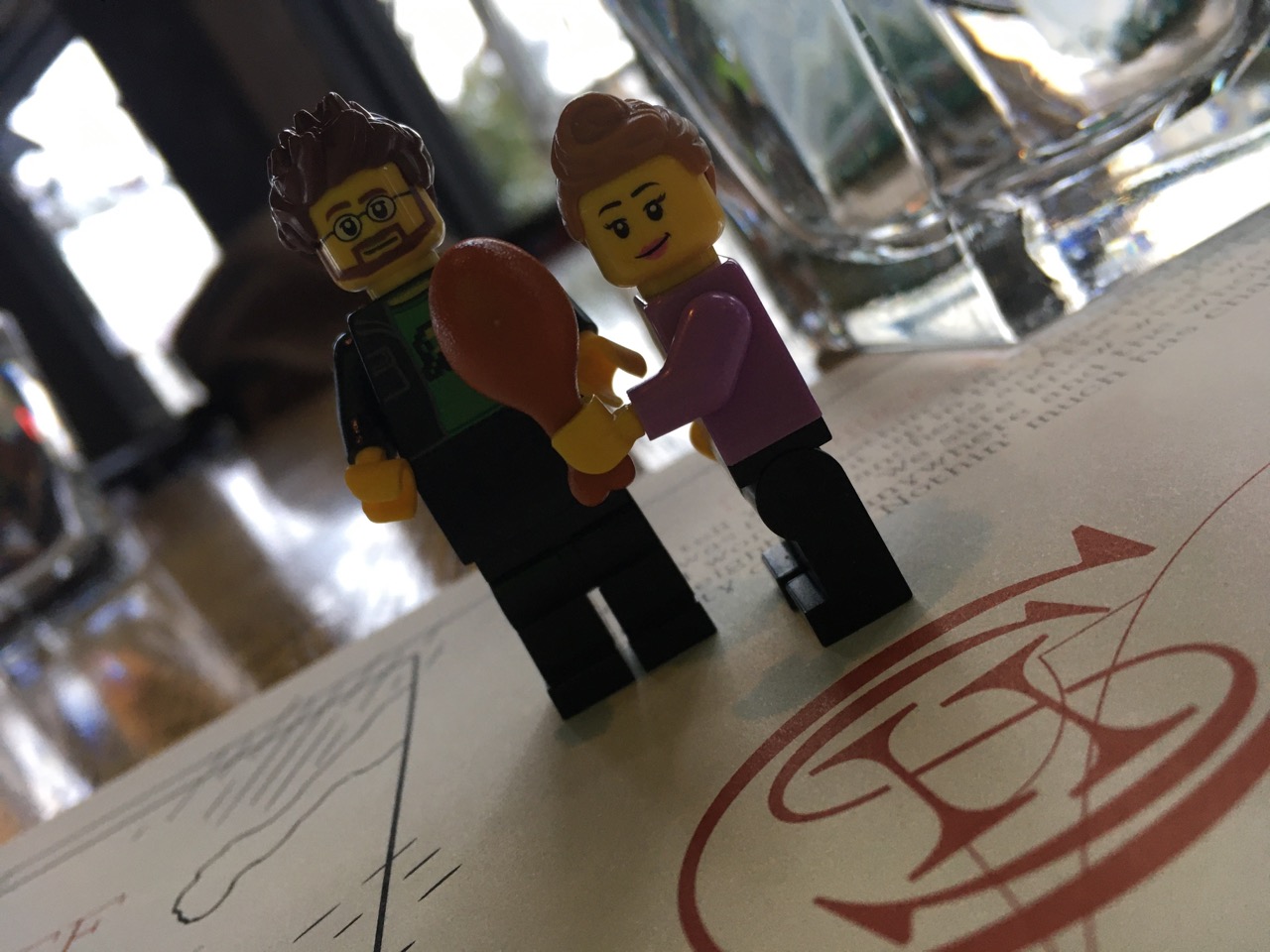 2021.09 – food in Banff
Part of the appeal to return to Banff was not only the accommodations, but also the food! We never left a meal hungry while we stayed here.
More Food?
Yup! We really enjoyable our food selections in Banff. As a resort town there is almost everything on offer from McDonalds, and Tim Horton's to chains such as The Keg, to higher end places. On one evening we met up with friends (they live in Calgary) for a lovely dinner at Saltlik. Sadly, I didn't take any pictures of our meals there. Now onto the places where I did remember to snap pictures before enjoying the food!
Waldhaus
Back to the former clubhouse on the Banff Springs Hotel golf course. This time we enjoyed a Schnitzel and Apple Strudel for dessert.
This time around though we did make the trek back up the hillside to the hotel after our meal.
Chuck's steakhouse
Once I confirm to Little Miss that we'd be returning to Banff the first thing that she asked was "Can we return to Chuck's? I'd love more Waygu!" Request granted.
We almost weren't able to visit as upon calling they informed us they were short staffed, not taking any reservations, and had a private group coming into the restaurant. With a little persuasion by her, we were able to arrive shortly after they opened for dinner, ordered our food and were out well before the group arrived.
The Grizzly House
Oh, yes! We returned to the Grizzly house as well. The full meal we had can be found here. Here's the picture from dessert before I did my best to finish the chocolate and all the treats!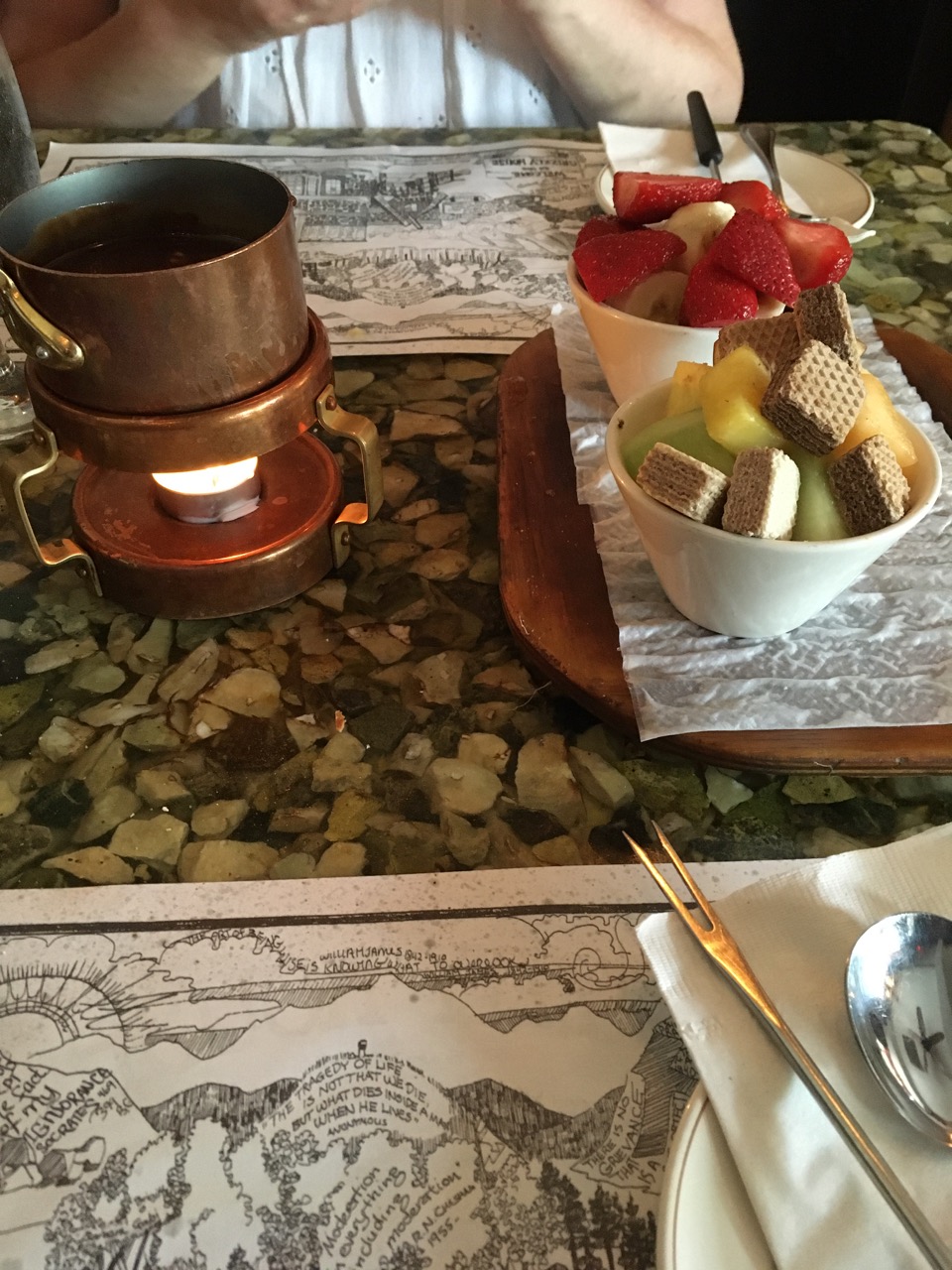 Our visit to Banff wasn't all delicious food this time around. We made time to explore some of the many sites at the park!
Explore other parts of this trip:
Part 1 – Flight Toronto to Calgary
Part 2 – Fairmont Macdonald, Edmonton
Part 5 – Food at Fairmont Gold, Fairmont Banff Springs Hotel
Part 6 – Banff Food (this post!)
Part 7 – Banff National Park Sites
Part 8 – Fairmont Palliser, Calgary
Part 9 – Drumheller, aka Royal Tyrrell Museum
Part 10 – Calgary Airport Marriott