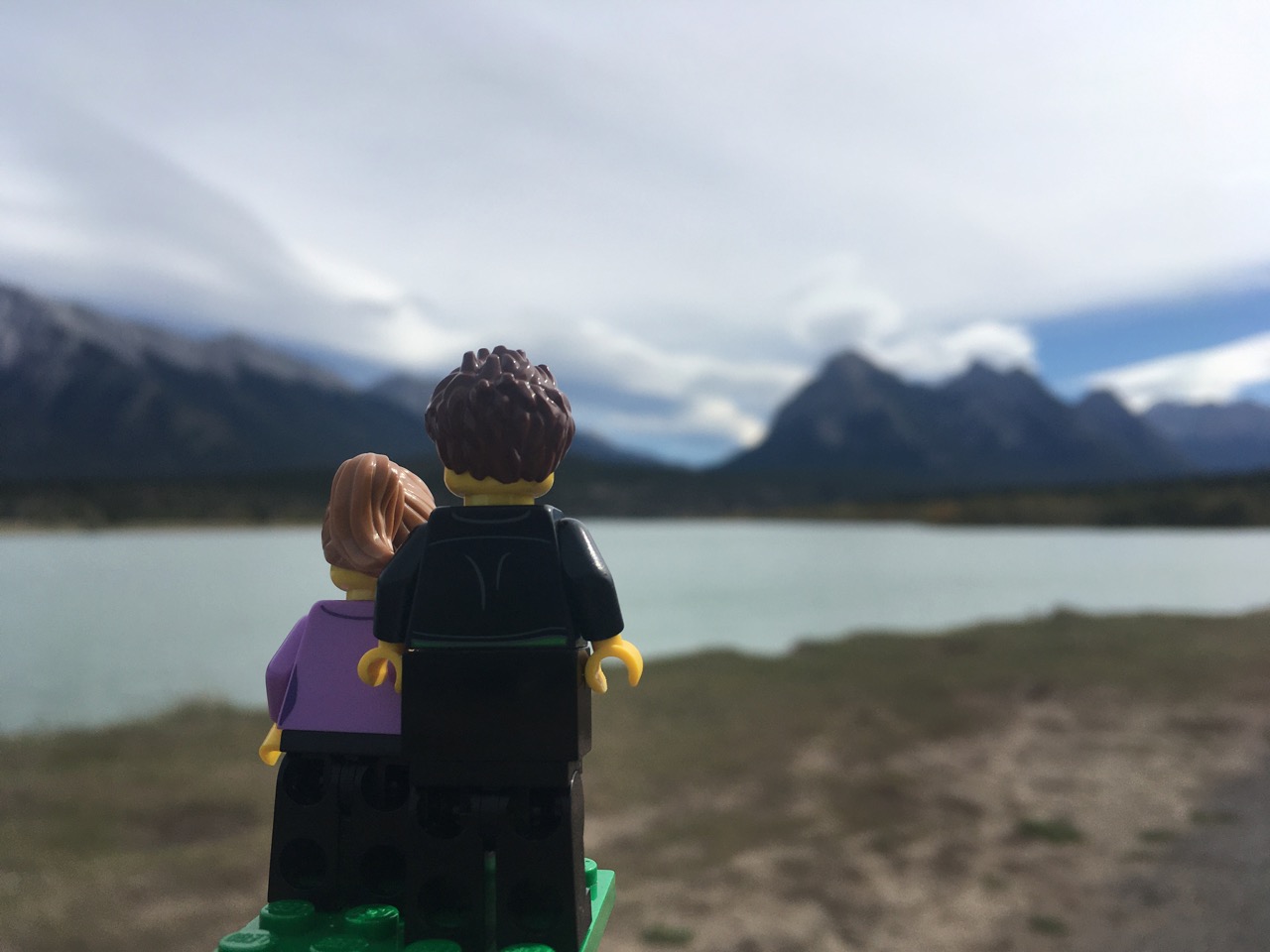 2021.09 – Edmonton to Banff
When looking at a map, there are three possible ways to get to Banff from Edmonton. We took the route that wasn't the longest, and was probably the least amount of traffic.
Routes
The fastest route according to Google maps was to drive south towards Calgary and take the Trans-Canada highway into Banff. Option 2, was a significantly longer distance in which the drive would be west to Jasper, and then south along the Icefields parkway that connects the two National parks. The final option, that was a little shorter in which upon arriving at Red Deer, to head west on highway 11. This route would have us enter Banff National Park at the Saskatchewan River Crossing and would provide us with approximately 80 km of the Parkway. We took this final option as I hoped it would be a less travelled route, and not be as long as the Edmonton-Jasper-Banff route.
Scenery
After our departure from Edmonton, the first few hours of our drive consisted of passing pastures, massive farms, and the occasional oil well pumpjack. Upon arriving in Red Deer, we started to head west. The farms and ranches continued until we arrived in Rocky Mountain House. It's a small town, and we took advantage of the many food choices to stop for lunch. Suddenly, the town felt like it was the border between farmland and forest. Upon leaving the town the farms had been replaced by forests, and hills appeared more frequently.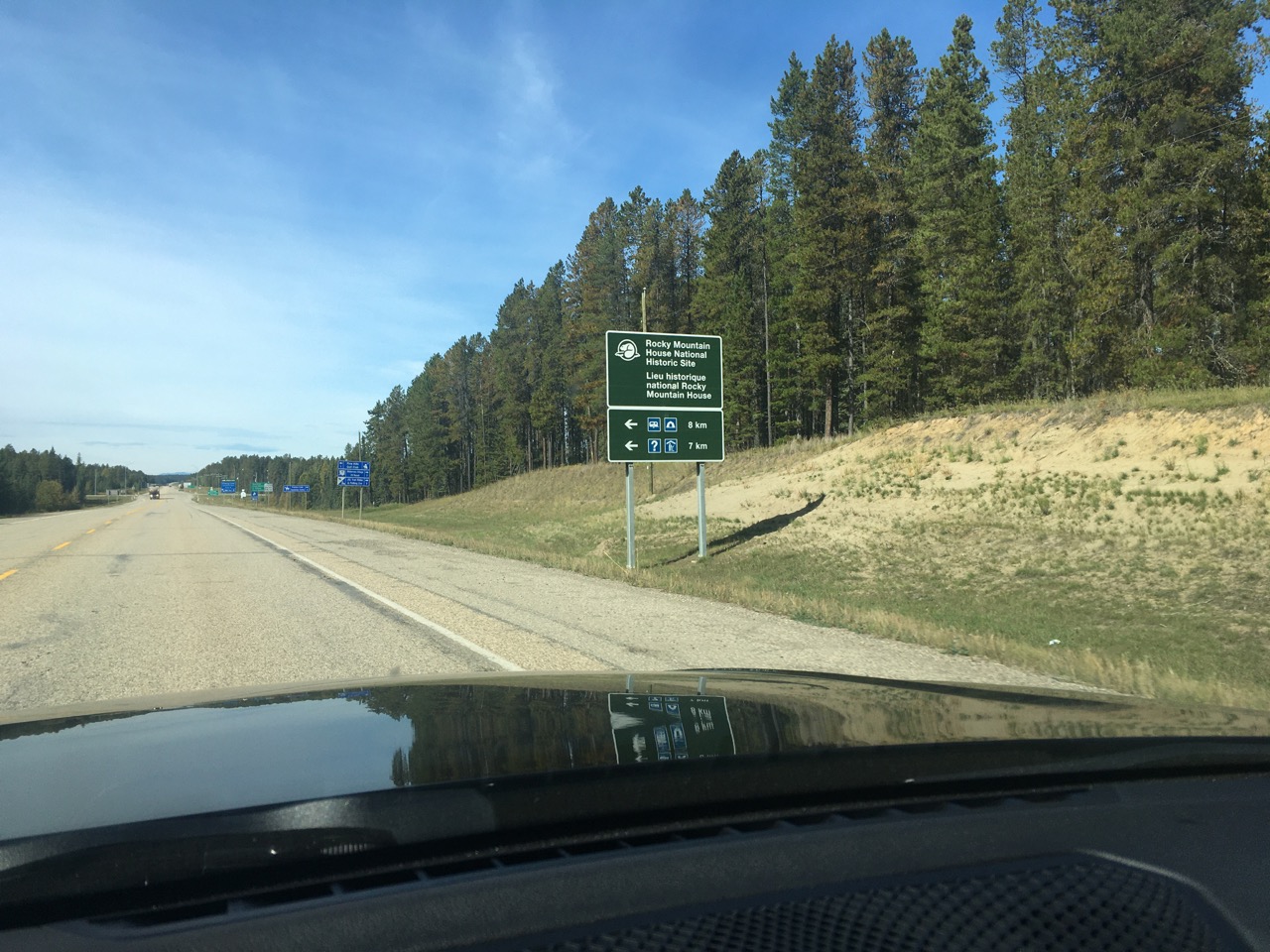 Driving west on highway 11 between Rocky Mountain House and Banff National Park, we passed many logging trucks, as well the feeling of being more remote was evident with the lack of housing, or any feeling of towns to villages along this route. The route though must be a popular camping region as we past several provincial campsites.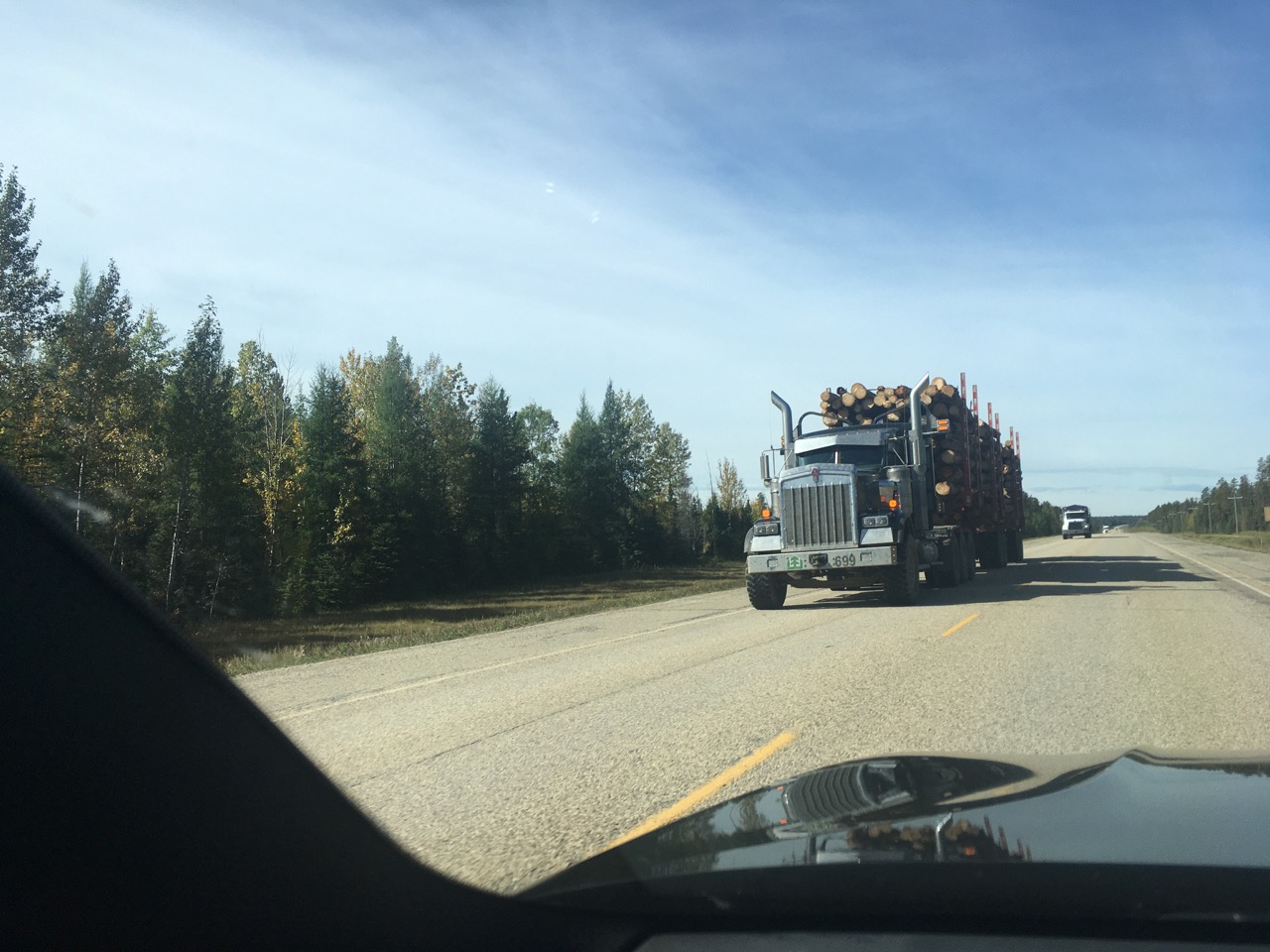 Prior to entering Banff National Park we came across this gorgeous lake. Stopping in one of the camping areas we stopped for a break to walk around.
Afterwards I found out that this is not a naturally occurring lake. Instead, this is the reservoir for a dam that was constructed decades ago. With mountain fed waters, the lake had the small shine that makes Lake Louise famous.
Upon entering Banff National Park we arrived at the Icefields parkway. This road connects Banff and Jasper National Parks. Beware though, due to it elevation, the ability to travel snow-free is restricted to only a portion of the summer (More on this road in our Banff National Park Sites". We arrived in Banff and easily found our hotel for the next three nights.
Explore other parts of this trip:
Part 1 – Flight Toronto to Calgary
Part 2 – Fairmont Macdonald, Edmonton
Part 4 – Edmonton to Banff (this post!)
Part 5 – Food at Fairmont Gold, Fairmont Banff Springs Hotel
Part 7 – Banff National Park Sites
Part 8 – Fairmont Palliser, Calgary
Part 9 – Drumheller, aka Royal Tyrrell Museum
Part 10 – Calgary Airport Marriott