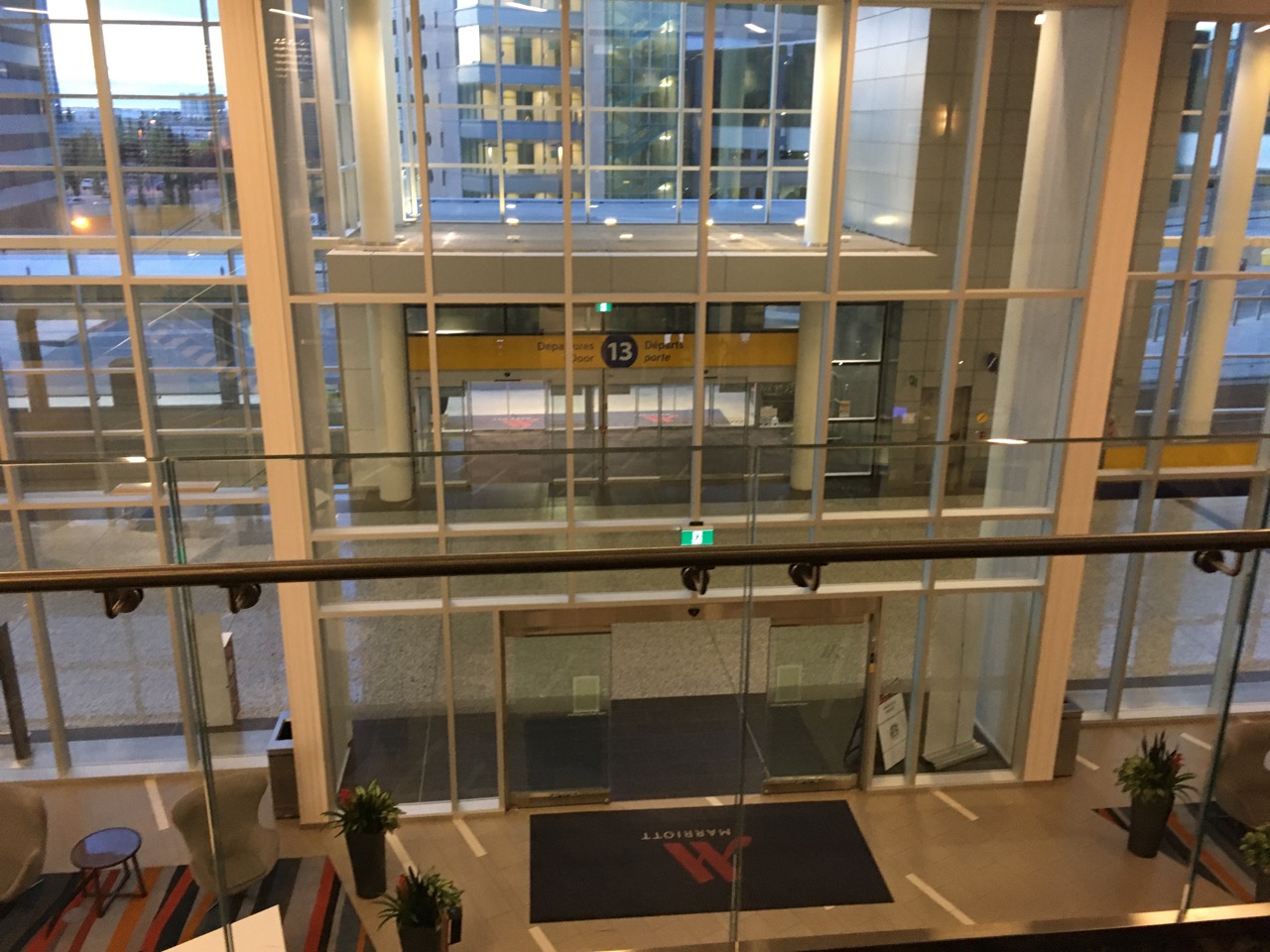 2021.09 – Calgary Marriott Airport Hotel
I wanted to make our trip to the airport as effortless as possible. So we stayed at the hotel that is part of the terminal of Calgary International Airport. Convenience can't be beat.
Entrance & Lobby
There is short term parking available to unpack your vehicle and head into the hotel on the departure level. As the hotel is part of the airport don't expect to be able to park for long. We didn't have that problem as the terminal was extremely quiet when we arrived in the evening.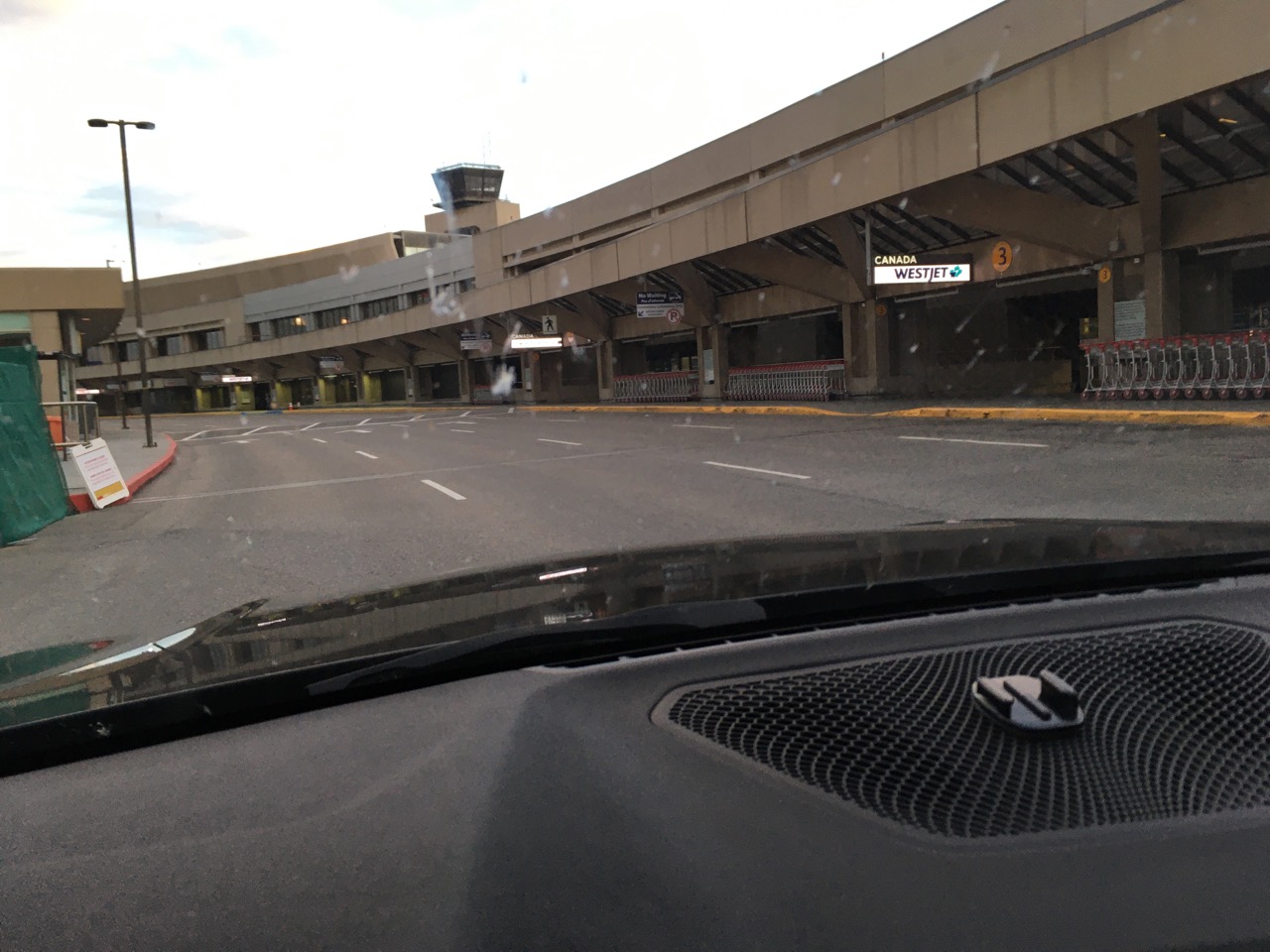 Selecting this hotel reduced the quantity of things to be completed on the day of our flight. With check-in complete, and the car emptied, I returned it to the rental return in the parking garage and made the short walk back to the hotel. Not a lot of flights were operating, even though the departure and arrival board appeared much fuller than Toronto's signboard from last year: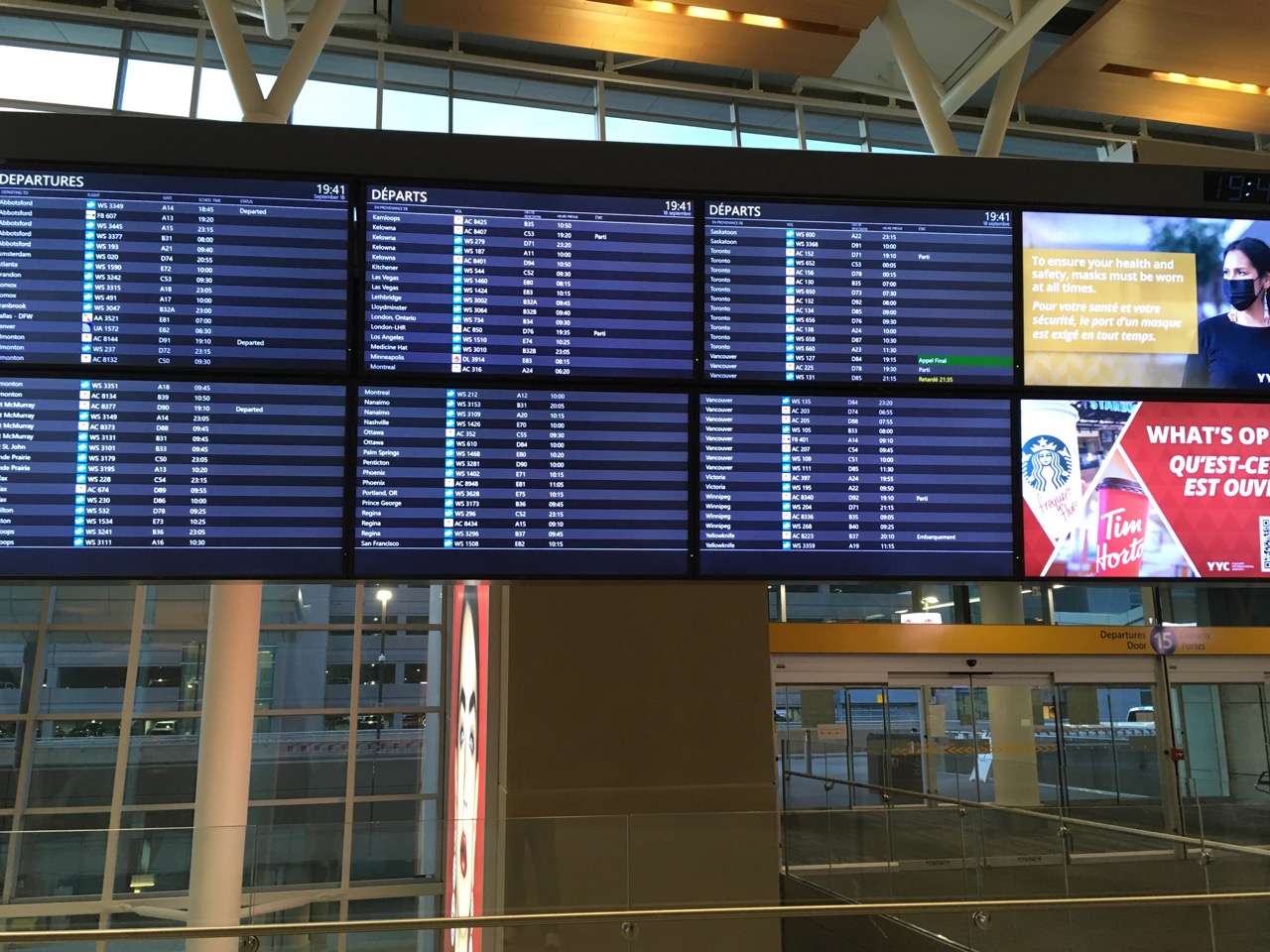 Check-in is directly in front of the doors under the upper level walkway. Check-in was quick and we found our room easily. There are multiple meeting rooms on the upper level and also was the level for the pool and gym. The hotel restricts access to guest areas by requiring your hotel card to open doors — make sure to have it handy if you going wandering around the hotel.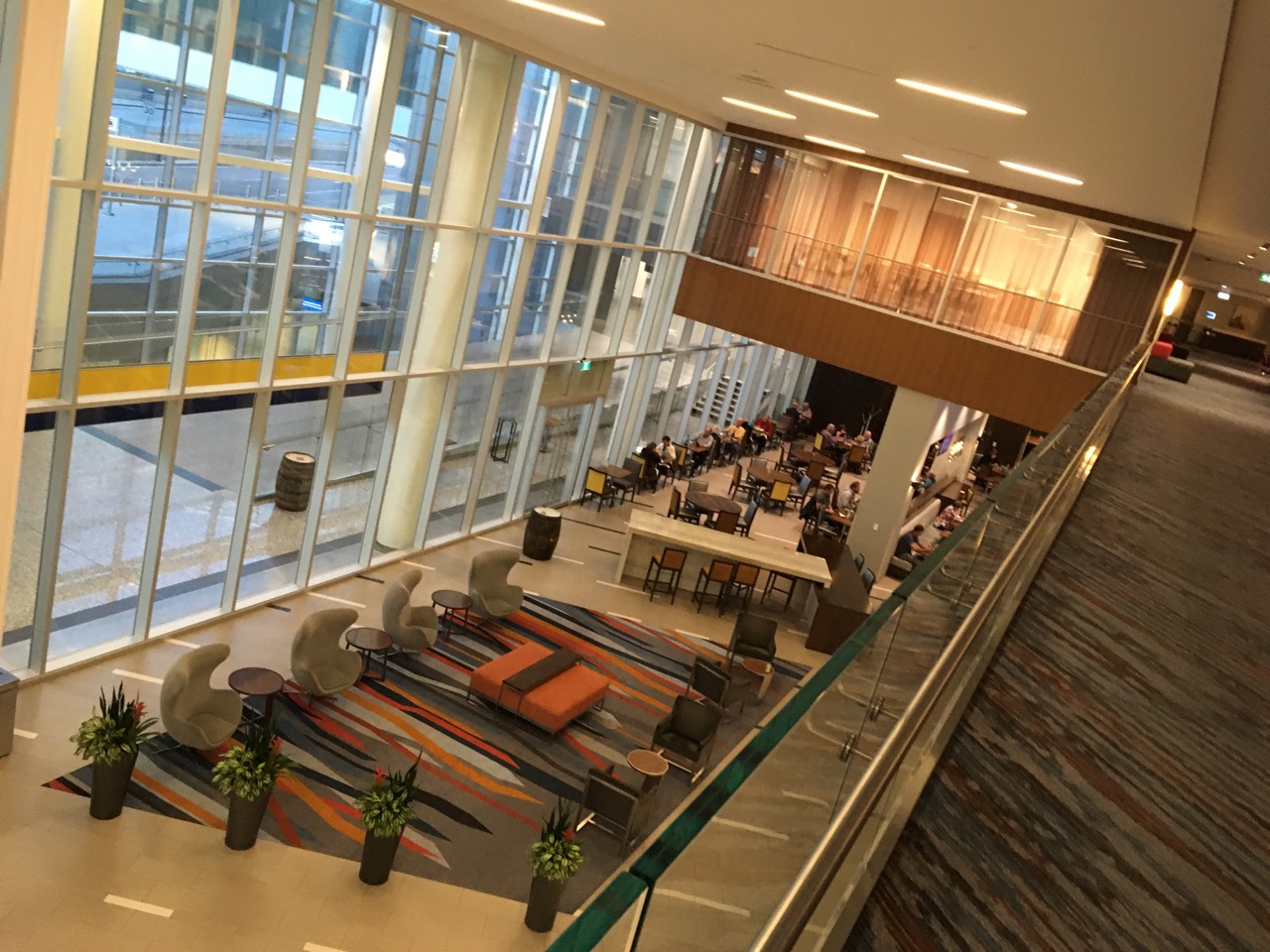 Amenities
For a hotel that is part of the terminal I was impressed with the amenities. There was an indoor pool and hot tub (in the back of photo):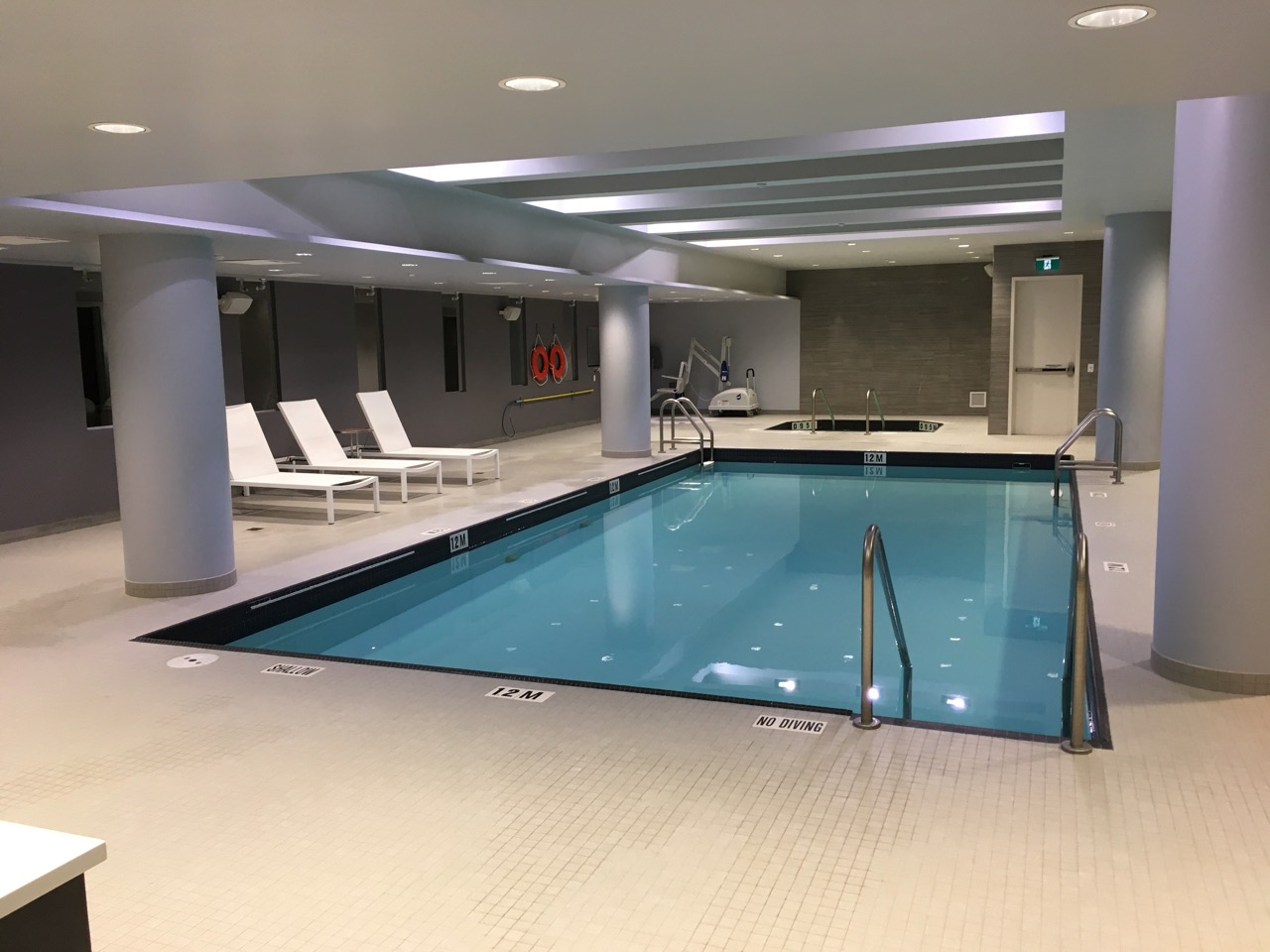 The gym had some nice views when you use the cardio machines.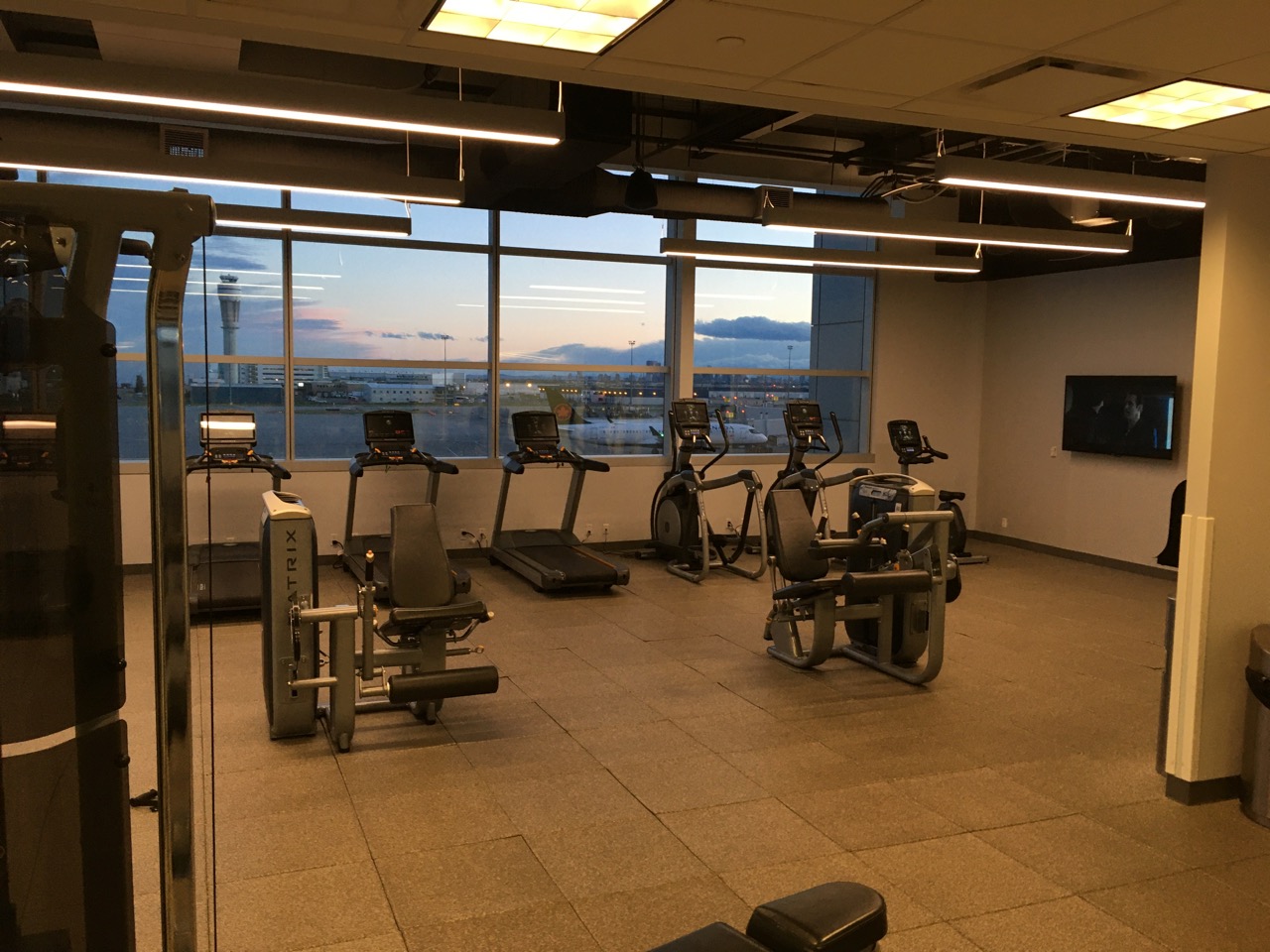 Other than a walk around the hotel we had a quiet night in. Hallways were nothing special outside of appearing in great shape.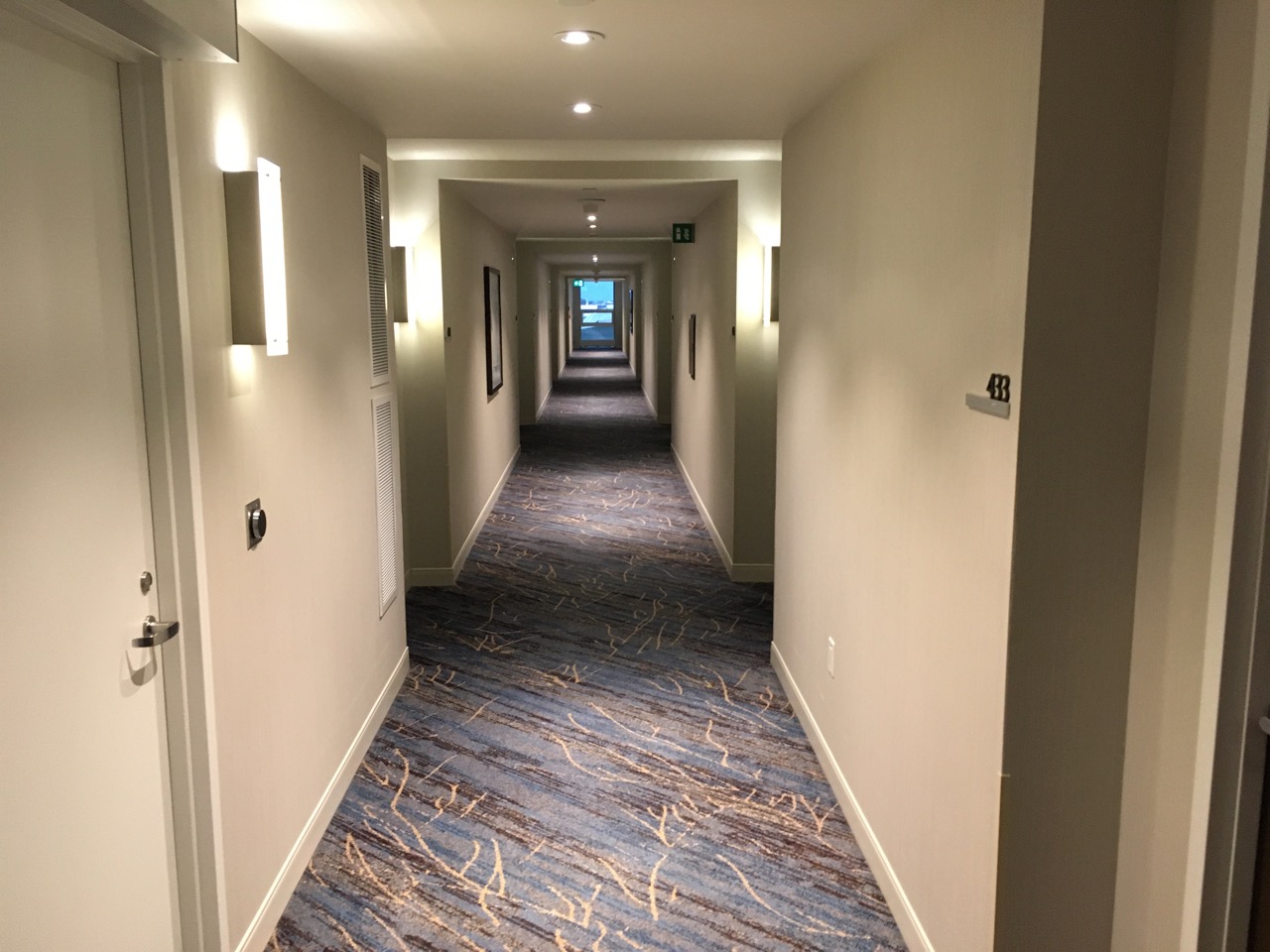 Room
We reserved a King room with a view. The view of the apron was good, however due to decreased traffic due to the pandemic, there was not a lot to watch.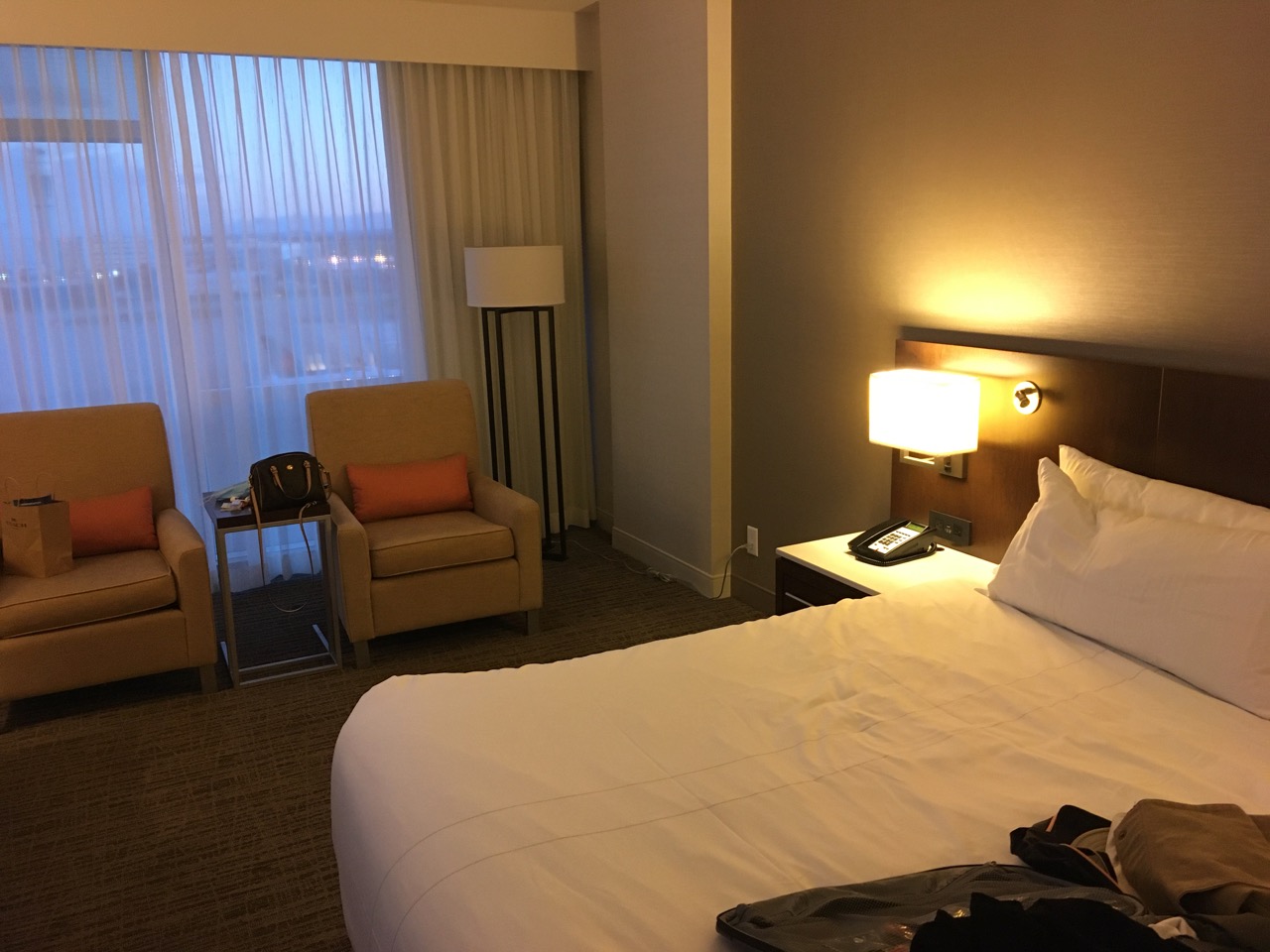 I found the chairs to be comfortable and you could easily move them to sit and stare out the windows if you wanted.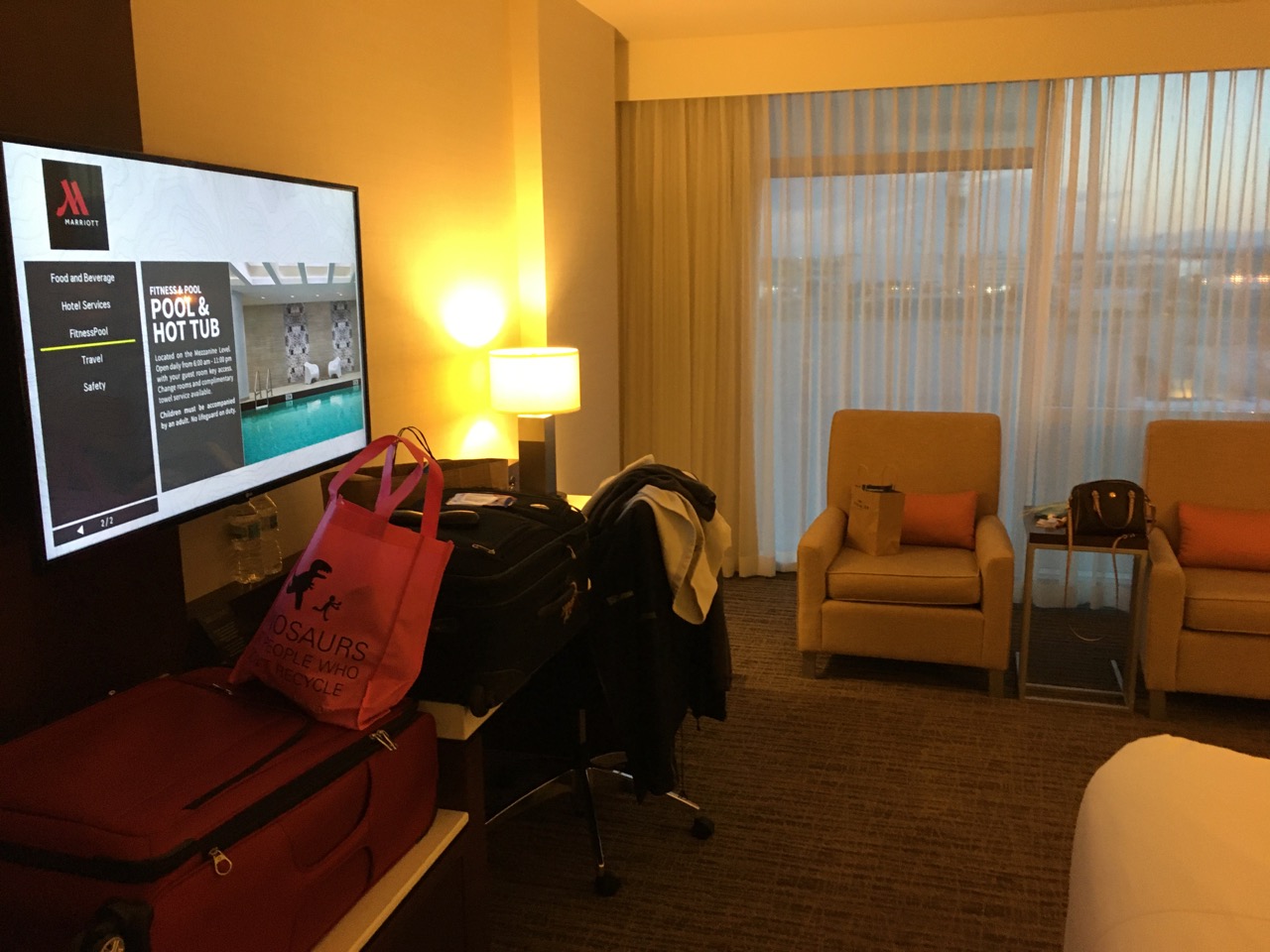 Bathroom was a good size with a large walk-in shower.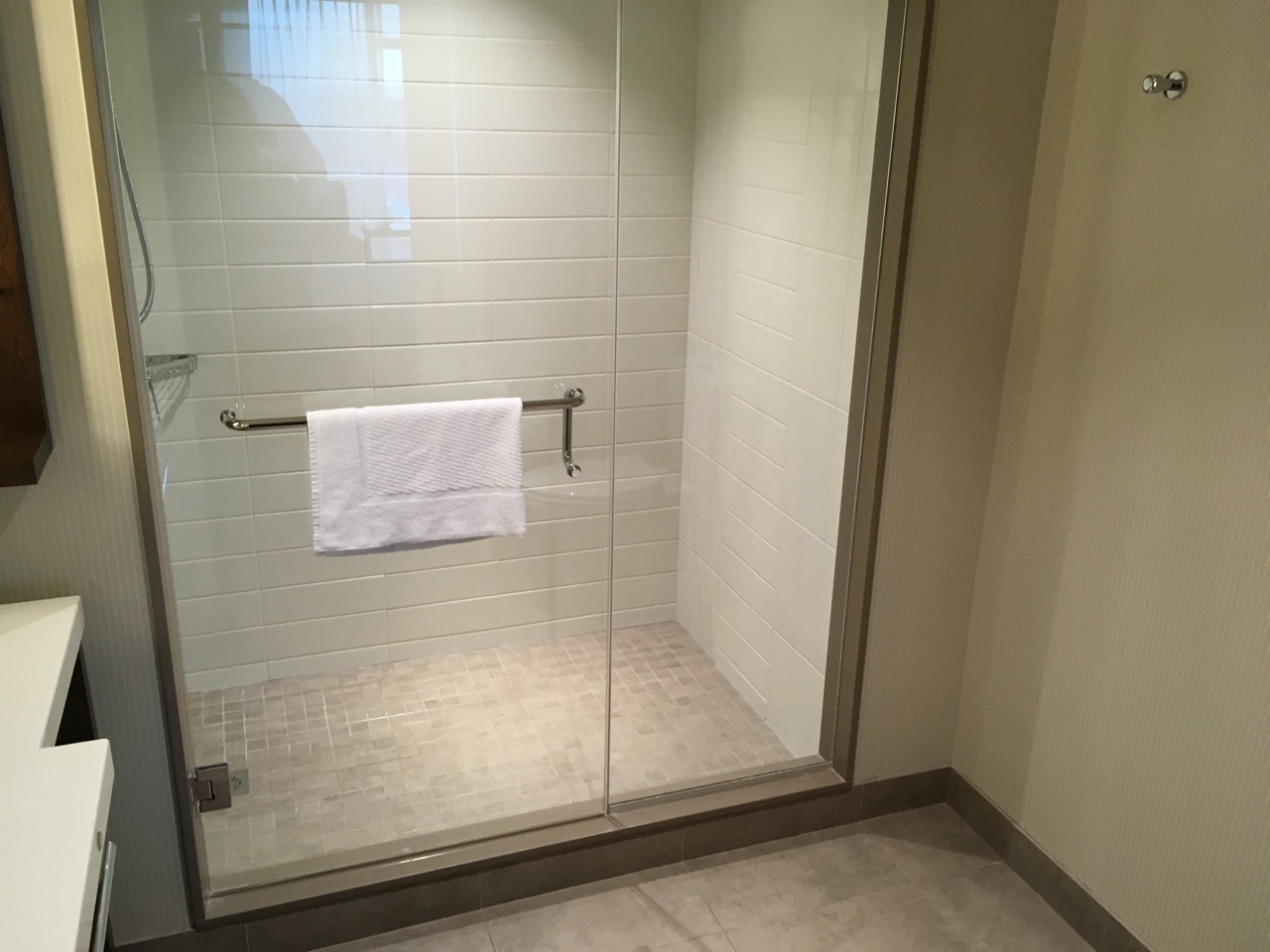 We didn't have breakfast as we didn't want to rush, and decided we'd grab food after security before our flight.
Check-out was quick and easy. And once leaving the lobby we were in the airport and a short walk to our check-in counter for our flight back to Toronto.
Explore other parts of this trip:
Part 1 – Flight Toronto to Calgary
Part 2 – Fairmont Macdonald, Edmonton
Part 5 – Food at Fairmont Gold, Fairmont Banff Springs Hotel
Part 7 – Banff National Park Sites
Part 8 – Fairmont Palliser, Calgary
Part 9 – Drumheller, aka Royal Tyrrell Museum
Part 10 – Calgary Airport Marriott (this post!)