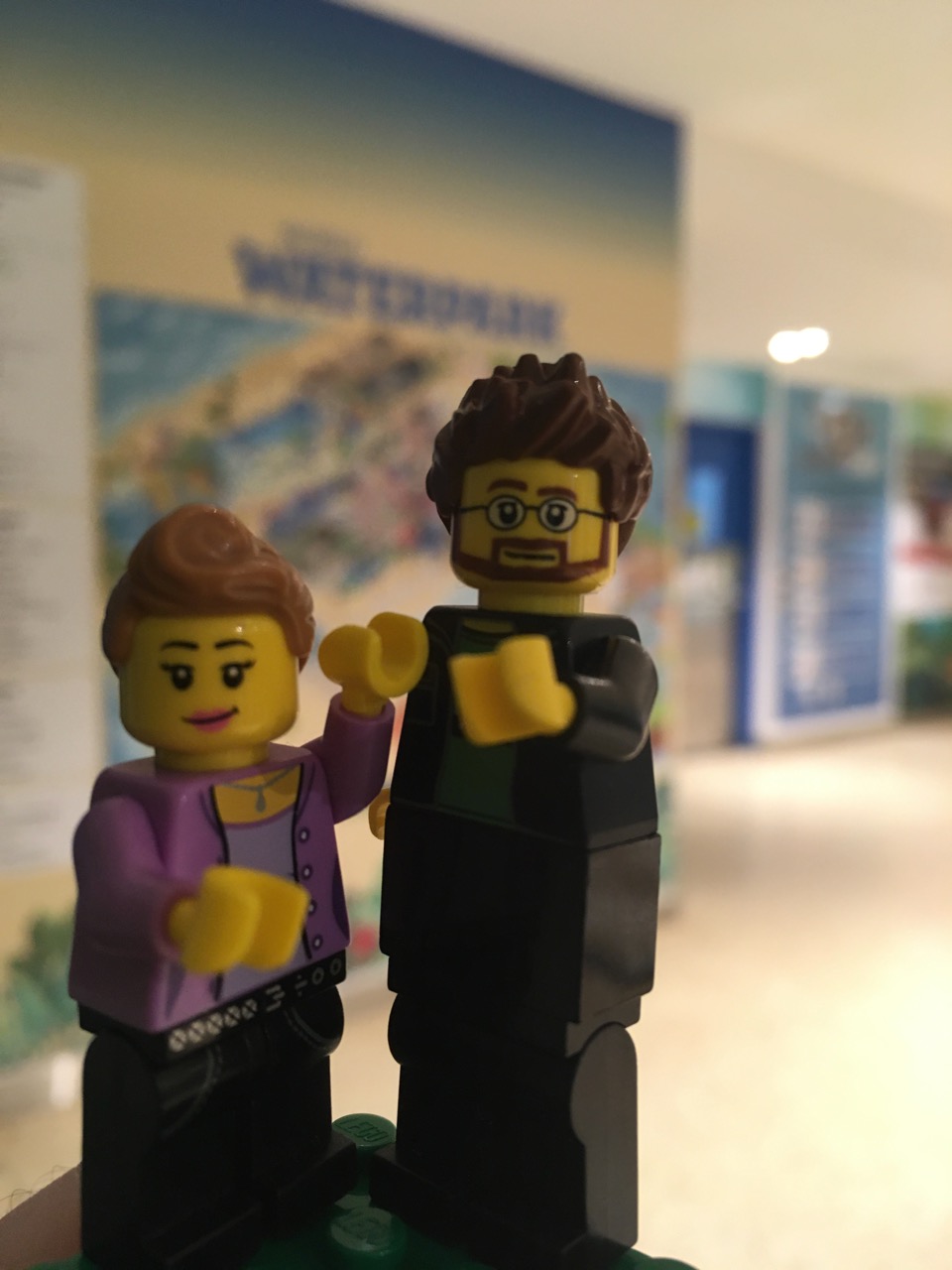 2021.09 – Things to do in Edmonton
One important note about visiting Edmonton, most galleries, and museums are closed on Mondays. That resulted in us trying to do a lot one day, and then having a leisurely second day. Totally worth it, when on vacation.
Reynolds Alberta Museum
Okay, this place isn't in Edmonton, it's south of the city in Wetaskiwin. The tagline for this museum is simple enough, "Celebrating the Spirit of the Machine". This is a great place to see the many facets of machinery with a focus on what has been seen and used in Alberta.
Combine harvesters? Yup. Classic motorcycles, and cars? Yes, and yes. Planes? Of course. The museum did an excellent job integrating the history of the province with the many vehicles and pieces of machinery on display. One vehicle that caught my attention was this vehicle used for the Royal visit in 1939:
Muttart Conservatory
This is easy to find — look for the giant glass pyramids near the North Saskatchewan River. The Conservatory bills itself as one of Canada's largest indoor botanical gardens. With it being a collection of four pyramids connected underground, this place provides the opportunity move between climates effortlessly. Although weather was great during our visit, a part of me wondered, how many visitors during the winter try to escape the snow by sitting in either the arid or tropical gardens?
And then on Monday, without any galleries or museums to visit we went to…
West Edmonton Mall
When planning this trip we both joked that we should visit the mall. We're not mall people, however this place has been a tourist attraction since it was constructed because it was the largest indoor shopping centre until the 2000s. Instead of mindlessly walking around the mall we spent most of our time in the mall visiting one of its unique attractions — the waterpark!
Yes. A mall that has an indoor waterpark. It wasn't crowded during our visit because it was a Monday in September. With a new school year underway the park's predominant visitors were families with small kids. With no lines for the slides, the longest part between going down the slides was the walk up to take the next slide. After a few hours, including a fair amount of time in the wave pool, we were both tired and had thoroughly enjoyed our time in the waterpark, and explored other parts of the mall.
It has many attractions, such as mini-golf, rollercoaster/mid-way area, and even an ice rink (when we walked by it appeared figure skating lessons were taking place).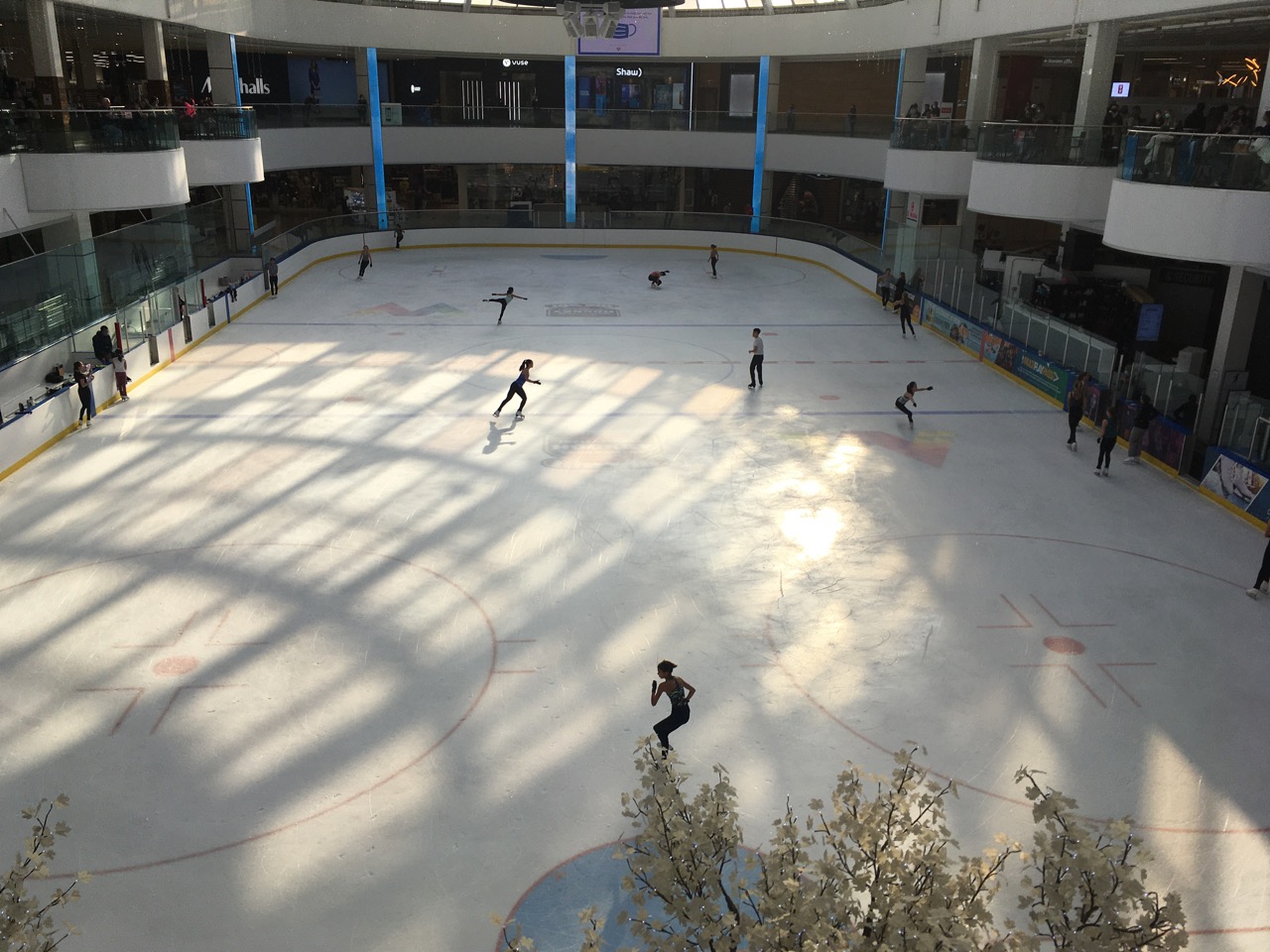 After a meal and a little more walking around, our time in the waterpark's wave pool had caught up with both of us. Exhausted we returned to the hotel.
Explore other parts of this trip:
Part 1 – Flight Toronto to Calgary
Part 2 – Fairmont Macdonald, Edmonton
Part 3 – Edmonton Sights (This post!)
Part 5 – Food at Fairmont Gold, Fairmont Banff Springs Hotel
Part 7 – Banff National Park Sites
Part 8 – Fairmont Palliser, Calgary
Part 9 – Drumheller, aka Royal Tyrrell Museum
Part 10 – Calgary Airport Marriott