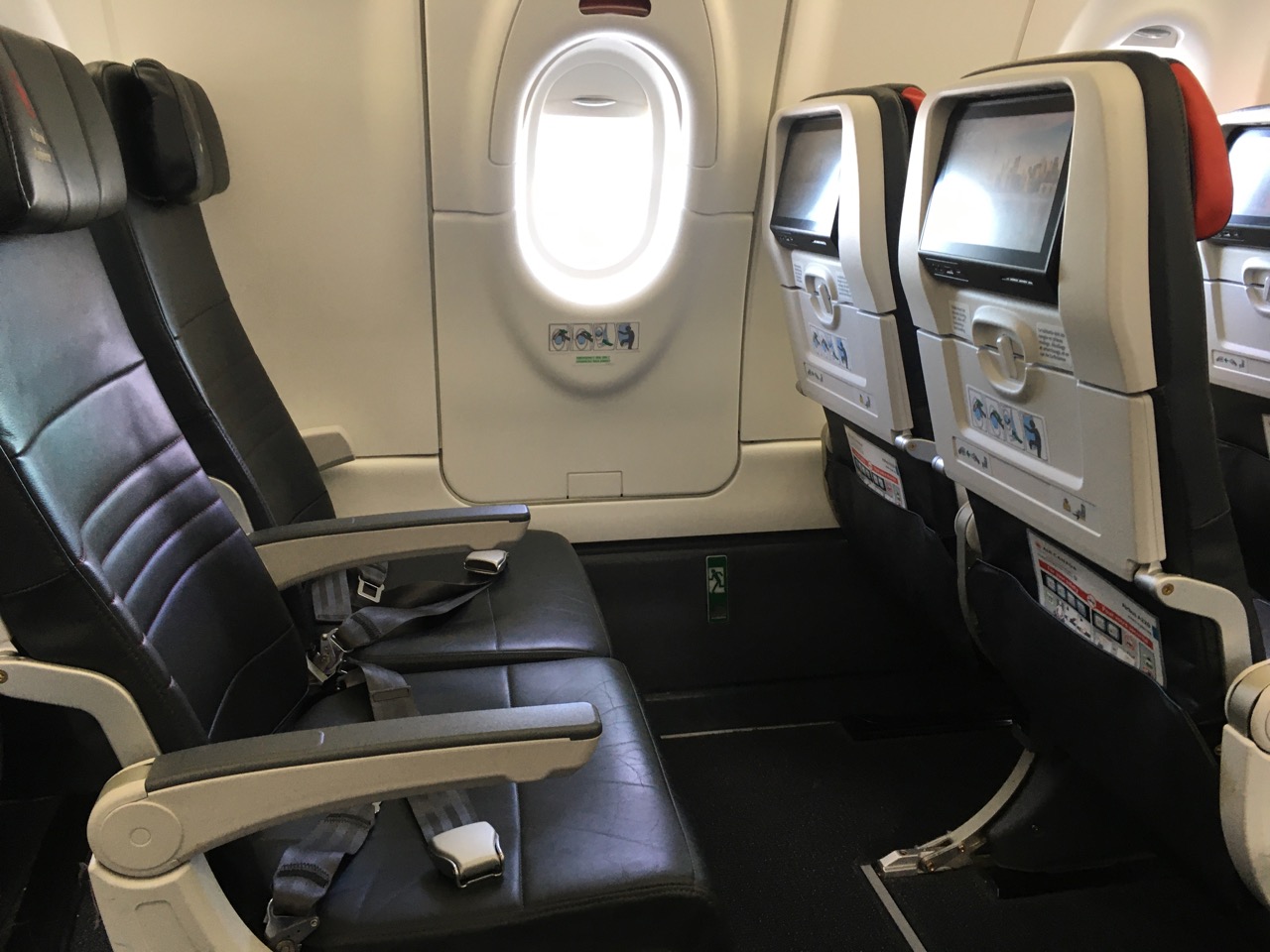 2021.09 – Flight Calgary to Toronto
Starting our day at the airport made it easy to make our morning flight back to Toronto. The best part was being flown in an Airbus 220, bliss for economy class passengers!
Calgary Airport
This was the first time we stayed in a hotel that was part of the hotel. Sure our hotel stay in Brisbane was close, but walking out of the lobby deposited us into the terminal concourse between domestic and international departure check-in counters.
As a result, we were at a check-in desk quickly, dropped off our luggage and proceeded to security. Although our security screening line was delayed as the x-ray machine wasn't cooperating, we lucked out and talked to the passenger behind us. He started a conversation with Little Miss and suddenly it dawned on me — even behind the mask — I remember watching him on Dragon's Den, W. Brett Wilson. It was great to chat with him about his time on the show, and just as quickly the scanner resumed working, we collected our carry-on and said our goodbyes.
We grabbed some food for the flight and as I finished my sandwich, boarding for our flight began.
Flight
Air Canada AC138, Calgary to Toronto (YYC-YYZ)
Scheduled Departure 10:00
Scheduled Arrival: 15:40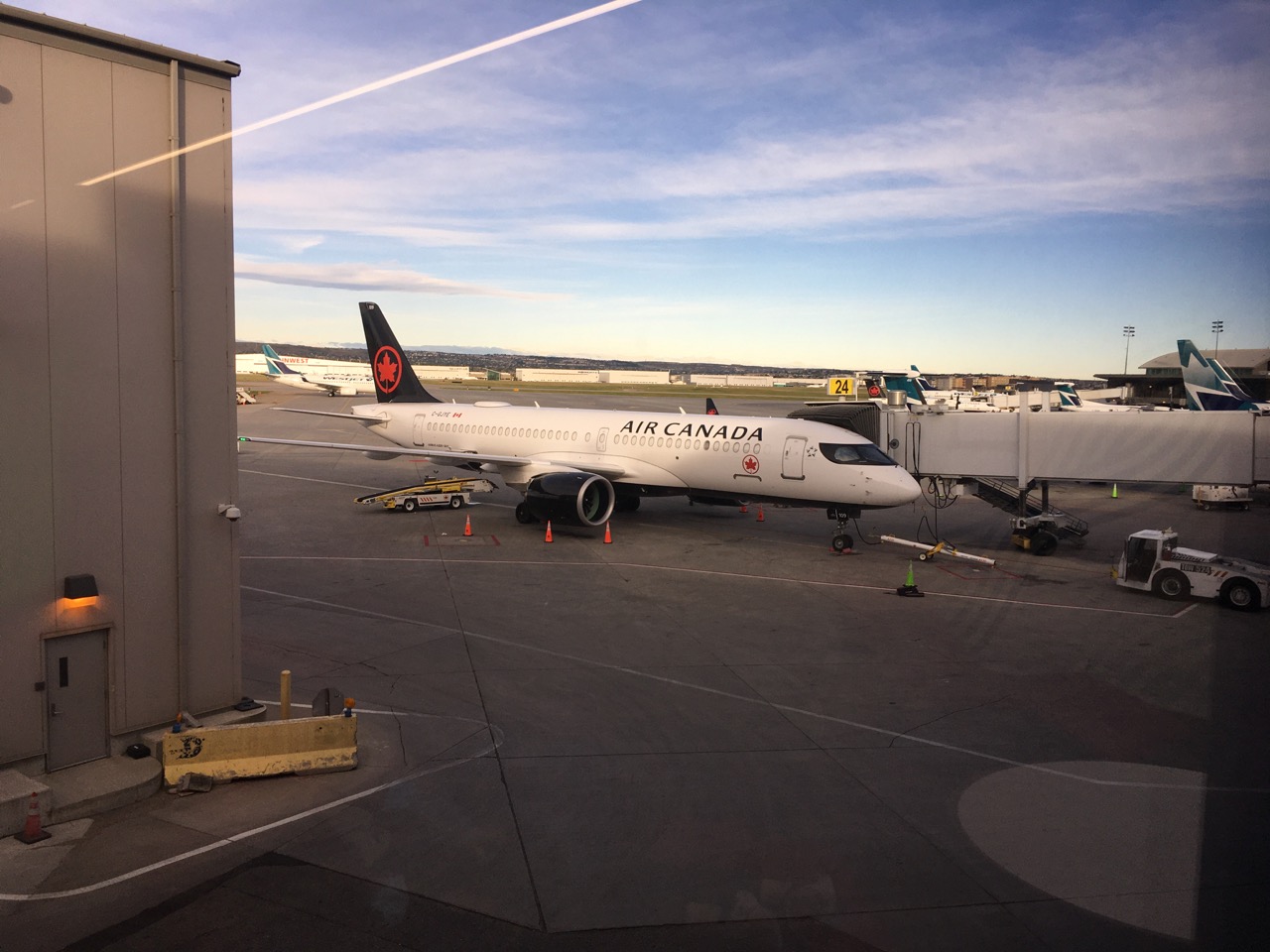 On our way to the gate I got a great picture of the plane. This was our first time flying on the new Airbus A220. This is the former Bombardier C series plane that they sold to Airbus. After reading the positive reviews I wanted to experience this first hand.
Once on board, this plane definitely doesn't feel like a small plane, like a Boeing 717.or a CRJ. Overhead baggage compartments were large, seating looked good, and with a 2-3 seating layout, there weren't many of the dreaded middle seats. For us, I prepaid to have the emergency exit row, and we lucked out as I booked the side with three seats and there was no passenger in the middle seat. Immediately, this plane is better than a 737, as seats felt (and are) wider than the usual standard on most planes. Even the regular rows looked like the seat pitch was just fine our three hour flight.
Pushback, and departure was on time with the plane taking 15 minutes to get to runway 35L for take-off.
The flight itself was good. Buy on-board had a promotion occurring in which passengers could buy one, get one free of selected snacks. I enjoyed finishing the movie I started on the flight to Calgary, and was able to get a full movie in before we landed in Toronto.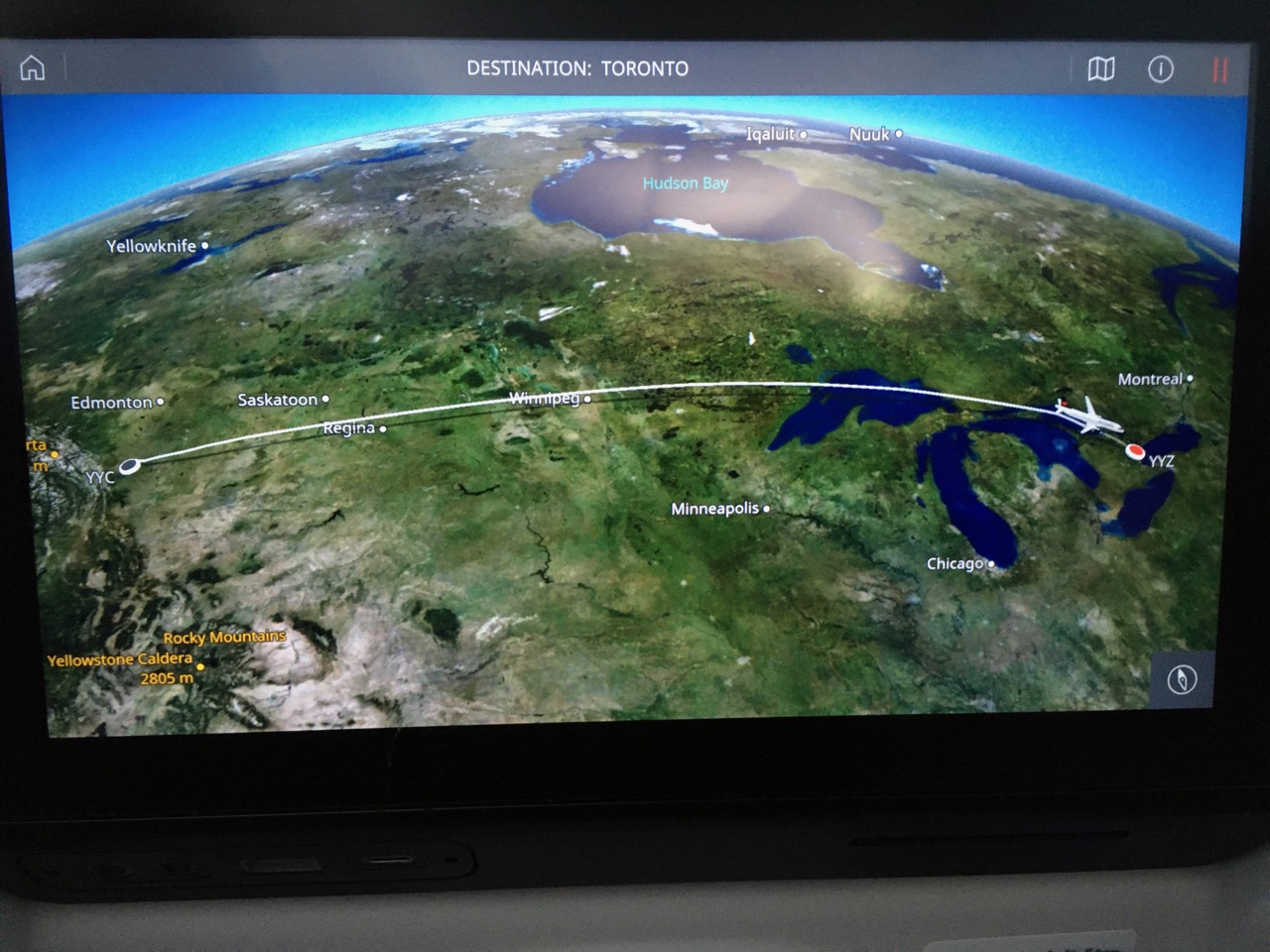 We landed early, and with ramp workers not available we were delayed getting to the gate and off the plane. The final, and best part of this trip was that baggage arrived in less than 10 minutes after we arrived at the baggage carousel.
Just like that our time in Alberta was complete. With cheap flights still abundant we wouldn't have to wait long before our next trip.
Explore other parts of this trip:
Part 1 – Flight Toronto to Calgary
Part 2 – Fairmont Macdonald, Edmonton
Part 5 – Food at Fairmont Gold, Fairmont Banff Springs Hotel
Part 7 – Banff National Park Sites
Part 8 – Fairmont Palliser, Calgary
Part 9 – Drumheller, aka Royal Tyrrell Museum
Part 10 – Calgary Airport Marriott
Part 11 – Flight Calgary to Toronto (this post!)