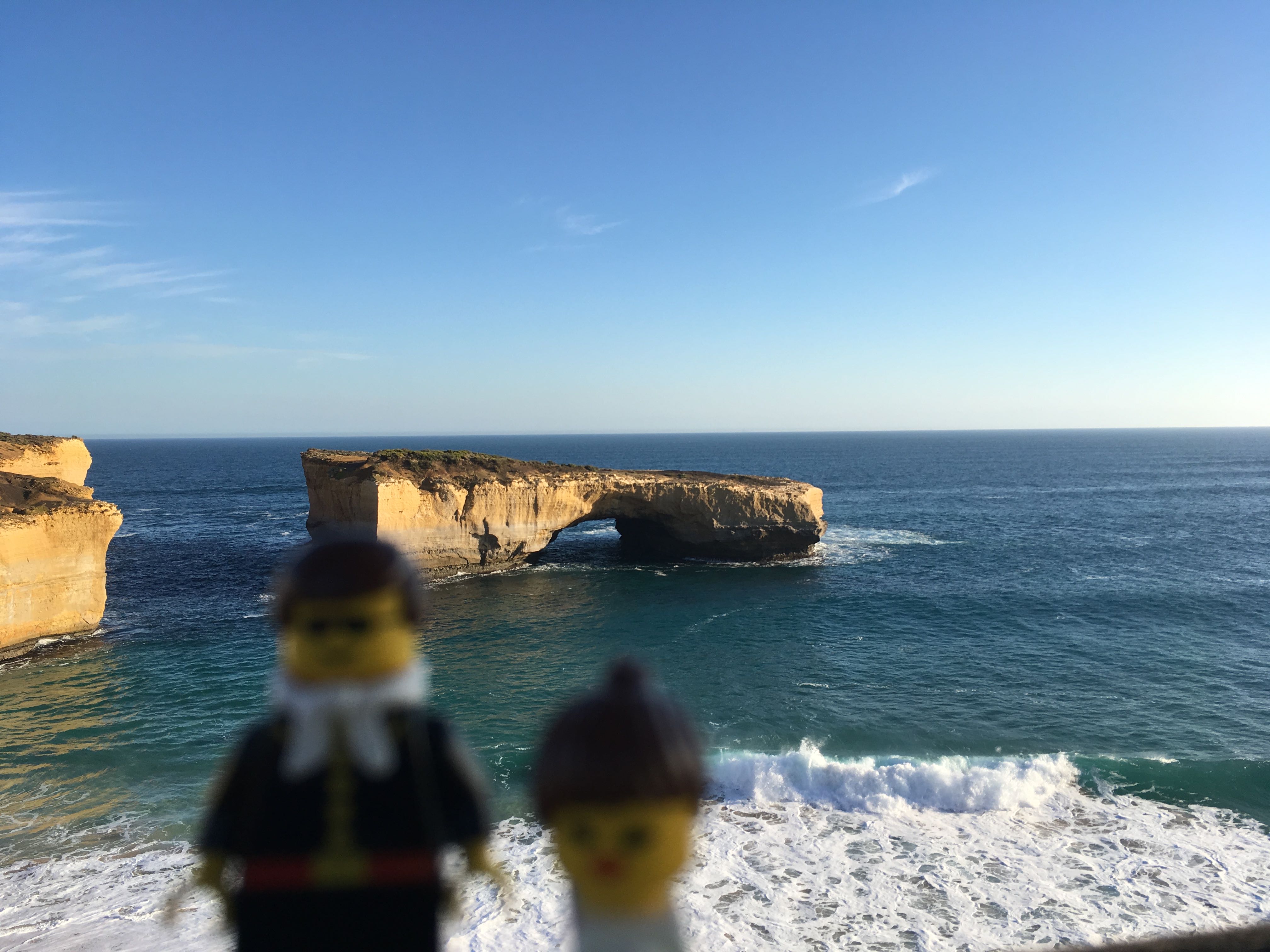 2018 – Part 17E – London Bridge
To help split up the many things we saw during this day, here is the fourth stop we checked out along the Great Ocean Road.
Parks Along the Great Ocean Road
First up, a reminder of our plan for the day:

These posts will focus on what we saw as we drove along the Great Ocean Road, the fourth arrow (middle) in the map. We stopped at five of the parks, and skipped two more along this section. Travelling west to east along the road, our fourth stop was London Bridge.
The Grotto to London Bridge
Again this drive was short between stops. It was at most 5 kilometres.
Great Ocean Road – London Bridge
We arrived to a very full parking lot. This was in stark contrast to the other three parks. Somehow being a little bit closer to Melbourne had caused the quantity of visitors to be much greater. Again the Parks had a sign up telling us why this rock formation was called London Bridge: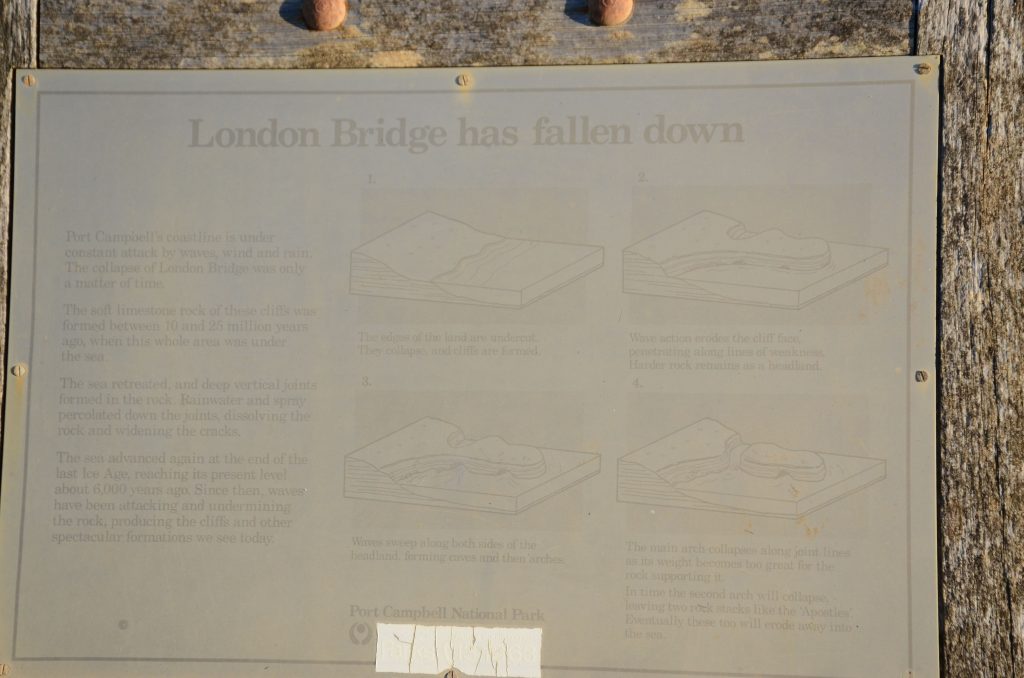 And now the full perspective of London Bridge that matches the sign: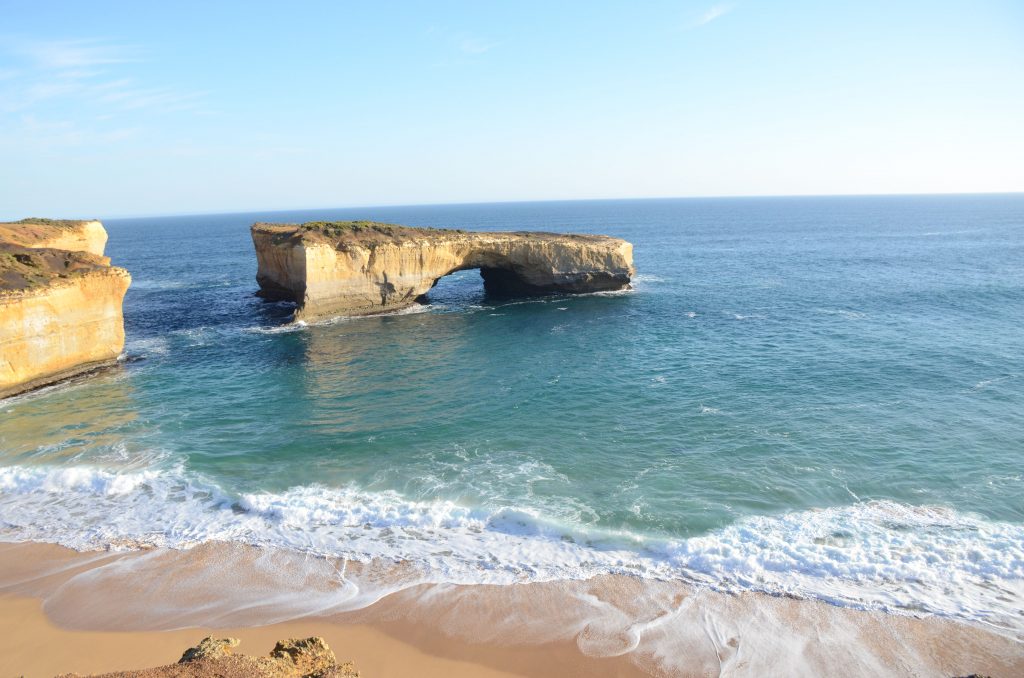 Due to the quantity of people at this site, we didn't spend a lot of time. I'm not sure if it was due to the crowds or the fact both of us joked that we thought one of the earlier sites visited was more impressive. Still, it didn't diminish the chance for photos.
From here we had one final stop before we left the Great Ocean Road, the Twelve Apostles. If anything, the crowds here was an indication of what we were to expect at the next stop.
Read more about our trip by clicking here.