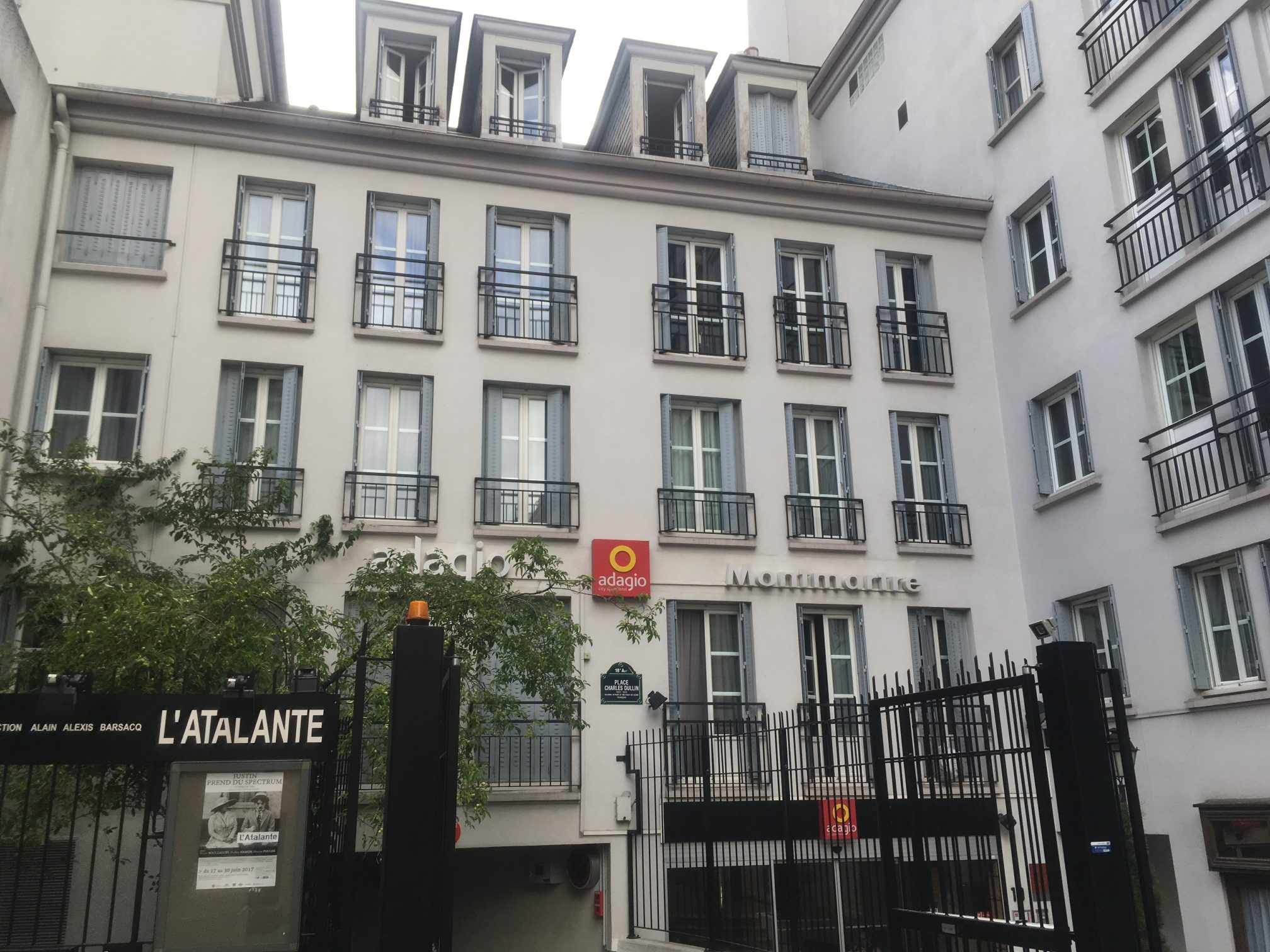 AccorHotels in France
Paris – Aparthotel Adagio Paris Montmartre
Laval – ibis budget Laval
Caen – Hotel ibis Caen Porte de Bretagne
I've combined all three AccorHotel branded hotels into one review. This is to provide a comparison between the 3 different hotel brands we stayed at, being, Aparthotel Adagio, Hotel ibis, and Ibis budget.
I chose each of these to assist in our vacation:
Adagio – apartment style that provided us the opportunity to make breakfast ourselves.
Ibis budget – only needed a place to sleep while we spent most of our time at Le Mans.
Ibis — to try and reward ourselves for a weekend at Le Mans.
Aparthotel Adagio Montmatre
The location was excellent being very close to several metro lines, and a short walk away from Sacre Coeur.
Check-in was quick. Elevators, like most in Europe, was tiny, but functional.
We were assigned a corner room on the top floor. This helped to reduce the impact from the lack of air conditioning as we were able to have a cross breeze at night, and the fan already in the room assisted in keeping the air flowing.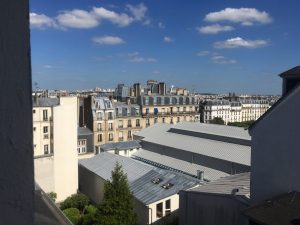 We did not try their breakfast in the lobby, as we had a small kitchen and there were several shops in the area where we went grocery shopping for breakfast foods to make ourselves.
On the first day we realized that there was no salt, pepper nor sugar hiding in any of the cabinets. This resulted in a morning dash to the nearby store to make sure there was sugar with tea and some seasoning in our breakfast.
Another plus was a fridge — that enabled us to pick up some yogurt, protein and cheese to enjoy during our stay.
The condition of the room was fine, not brand new but functional and clean. As being an apartment style hotel housecleaning is weekly — something we didn't stay long enough to experience.
The bath was functional, however in the evenings it did feel that there was a lack of sufficient light over the sink. The shower wasn't a typical walk-in shower. Instead it was deep like a tub but had the footprint of a shower stall.
Finally, the beds and bedding were satisfactory.
Overall, the stay was good for what we expected given it was quiet and calm at night as well while being a couple of streets away from Sacre Coeur.
Ibis budget Laval
Laval is an hour's drive west of Le Mans. I selected this hotel as it was the only available hotel close to Le Mans, and had advertised air conditioning.
Ibis budget is the base brand in Accorhotel's portfolio. That means the front desk is staffed at specific hours, the breakfast is an optional extra (we didn't try it), and the hotel isn't trying to offer any number of other services. Expect a tiny room.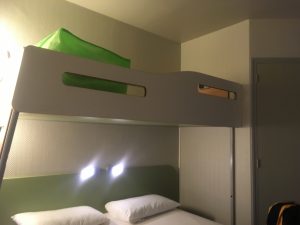 Our total time spent at the hotel was probably close to 99% sleeping. We would return from Le Mans to wash up and sleep.
For that simple reason, this hotel served us well, except for one, the housekeeping approach:
A heat wave was in full force during the weekend and we were surprised both days returning from the track to find that not only was the air conditioning shut off, the blinds and window were left open. This mattered to us as we were on the ground floor and were concerned that someone could have come into the room.
ibis Caen Porte de Bretagne
Our final Accorhotel was an ibis in a suburb of Caen. This was a great mid-level hotel at a fair price with free parking. The mid-rise hotel appeared relatively new and the room was spacious. The bathroom was a step up and a self-contained prefabricated room.
I first encountered this at an airport hotel in Geneva. For me I can only guess that these must save the hotel in building costs, and minimizes flooding as the entire bathroom is sloped to direct water to the drain, and not the carpeted floor. The downside is that the shower isn't very spacious, and water from a shower easily ends up on the floor by the vanity. This ibis had a Courtepaille restaurant attached. After having a great dinner at a modest price I learned this is a chain in France. I highly recommend the restaurant, she had veal and I had a burger.
Overall I was satisfied with our hotels. They filled the needs we wanted during our trip.
Permalinks to the rest of our trip:
AccorHotels in France