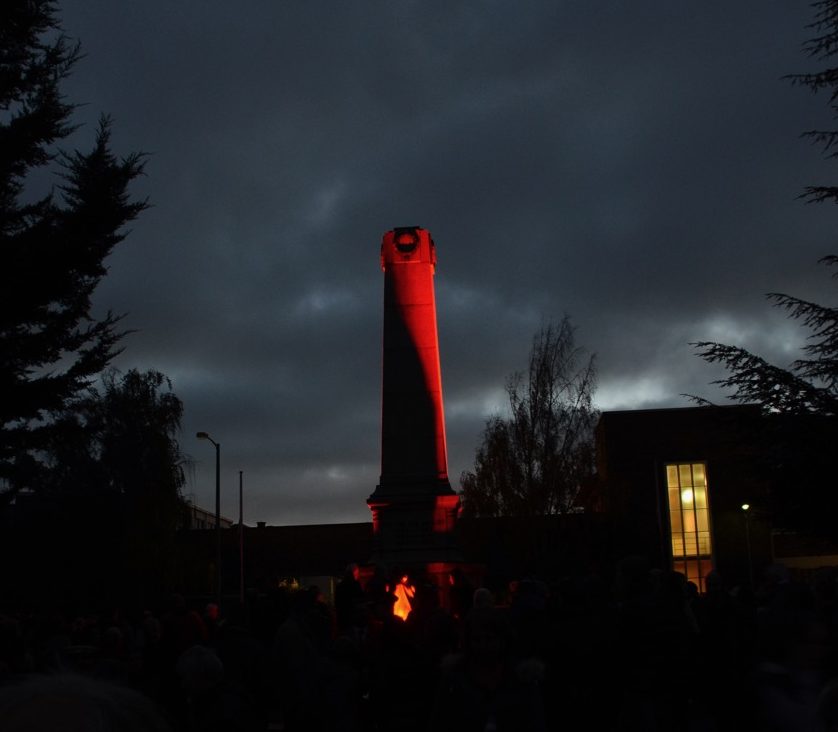 2018 – Part 27 – ANZAC Day in Launceston
I wanted to check out what occurs during ANZAC Day. However, once I found out that the main ceremony would occur around 6am, the "I'm on vacation" part of my mind did go into overdrive. I'm glad I ignored it and skipped one day of sleeping in.
ANZAC Day in Launceston
5:15am is early. It's especially early when you don't have a plane to catch and your other half was very direct in saying the night before "don't wake me up." After a moment of hesitation I decided to go. As she continued to sleep I quickly got dressed and made the walk downtown to the cenotaph.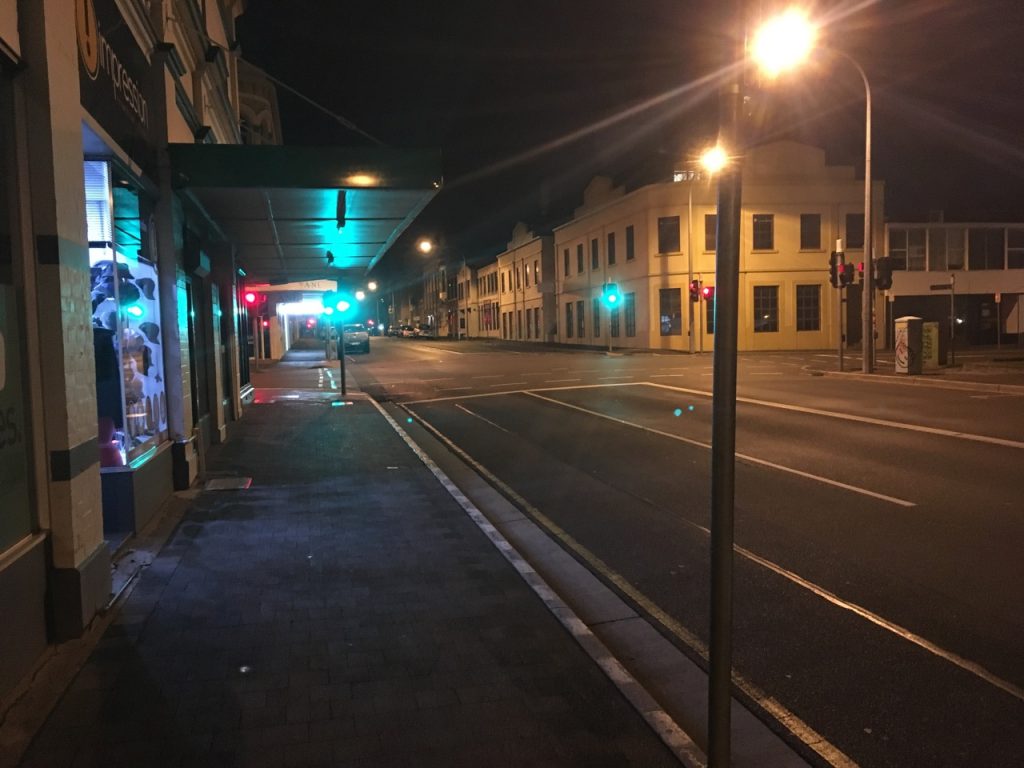 The walk was made easier as it was all downhill. Initially I was the only person on the road with the odd vehicle passing me, presumably headed towards the cenotaph. As Launceston isn't a large city, very quickly I found my way to the cenotaph, and suddenly I wasn't the only person walking around at 5:30 am on a national holiday.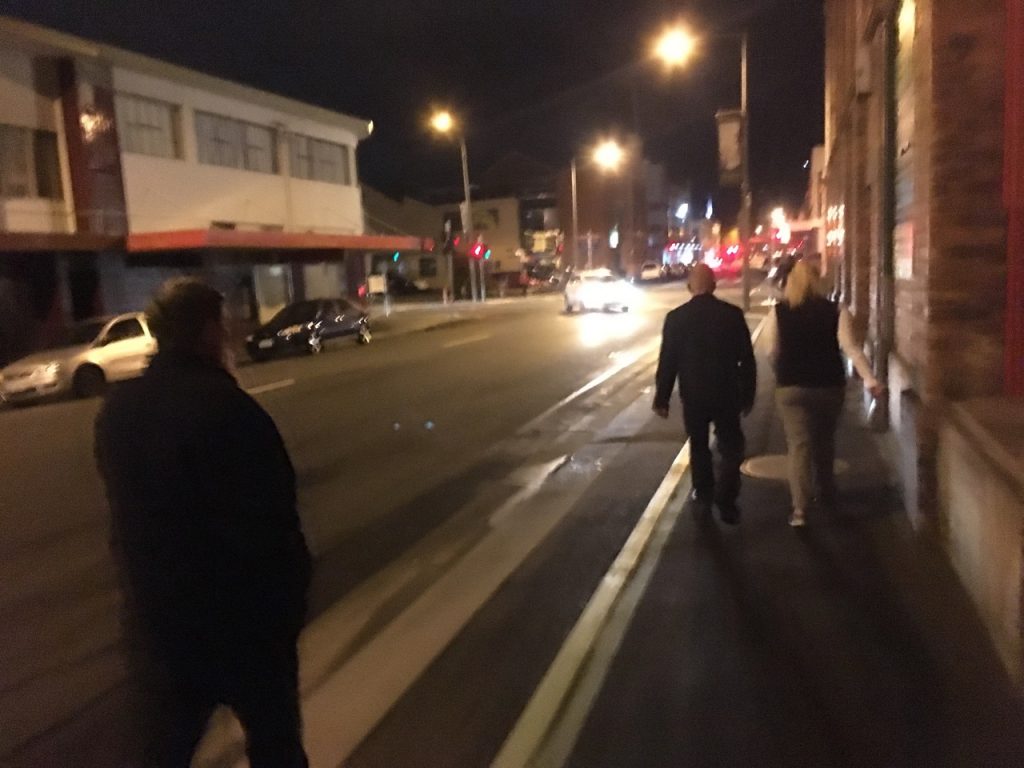 Why sunrise?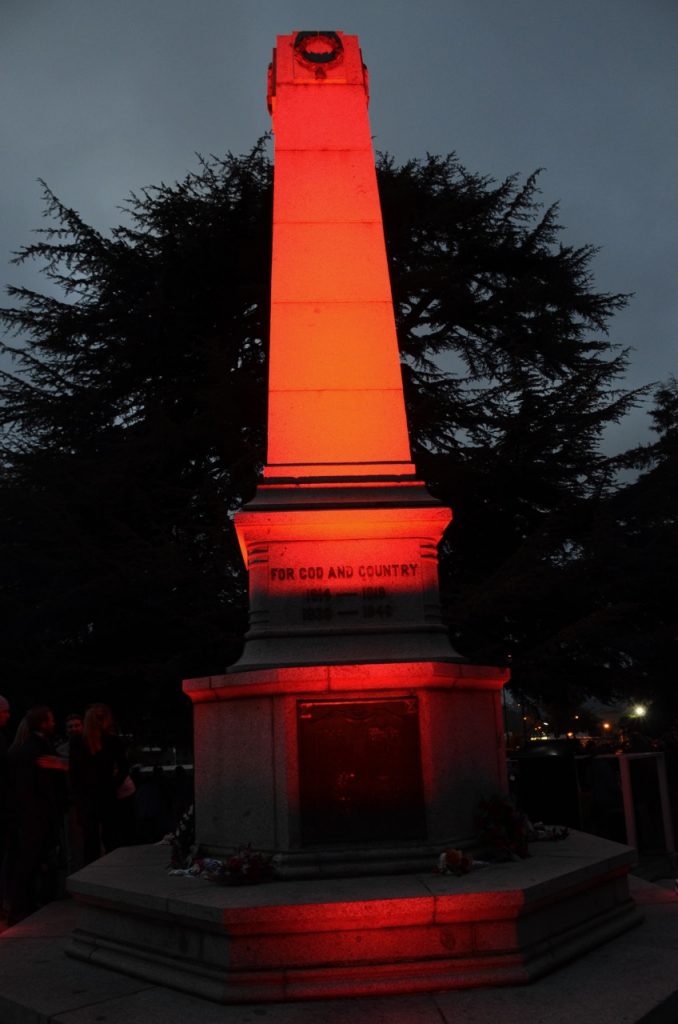 To answer that, it's history time. Anzac is the abbreviation given to the forces that participated in World War One, being the Australian and New Zealand Army Corps. April 25th recognizes the anniversary of the the Anzac forces landing at dawn. As one speaker summarized "to think a group of volunteer recruits off a farm would have a chance at a water landing and assault against a hardened and experience military force, they didn't."
The attack was nothing short of a failure with many casualties and dead. In response, it has become tradition that Australians use the day as reflection on their military efforts, and how being victorious does not occur every time.
The service itself was jammed packed.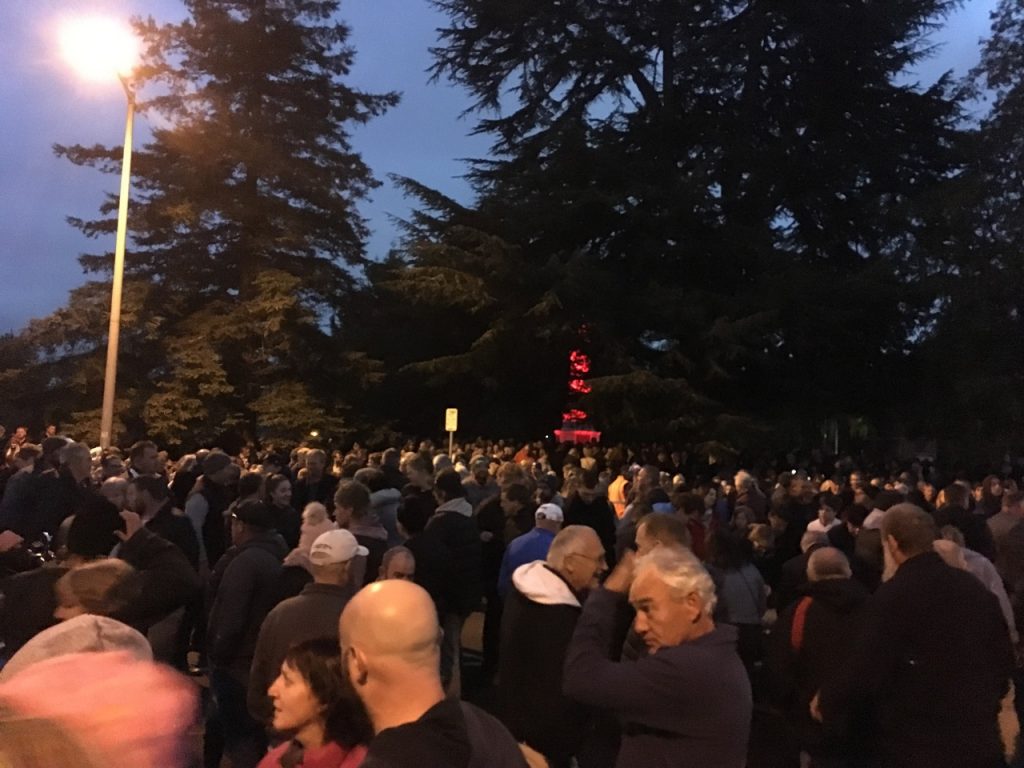 The park was filled to capacity and I joined many hundreds, if not thousands on the surrounding streets listening to the service. Remember, Launceston is maybe 50-60,000 inhabitants on a good day — this is a major event.
The service provided an opportunity where service in war efforts were highlighted as not only being front line troops, but also supply and medical services that supported troops.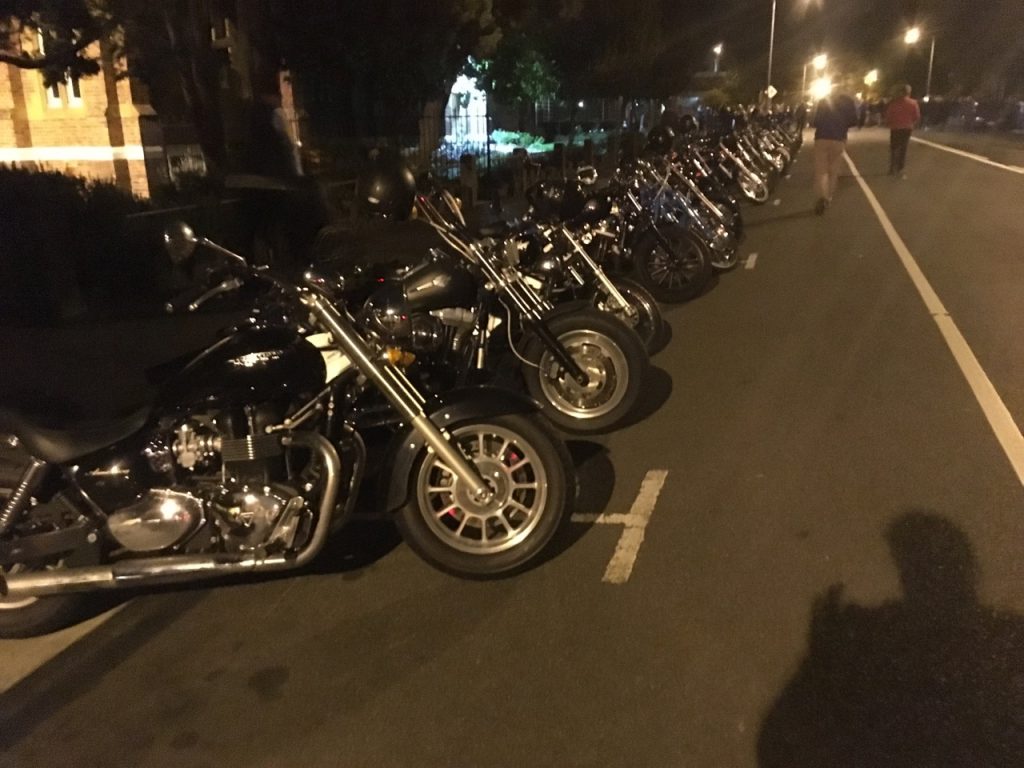 At the conclusion of the ceremony the bikers who had lined up their rides neatly in a row proceeded to hand out shots of Jaggermeister. An interesting way to end the service as the sun started to illuminate the sky.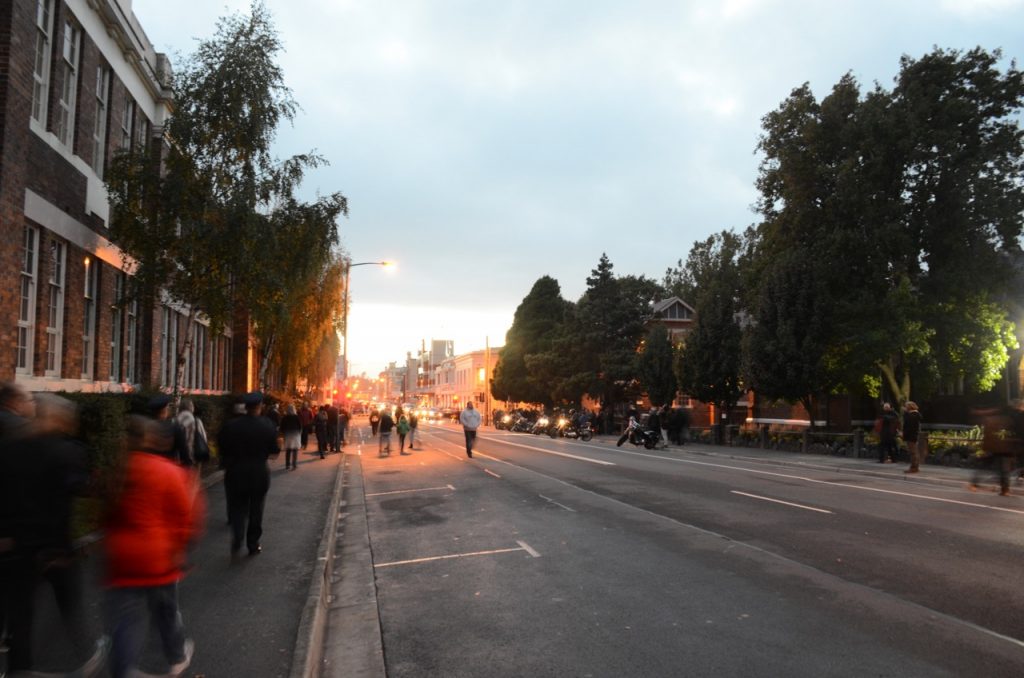 With the sun up over the horizon I enjoyed my walk back to the hotel as there were several interesting buildings I passed. A short walk through the city park was quiet and peaceful.
Here are a few pictures of the buildings in Launceston:
Read more about our trip by clicking here.