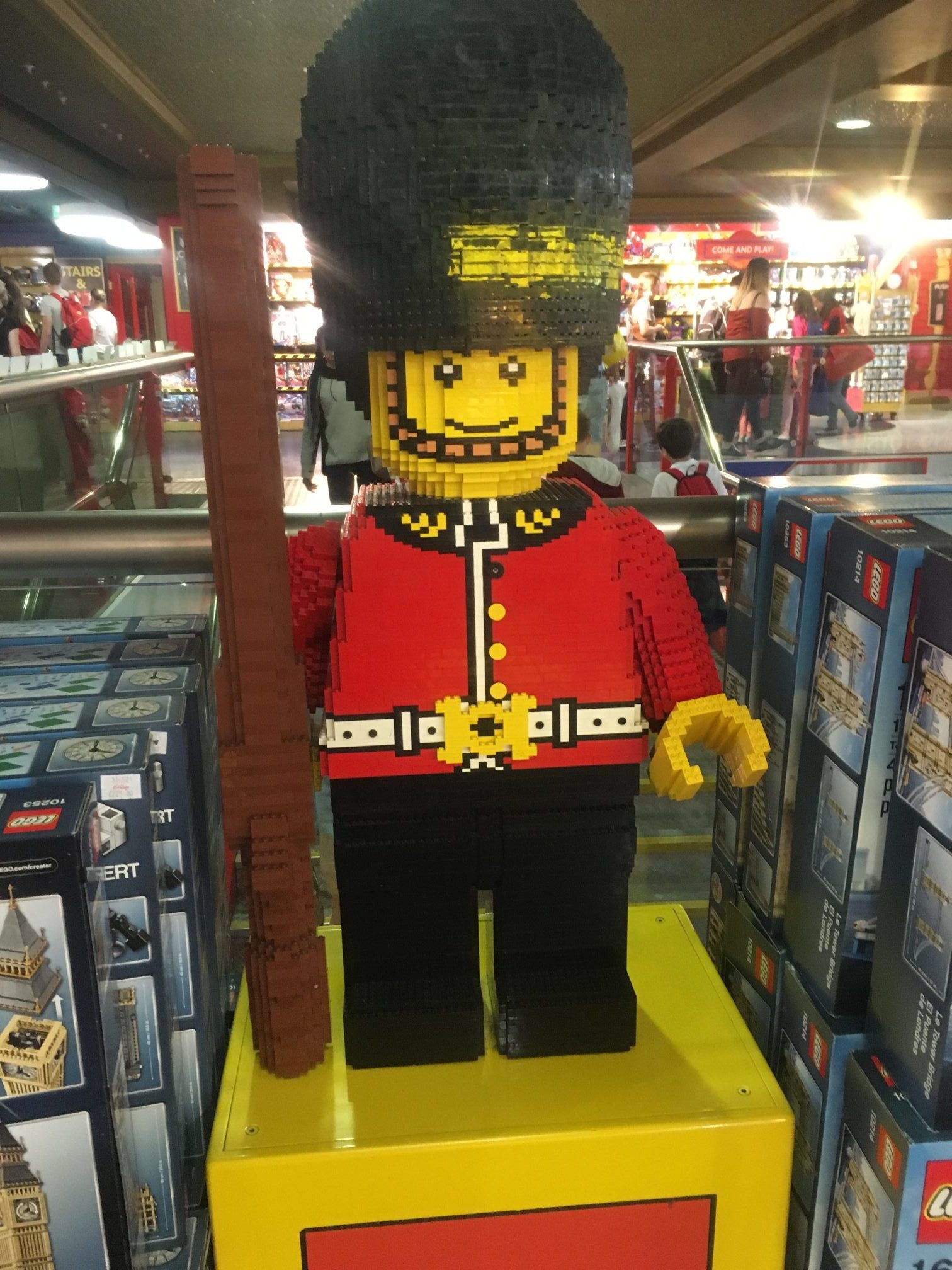 Sunny Warm London
Sunday was definitely at a leisurely pace as we had one goal – afternoon tea. Anything else would be a bonus, and we came across three!
Unlike the day before, we didn't have to rush, and truly enjoyed a leisurely pace. We took the bus to the underground after having breakfast. I quite enjoyed the Mr. Men themed Transit for London notices on the buses. From Gloucester station we made the short walk to the Natural History museum.

One amazing feature of most museums and galleries in London is that most of their permanent galleries are free.
At the time of our visit the museum was under going renovations, however that didn't impair our ability to check out their "mammal room" and the collection of dinosaurs they had on display. Being Sunday, the museum was packed with visitors so we did not spend very long in the museum.
From the museum we travelled up Brompton to the iconic department store, Harrod's. This section of road between the museums to Harrod's is filled with many high-end stores.
Harrod's Tea Room
Obviously we had our afternoon tea at Harrod's Tea Room. Our timing was perfect as we arrived near the end of the lunch rush, and we were quickly seated. I'm not a connoisseur of tea, however Amber loves her tea and enjoyed her selection.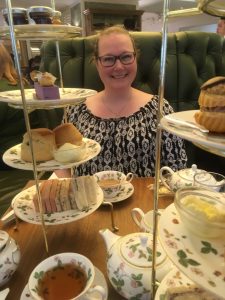 Afternoon tea was served in tiers, as pictured, and was worth every bite. She didn't finish one of her scones and the wait staff generously packaged it up for us to take with us. By the end of our time in the Tea Room the store was starting to get busy again.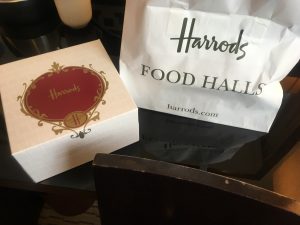 When we were planning our trip we couldn't agree on where to go for afternoon tea. We selected Harrod's as it was close to the museum, it is served continuously during the day, and allowed us to then travel downstairs to explore the food halls afterwards. Walking through the food halls was enjoyable due to the vast selection of foods available. There was a tea section, an olive section, a chocolate section, and so on through all the different foods you can imagine.
After Harrod's we headed to Piccadilly Circus.
Piccadilly Circus
Upon arriving we had a special treat that wasn't planned – one stage of a women's professional cycling tour, OVO Energy Women's Tour, was in full swing. The race had the cyclists lapping around central London with the start/finish line just before they entered Piccadilly Circus. Being up close as a group of cyclists whiz past with their support vehicles close behind was inspiring to watch.
The start/finish line also had a party like atmosphere as music was playing in between updates of the race from the announcer's booth beside the start/finish line. We travelled up Regent street where we could only cross at specific times and places so that we did not impede the race.
We ended up on Regent street to visit Hamley's. It is a large toy store. If you are looking for inspiration, imagine a British version of the toy store in the movie Big where Tom Hanks is playing on the gigantic piano. It was just as filled with toys and had more reserved children. The top floor holds their Lego section, complete with several larger-than-life items, from members of the royal family to a phone booth. It was here that we learned that the Lego Store over in Leicester Square had an exclusive Lego set available. By the time we were informed of this, we did not have enough time to get to the Lego store.
After departing Hamley's we strolled up the street, and once the stores began to close we decided to return to the hotel. Although we passed on the opportunity to visit a Byron Burgers, we instead wanted to put our feet up early and relax in the hotel.
Permalinks to other parts of the trip:
Day 2 in London