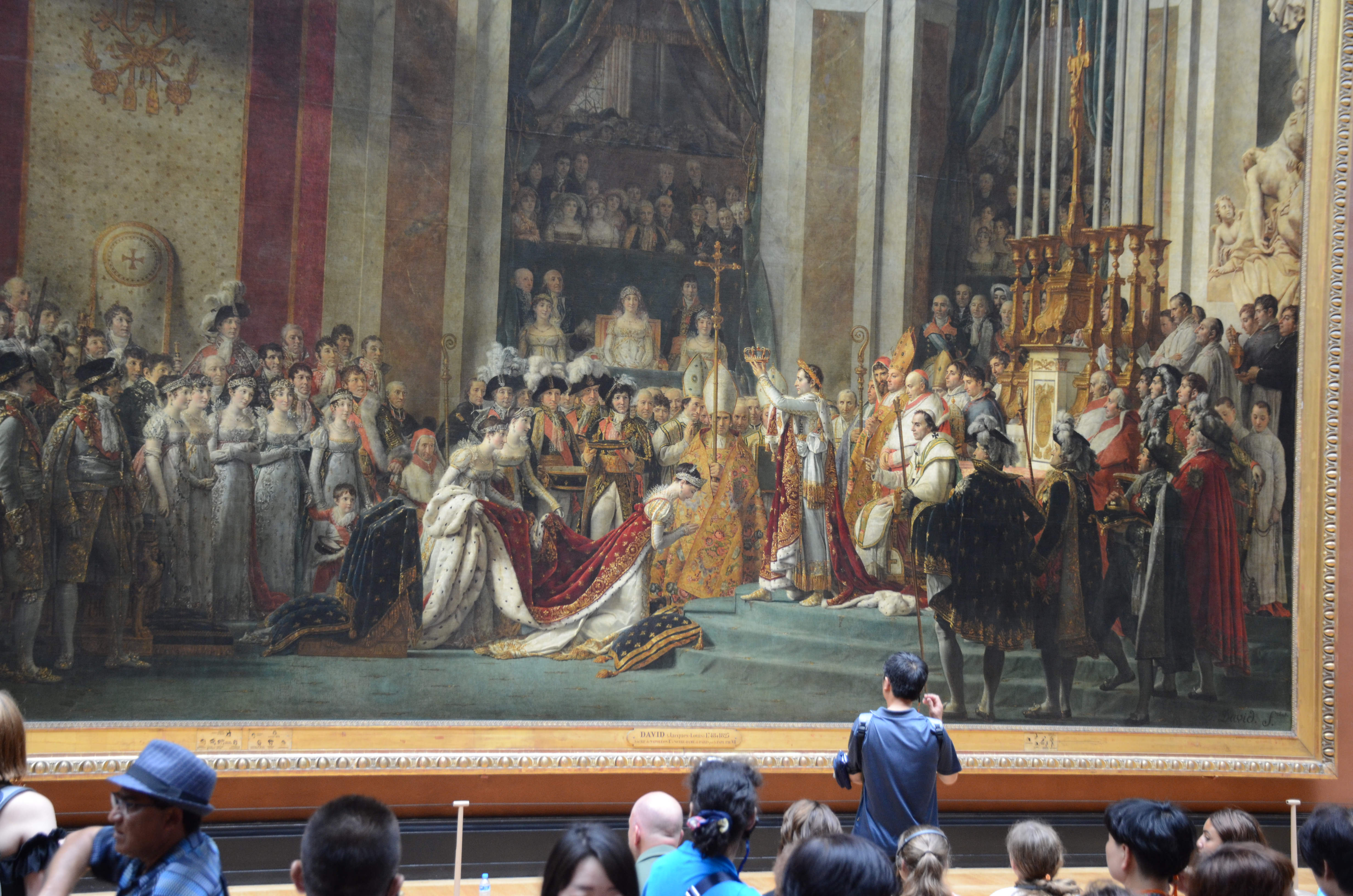 Our final full day in Paris had us visiting the Louvre Museum. We had visited it before on our honeymoon, however given its vast size and extensive collection we wanted to return to explore even more of it. If you want a blog post heavy on pictures, then this one is for you!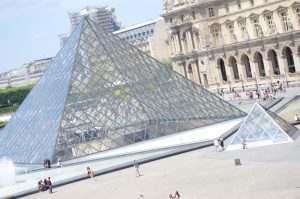 The Louvre is easily accessible by the metro. Purchasing general admission tickets ahead of time is highly recommended. The tickets have a half hour timed window for entry to the museum. Once inside and underneath the pyramid, you select which one of the three wings to start in. A handy gadget is their audio guide and map — it's a Nintendo DS! It's handy to use. Not only are there maps, but there are preset guides and routes that you can select from based on interest, highlight, or duration at the museum. To us it was worth the few Euros on both of our visits. All three wings of the museum are connected and the underground section below the pyramid contains a cafeteria and coat check.
On our prior visit we had seen the highly popular works such as the Mona Lisa, and the Venus de Milo statue. That didn't prevent us from returning to see each of them.
With the continuing heat in the city we gravitated towards exhibits that had any hint of air conditioning, like the Egyptian area.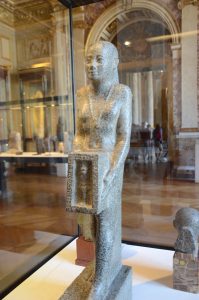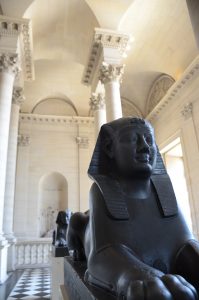 Given the vast size of the museum and variety of items on display, there are many areas that are nearly devoid of other visitors. On our honeymoon we came across a few rooms that contained cutlery and coins in which there may have been no more than four other visitors in the room. Having the opportunity to spend as much time looking as we chose made the experience ever more enjoyable.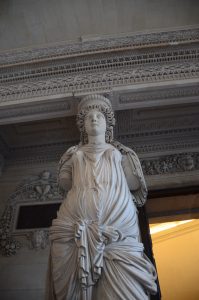 We had enjoyed Angelina at the Palace of Versailles so we made sure to visit not only for tea and a snack in the late morning, but we also returned for a late lunch. Given that their restaurant is in one of the wings also helped in deciding our lunch spot.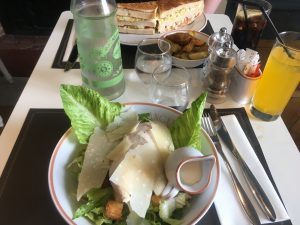 Louvre – lots of variety
The Louvre is a combination of many things. Masterpieces? Yup. Cutlery? Yup. Giant tapestries? Yup. Coins? Yup. Want to check out the foundation of the original fortification? Just head to the basement.
It is great to explore the museum. We have seen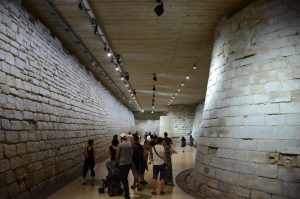 different exhibits with each visit and we still cannot believe how small da Vinci painted the Mona Lisa.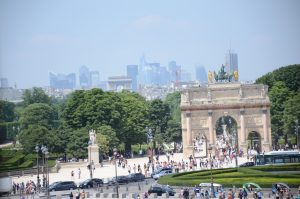 After our time spent at the Louvre, we strolled past Sacre-Coeur on our way back to our hotel. The only thing we were complaining about was our tired feet.
Permalinks to other parts of our trip:
Louvre