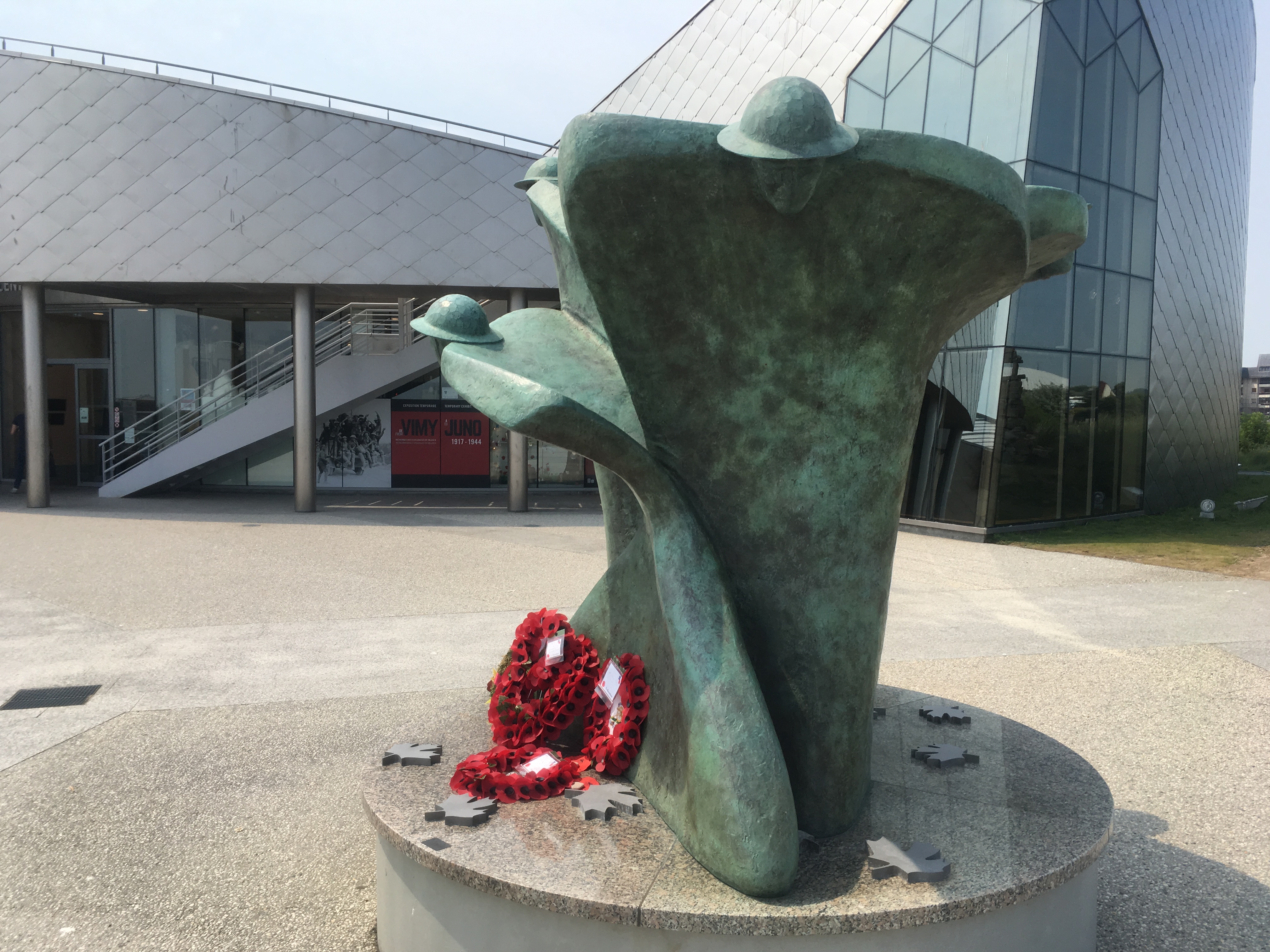 D-Day beaches
Our final full day in France had two goals in mind: visit D-Day beaches, safely return to Paris and if time allowed drop by the dollop of Americana, Disneyland Paris.
We were up early to make the most of being outside before another hot day squeezed the energy from us.
History time!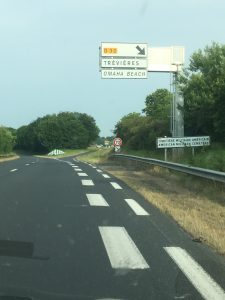 D-Day, June 6, 1944 was a pivotal moment in World War II. It was a massive military operation to get western Allied forces successfully established on continental Europe. The invasion was divided into 5 areas: Sword, Juno, Gold, Omaha and Utah, with the US leading the western beaches, Utah & Omaha, and the British forces overseeing the eastern three, for a unified attack of German-held Normandy. Each of the beaches we visited were easy to find as they have signage on the highway.
Omaha

We arrived at Omaha beach first, around 9am. We had almost the entire beach, monument and sculpture to ourselves. The older monument is just off the beach, and the second is a more modern installation.
It was peaceful, and we took time to take it the vista provided being on shore. The monument commemorates the landing and I took a picture of the description of the sculpture. Although there was a small museum just up the road we instead returned to the highway to travel to the western most beach, Utah.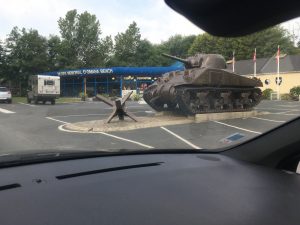 Utah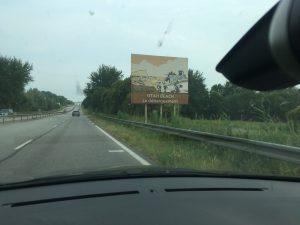 This is the most organized beach as there is an extensive museum, several memorials and sculptures. Unlike Omaha, there is no nearby village, with the museum and grounds transitioning to farmland on the other side of the country road.

Utah Beach museum
This museum did an excellent job providing context and background about the invasion. In addition to those exhibits, the museum had sections to provide background on life for the French during occupation, and about the POW camps that were setup shortly after the Allied forces marched through France.
Its collection of items around D-Day surprised me. One was a booklet for US paratroopers stating them their Geneva convention rights if captured. As well, the vast resources required to perform this operation was highlighted in that a nylon shortage caused a large quantity of parachutes to be white, not black to assist in their nighttime drop into Normandy.

From there we stopped at a German war cemetery that was beside the highway. It was a humbling sight, as it was one of many cemeteries in the area.
Juno
Our final beach was Juno Beach as Canadian forces liberated this beach. The Juno Beach Centre is just west in Courseulles-sur-Mer. I had used up Amber's war related energy by the time we arrived, and we didn't go through the museum. We did spend a short amount of time with the Canadian university-aged students running the museum admission and gift shop. They agreed with Amber that a Tim Horton's was required to better express Canada's culture, not just the packs of Moosehead beer you could purchase.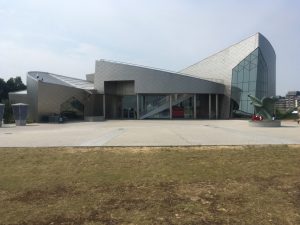 Return to Paris
From there we grabbed a quick lunch and started our drive to Paris.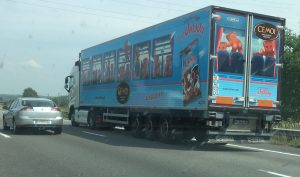 Like the drive to Le Mans, the highways were in great shape and traffic only built as we approached Paris.
GPS was kind enough to think that arriving in Paris around 4pm was a great chance for us to take the inner-city ring road. The moment we entered, I didn't need to experience Paris' version of gridlock.
After 30 minutes we exited, and headed out to take the suburban ring road around the north end of Paris as our hotel was near Charles de Gaulle airport. It too had traffic however didn't seem as maddeningly slow as the inner-city ring road.
Our hotel for the night was a simple hotel. After checking in, emptying the rental car to enable us to repack everything, we looked at the time and thought dinner should be in order. With the hotel in an industrial park we hopped on the highway and within a few minutes Amber turned to me, and asked "are we going to Disneyland Paris for dinner?"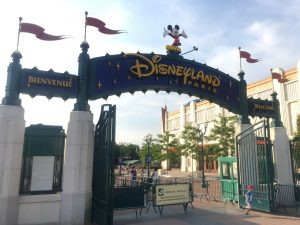 And there went any attempt I had for an element of surprise. Driving to Disneyland is almost as easy as taking the RER from central Paris. There is a parking garage beside the downtown Disney section where we headed to have dinner. Being at an American resort in France we took the obvious choice, and had schnitzel in a German style restaurant.
Sadly, their air conditioning wasn't working, and upon leaving the restaurant the outdoors felt chilly being in the high 20Cs compared to the restaurant.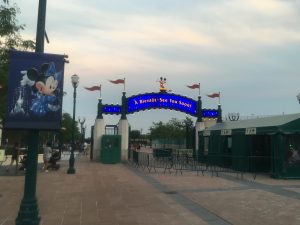 After some final browsing and shopping we returned to our hotel where Amber took over and packed everything. Not overweight, nor overfilled, and every gift and souvenir carefully packed.
Permalinks to other parts of our trip:
Overview
Normandy to Paris