paris, June 2019 overview
In total we spent a few hours shy of a week in the city of lights. What did we do while we were there? Well, not as much as I thought we'd do, but for a good reason. Somebody wasn't 100%.
ill while travelling
It's never fun being under the weather. It especially sucks when you're in a country where your usual comfort food and items aren't in familiar stores or restaurants. Two days before we boarded our flight, Little Miss came down with a cold. It wasn't like the cold I had earlier, instead she coughed. A lot of coughing.
So much, that one day we went to a walk-in clinic as she was concerned it was more than a cold. Fortunately it was just a cold. As you can understand each of our days in Paris wasn't packed to rafters with activities. Instead it was time to rest, relax and take in this city.
Changes since 2017
We were last in the city in June 2017. Being able to return so quickly highlighted to me how some items change and others will stay the same. For changes, the proliferation of scooters, bicycles and just about anything that could be rented and then left on the sidewalks.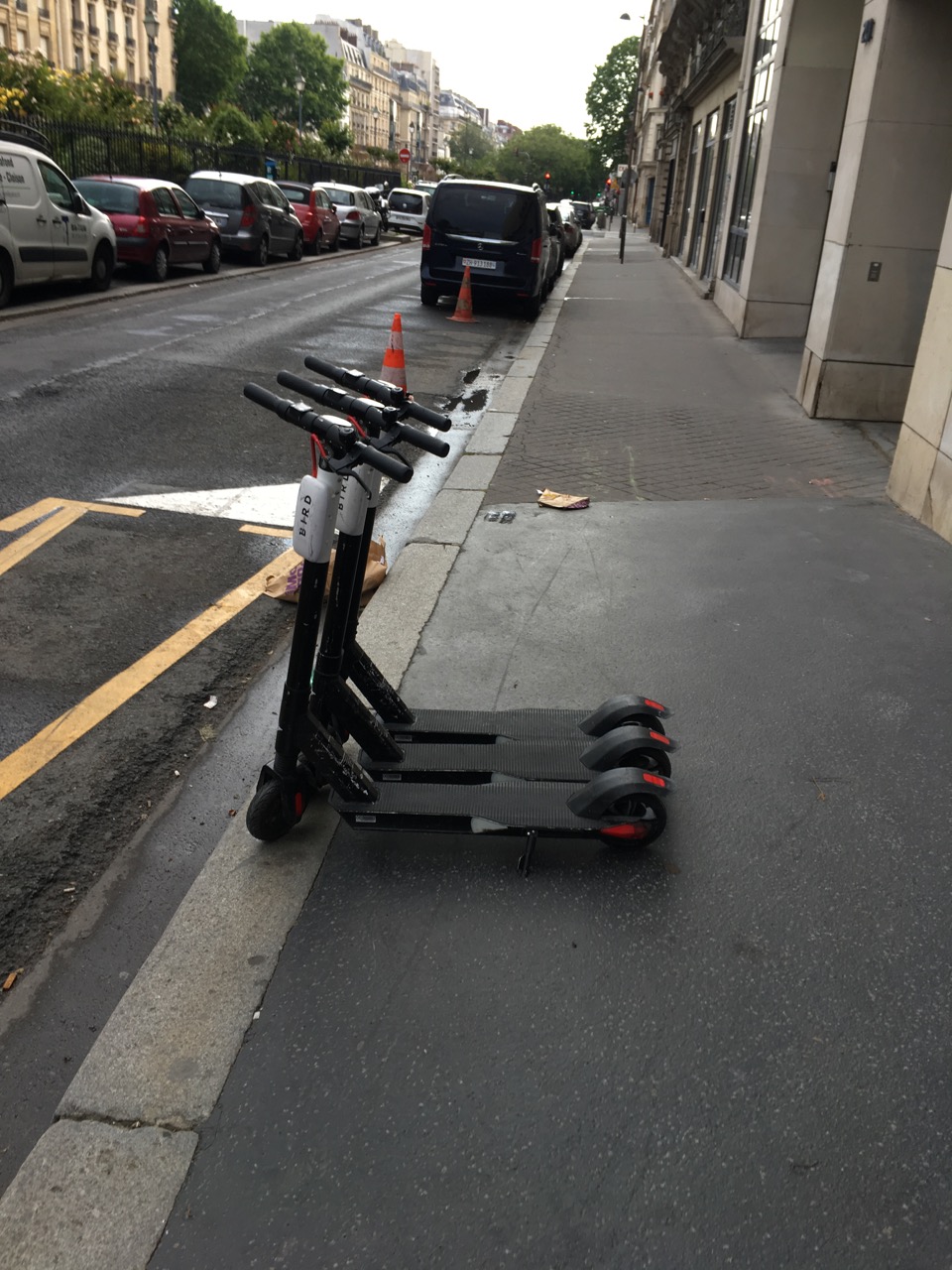 A few nights the scooters were well organized near our Airbnb. Sometimes not. These items were also a barometer of how popular an area was for tourists. During the times we stayed close to our accommodations, these were in short supply. The first tourist site we visited was Notre Dame, and the area around the cathedral was filled with all sorts of these rentals. Below are a few more pictures of what we saw on a walk down the Champs-Élysées.
Notre Dame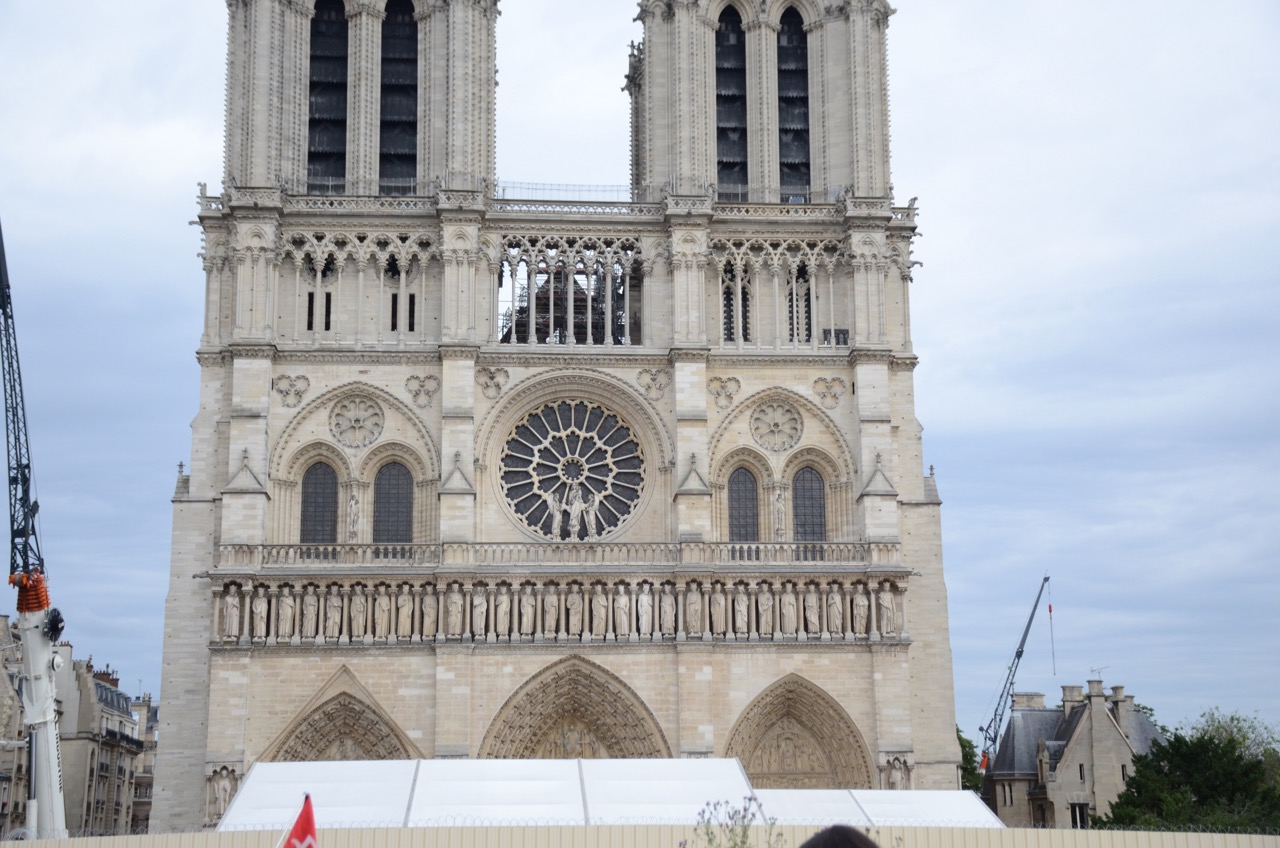 We did stop by the site one day as we were touring the island. The impact of the April fire is much more evident when you get a better perspective of the cathedral — something we got on our return from the day trip. Up close, the construction hoarding eliminated a ground level view into the cathedral.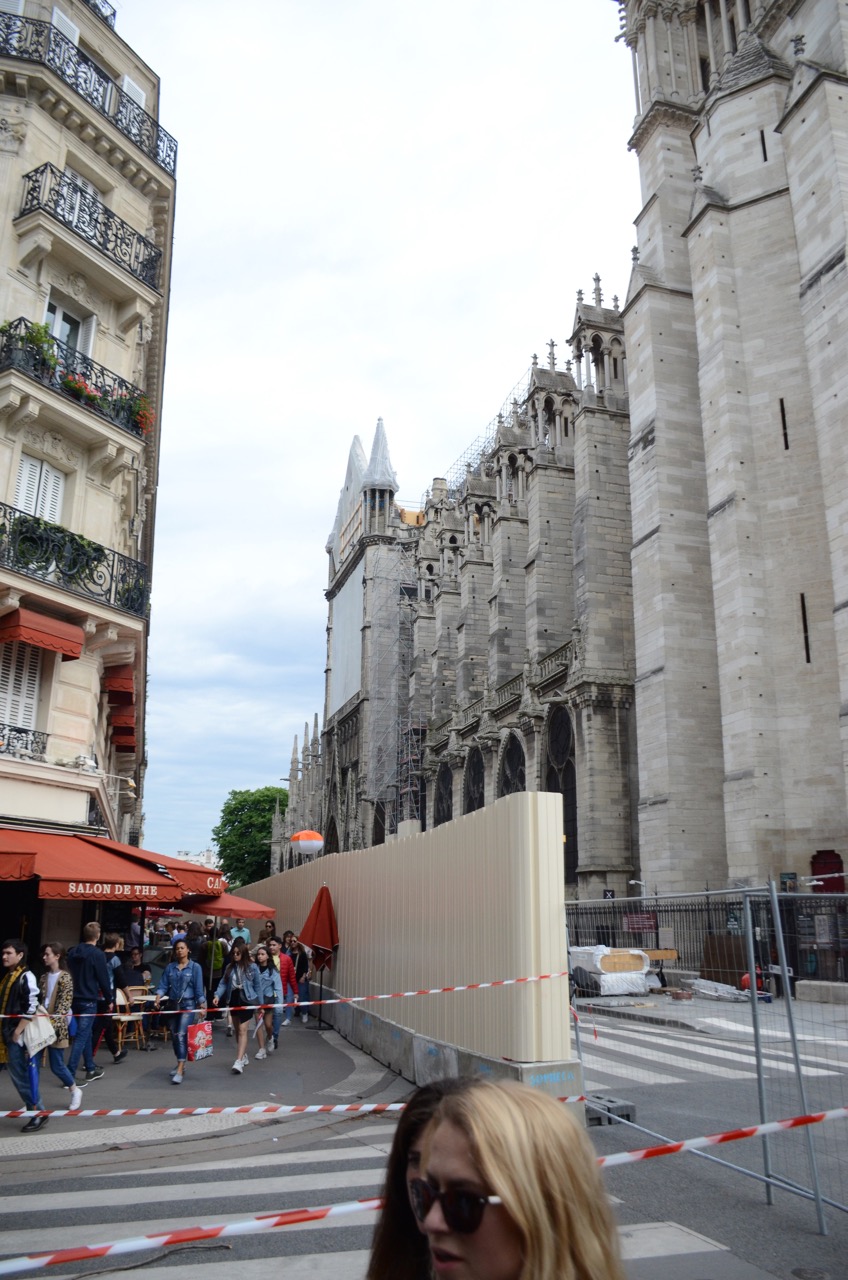 What did we do in Paris?
I'll split our time into Paris into 3 parts. First up will be our day trip to Champagne region, food that we enjoyed over the week, and lastly new sights we found thanks to our friends who joined us for our trip.
No Hotel Review?
No. We didn't stay in a hotel this time. To make the most of our budgets we found an apartment through Airbnb. It was amazing. The apartment itself was beautiful.
A kitchen was great enabling us to make some meals. In the least it let us make coffee and tea every morning before deciding what we'd do for the day. There was something relaxing about buying a fresh baguette in the morning to be part of breakfast at a neighbourhood bakery or grocery store.
Even the hallway in the apartment was tasteful with beautiful stained glass that opened into an interior courtyard.
Onward to what we did for a week in Paris!
Explore other parts of this trip:
Part 1 – Air France Economy, Toronto to Paris (YYZ-CDG)
Part 2 – Overview of a Week in Paris – this one!
Part 3 – Day trip to Champagne Region, Moet and Chandon Cellar Tour
Part 4 – The food while in Paris
2019 – 24h Le Mans Pictures post
Part 8 – Augsburg to Amsterdam
Part 10 – Sheraton Schiphol Airport Hotel