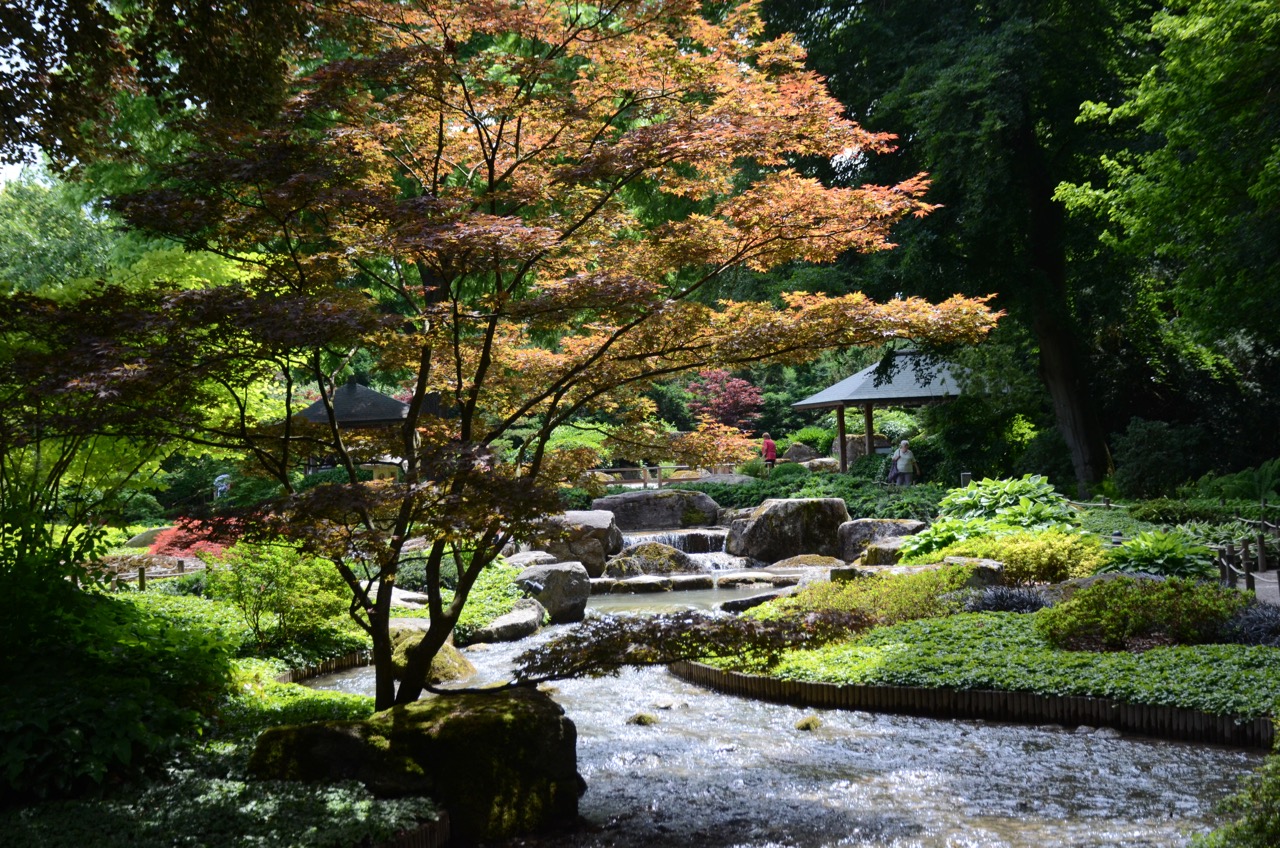 Augsburg
Why Augsburg? To visit family of course. The weather warmed up significantly, so we toured parts of the city and the following is a summary from a few of its attractions.
Zoo
Little miss really likes visiting zoos. The first stop we had was to the city zoo. Overall the zoo was compact, but didn't feel in a small space like the Frankfurt zoo did. Being a weekday it was fairly quiet and easy to get a great view of the many animals. I'll let the picture gallery speak for themselves:
Botanical gardens
One afternoon we headed to the Augsburg botanical gardens. It was very quiet, and felt like an overly lush private garden during the time here. The grounds near the entrance are a popular spot for pictures, as a bride & groom were having pictures taken and it was the middle of the week.
For me, being in the garden reminds me that there is much to learn when using the camera we have, however I did try my best to capture the spectacular grounds of the garden.
We didn't spend all our time in Augsburg, as we did do a day trip to…
friedrichshafen
The drive to Friedrichshafen from Augsburg is just under a 2 hour drive. The town is on Lake Constance (Bodensee). The day of our visit it was hot, and the light breeze off the lake was greatly appreciated. The Alps greetings our view opposite the lake was great. Compared to the prior weekend in Le Mans temperatures were close to, or just over 30 degrees Celsius now.
The city is famous for being the location of Zeppelin. There was a museum housed in a stunning Art Deco styled building. It is possible to go on a scenic tour, as one was in the air smoothly floating over the lake. We planned to go through the museum, however we didn't stay long as all the exhibits were in German, and not only is my German horrid, but also there was no English to keep Little Miss interested.
We made sure to have some cake in the cafe before we made our return trip to Augsburg.
Explore other parts of this trip:
Part 1 – Air France Economy, Toronto to Paris (YYZ-CDG)
Part 2 – Overview of a Week in Paris
Part 3 – Day trip to Champagne Region, Moet and Chandon Cellar Tour
Part 4 – The food while in Paris
2019 – 24h Le Mans Pictures post
2019 – 24h Le Mans – Corvette Corral Corvette Pictures
Part 7 – Augsburg – this one!
Part 8 – Augsburg to Amsterdam
Part 10 – Sheraton Schiphol Airport Hotel
Part 11 – Amsterdam to Toronto