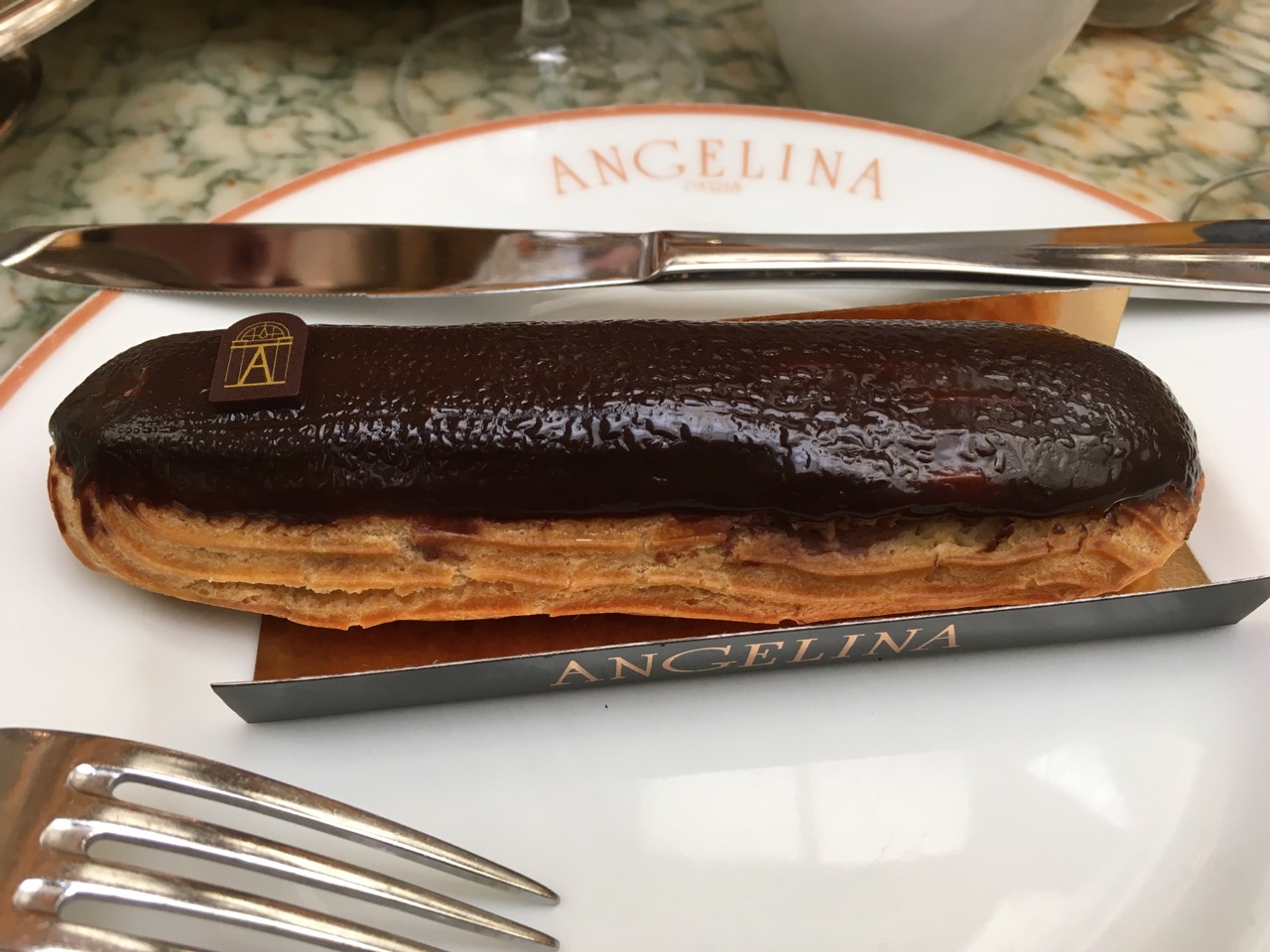 food, nothing but food
Who loves food? I know I do. During our week in Paris, meals were a central part of our rest and relaxation.
so much food!
This post will be short on words, and long with pictures. Enjoy!
Breakfast
The benefit of having a kitchen was that we could make our own breakfast. With little miss out for the count for several days, it was great to have a leisurely start to the day. Eggs, fresh baguette with jam and cheese is a tasty way to start the day. Now we didn't have breakfast everyday in the apartment.
Angelina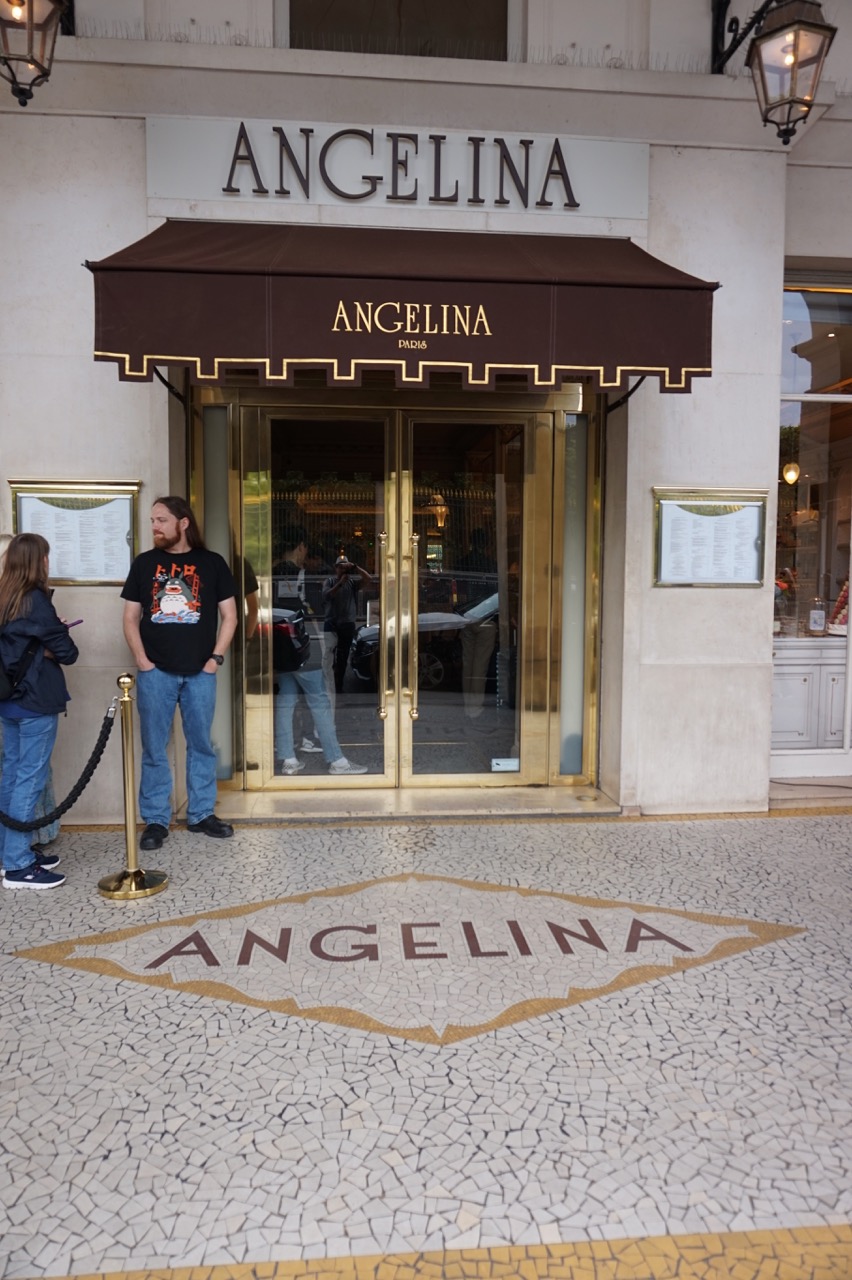 Our attempt to visit the Louvre was quickly dismissed when the staff outside, informed us that walk-up tickets were not available. Although we were sadden to not be able to explore the Louvre our consolation prize was a filling breakfast at Angelina's. We found Angelina in 2012, and in 2017, we visited two different locations: One in the Louvre, and then at the Palace of Versailles. The location we visited this time was between the Louvre and Concorde.
My choice for eclair was based on the fact I had breakfast at the apartment before heading out, so a snack was in the cards for me. After finishing breakfast we went through the take-out section and found a few items to take with us.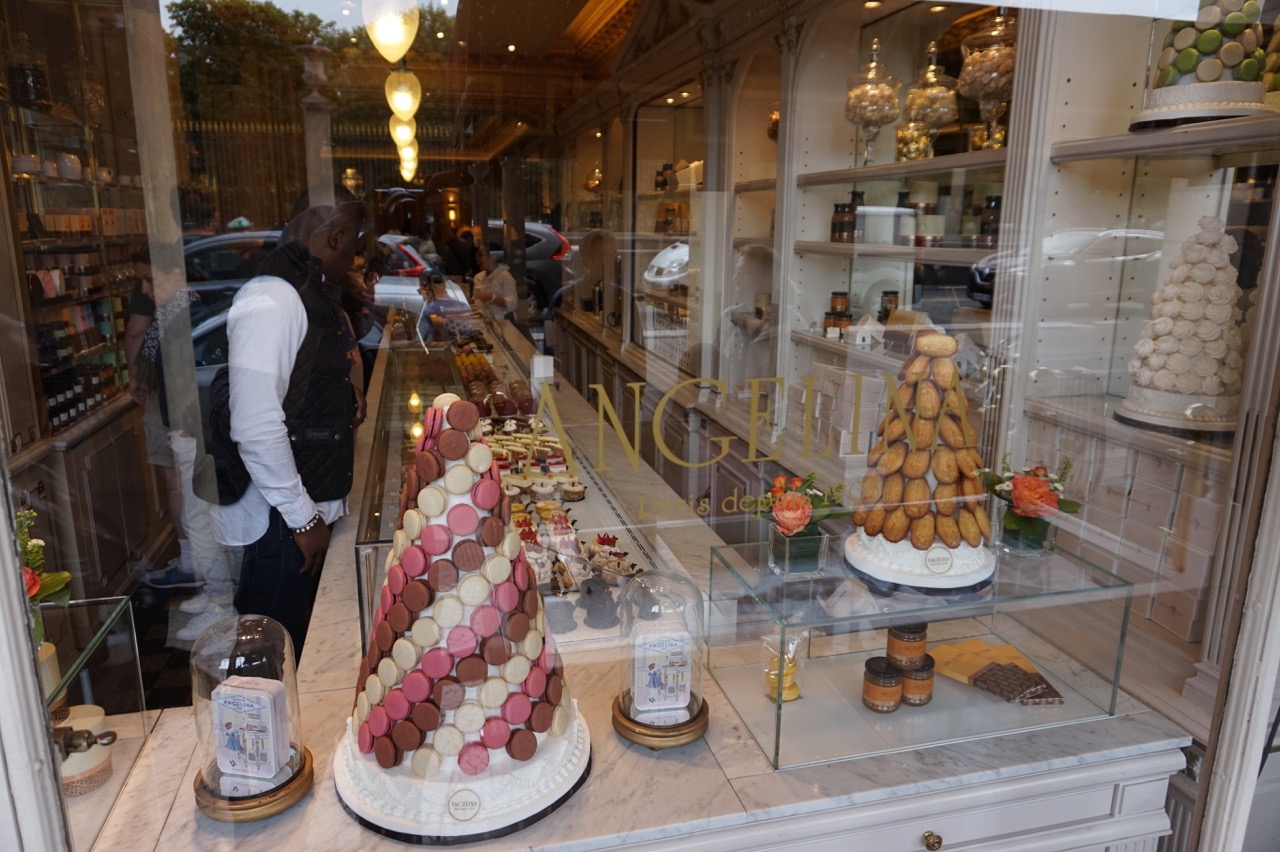 Main Meals
The neighbourhood around our Airbnb had many options. By far the best one was this place: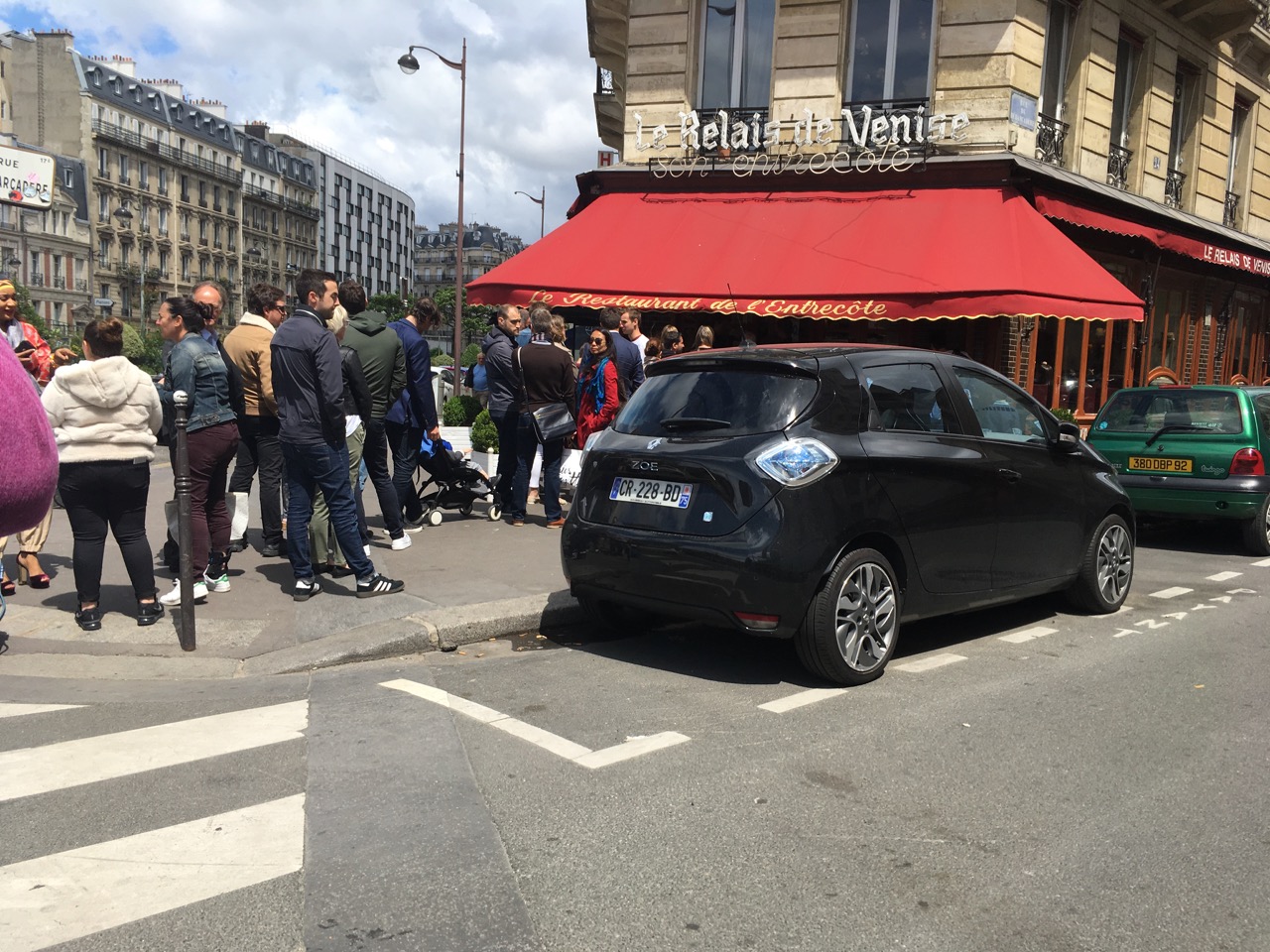 Recommended by our host, we lucked out on the first day we arrived. We arrived shortly after they opened. This is not a vegetarian friendly place as they serve steak. Only steak. The menu you receive is to select your drink. The meal does start with a small salad, followed by steak cooked to your preference that is accompanied by a mountain of french fries. If you still have space, they serve dessert!
Every time we passed the restaurant, a line-up like the one above was typical.
It wasn't steak everyday. One day we had Italian where I opted for Pizza: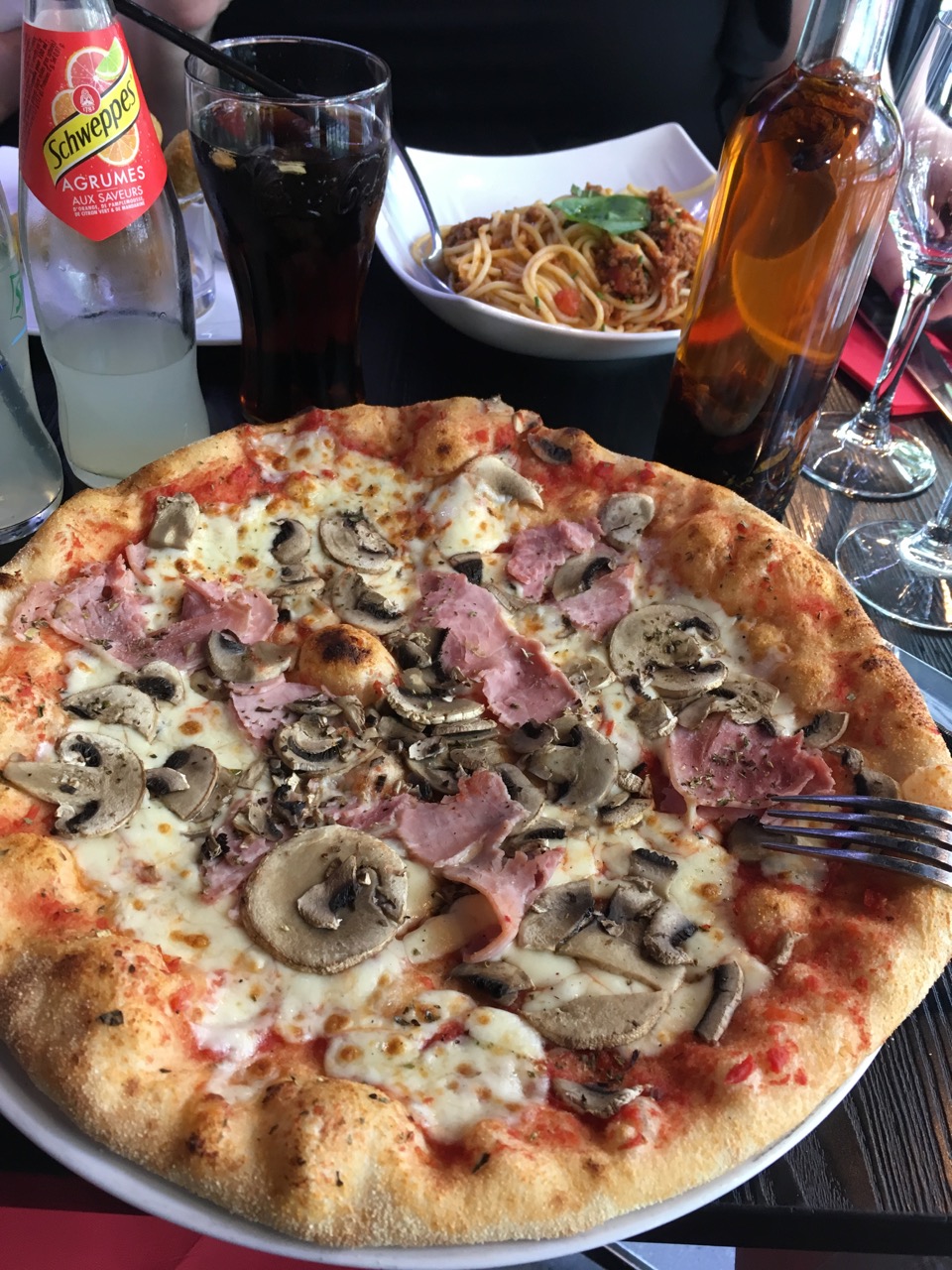 From a neighbourhood restaurant we visited a few times where I had Croque Monsieur during one visit. It was a large portion: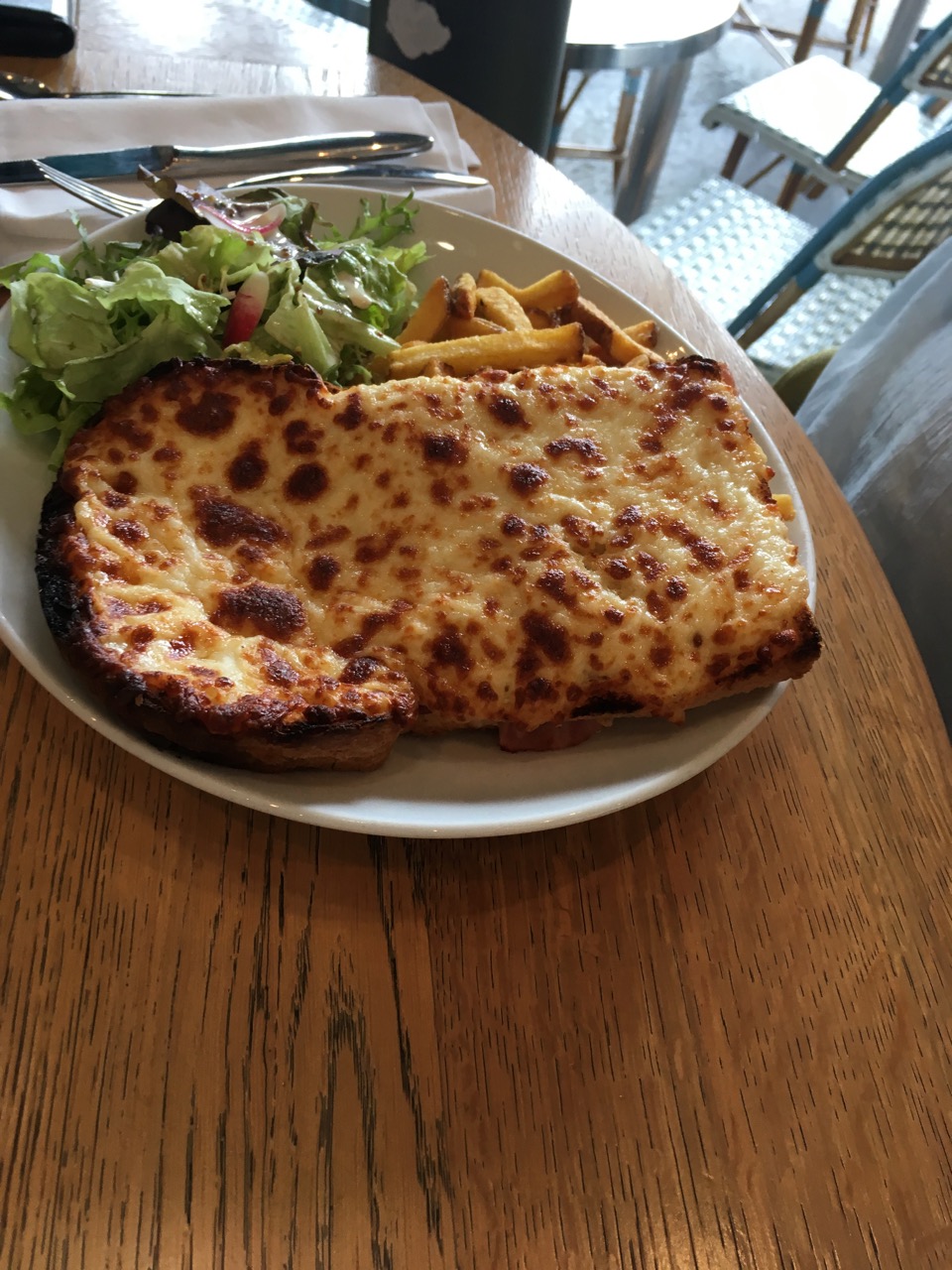 On our day walking around Cite, we had lunch and we all selected salads. Little did we realize that the salads were served in a serving bowl sized container for each of us: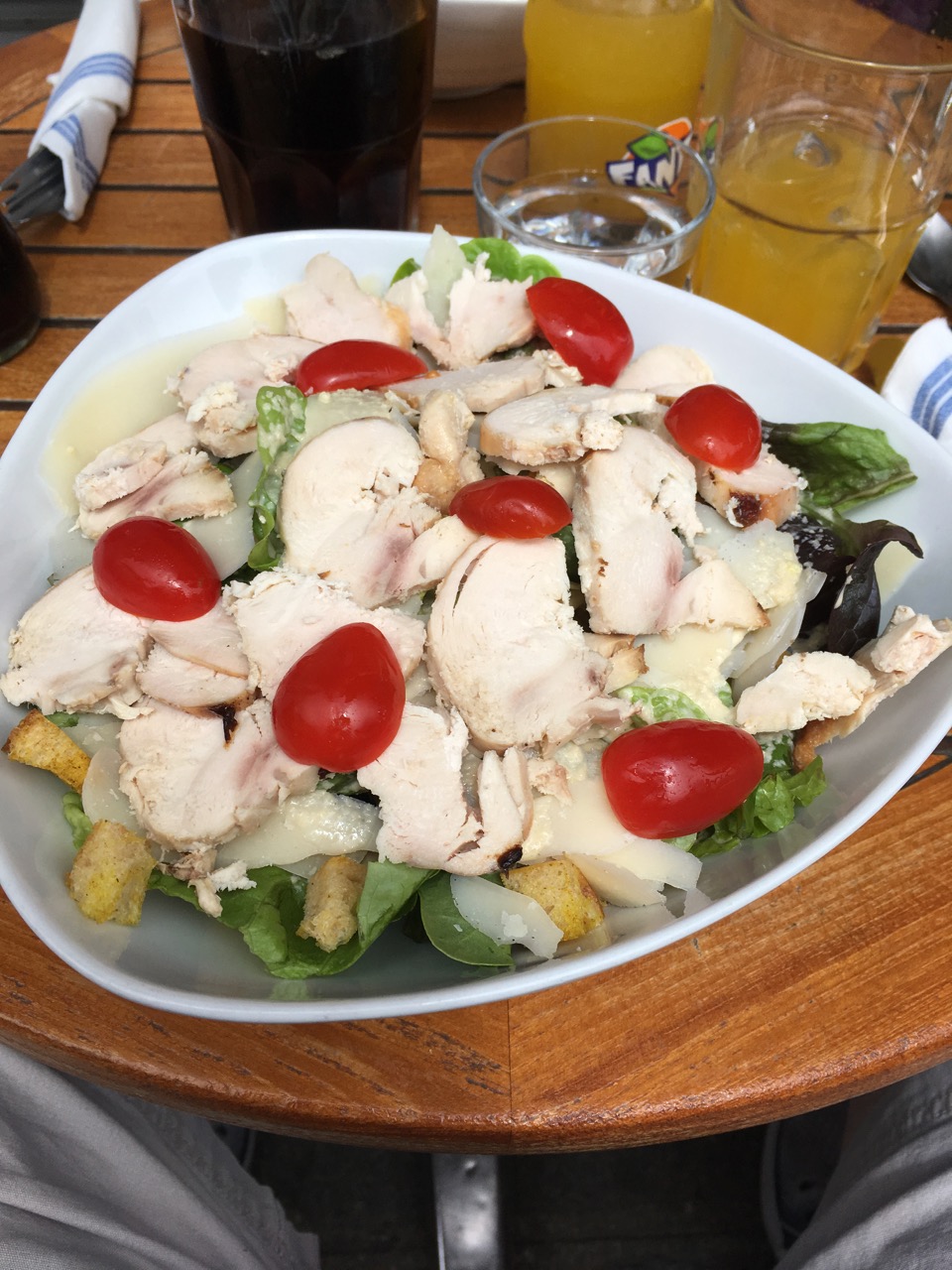 Dessert
On a few occasions we did find room for dessert after the main meal. Here after having seafood we found room for Creme Brûlée, and our friends had a sample of dessert, Creme Brûlée, ice cream and a waffle:
Now, dessert doesn't necessarily need to be at the end of a meal. A few times we had some delightful snacks. I found these one afternoon: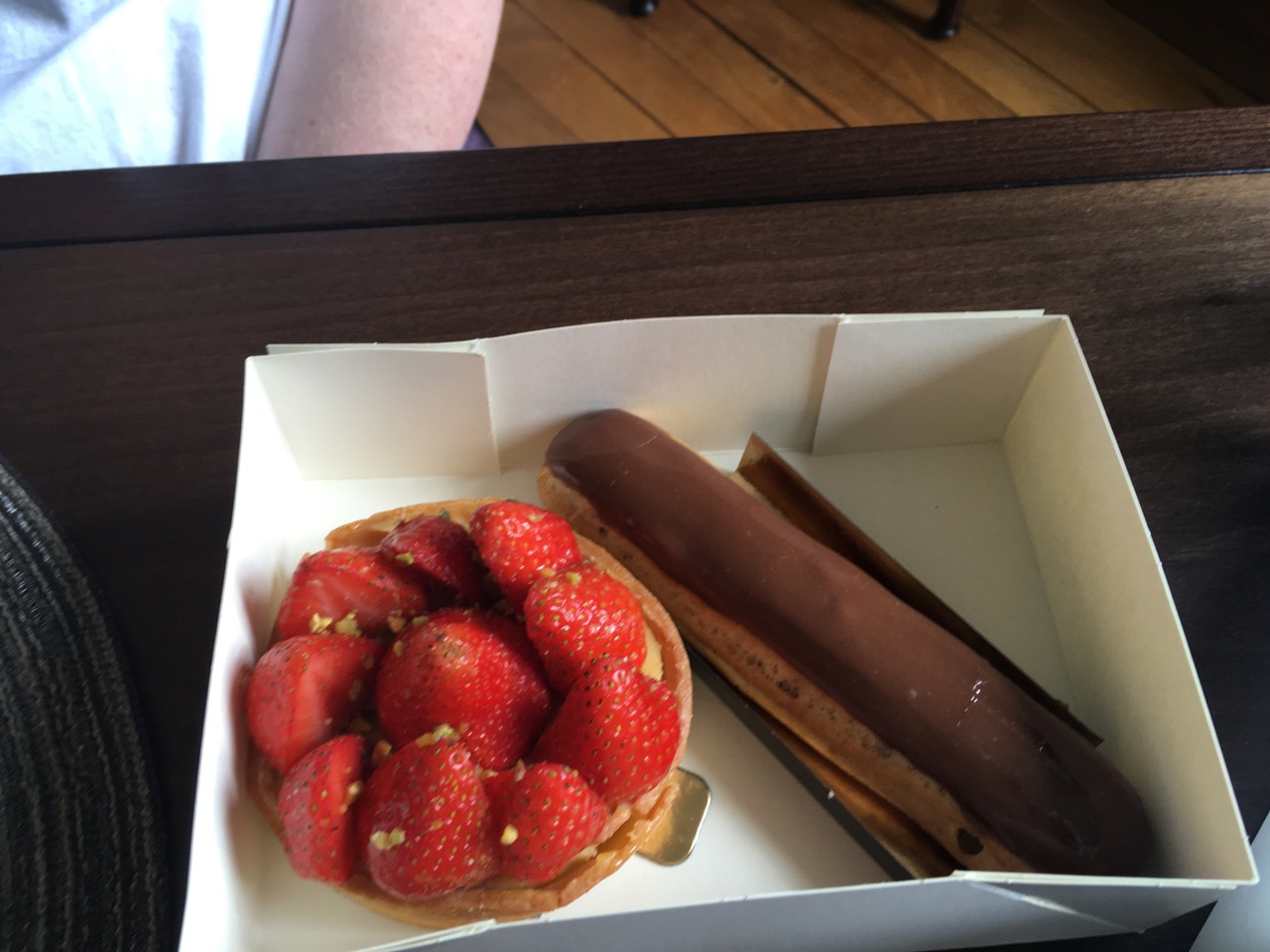 And then little miss found this cute thing while we waited for our flight to Germany at CDG: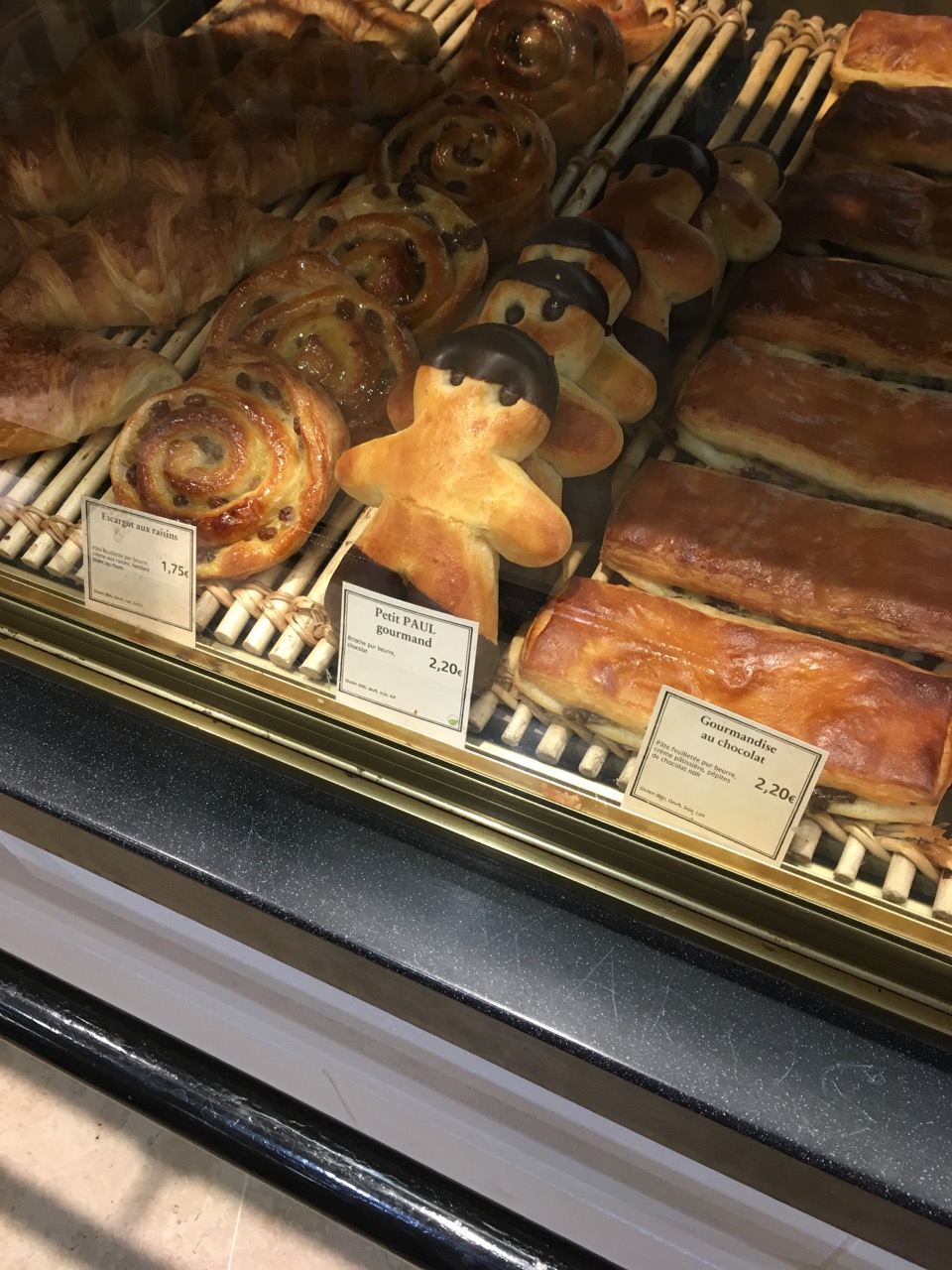 There are definitely no shortage of food options in Paris. Just writing about this is making me hungry…
d
Explore other parts of this trip:
Part 1 – Air France Economy, Toronto to Paris (YYZ-CDG)
Part 2 – Overview of a Week in Paris
Part 3 – Day trip to Champagne Region, Moet and Chandon Cellar Tour
Part 4 – The food while in Paris
2019 – 24h Le Mans Pictures post
Part 8 – Augsburg to Amsterdam
Part 10 – Sheraton Schiphol Airport Hotel