Le Mans to Augsburg
After Le Mans concluded, we stayed in the area one final evening. The next day it was time to return Paris CDG for a short flight to Munich where we'd rent a vehicle and visit family for a few days.
Le Mans on Monday
Most of the track is on public roads, and we were rewarded stopping by on Monday morning before we headed back towards Paris. Instead of pictures, here's a link to the time lapse video.
After our lap of the public roads it was back on the highway and off to the airport. In typical Paris fashion, the ring-road tested out the GPS's overly optimistic timing to get to the airport.
We did eventually get to the airport, successfully returned the rental car and were in the terminal quickly.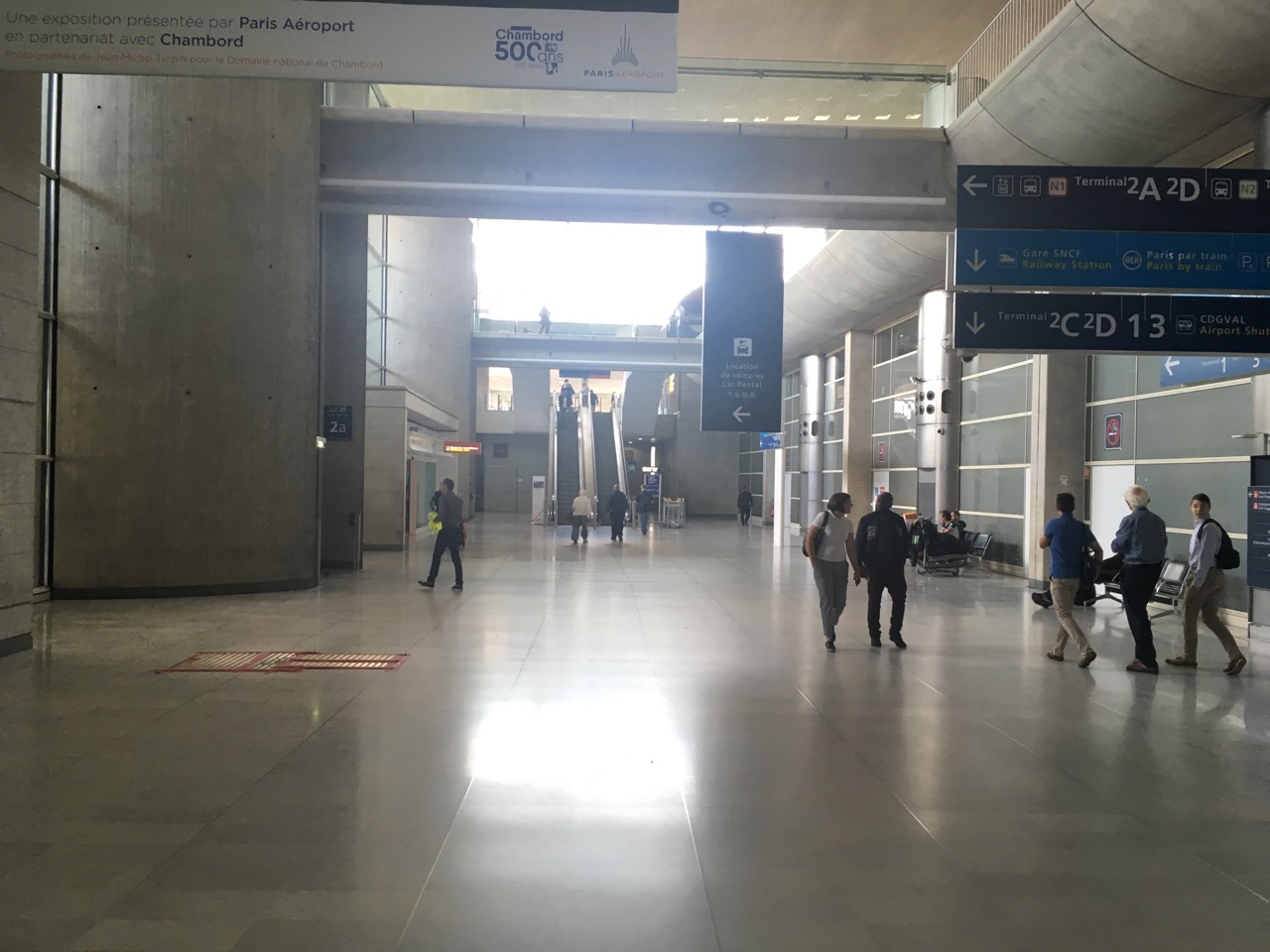 Flight report paris to munich
The temperature and sun was definitely improving from the chilly weekend at Le Mans. The airport was warm, and with the plentiful glass it felt like it was turning into a greenhouse if our flight were late departing.
After clearing security we grabbed some snacks in the lower level food court. Our flight boarded on time, thankfully as space at this end of the terminal was at a premium.
Air France flight AF 1822
Scheduled Departure 15:40
Scheduled Arrival 17:10
Seats 23 or 24 D &F
This flight was fairly full however it was good as there was no delay for departure or arrival. A nice treat was a small snack, I honestly didn't think most carriers for short European flights offered anything other than beverages. A few pictures from the flight:
And just like that we were in Munich. Luggage arrived in good time, and once we determined which rental vehicle we'd have for a few days. Once in the rental (SUV) it was an easy drive to Augsburg. Before we turned off the highway I knew already I selected comfort over top speed potential with this rental, but that's for another post.
Explore other parts of this trip:
Part 1 – Air France Economy, Toronto to Paris (YYZ-CDG)
Part 2 – Overview of a Week in Paris
Part 3 – Day trip to Champagne Region, Moet and Chandon Cellar Tour
Part 4 – The food while in Paris
2019 – 24h Le Mans Pictures post
2019 – 24h Le Mans – Corvette Corral Corvette Pictures
Part 6 – Le Mans to Augsburg – this one!
Part 8 – Augsburg to Amsterdam
Part 10 – Sheraton Schiphol Airport Hotel
Part 11 – Amsterdam to Toronto