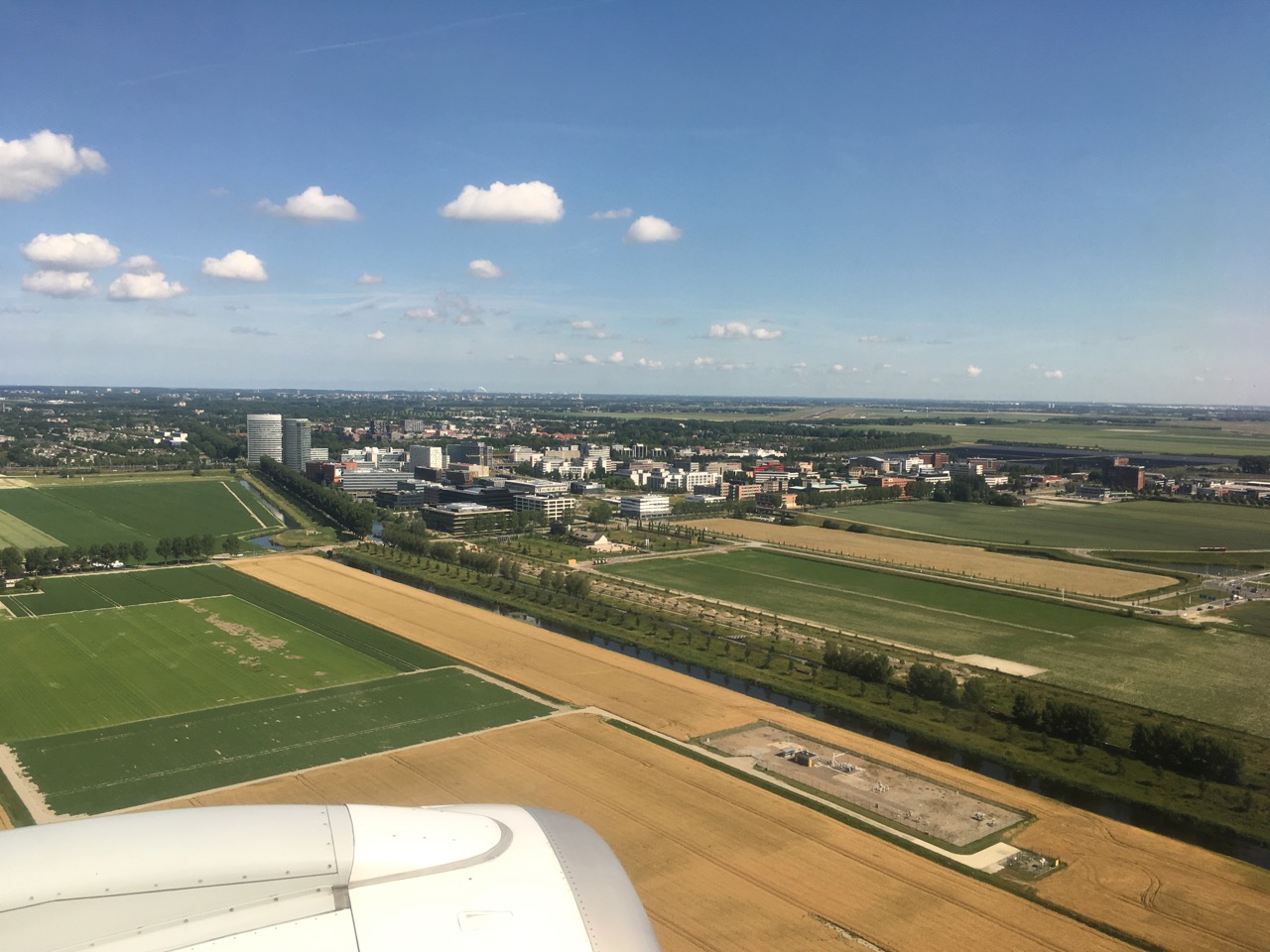 Augsburg to Amsterdam
After a few short days our time in Augsburg had concluded. We had a morning flight to Amsterdam, and I tried to make the most of the Saturday morning drive to Munich International Airport.
autobahn bliss
I love driving. I especially love driving on German highways at 6am on a clear sunny Saturday June morning. The only downside was the rental car. We opted for comfort versus performance and had selected an Opel Grandland SUV. To me, the infotainment was odd as it was exactly the same as the Renault we had rented the prior week in France. (Spoiler: I found out later that Renault owns a portion of Opel and explains the shared parts). With a clear and empty road I had the opportunity to find out its top speed, unfortunately it was 190 km/h. This SUV isn't designed for top speed runs.
Returning the vehicle was a breeze with rental car return signage well marked at the airport. From there, check-in, and security was quick with few people on this quiet Saturday. Both of us were not hungry when we left Augsburg so we opted to have breakfast after security and took a moment to take a few pictures.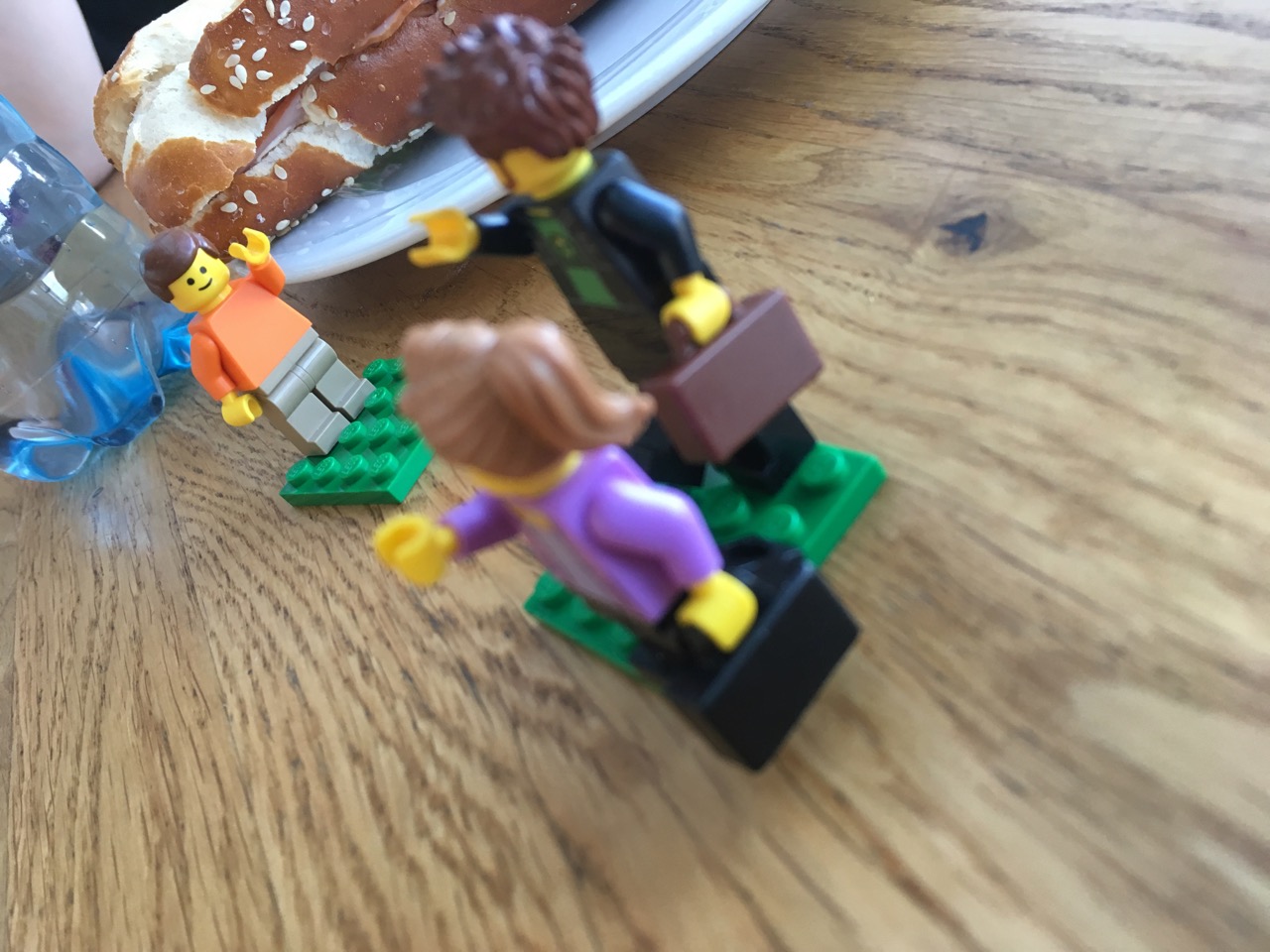 A simple breakfast at the airport and plenty of time to play with our Lego aviators, including my brother's.
The location of our gate in Terminal 1 was near the end of the terminal, and was in an odd spot. There were no large waiting areas. Instead the entrance to the gate was straight off a hallway that had seating facing the windows against the far wall. Seating might have been enough for half of the plane.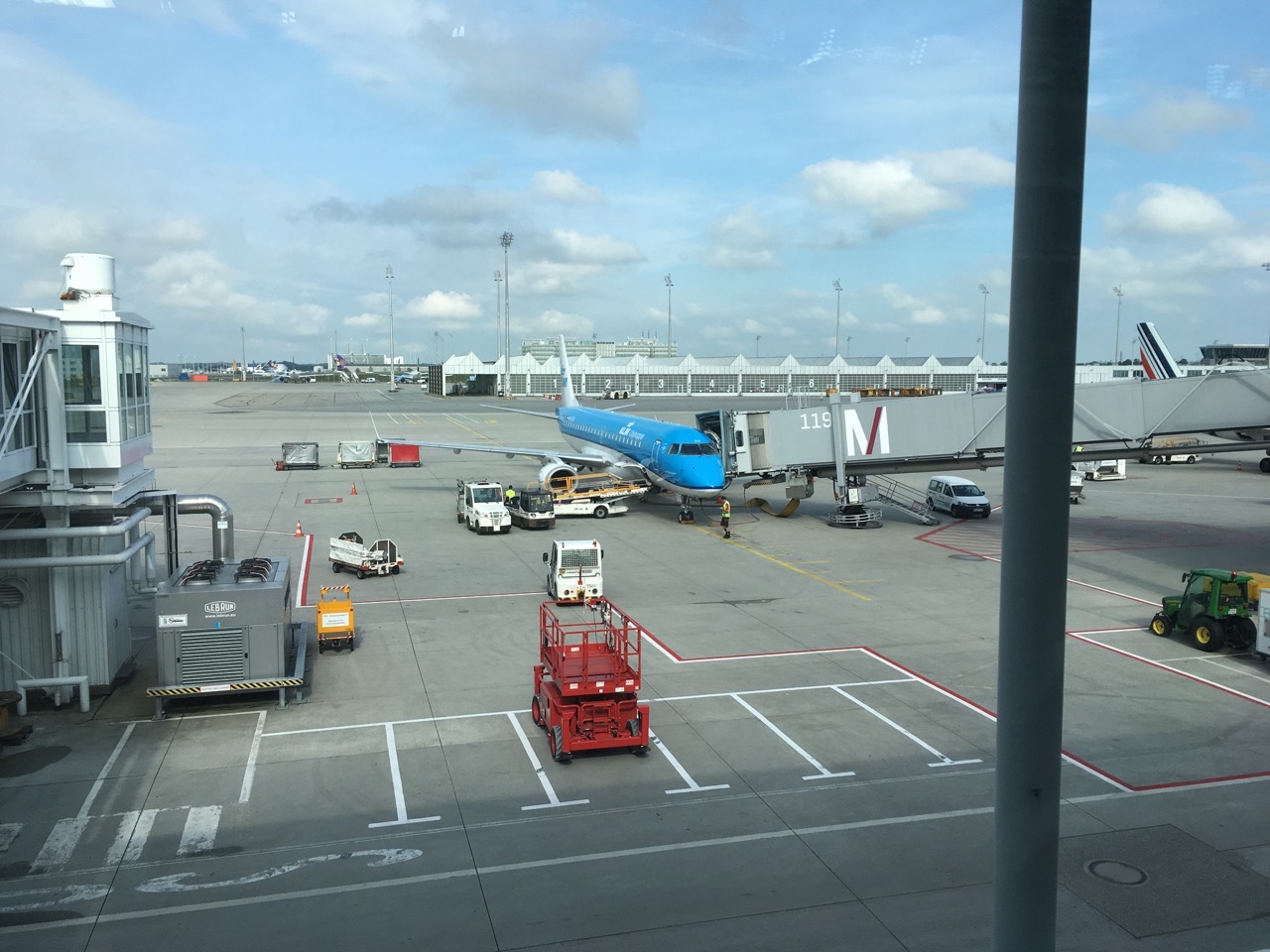 When boarding began our priority boarding got us in front of a few fellow passengers.
KLM KL1792
Munich to Amsterdam (MUC-AMS)
Scheduled Departure 09:25
Schedule Arrival 11:00
Once everybody was seated on the Embraer 190, the captain made his welcome message and ten minutes later the plane was pushed back from the gate. Traffic wasn't heavy as the aircraft waited for five minutes at the runway waiting for landing aircraft to clear the runway. Once clear, the take-off was quick and without delay.
With a short flight, comfort in economy class wasn't a concern. We did receive a small snack that came with a glass of water, and slice of cake.
The flight attendants were quick and even faster with their humour. As one attendant handed Little Miss her cup of tea and asked "Would you like anything else?", LM cheekily asked "One of those [Delft] houses!" Without any hesitation, the attendant replied "Me too! Sadly they are only available in [long-haul] World Business Class"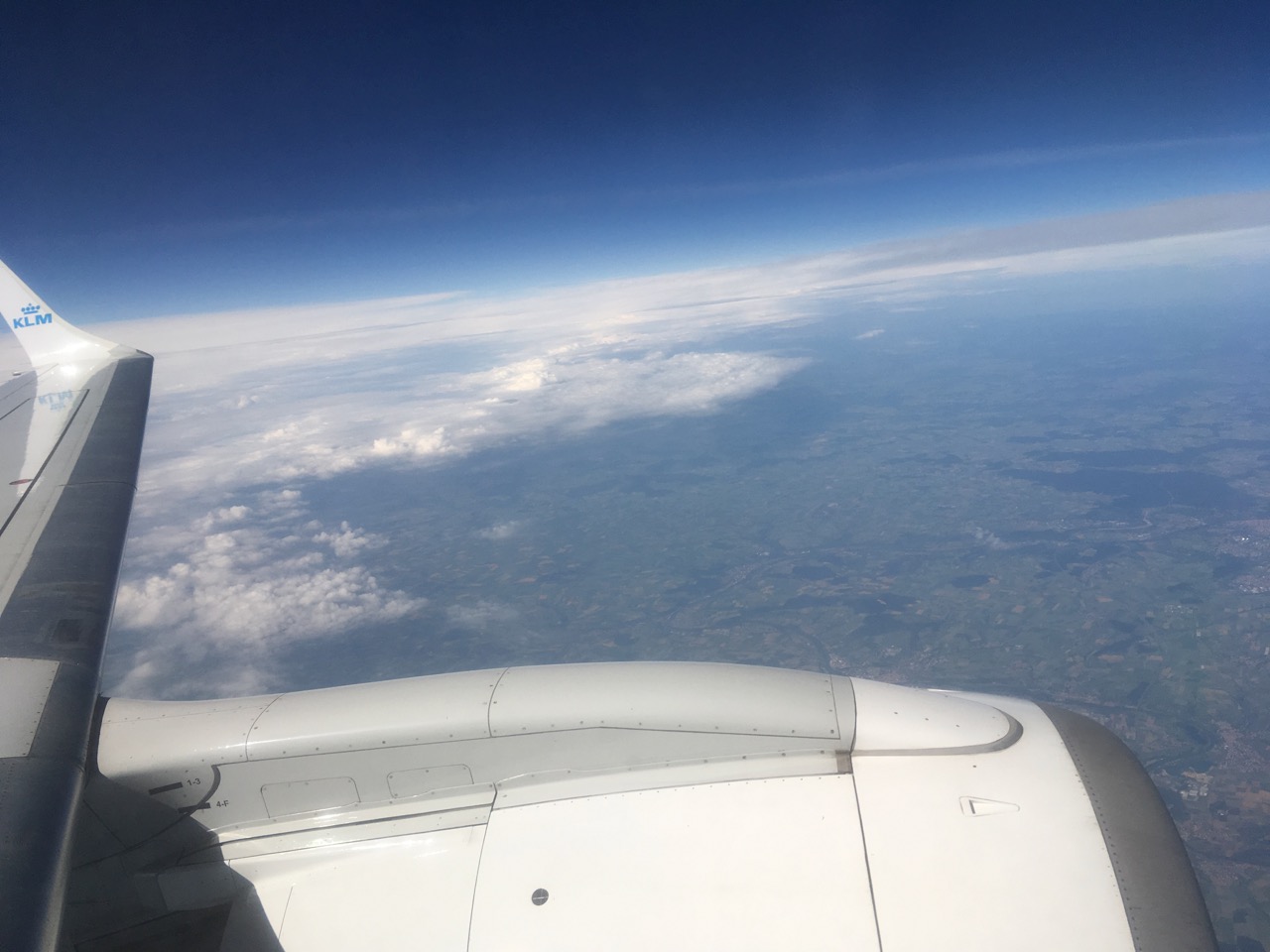 Weather was sunny and clear, and our approach and landing at Schiphol was without delay. We were ready for our just under 23 hour transit in Amsterdam!
Explore other parts of this trip:
Part 1 – Air France Economy, Toronto to Paris (YYZ-CDG)
Part 2 – Overview of a Week in Paris
Part 3 – Day trip to Champagne Region, Moet and Chandon Cellar Tour
Part 4 – The food while in Paris
2019 – 24h Le Mans Pictures post
2019 – 24h Le Mans – Corvette Corral Corvette Pictures
Part 8 – Augsburg to Amsterdam – this post!
Part 10 – Sheraton Schiphol Airport Hotel
Part 11 – Amsterdam to Toronto