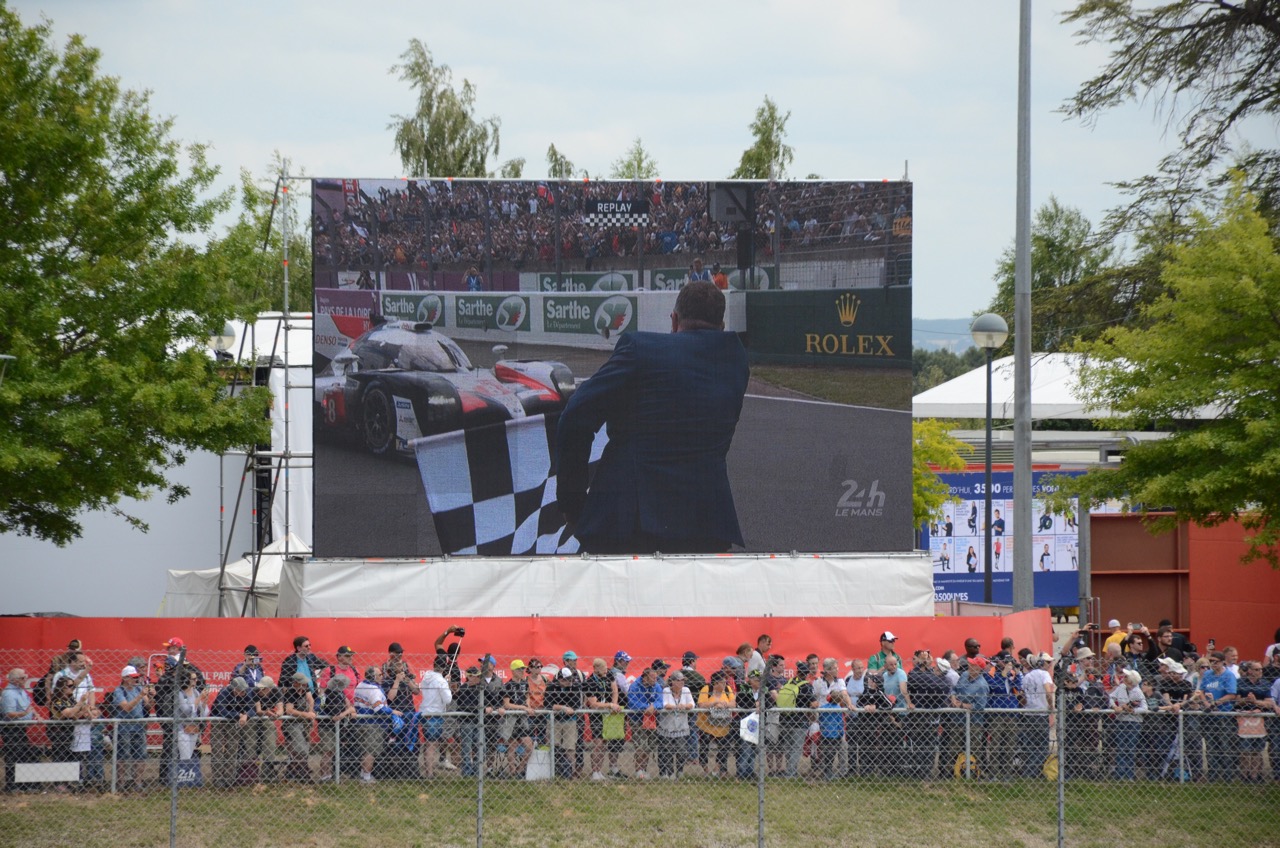 Le Mans 2019 – PICTUres!
This post is focused on the many pictures from the race. So sit back, and let all the pictures load to enjoy this great race.
Pictures from 2019 24h Le Mans
No long worded post here. Instead focus is on the many pictures taken over the weekend. These pictures are not limited to the pictures from our Tribune seats at the end of the start/finish line. Sunday morning I left our AirBnB to take in the track before most of the spectators awoke and returned to the track. Originally I wanted to arrive at the track as close to sunrise as possible. Even with roosters nearby our AirBnB I "slept" in and arrived at the track by 7:30am.
Friday pit walk
Throughout Friday the pit lane is open to spectators to walk by all the garages and watch any final preparations that teams were undertaking. I arrived near the end of the day, after 7pm and crowds were still decent.
Corvette Pits
I lucked out when I visited the Corvette pits. With Lego in hand, one spectator made a few jokes to the crew and suddenly I was allowed into the pit area. It was neat treat.
Pre-race Ceremonies
It's hard to watch a fly-over from a covered grandstand! For 2019 I smartly chose to stand between grandstands that afforded me an excellent view of both the military helicopter as well as the fly-over. Giant TV screens helped to show the activities just a short distance away at the start/finish line.
Final Corners
Sunday morning I tried to get pictures while walking south of the start/finish line towards the Porsche Curves. Although I didn't get to the curves there were several vantage points to get pictures of the cars as they came towards the start/finish line.
Dunlop Bridge
The elevation change up to the bridge provides a sweeping view of the first corner and chicane as the vehicles rocket towards the bridge. The chicane slowed vehicles enough to grab a few good pictures out of the many attempts.
What else you see at the track
E
Explore other parts of this trip:
Part 1 – Air France Economy, Toronto to Paris (YYZ-CDG)
Part 2 – Overview of a Week in Paris
Part 3 – Day trip to Champagne Region, Moet and Chandon Cellar Tour
Part 4 – The food while in Paris
2019 – 24h Le Mans Pictures post – this one!
Part 8 – Augsburg to Amsterdam
Part 10 – Sheraton Schiphol Airport Hotel