November 2018 Lisbon to Geneva TAP Portugal
Upon arrival, and after 30 minutes at border control, I was on my way to the lounge to wait for my connecting flight to Geneva. Little did I know I would learn the details of flying today.
TAP Lounge
There is one lounge for TAP Portugal passengers. Located on the Schengen side of the airport it is located on the upper level. It's easy to find as there is a central courtyard area of the terminal, with the TAP lounge and a contract lounge both located at the top of escalators.
Staff was quick to admit me to the lounge. Layout is predominately one large space alongside windows overlooking the apron and runway. Behind the entrance are the washrooms, showers as well an open air with sinks. Sinks were located both in the washrooms and outside of the washrooms.
Initially, I found a spot near the buffet that was busy throughout my 2 hour time in the lounge. Selection was predominately cold items, however there was a section for Portuguese tarts that were outstanding.
After trying to hydrate myself from the first flight, it was time to head to my flight. Lisbon's airport is easy to notice that TAP's growth is stretching the airport to its limit. My assigned gate had us in the hallway beside a jetway and waiting plane. Unfortunately, for us, our gate was a remote gate where we proceeded to take the stairs down beside one TAP plane and board a bus to be taken to ours.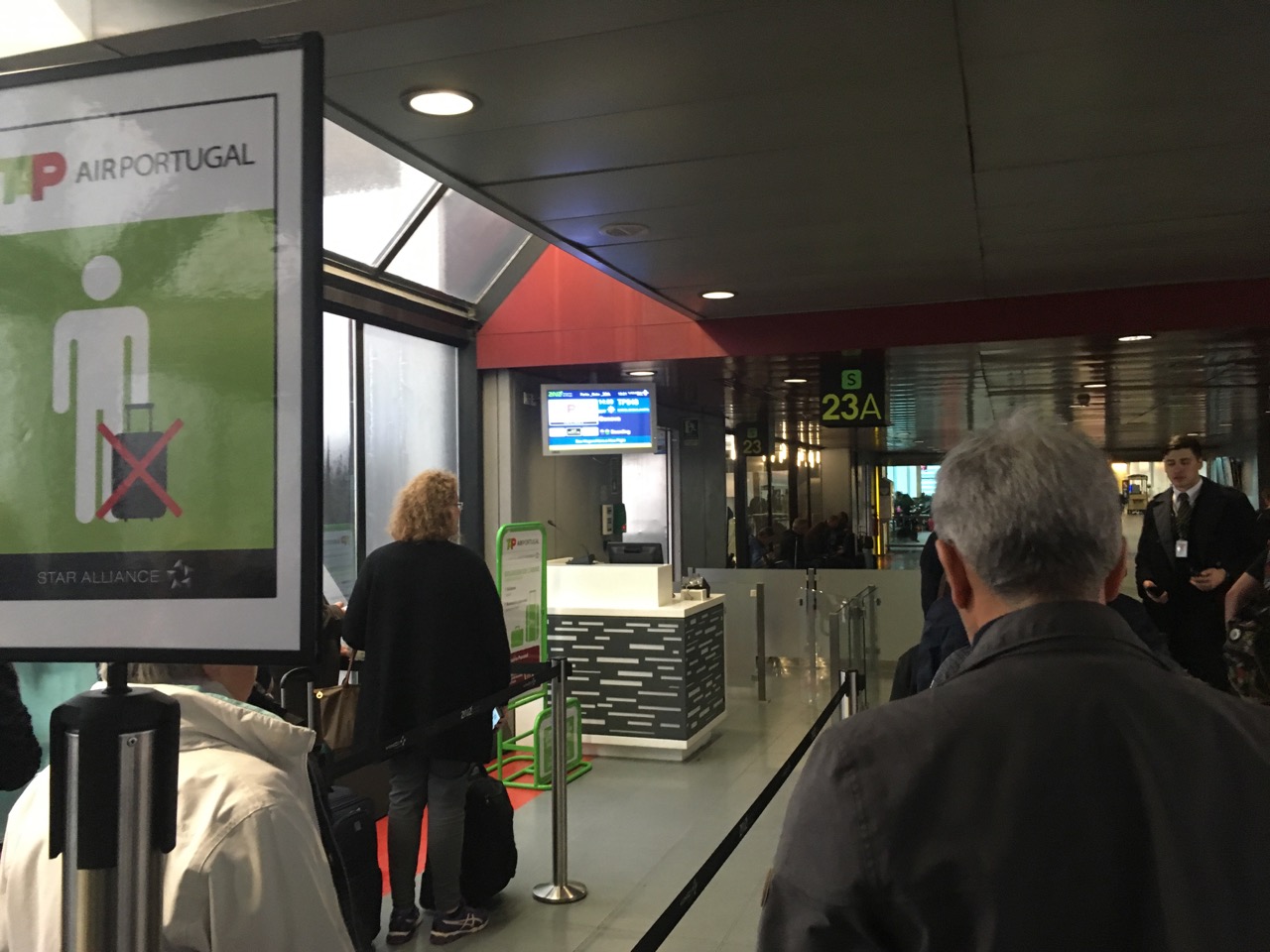 The biggest downside to being at a remote gate is when weather doesn't cooperate. In my case I arrived on one of the most rain filled days. Most passengers had a complimentary shower in the short walk from the bus to the covered stairs up to the plane. Quickly, we boarded however, the door wasn't closed quickly.
TAP 948
Lisbon – Geneva (LIS-GVA)
Scheduled departure 14:00
Scheduled arrival 17:30
Seat 2A (business class)
TAP, like most European carriers do not have any physical differences to their business class seats for intra-Europe flights. My seat on the A319 was no different than the rest of the plane.
Although everybody was on board for a timely departure, the technical team was milling around the plane. In fairness, I have experienced technical crew on board during boarding and whatever issue was completed and signed off without large delay.
Today was not the day. After 20+ minutes the captain came on the PA and announced that due to the HVAC not working, and it not be able to be repaired in a reasonable time, our flight to Geneva would not be on this plane. Thanks to online resources, I was fearing the worse — cancellation, and I was already trying to connect my phone to a network to explore rebooking options. Sadly, the final LIS-GVA flight showed 2 available seats. The odds were against me to get me to my destination today.
Cancellation
Once we returned to the terminal, passengers were instructed to wait for an announcement in 20 minutes. After the 20 minutes the obvious was stated — our flight was cancelled. At this point I started to talk to another passenger. Fortunately for me he was a frequent TAP flyer and informed me that rebooking could be completed elsewhere and we wouldn't have to wait with everybody at the gate to get rebooking information.
At Lisbon airport, after the central security area is a ticketing area for TAP. Here the two of us received our new boarding passes. While he walked with me towards the exit, his phone rang. He had one of the two seats on the later flight. I thanked him for his help and bid him farewell.
Another tip he provided me was to visit, on the public/check-in side of Lisbon airport is a premium ticket and customer centre to be assigned a hotel room and meal voucher: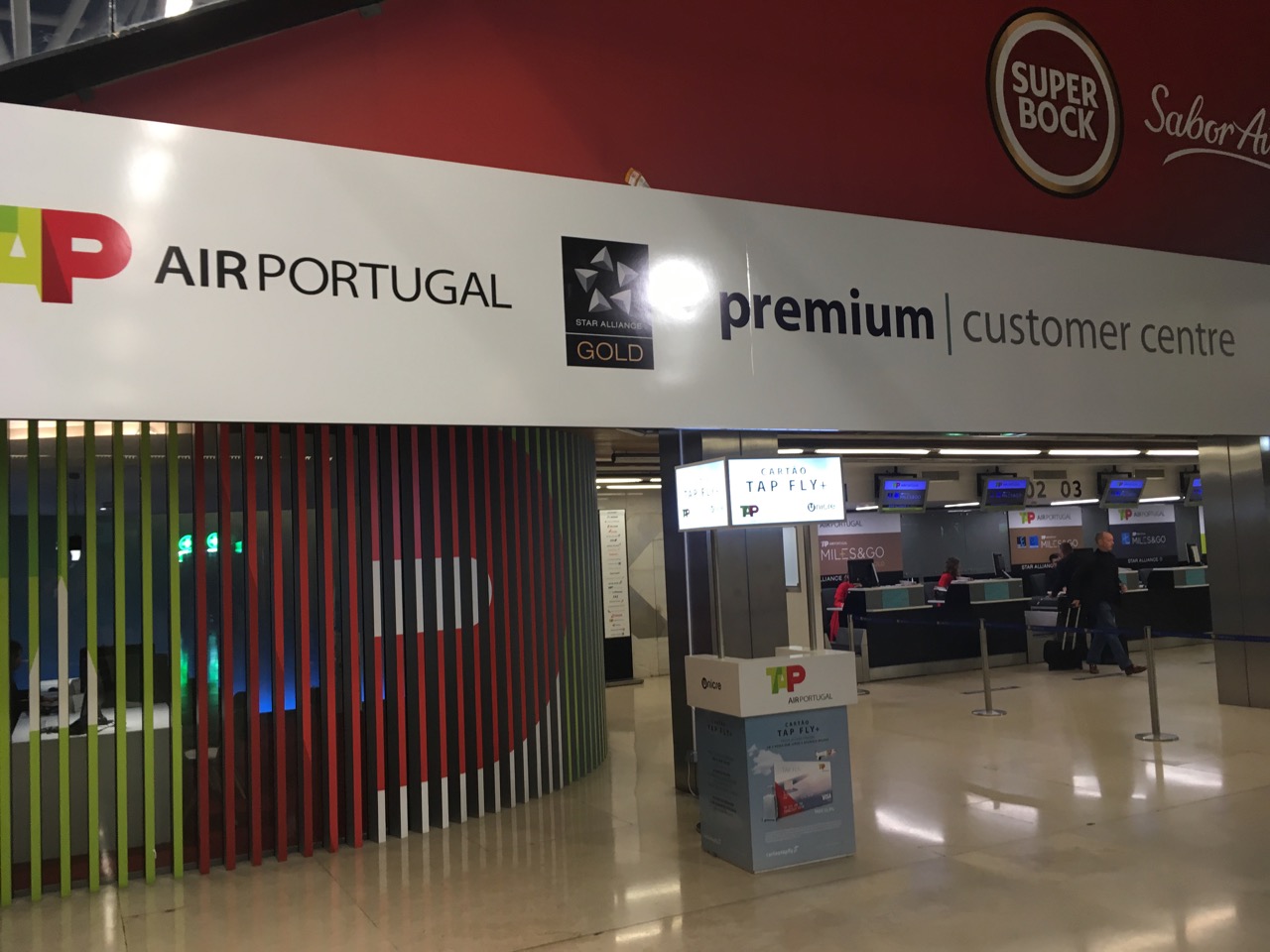 Upon entry I was quickly confirmed for a flight the next day, and provided with meal voucher and overnight accommodation. Unlike stories of waiting hours for buses, I was escorted over to the taxi stand and was at my assigned airport within 30 minutes of walking in. Service was excellent.
Now I wasn't going to arrive in time for an evening social before my work event.
Table of Contents
TAP Portugal Toronto to Lisbon
TAP Portugal Lisbon to Geneva, attempt 1 (this post!)
Overnight in Lisbon, Holiday Inn Continental
Munich – BMW Welt & BMW Museum
Munich – Downtown
Augsburg – Quick walk around town
Geneva – Ibis Styles Palexpo