Downtown munich
After visiting BMW Welt & Museum we headed downtown. Being mid-November we were too early for Christmas markets but there was no shortage of Christmas related things already out and available.
Central Munich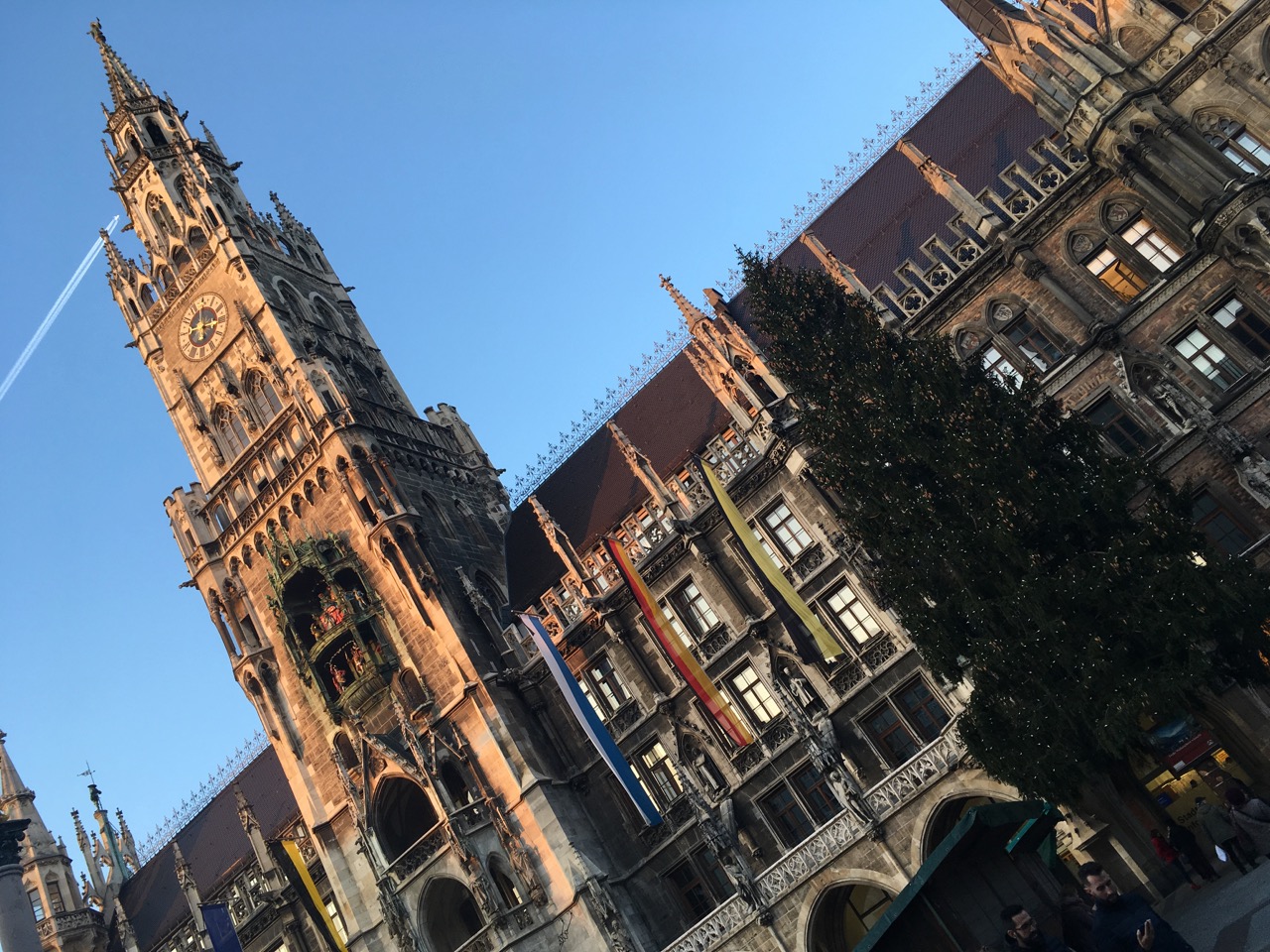 As we arrived at Marienplatz as the sun was quickly fading given the late fall afternoon. Booths were being setup for a Christmas market. These typically run from end of November up until Christmas where a mix of food, drink and wares are available for purchase. We spent some time walking around the central square and then went to a nearby market where we had some mulled wine: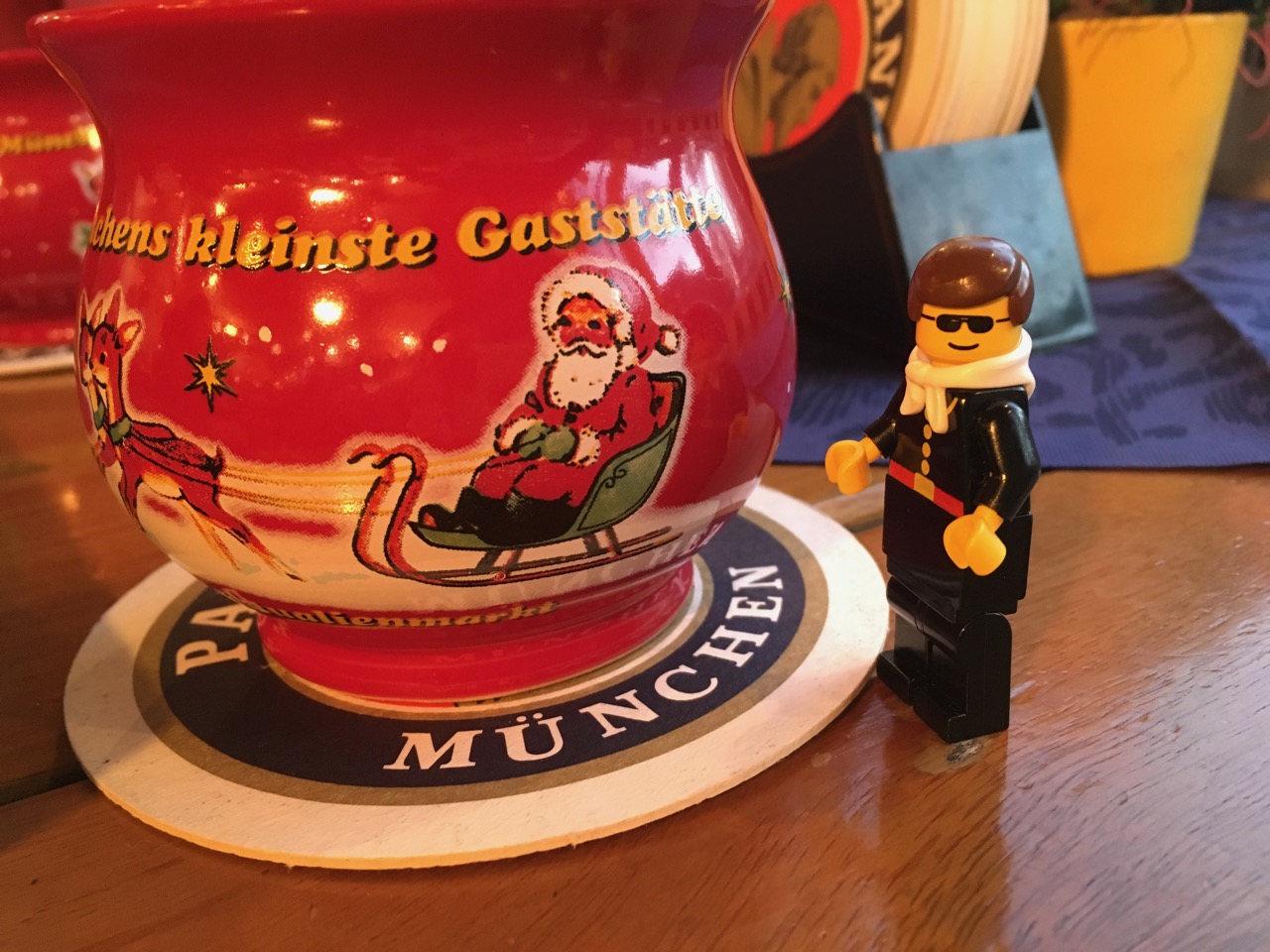 From there we started to look for something that was on my shopping list, Advent calendar. Germany takes Christmas and Advent calendars seriously. Starting with an endless assortment of chocolates but then the calendars got more interesting, such as potato chips.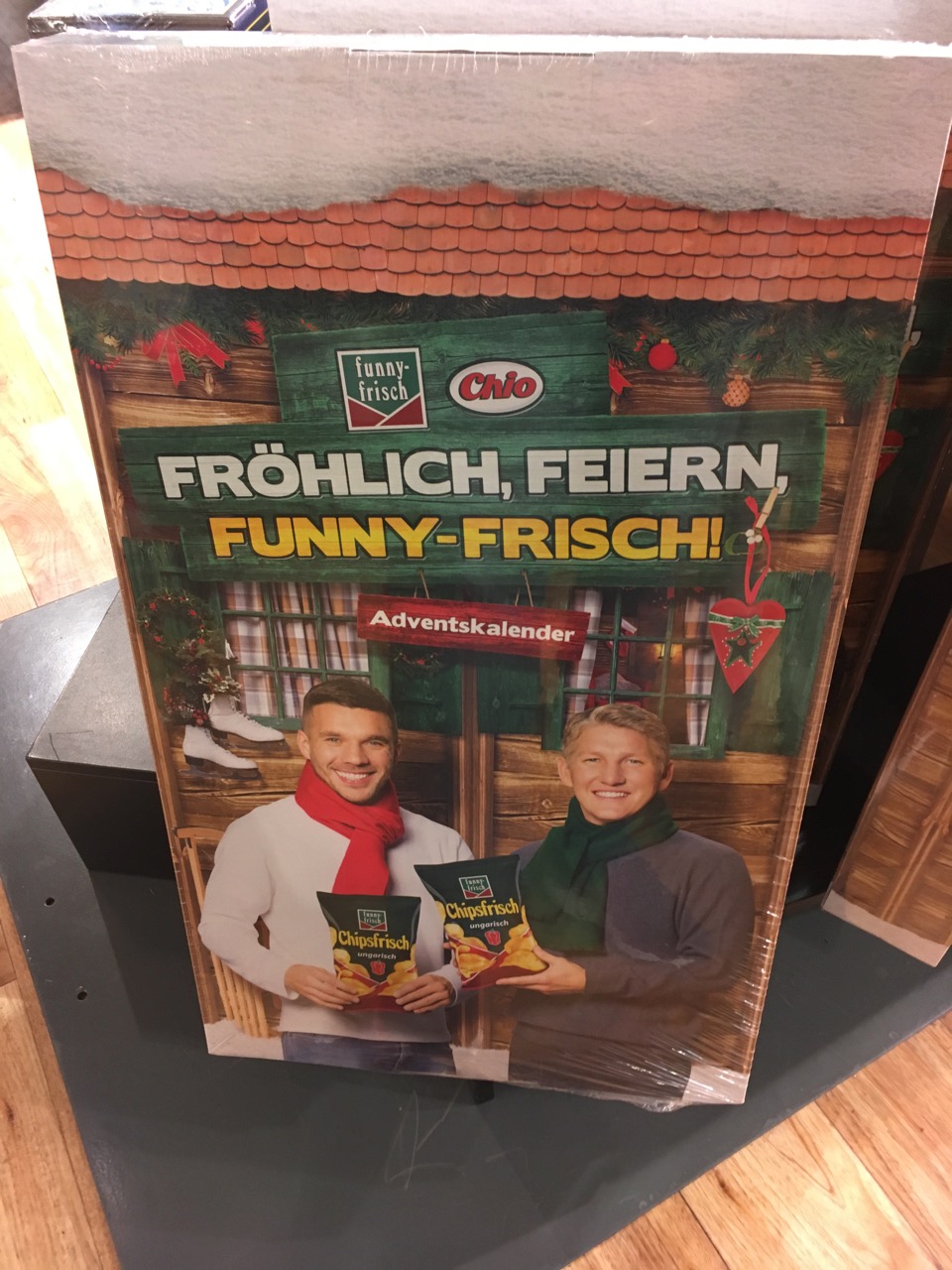 And then for the drinker, beer advent calendars: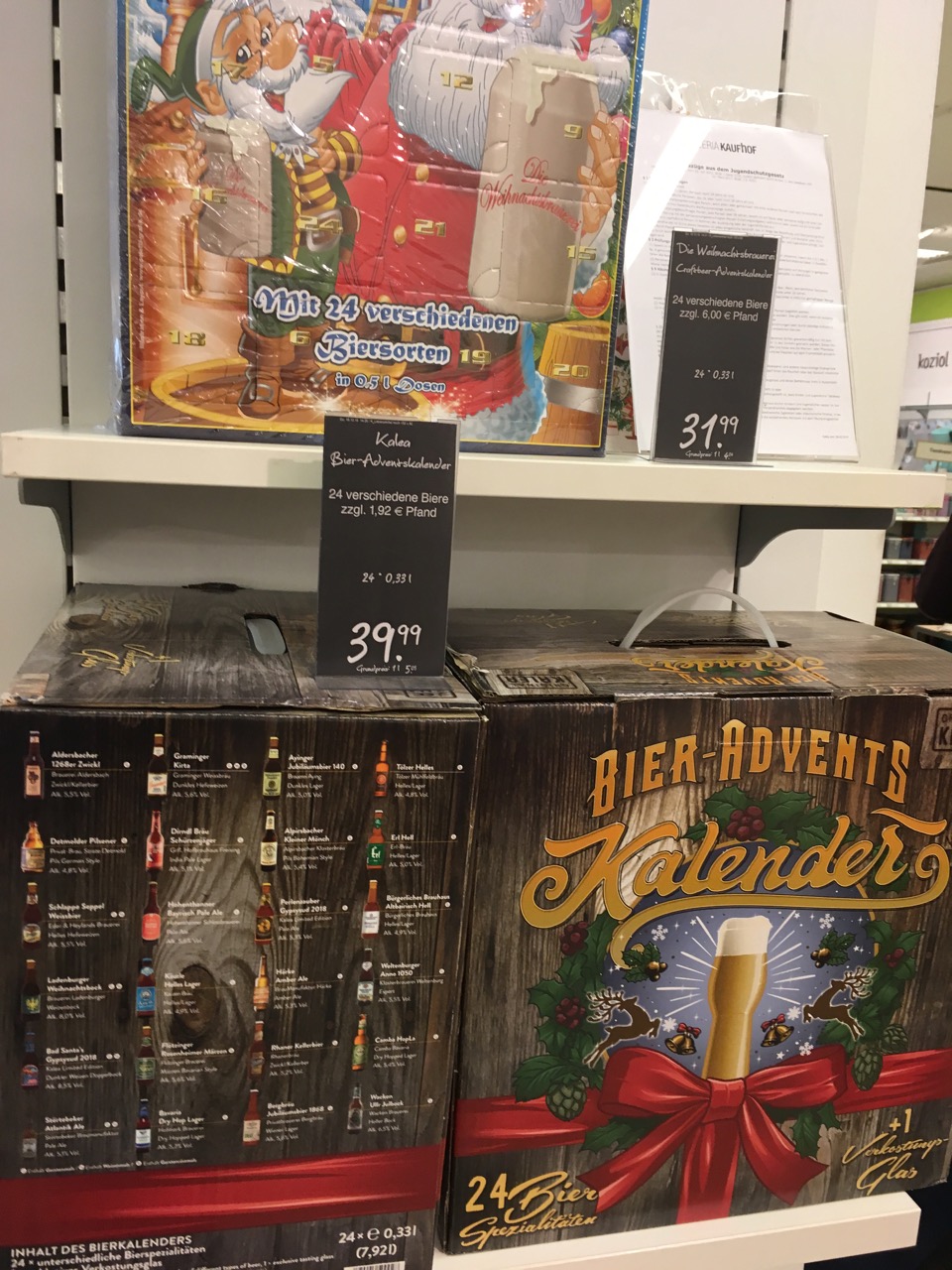 And this was just what I saw in one department store. Yet more calendars awaited when we stopped in a drugstore where cosmetics themed calendars were on offer: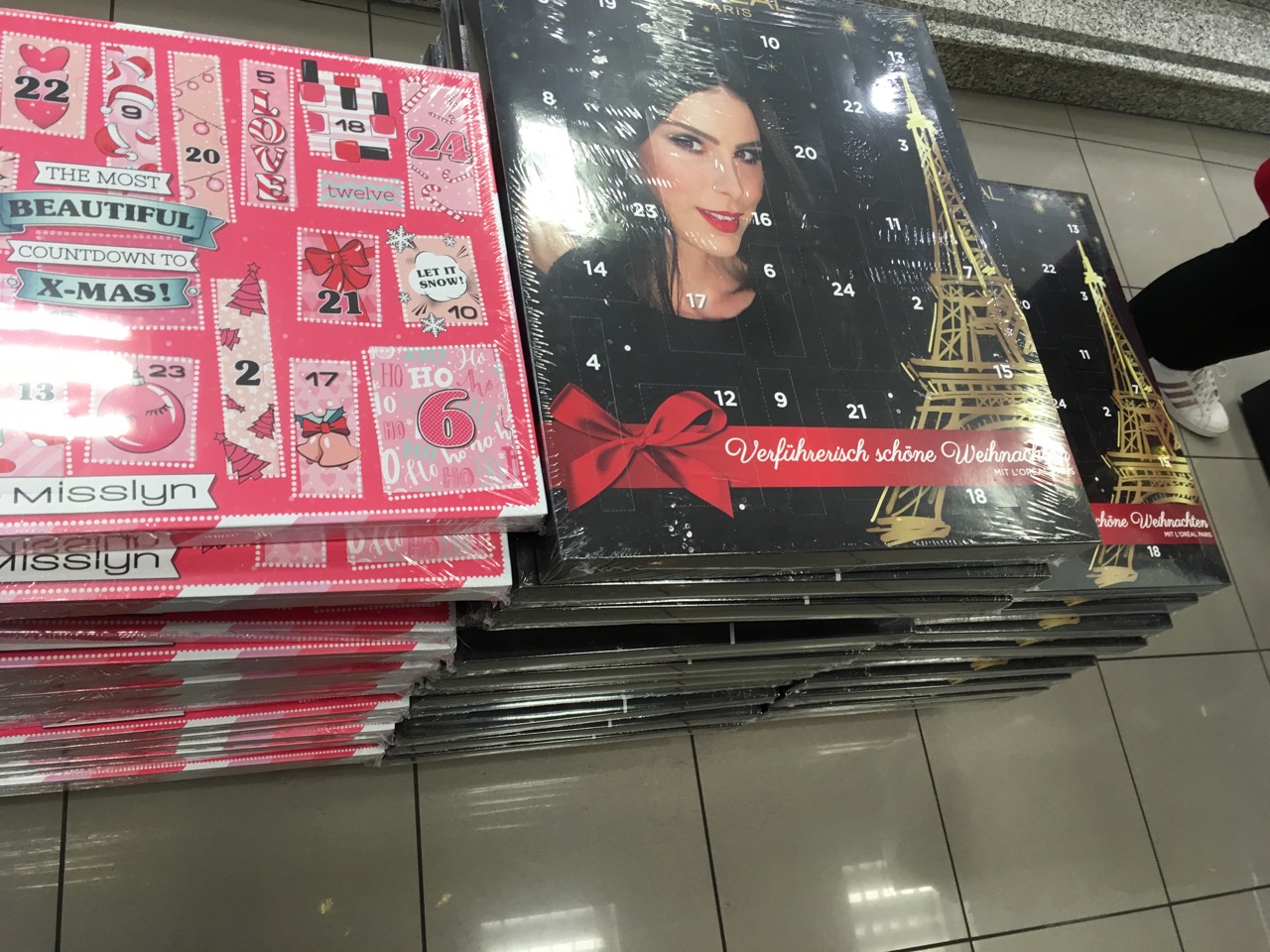 And yet more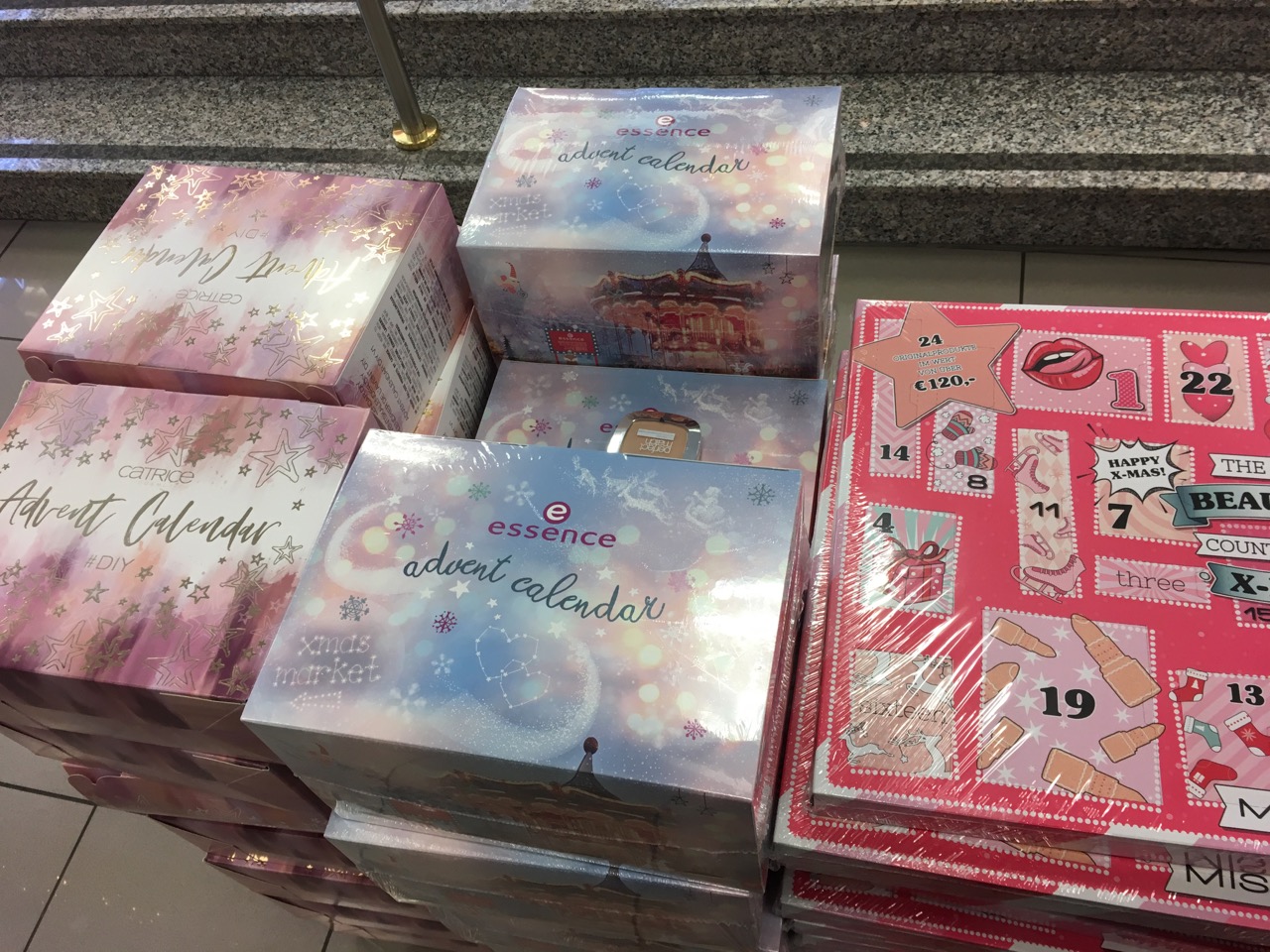 And even more displays! There was so much choice it was hard to narrow down my choices.
With a few calendars in hand we headed out for dinner before heading back to the car and returning to my brother's apartment.
Table of Contents
TAP Portugal Toronto to Lisbon
TAP Portugal Lisbon to Geneva, attempt 1
Overnight in Lisbon, Holiday Inn Continental
Munich – BMW Welt & BMW Museum
Munich – Downtown (this post!)
Augsburg – Quick walk around town
Geneva – Ibis Styles Palexpo