BMW Museum
One of my interests are cars. When you are in Bavaria, the biggest car thing to visit is BMW's headquarters, home to their museum. This was not my first visit, however it has definitely expanded since that visit.
History time!
When I was in high school, I got the opportunity to visit my brother who was on a year long exchange in Germany. With his Easter vacation overlapping March break it was a chance to travel! One of our stops was Munich where I dragged my very not-a-car-person brother to the BMW museum. Back then it was a small space in the bowl portion of their headquarters building.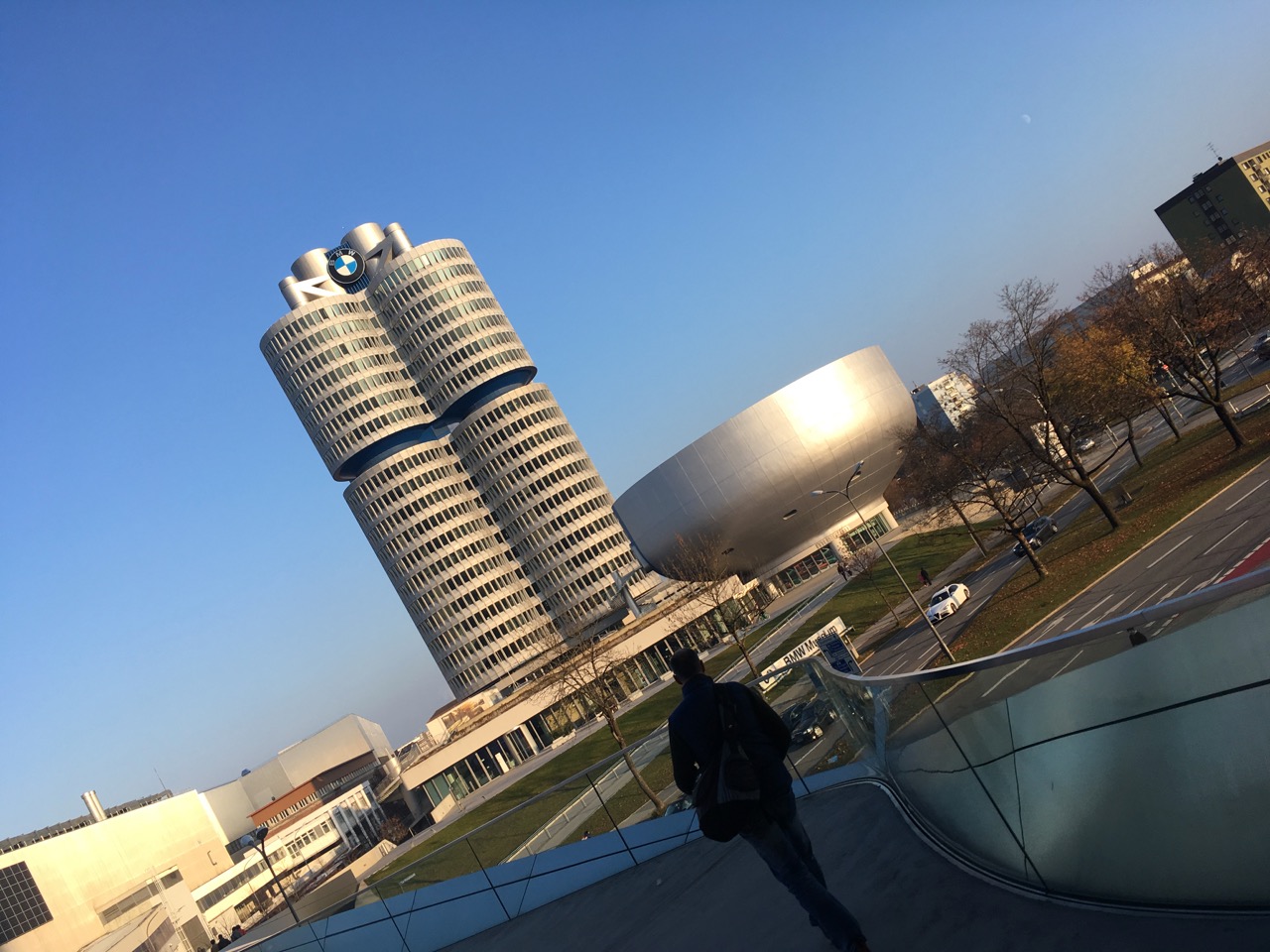 Now it had expanded out and down to the side of BMW's offices and is expansive.
Getting there
BMW Museum is located in the north west section of Munich, near the grounds used for the Olympics. The U-bahn (metro) stop is Olypmiazentrum. It is just north of BMW Welt and BMW Museum.
If you are driving, from the west it is easy to access, and parking is available at BMW Welt. As we didn't drive in from any other direction I cannot comment on ease of access
BMW Welt vs. BMW Museum
These are two separate buildings and are very different. BMW Welt is free to enter, has several restaurants and felt like a giant showroom. Which it is. You can get your BMW delivered at BMW Welt. The delivery occurs in an open air on a mezzanine level. This level is visible to all people using the bridge that connects the Museum to Welt, and any of the restaurants that are located on the upper levels.
When you receive your vehicle you then drive down a ramp inside and then exit to a small plaza before joining traffic in your new BMW.
BMW Welt
In fairness, BMW Group has several brands, including Mini and Rolls Royce. Their new SUV was on display during our visit:
In addition, it felt like every model of BMW was on display in this large space: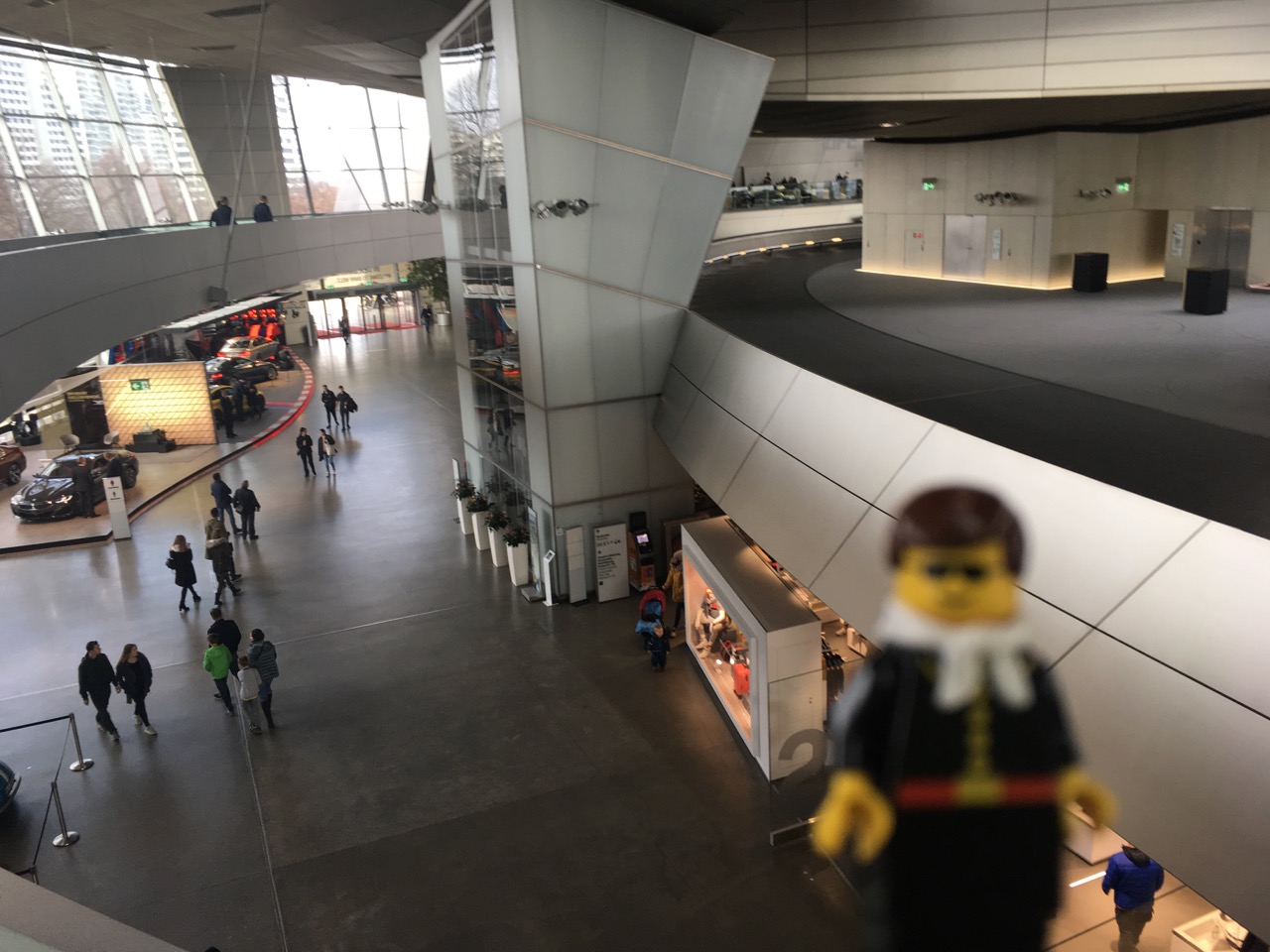 We didn't try any of the restaurants however they were all busy and it should be easy to find something to eat when you stop by. Before getting into the museum BMW Welt had a few unique vehicles on display: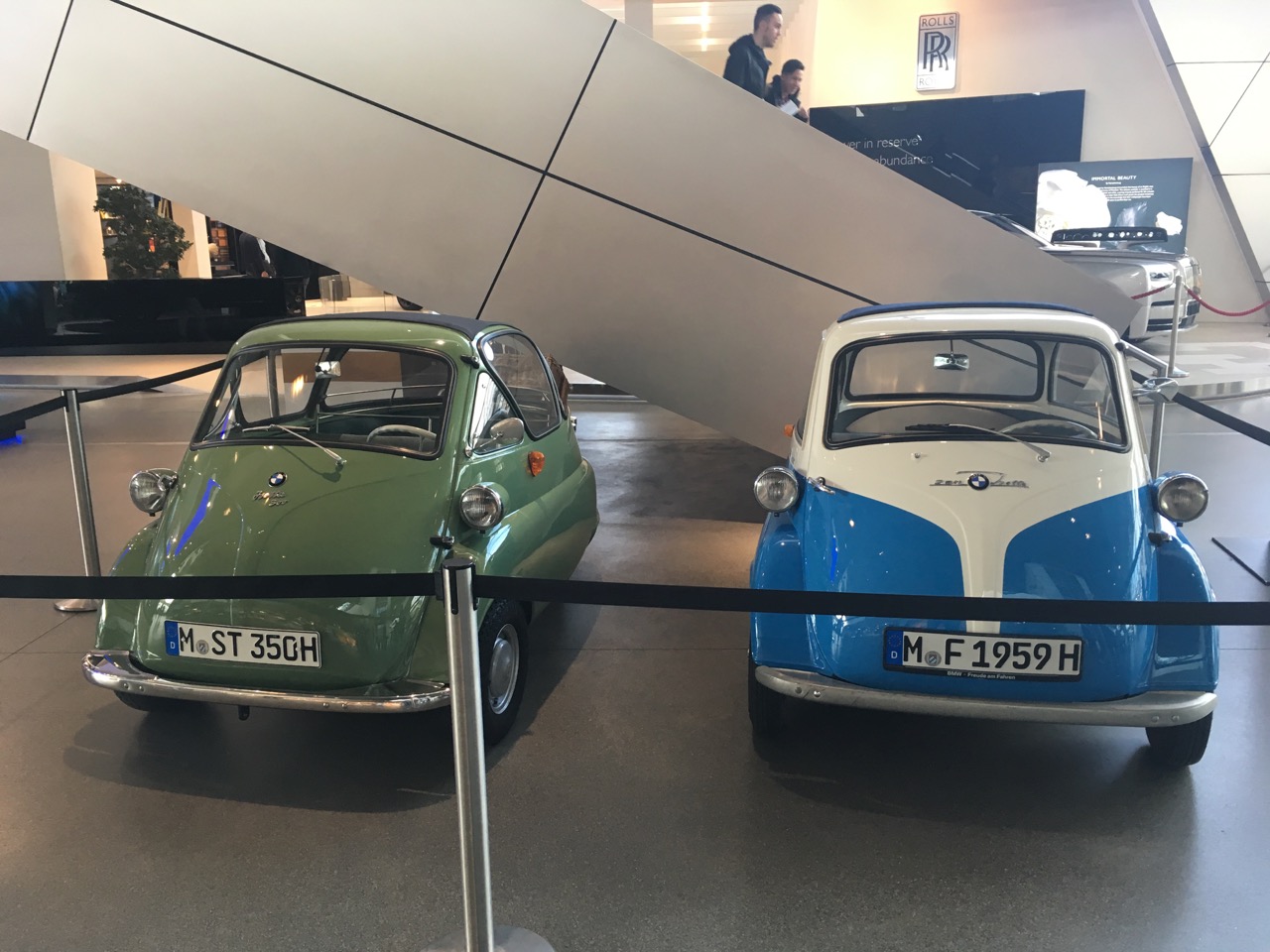 And then one of their i8s that was used by Czech Police as part of a pilot program: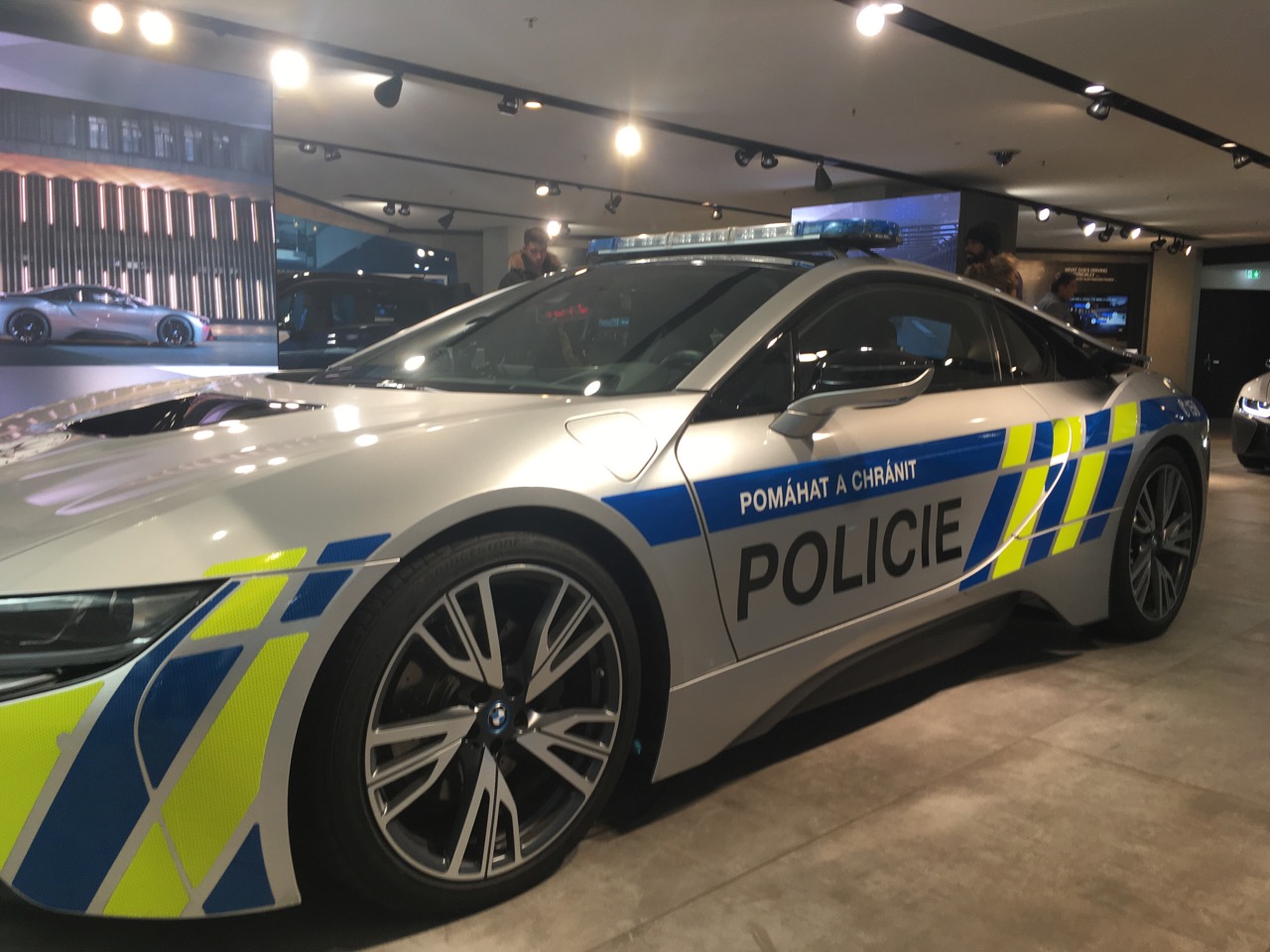 From there we took the bridge and headed into the museum.
BMW Museum
The museum has a large collection of everything BMW. If you are a fan of the brand plan to spend a few hours to take in the many things on display. For example this was their space dedicated for F1 racing above, and some of the many motorcycles that were in the museum: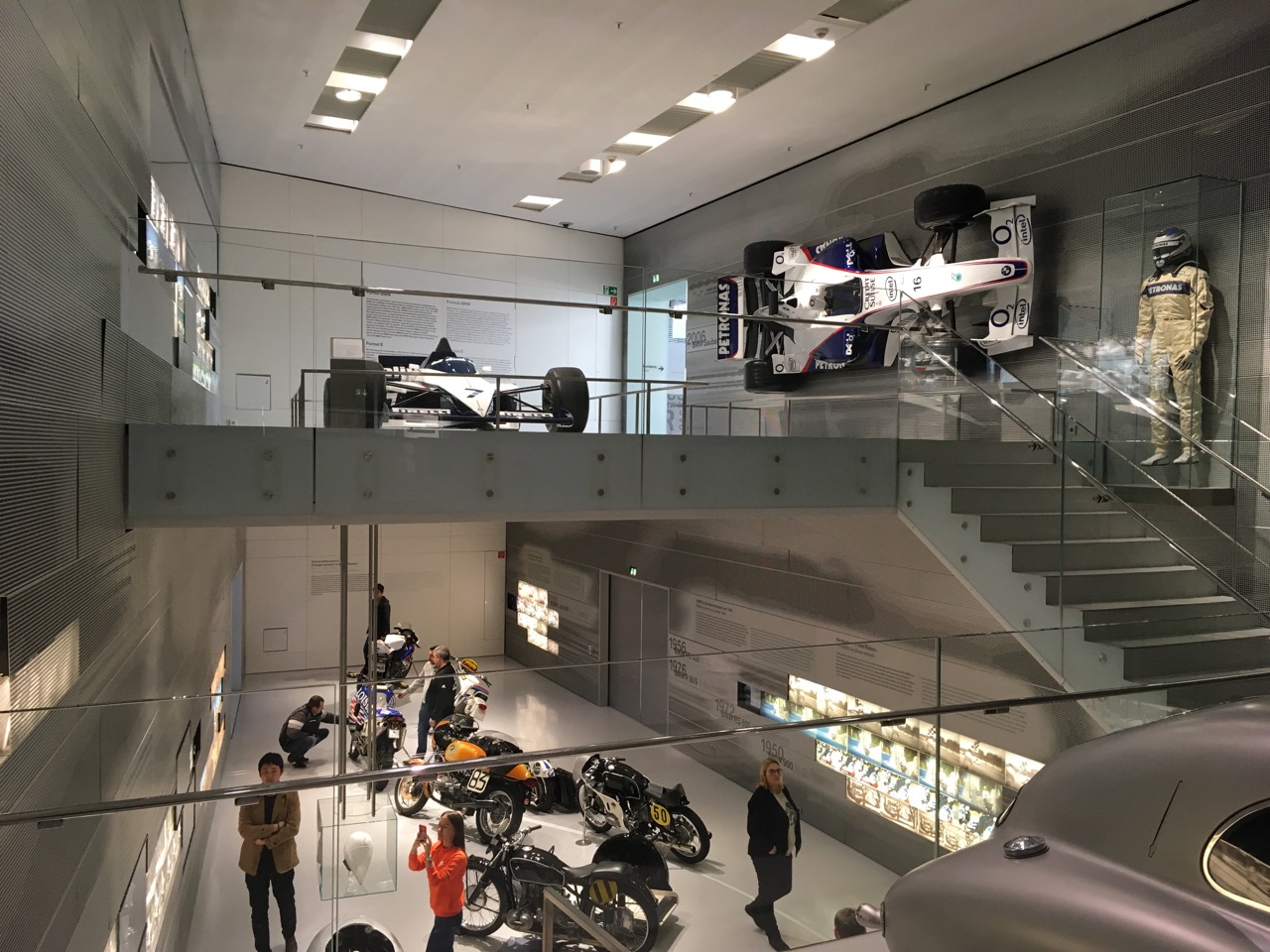 To me part of the interest of older race cars is not only the design, but also the sponsors at the time: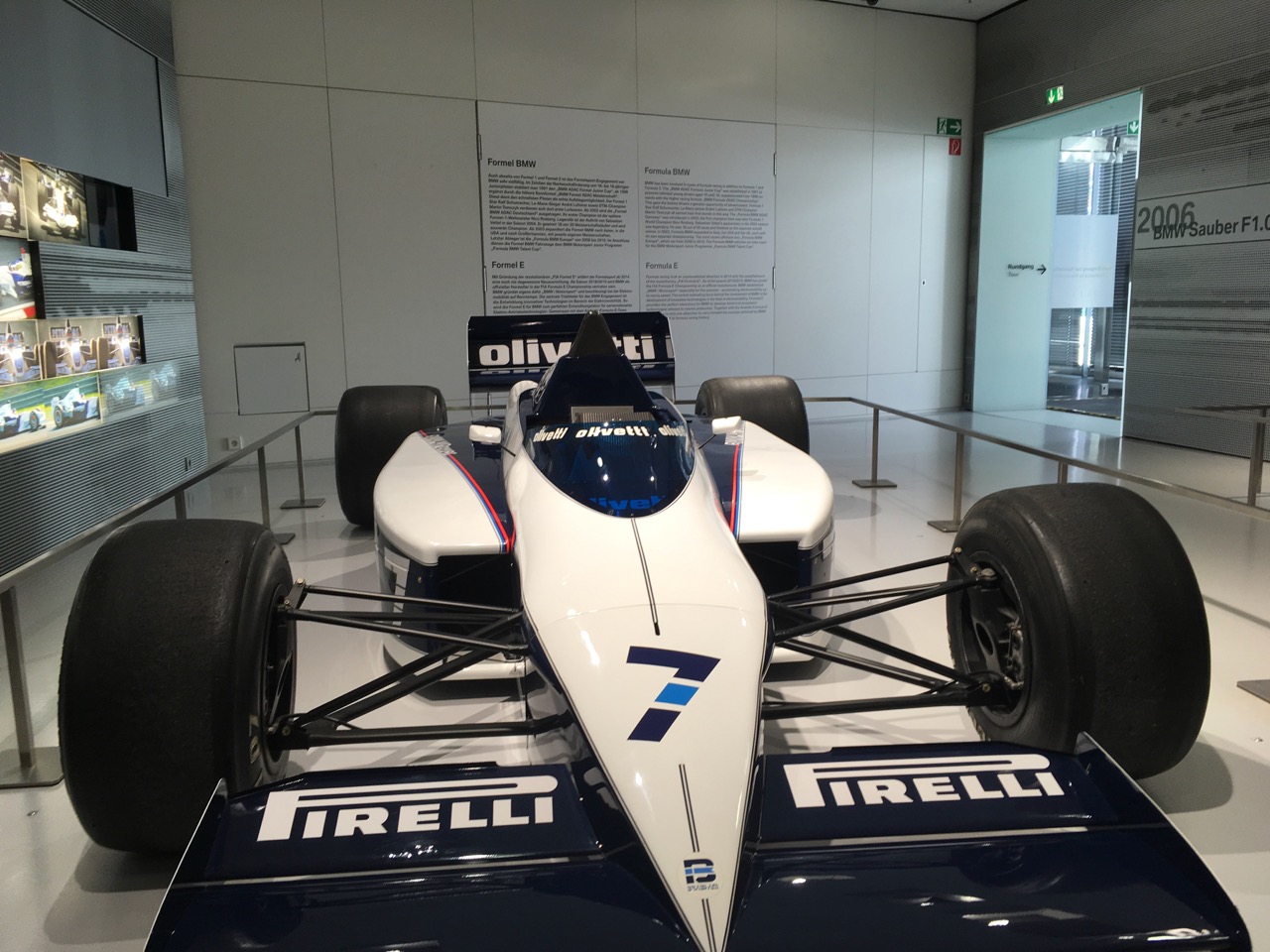 The museum has a few sections. The main bowl part is the closest to a typical museum. Currently the displays are regarding the impact of auto manufacturing on the environment, as well as current commuting preferences and finally potential ways to address the convenience of vehicles in the future. All signage was in both German and English. Electric vehicles formed part of the display as well.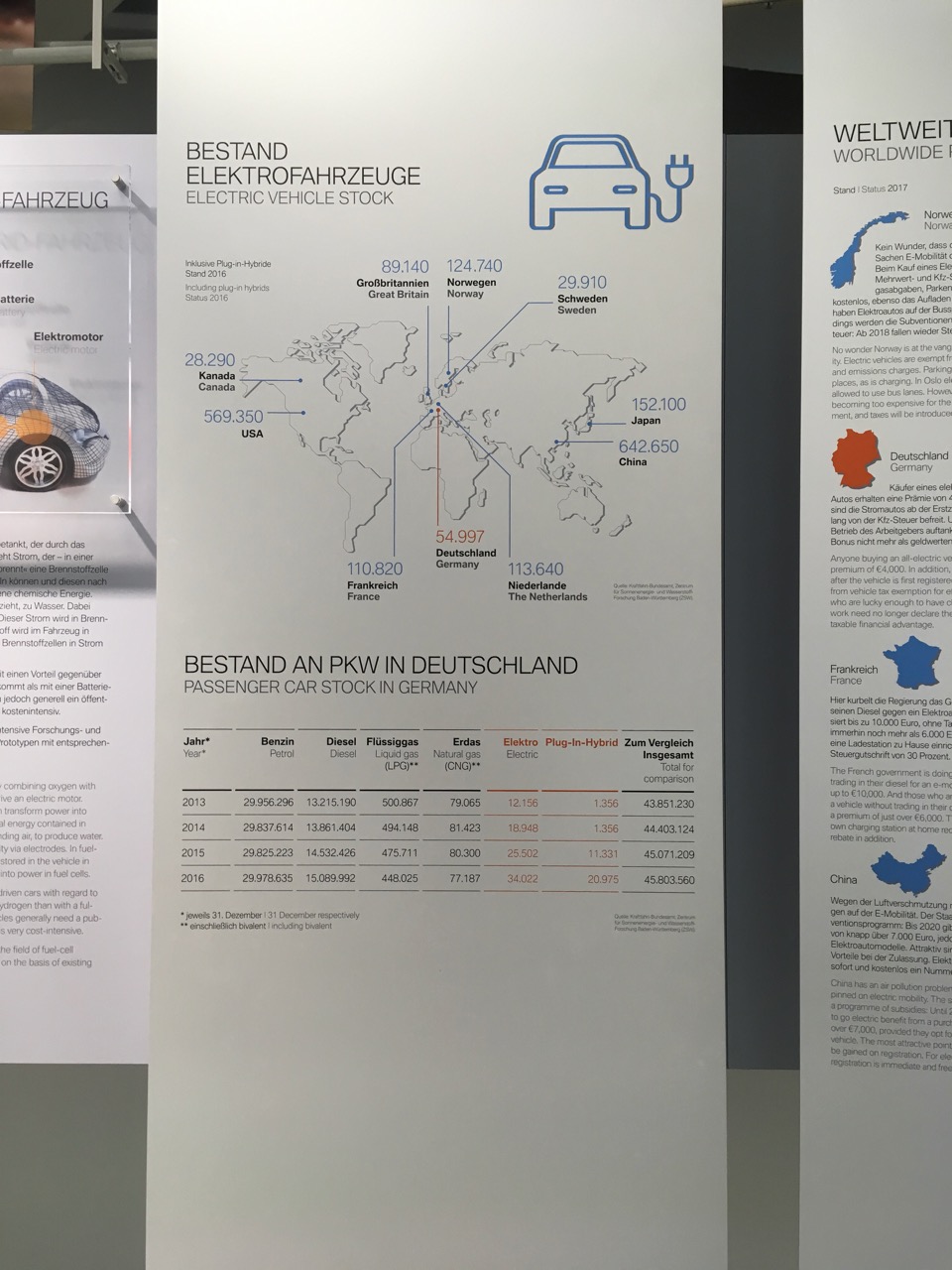 At the top of the bowl was an area dedicated to current activities that BMW is engaged in, from car sharing, to apps that provide real time parking information. From there we arrived at the lower level where the quantity of BMW vehicles was outstanding. One of the most prominent displays was of their "art" cars. Both as models an a few were on display.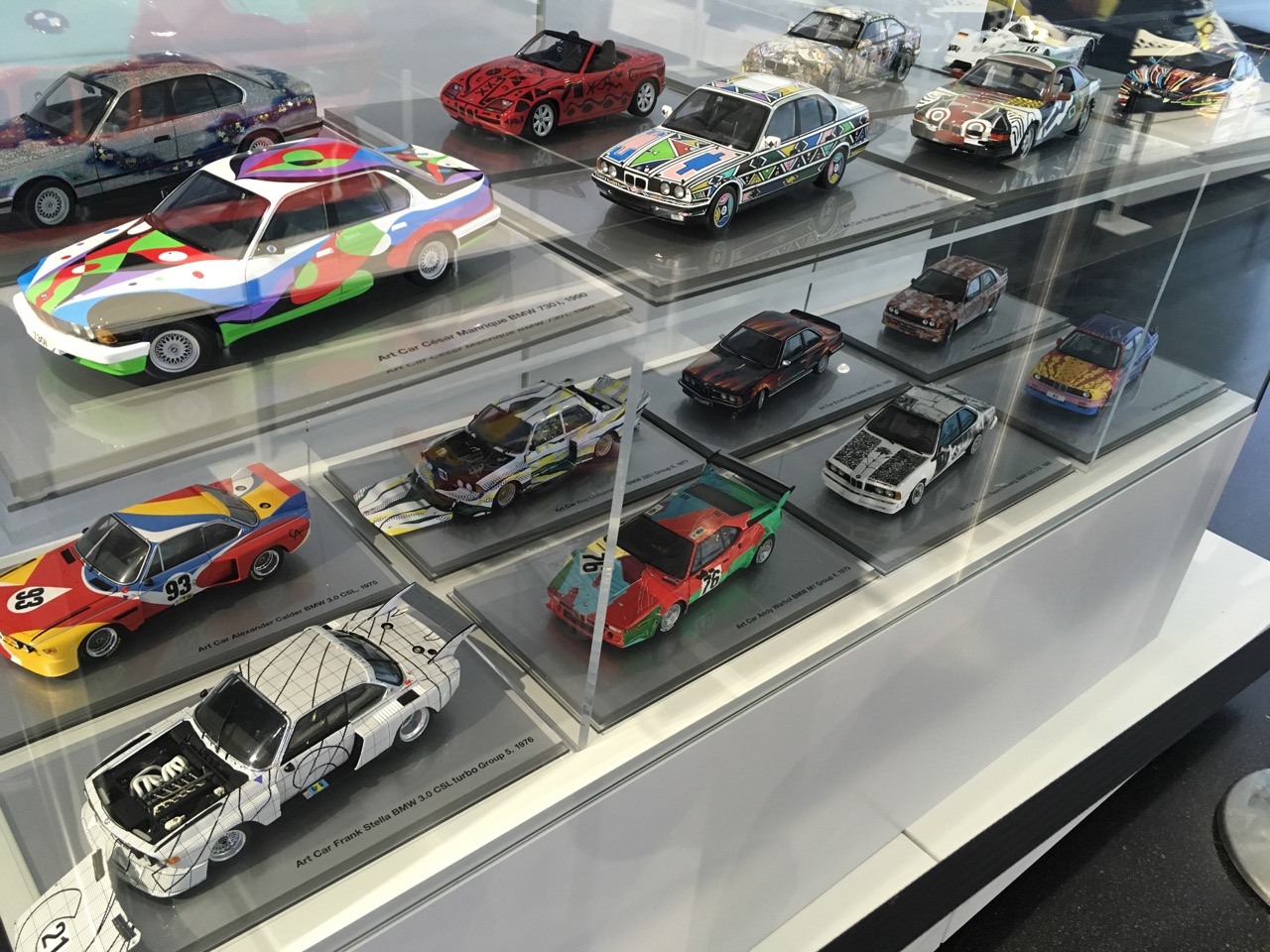 Over the years BMW commissioned different artists to paint their race cars. To me, this one with the running paint appearance was impressive:
Another room that caught my eye was this one that provided history of the company and their vehicles: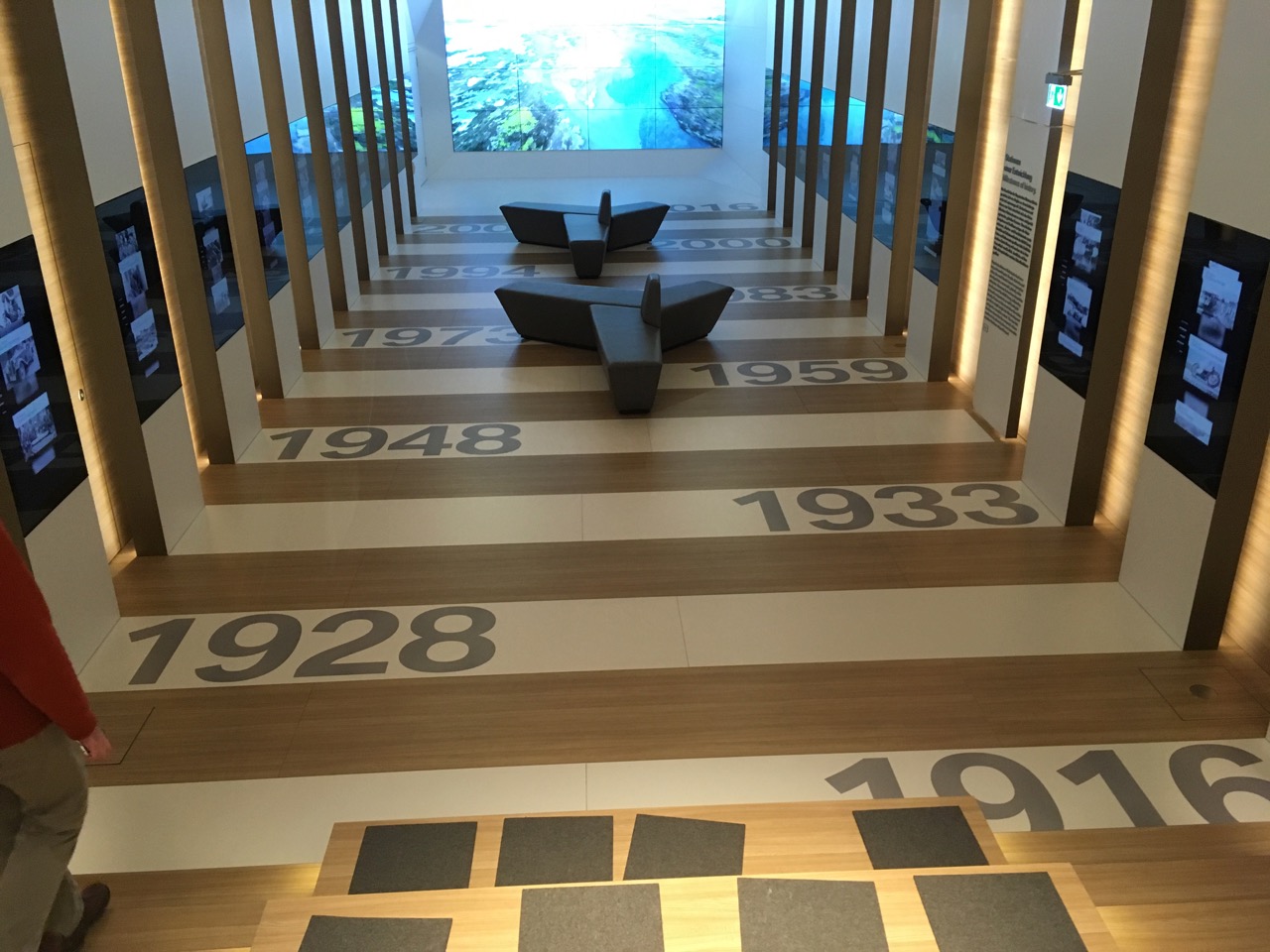 The space appears that it can be used for a lecture/seminar area, however the many touchscreens and quantity of historical facts on the company was neat to take in.
Overall, the museum is a good visit. With ours complete it was a short walk back via bridge to BMW Welt and to our vehicle.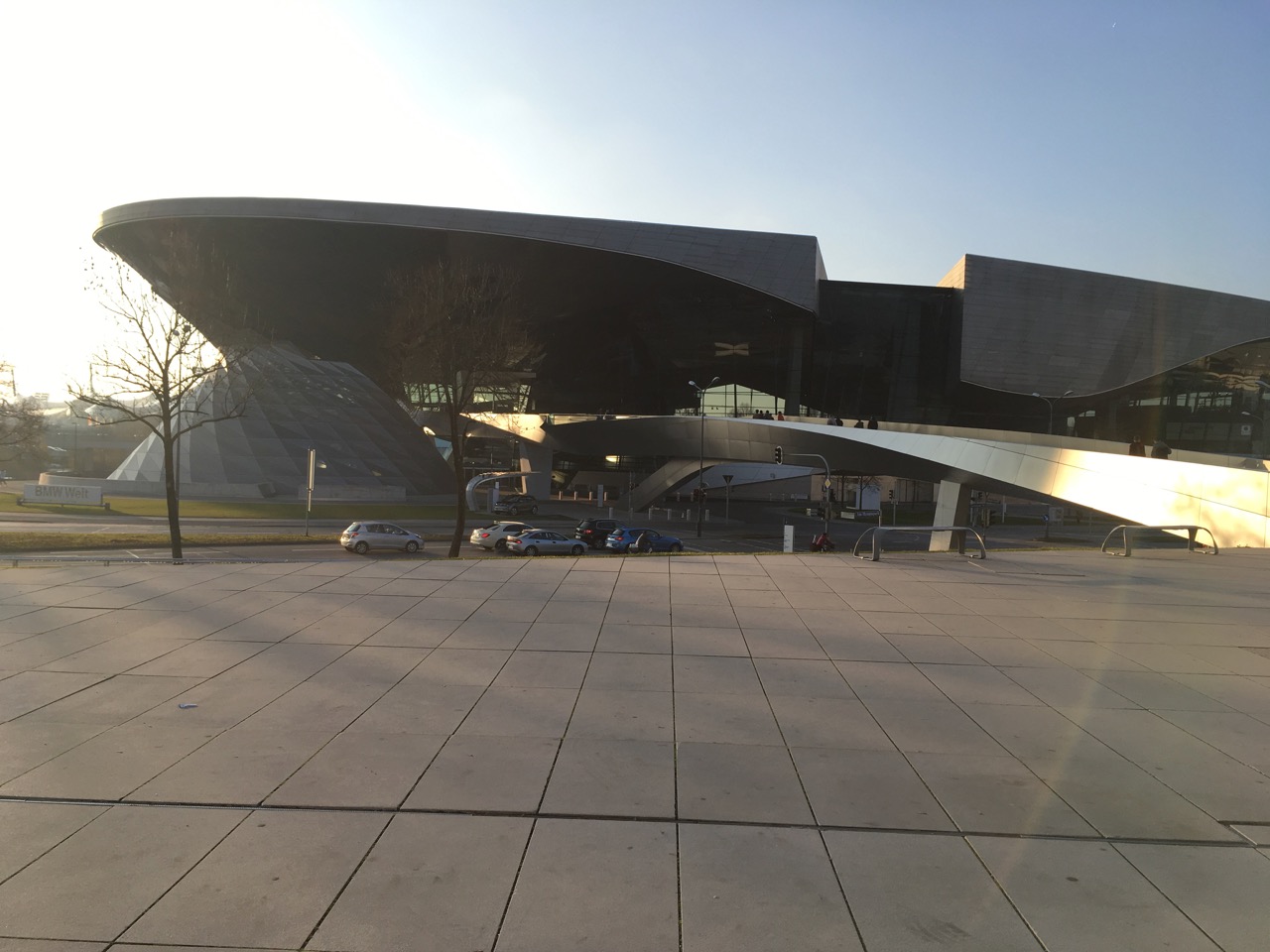 Table of Contents
TAP Portugal Toronto to Lisbon
TAP Portugal Lisbon to Geneva, attempt 1
Overnight in Lisbon, Holiday Inn Continental
Munich – BMW Welt & BMW Museum (this post!)
Munich – Downtown
Augsburg – Quick walk around town
Geneva – Ibis Styles Palexpo