Holiday Inn Continental Lisbon
The assigned hotel I received by TAP was the Holiday Inn Continental. While in the taxi, the driver informed me that the constant rain was not typical and Lisbon is very beautiful, if it stopped raining.
Check-in
Check-in was quick as nobody else was at the hotel, given it was mid afternoon on a Sunday. My assigned room was fine, with a view across the street to a small park. The room itself wasn't anything special, and was fine for the evening.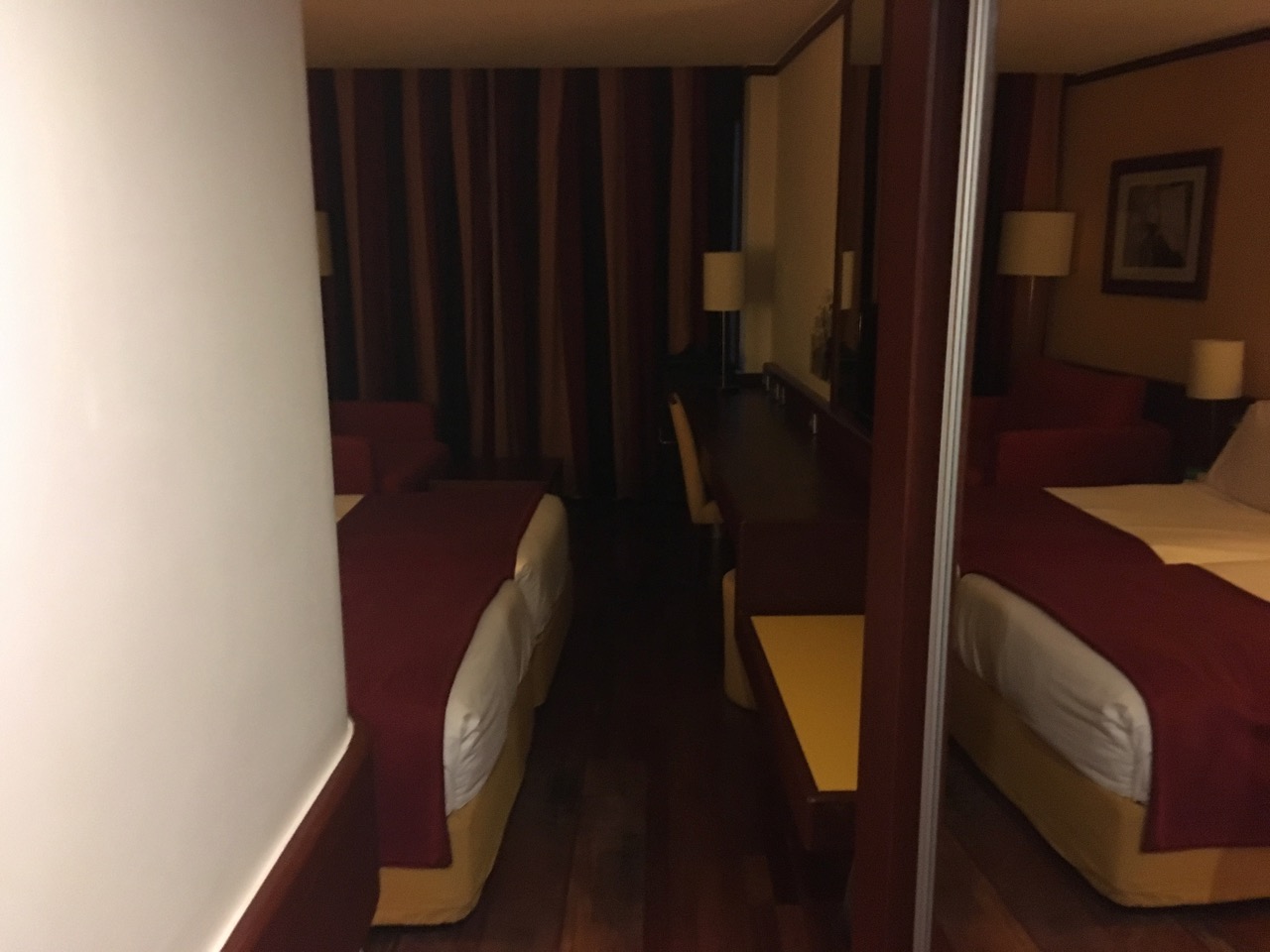 The bathroom was in good condition with good water pressure and hot water was quick to arrive.
The wifi was easy to connect to to enable me to update my counterparts of my delay, I relaxed and waited for dinner.
This was a challenge as the lack of sleep from the flight had caught up with me, and without the anticipation of any more travel for the day my body wanted to fall asleep instantly. It took quite a bit of effort to stay awake until the hotel's restaurant opened at 7pm.
I didn't snap any pictures of it as I couldn't tell if the restaurant was opened for delayed passenger such as myself. Regardless, it was located on the lower level and had a small buffet selection located in the centre of the room. Selection wasn't extensive, however for the jetlagged part of me there was enough food to count as a meal before retiring for the evening.
I cannot comment on the comfort of the bed, as my body's minimum requirement for a good sleep continues to decrease the longer I'm awake. On past trips, I have quickly fallen asleep sitting on trains, or in cars, and even once during a lecture.
Soon enough the morning arrived and it was time to return to the airport for my morning flight to Geneva. Check-out was effortless, and the hotel had a bagged breakfast on offer because the regular breakfast restaurant was not yet open. It was a simple affair, that I had before going through security upon arrival at the airport: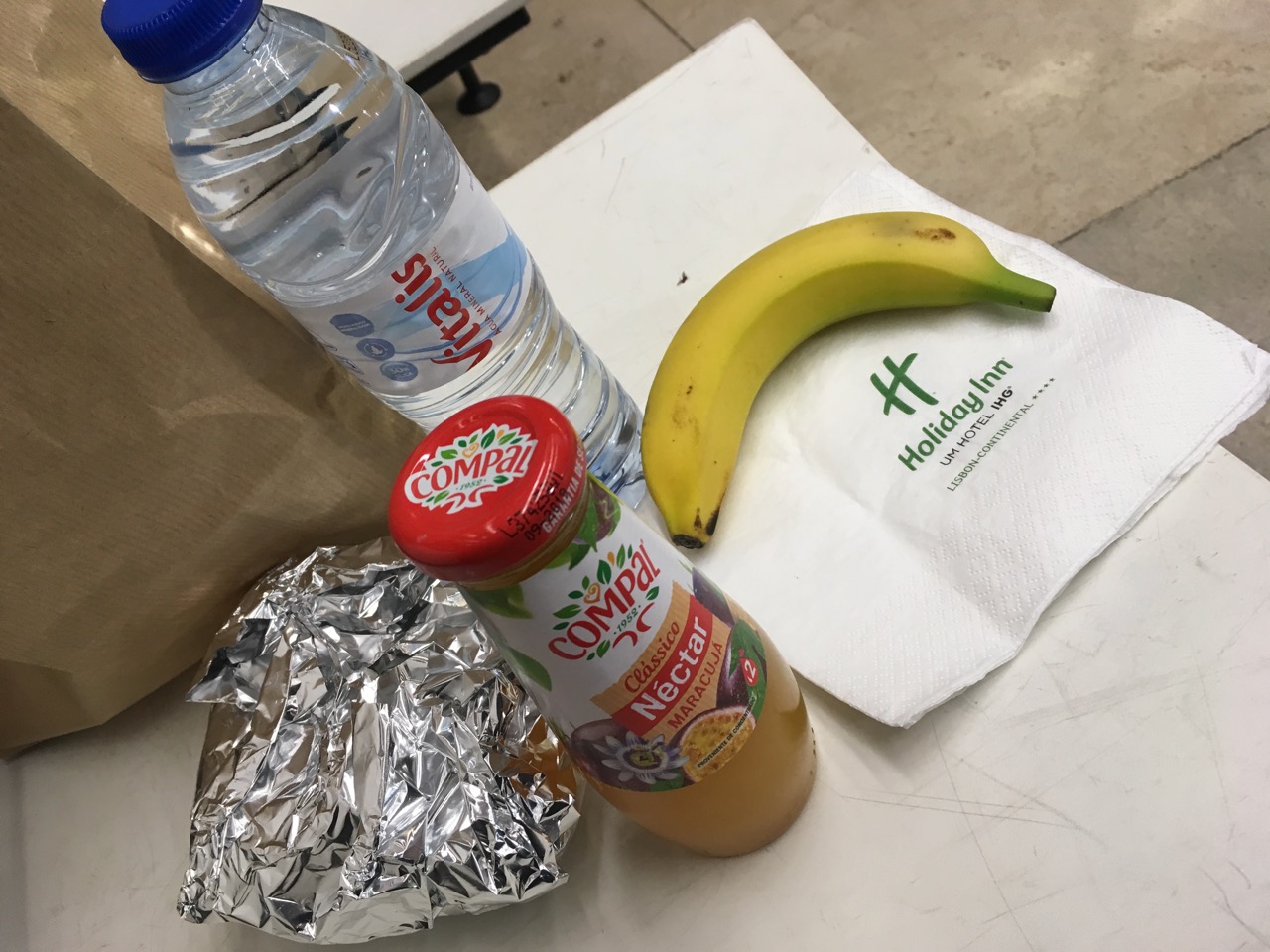 Now time for take 2 on Lisbon to Geneva.
Table of Contents
TAP Portugal Toronto to Lisbon
TAP Portugal Lisbon to Geneva, attempt 1
Overnight in Lisbon, Holiday Inn Continental (this post!)
Munich – BMW Welt & BMW Museum
Munich – Downtown
Augsburg – Quick walk around town
Geneva – Ibis Styles Palexpo