TAP Portugal Lisbon to Gevena take 2
I arrived at the airport, early. Probably 6:20am for an 8:30am departure time. This would give me sufficient time to navigate the airport, and visit the lounge again.
Airport formalities
With boarding pass already in hand, I stopped at a bench where I had my bagged breakfast from the Holiday Inn Continental. Although simple, I did appreciate the banana, and fruit juice to help wake me up. From there it was a short walk to security (there is a fast track for business class passengers) where everything was moving well. Within 15-20 minutes from being dropped off at the terminal, I was in the lounge supplementing my breakfast. I had enough time to do a bit of work.
Unlike the day before, the late sunrise and weather provided zero view of the apron and airport from the windows of the lounge — it was foggy. Extremely foggy. Only when I left for my flight did I notice that some air passengers spent the evening sleeping in the hallway alcoves on the upper level. I doubt the concrete floor would have provided much comfort.
For the flight, I arrived at the same (remote) gate. Quickly we were ushered onto, what felt, like a single bus for all passengers.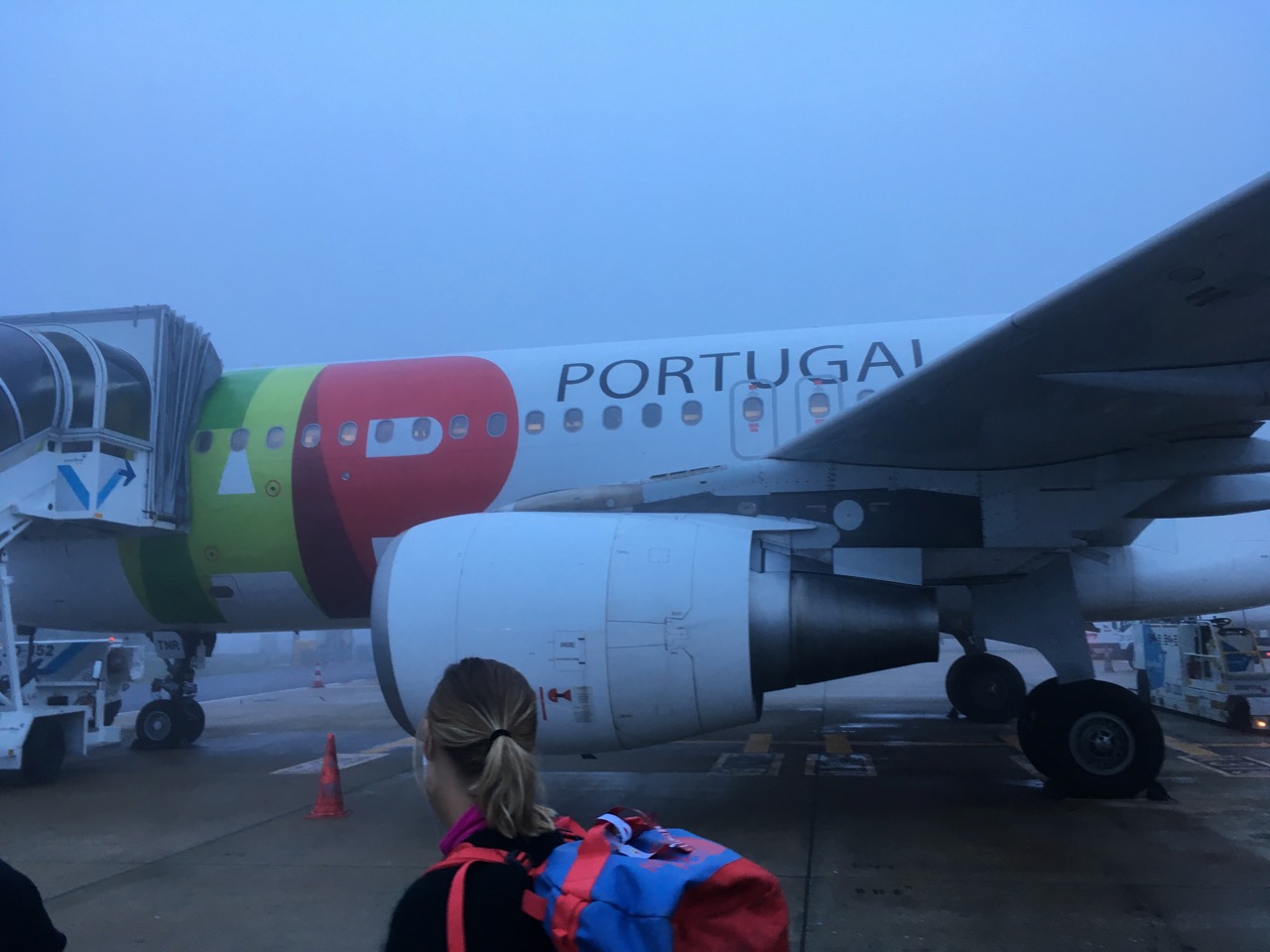 TP 944, Airbus A320
Lisbon to Geneva (LIS-GVA)
Scheduled departure: 8:25am
Scheduled arrival: 11:50am
The Airbus 320 was full, unlike the A319 that was cancelled the day before. I did notice a few familiar faces, however we all had different degrees of exhaustion and anticipation of taking this flight. With the fog, our flight was delayed 25 minutes from schedule before take-off occurred.
Once we broke through the clouds, the bright sun greeted us as we headed west to Geneva.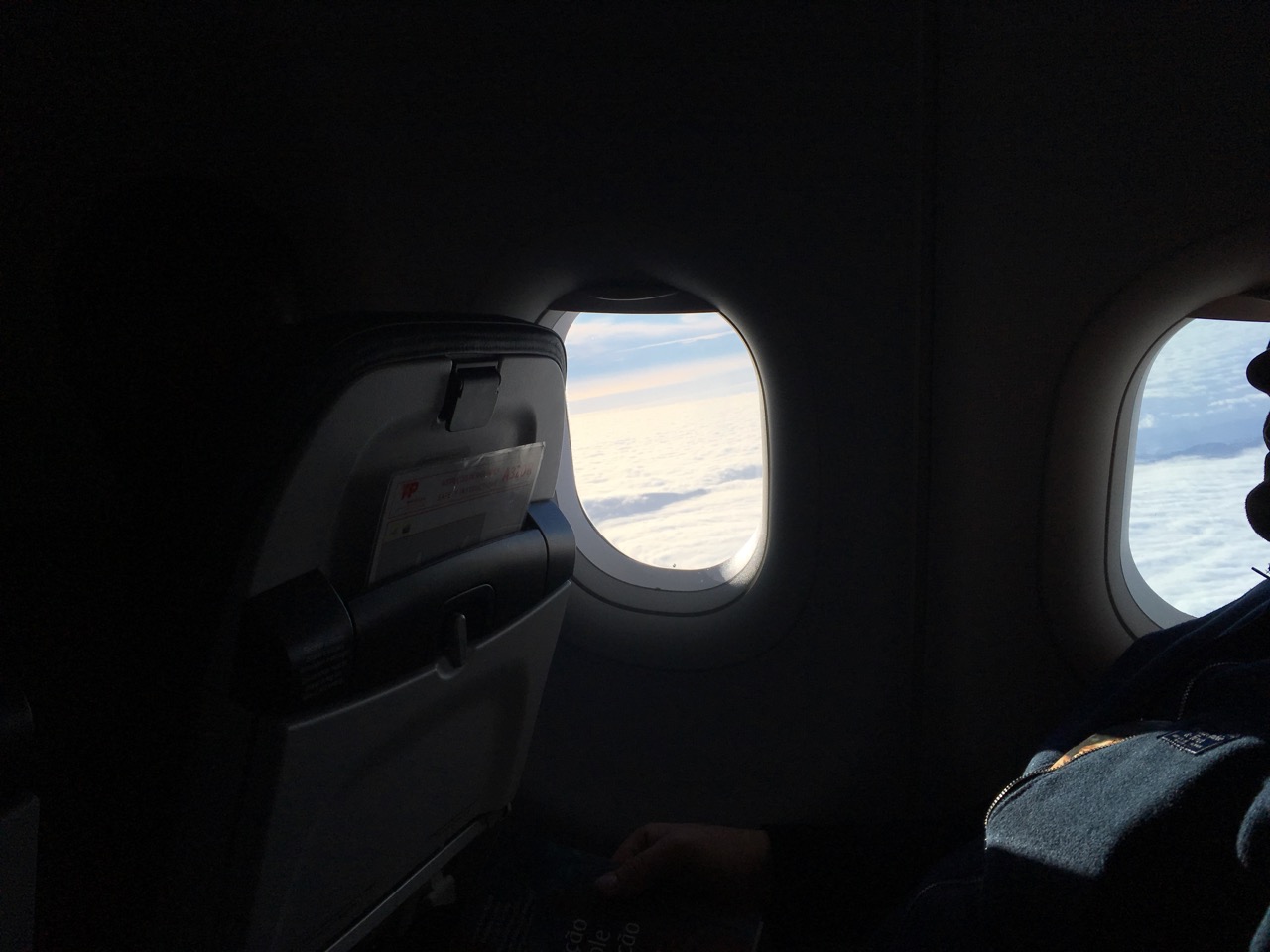 Breakfast was served on the flight, and the crew operating for a full business class did a good job, with it served within 40 minutes after take-off. Breakfast was filling, especially with the crew offering seconds and thirds for bread: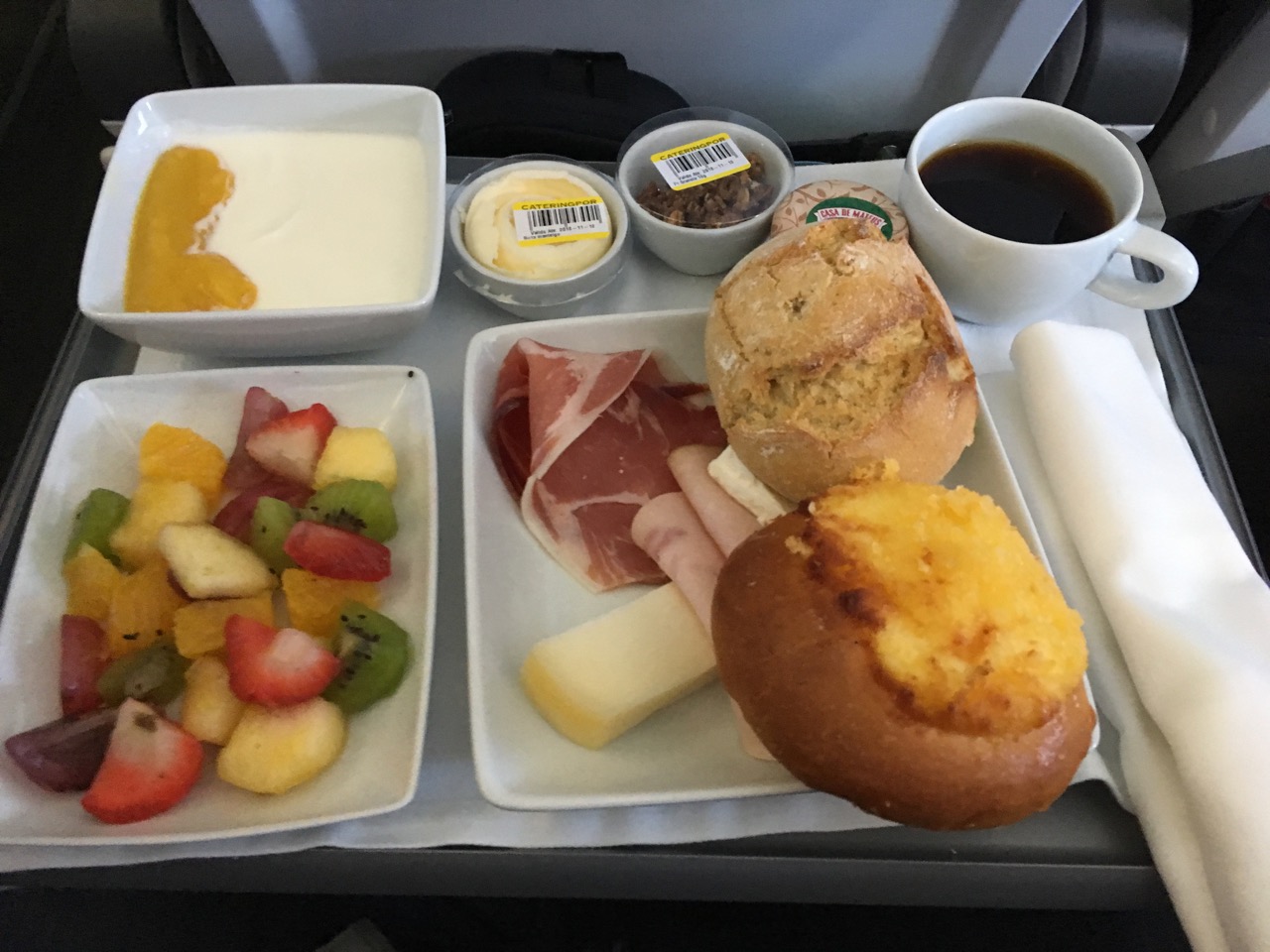 The meal itself was good. A breakfast with an assortment of cold cuts, cheese along with yogurt and fruit was filling. While having breakfast the captain came over the PA and confirmed that our take-off was delayed due to the thick fog limiting aircraft movements at Lisbon airport. It was expected that the time could be recovered during flight.
After the meal was cleared, I read for the remainder of the flight. Landing was smooth into a partly cloudy day in Geneva. Taxing to arrive at a gate was refreshing after having performed 4 remote stand visits in the past 24 hours at Lisbon airport.
Baggage arrived quickly, and effortlessly I was on a train off to my work event without issue.
Although I didn't grab any coffee before boarding the train, I certainly felt that a cup of coffee made my Lego avatar more appropriate: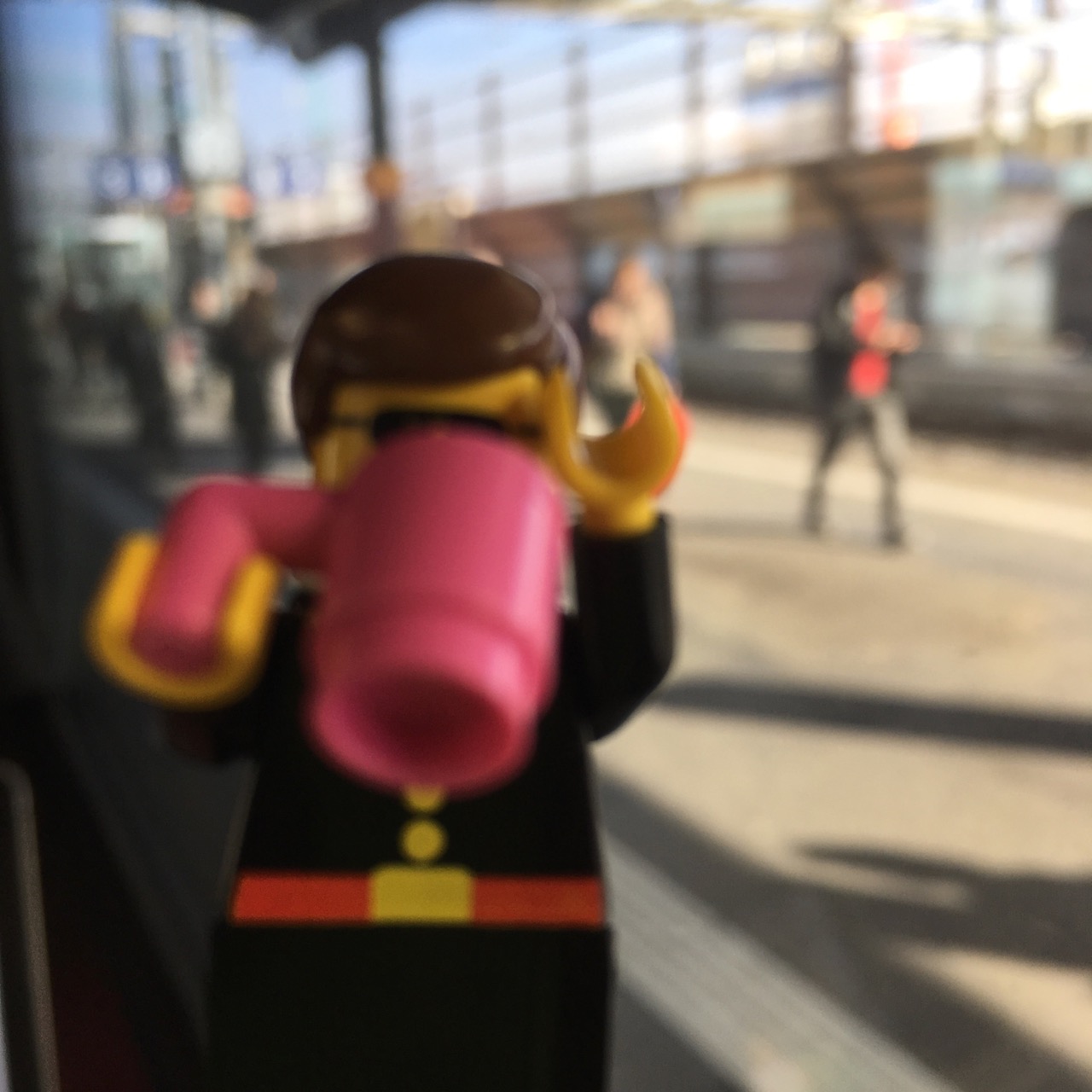 Table of Contents
TAP Portugal Toronto to Lisbon
TAP Portugal Lisbon to Geneva, attempt 1
Overnight in Lisbon, Holiday Inn Continental
TAP Portugal Lisbon to Geneva (this post!)
Munich – BMW Welt & BMW Museum
Munich – Downtown
Augsburg – Quick walk around town
Geneva – Ibis Styles Palexpo