Augsburg
After the work portion of my trip I made a visit to Augsburg, a small city west of Munich in southern Germany. I stayed with my brother who showed me around the city. Typical for European cities, history is easy to find.
Augsburg, a small city with lots of history
Augsburg is named in honour of Roman Emperor Augustus. Yup. A city in southern Germany was founded in 15 BC by Romans. The first stop for us was the world's oldest social welfare housing, the Fuggerei. Established in the 1500s by a wealthy banker, Jakob Fugger.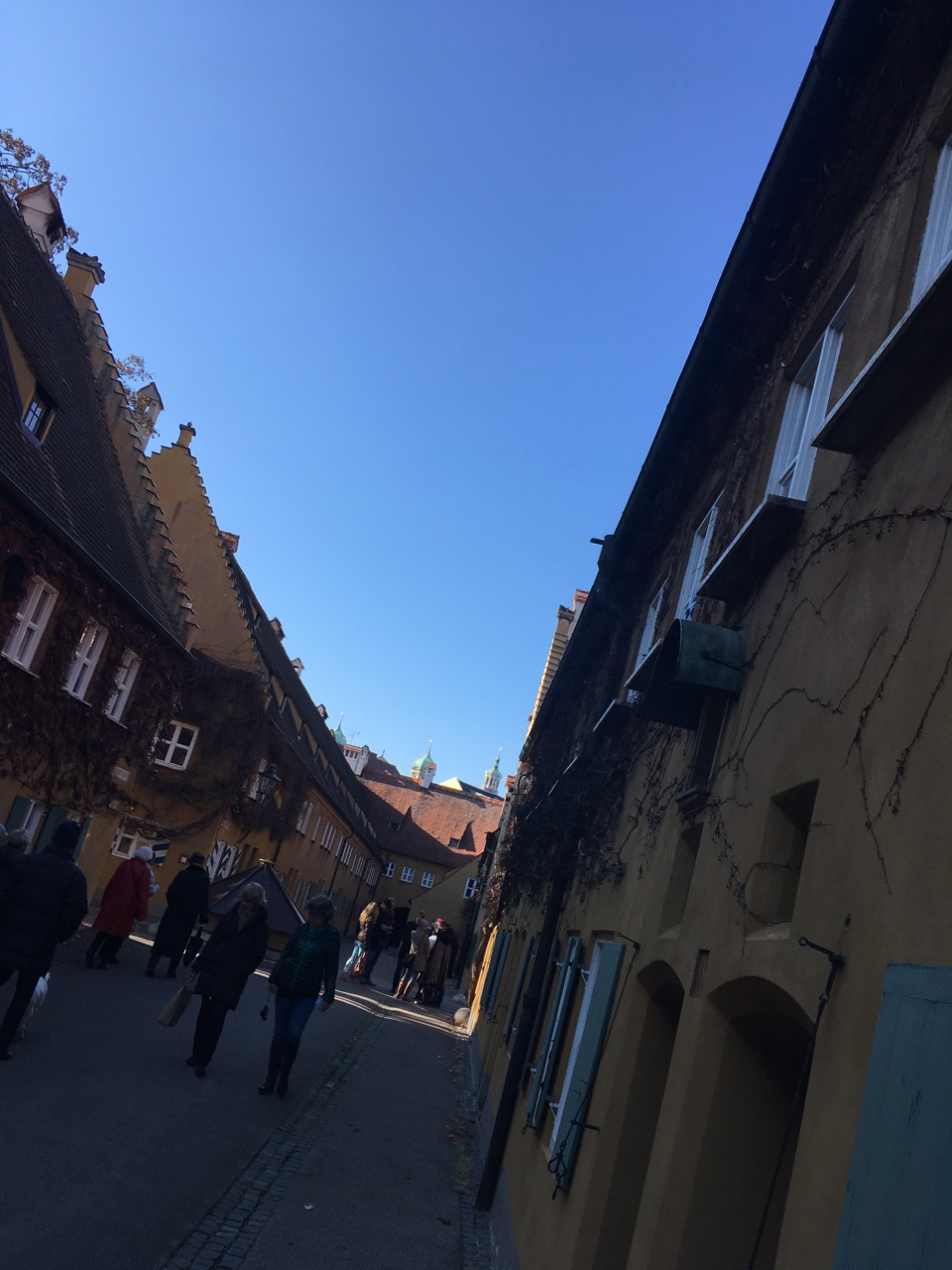 During our visit there was an exhibition on the Fuggerei during World War II, that was held in its bomb shelter. The most striking part of the exhibit were the pictures of Augsburg after Allied bombing levelled most of the city in 1944.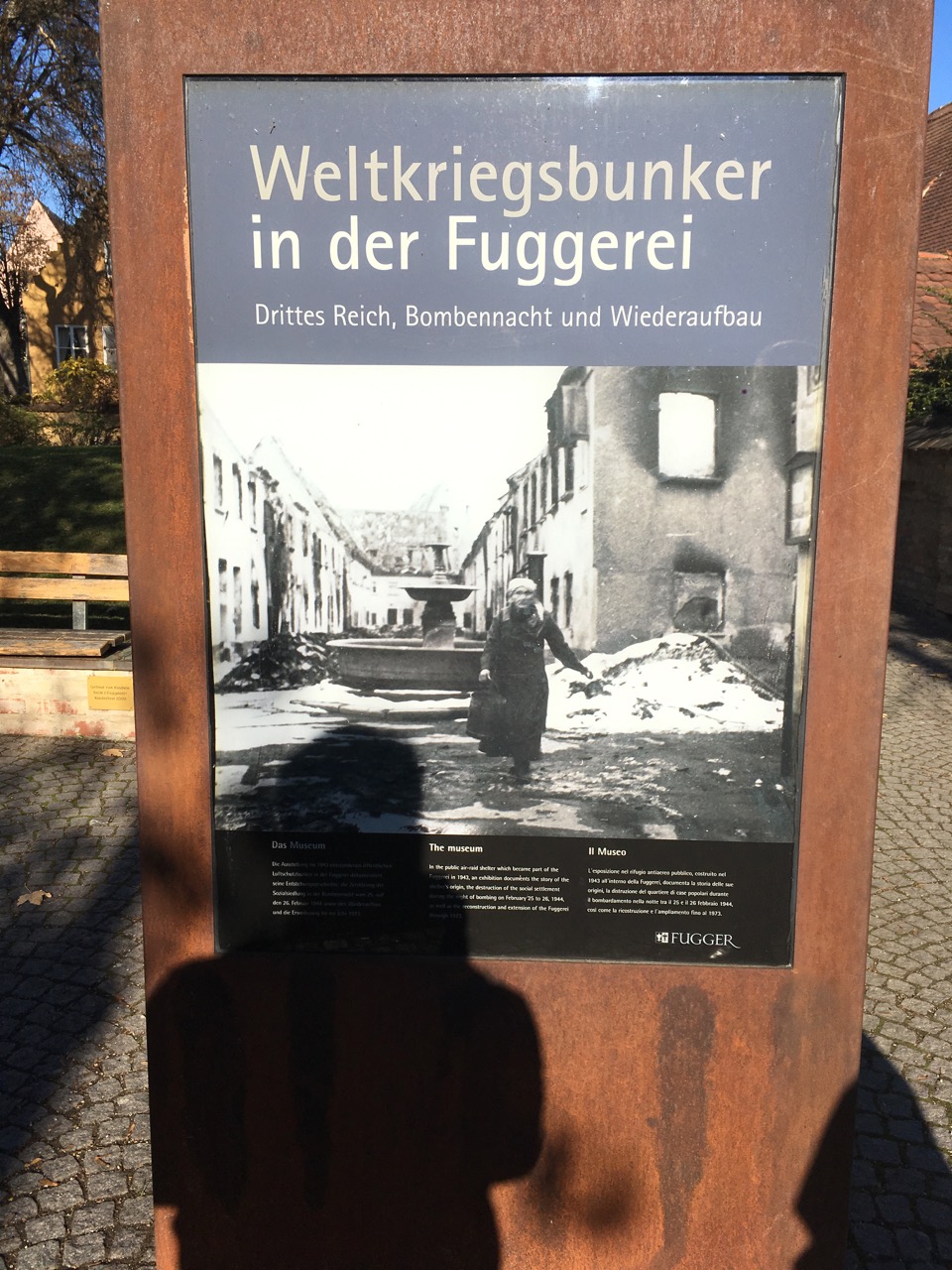 The annual cost to live in the Fuggerei is only 0.88 Euro. There are a few other conditions to qualify, however the annual cost being less than a cup of coffee was eye opening.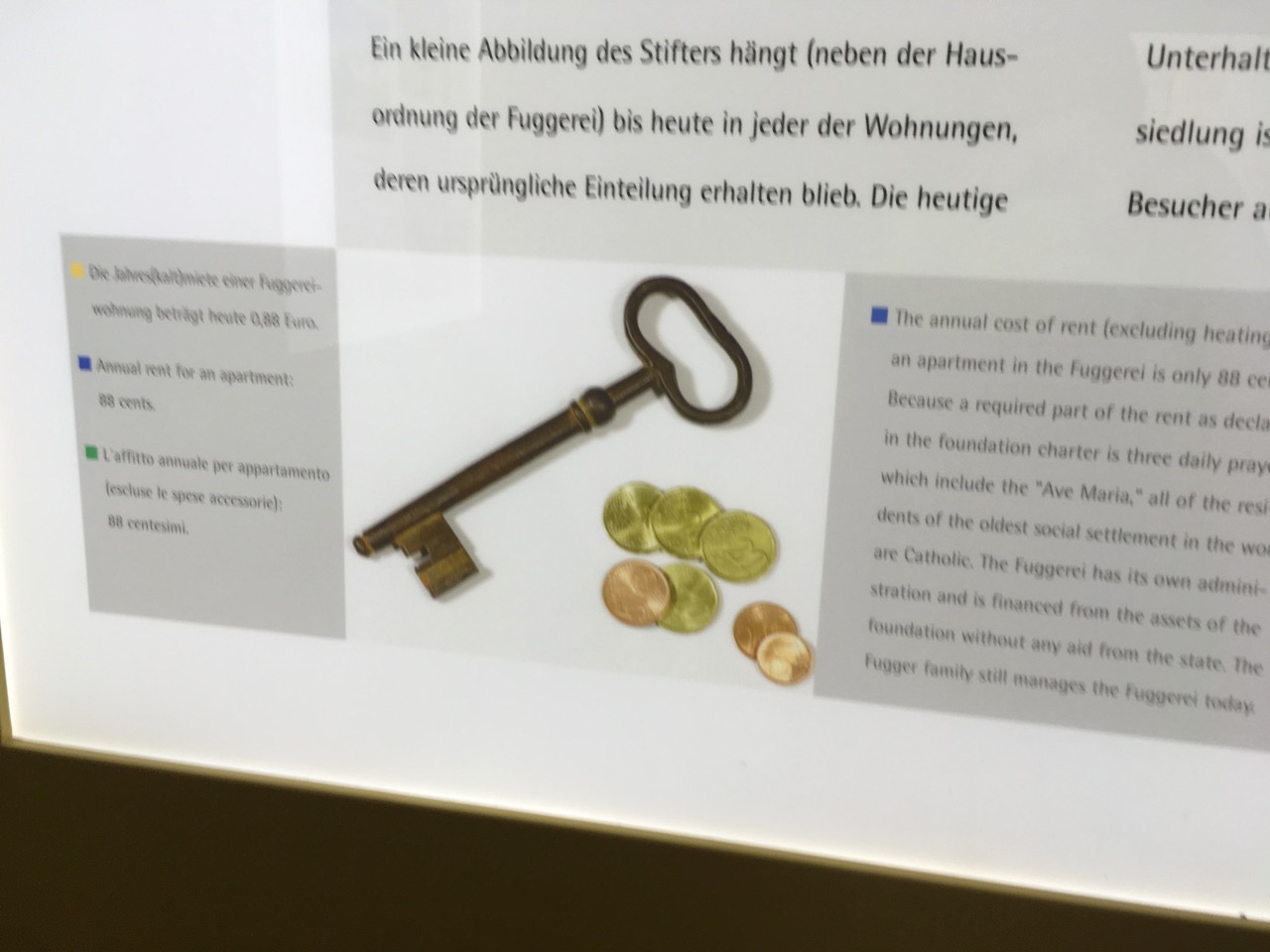 This ability to have such a low cost to occupants was due to the expansive business that Fugger established. In one map, Fugger had business that spanned almost the whole world. I did enjoy this map of Europe where north wasn't at the top of the map: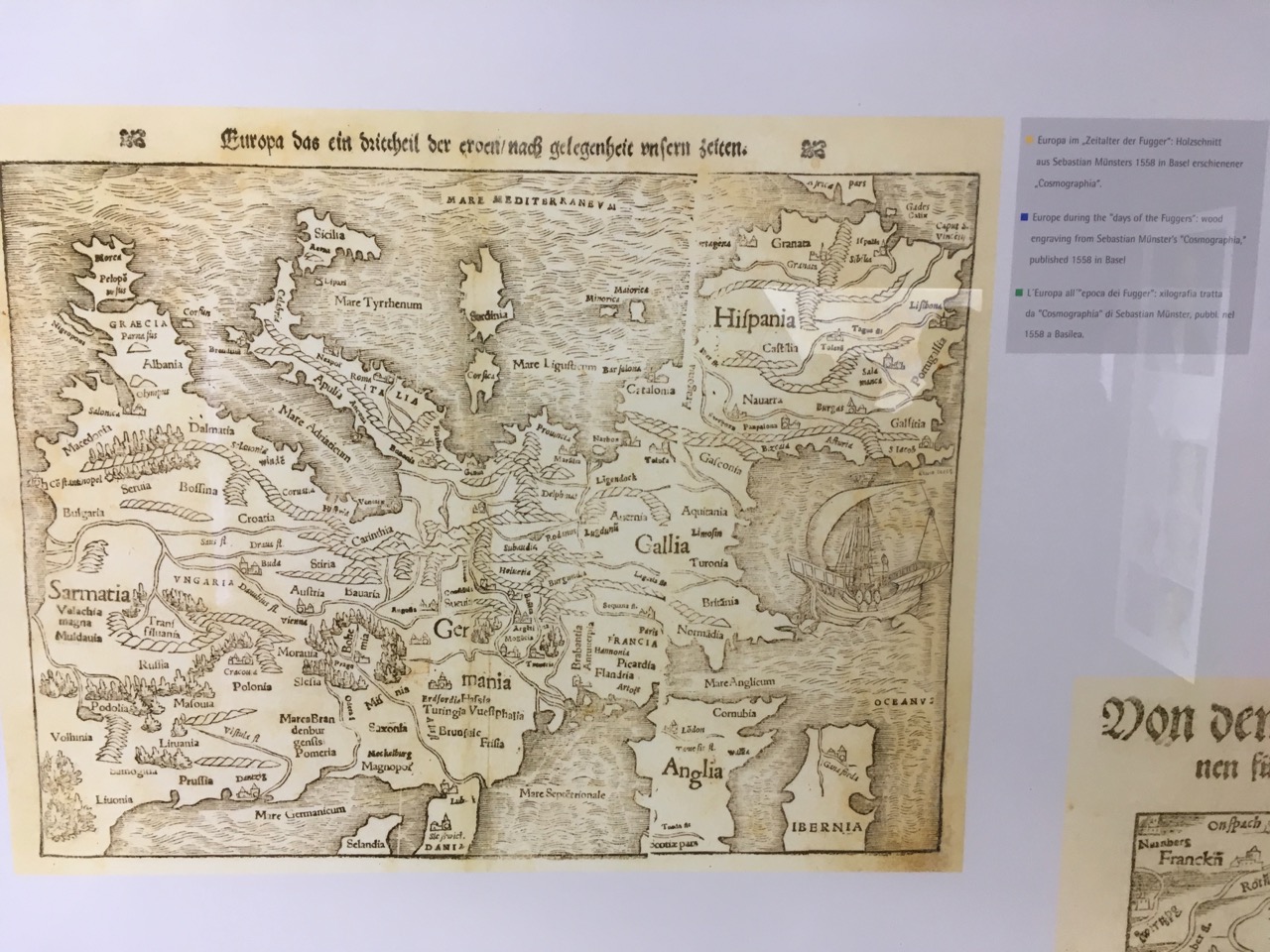 The area was quiet, and well kept.
For visitors like us, there is a mock-up of a 19th century apartment as well as a contemporary apartment today.
From the Fuggerei it's a short walk to City Hall. The square was filled with kiosks being setup for its annual Christmas market. I arrived too early as Christmas markets started the following weekend.
The morning I left, my brother wanted to see the airport (strange as usually I'm the one who is a fan of vehicles and aircraft). The airport is tiny and focused on flight schools. During our short stop, several aircraft were performing touch-and-go landings.
The final visit during my short stay in Augsburg was the kayaking course built for the 1972 Olympics. The course was operating on a chilly morning and was busy with kayakers. I admired the kayakers determination as it was a cool morning, maybe 5C, and the water looked like it was just as frigid.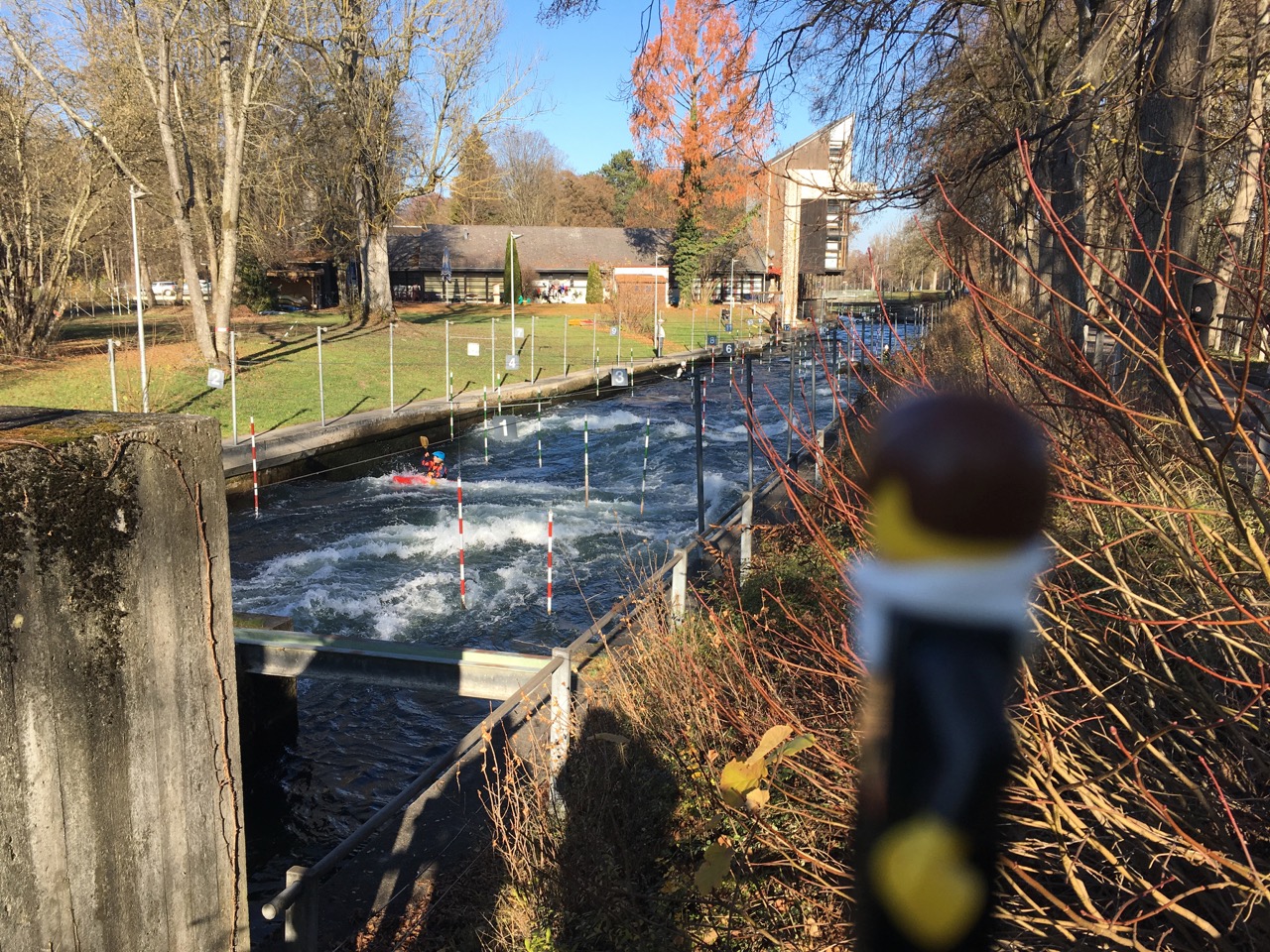 This course is right by one of the two rivers that flow through Augsburg, where we walked along the dam.
With the short walk completed my time in Augsburg was up and I returned to Geneva (via rental car) for my flights home the following day.
Table of Contents
TAP Portugal Toronto to Lisbon
TAP Portugal Lisbon to Geneva, attempt 1
Overnight in Lisbon, Holiday Inn Continental
Munich – BMW Welt & BMW Museum
Munich – Downtown
Augsburg – Quick walk around town (this post!)
Geneva – Ibis Styles Palexpo